From Slack to Shopee: Women business leaders on their favourite tech and hopes for the future of innovation
In the spirit of this year's International Women's Day theme of innovation, CNA Women asked 10 of Singapore's leading women in business about the apps, sites and gadgets that have improved their lives.
What has tech done for women? This is one of the questions the United Nations (UN) is urging us to ask this year as part of its theme for International Women's Day, "DigitALL: Innovation and technology for gender equality".
In the spirit of encouraging what the UN describes as a "gender-responsive approach to innovation, technology and digital education", CNA Women asks 10 of Singapore's leading business women about the tech they've adopted and liked in recent years, and its impact on their work, personal lives and beyond. 
AARTHI SANKAR, EXECUTIVE DIRECTOR OF SPCA
What I'm using: 
Flipboard: Keeping up with the latest news is important to me and Flipboard has become my go-to app for this. It curates the news so that I can stay informed on topics that matter to me, such as careers, leadership and social issues, without my having to scroll through various news sites.
Miro: Miro, the visual collaboration platform, has been indispensable in my role at the SPCA. Using the app's sticky note, mind-mapping and drawing tools, we've been able to better understand our operations and identify processes that need to be improved.
MyFitnessPal: This app has been a game-changer in helping me stay healthy, even with a packed schedule. I use it to track my diet and calorie intake. The interface is user-friendly and has made it effortless to break down my goals into bite-sized steps. It also checks in on my progress throughout the day. 
ALEXANDRA MURRAY, HEAD OF SOUTHEAST ASIA AT HILTON
What I'm using:
Intellect: As part of Hilton's employee benefits, we have access to the Intellect app, which offers self-care tools, skills-building programmes and live coaching support. I personally find its deep breathing exercises and guided journaling features, which cover topics like gratitude, reflection and goal-setting, very helpful in ensuring I start my day right. 
It can often be a flurry of activity in the Murray household helping my daughters get ready for school and preparing for our day ahead, but what helps ground me is the 10 minutes I spend each morning meditating on the questions from Intellect's journal prompts. Intellect also helps me to weave in self-care during the workday by sending me reminders to take mental breaks.
Mentorloop: I personally mentor a few aspiring leaders, both men and women, at Hilton, and we use cloud-based mentoring software Mentorloop to set goals, track personal development and learn from each other, in turn creating a more inclusive workplace.
Innovating for women means a lot more than making an interface pink.
CAROLINE MOREAU, GENERAL MANAGER OF CARLSBERG SINGAPORE
What I'm using:
Microsoft Teams: Using Microsoft Teams across both my professional and personal lives has helped me better balance my tasks across the two. 
As a working mother, one of my biggest challenges is navigating work and family life, specifically the guilt of potentially missing key moments with the family. For example, I've been able to attend parent-teacher meetings through the virtual meeting software even though these are typically held on weekdays, when I'm at work. 
LinkedIn Learning: To stay mentally stimulated, I subscribe to LinkedIn Learning and access it whenever I have pockets of free time, such as while waiting for a flight. There are many short courses (30 minutes or so) across a wide array of topics, which means I can fit these into my busy schedule and can choose what to learn depending on my mood. 
Online grocery shopping: Platforms like Redmart, Shopee and Pandamart make it really easy for me to get access to a wide range of goods, including products from foreign brands that are not readily available in physical stores. 
On my wishlist:
I'm looking for tools that can help capture the key moments of my children's growing up years. Like Microsoft Teams, there should be more ways for me to participate in events that involve my children and these should be easy to use because there are also so many apps that are so tricky to navigate.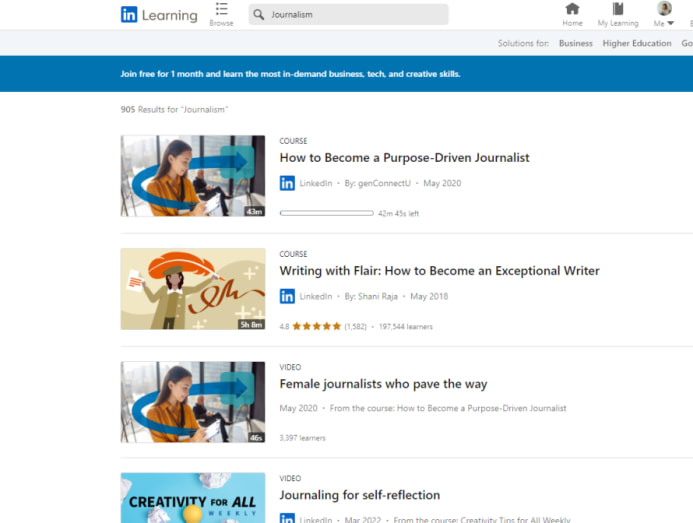 FEON ANG, MANAGING DIRECTOR OF LINKEDIN ASIA PACIFIC
What I'm using:
Apple Podcasts: Tech is an important enabler for women, whether it's to help us achieve a goal, save time, learn, be more productive or stay connected. I enjoy Adam Grant's Work Life podcast, which has taught me a lot, including how to sleep, eat and exercise better.  
Peloton: These days, I've become more conscious about how my body feels, and I take purposeful steps to ensure that I prioritise my physical and mental wellness. A fitness platform I use often is the Peloton app. I have a spin bike at home but I also use the app for other routines like outdoor runs, yoga and strength training. What's key is that I can keep up with my fitness routine, even if it's pouring outside. 
HAZLINA ABDUL HALIM, PRESIDENT OF PPIS
What I'm using: 
Clubhouse: This social audio app is less popular now but it's still a great way to overcome a fundamental barrier for some women: Their fear of hearing their own voice. I've encouraged peers to use the app to trade advice and tips while they're practising for important speeches.
Headspace: I like this meditation app because it inspires me to attain happiness at my own pace. Guided meditations in general are helpful in instilling mindfulness, which helps me recalibrate, rejuvenate and reassess. It's also uplifting to know that I'm not alone on my journey of wellness. 
On my wishlist: 
I think there is room in the tech world for intersectionality. Platforms could encourage users to sponsor access to women who might not be able to afford a subscription, perhaps by offering an option to "subscribe it forward". Some platforms could also curate specifically for women. For example, apps that help with productivity or financial management could recommend content better suited to women and their unique circumstances. 
Productivity apps could benefit from more intuitive features that consider the unique challenges and responsibilities faced by women in the workplace.
JEANNE CHOO, MACHINE LEARNING EXPERT AT DATABRICKS
What I'm using:
Discord: The online social platform Discord has been a gateway for me to connect with like-minded tech communities worldwide. I strongly believe in blogging as a way to share technical knowledge but finding a supportive writing community for such a niche area is hard. Will Lethain's Discord for technical writers has been a great channel for asking for encouragement and feedback. Through Discord, I also engage with a company called Hidden Door, which creates story-driven games created by narrative AI. It's super cool. The creators are also breaking new ground in applying checks and balances to keep their stories safe for children.
Substack: The newsletter platform Substack, particularly the Culture Study substack by US journalist Anne Helen Petersen, has been my favourite way to understand the hidden cultural and societal forces I need to navigate as a woman. 
On my wishlist:
Innovating for women means a lot more than making an interface pink or creating apps that address the more visible aspects of being female. For example, health trackers could take into account how heart attacks manifest differently in men and women. Data used to train machine learning models should be intentionally balanced so qualified women are just as likely as qualified men to get access to credit. Our world is complicated. Intentional and well-designed products take this complexity into account.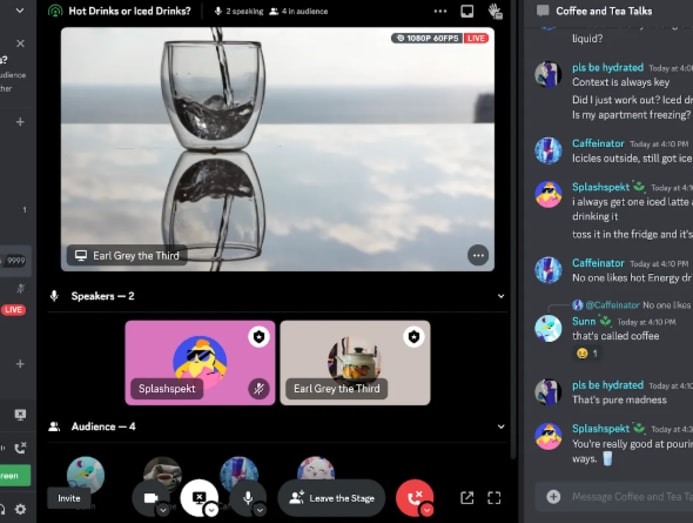 KOH YAN PING, CEO OF SINGAPORE COUNCIL OF WOMEN'S ORGANISATIONS
What I'm using:
Kahoot! and Mentimeter: We've been conducting mass interactions virtually and have had to learn how to keep audiences engaged. For these, we use tools like Kahoot! and Mentimeter, which are web-based platforms for games, polls and quizzes. 
We actively use these to conduct events for member organisations and in our programmes, including the BoardAgender mentoring programme, where we focus on building a pipeline of women directors, and Project Awesome, which funnels inspiring stories about women to school children.
MINJOO LEE, HEAD OF MARKETING AT DELIVEROO SINGAPORE
What I'm using:
Podcast apps: I started getting into podcasts during the pandemic and have been using Apple Podcasts and Spotify to listen to some of my favourites, such as Ted Talks Daily, Think Fast Talk Smart, After 30, and On Purpose With Jay Shetty. 
These podcasts share many tips that relate to my personal growth, and are a great way to gain exposure to various topics and perspectives beyond those of the region I'm based in. 
LAURA HOULDSWORTH, ASIA PACIFIC MANAGING DIRECTOR AT BOOKING.COM
What I'm using:
Thermomix: My friends were raving about this appliance's features so I knew I had to try it out. It's been a game-changer for my cooking and eating habits. The smart cooker comes with a fantastic app with more than 65,000 recipes, making it so much easier to cook healthy (and indulgent) meals. 
On my wishlist:
There are still areas where technology could do better in innovating for women. One area that comes to mind is personalisation. While apps are great at collecting data, sometimes they still require a lot of repetitive input to get the most out of them.
For example, many health and fitness apps require you to manually input your food intake and exercise routine, which can be time-consuming and discouraging. A more personalised approach, based on individual needs and preferences, would be much more effective in helping women achieve their health goals.
Similarly, many productivity apps could benefit from more intuitive features that consider the unique challenges and responsibilities faced by women in the workplace. From juggling childcare and family commitments to navigating gender bias and imposter syndrome, women face a range of challenges that could be better addressed through more thoughtful and inclusive design.
VOO POH JEE, PARTNER AT KPMG SINGAPORE
What I'm using:
Coursera and Domestika: I like apps that introduce new ways of learning and knowledge-sharing. Both offer bite-size courses across various topics, including illustrations, which I enjoy. I also like that you can join the free course first and only pay if you want the certification. The apps also allow you to network with other learners. 
NLB app: Another favourite is the National Library Board's mobile app, where you can borrow e-books, magazines and newspapers. Occasionally, when I want to pick up hard copies, the app keeps me focused during my visits to the physical library. 
CNA Women is a section on CNA Lifestyle that seeks to inform, empower and inspire the modern woman. If you have women-related news, issues and ideas to share with us, email CNAWomen [at] mediacorp.com.sg.