By women for women: This former counsellor runs a shelter for abused women and their children
As part of our International Women's Day series about women supporting women, we talk to Zaharah Ariff, founding member and executive director at Casa Raudha. 
In most working environments, tricky situations rarely escalate to a dangerous or critical level. Where Zaharah Ariff works, crisis is for certain – and the place is built for it. For one, nobody – except for staff and residents – knows where it is. 
Zaharah runs Casa Raudha Women's Home, a shelter for women and children facing domestic violence. She manages 10 employees and together, they support up to 50 people who need guidance and protection, often from their husbands or fathers.  
For the residents' safety and privacy, the shelter's exact location is kept secret. It's not plotted on Google Maps and the address listed on its website is for the Jurong Point Post Office.
"We don't have public walk-ins. The only people who walk in are those who have stayed with us before. They can just walk in if there is an emergency," Zaharah told CNA Women.
Zaharah was in her 30s when she first became a counsellor at a secondary school, where she worked with youths at risk.
"I saw a lot of poor school attendance and performance, with some of the students running away from home," she told CNA Women. "I kept wondering what had happened that made them feel like home was not safe. 'Where do they stay when they're not at home or in school? Who are they with?' I would ask."
Three years later, in 2005, she pivoted to become a marriage counsellor. That's when she got her answers.
"Back then, domestic violence was not something you heard about. It was not being talked about because people considered it a private matter that should remain behind closed doors. Even I wasn't very aware of domestic violence," she said.
When one of her clients told her about her abusive husband, and how she was worried for herself and her children, Zaharah suggested bringing them to a "safe place", but the woman only answered: "Where can I go? I'm not working. What will happen to me? I don't want to have to sleep on the roadside and have no food to eat."
Another client, Zaharah said, told her she suffered such psychological and emotional abuse that she had to see a psychiatrist. When asked why she didn't leave, she similarly said she had no options, not even her parents' home. 
"It struck me then that these women needed more than counselling. They needed a place where they and their children could be away from the perpetrator and be protected. 
"I told myself I needed to do more for these women. They should not continue to suffer in silence and be stuck in an abusive relationship just because they had limited resources," said Zaharah, now 56. 
She rallied a friend to help her form a shelter for women and children so they would be "empowered to take a step forward and to not have that fear anymore". 
The shelter is not a place where they just don't do anything. We want them to feel empowered. We want them to know their issues are not permanent.
She approached other crisis shelters – there were three in Singapore at the time – as well as the Islamic Religious Council of Singapore (MUIS) and the then Ministry of Community Development, Youth and Sports for help and advice.
"Everyone agreed there was a need for another shelter. We did one year of groundwork before setting up Casa Raudha Women's Home in 2008," said Zaharah, adding that the organisation "received a lot of blessings from the community" in terms of funding. 
Today, the shelter is part of Casa Raudha Limited, a nonprofit organisation established in 2017.
"At first we were focused on shelter and protection, but we expanded our services because we felt like we were just firefighting. We felt we needed to try and actually stop the violence from happening. To do this, we had to engage the community and create awareness on family or domestic violence," said Zaharah.
JOURNEY TO INDEPENDENCE
A woman experiencing domestic violence has many "first touchpoints", "where (she) begins to open up", Zaharah said. They may tell their neighbours or family members, go to the police, seek treatment at the hospital, speak to someone from the Ministry of Social and Family Development (MSF) or visit a Family Service Centre (FSC).
There are 48 FSCs in Singapore, which give advice and assistance to vulnerable individuals, with the support of agencies like MSF and the National Council of Social Service. 
Under what Zaharah described as "normal circumstances", the woman will be assessed by a case worker from an FSC, who will look at places she can go to. 
"The shelter should be the last resort. (Case workers) will explore other alternatives first, like immediate family members and friends. It has to be a safe space so the perpetrator cannot create problems there. If they assess that the women and children have no alternative places, they will explore the shelter as an option," said Zaharah.
If the situation is an emergency or occurs outside of office hours, the shelter will typically receive a call to take the woman in immediately.
"When they come to the shelter, we will be given a report, which we use to assess their situation. From here, we work with the FSC and the victim to co-create a safety plan," said Zaharah, adding that residents typically stay at the shelter for up to three months. 
And what's a safety plan? It's not what you think.
Women at the shelter are encouraged to go about their daily routines as usual – as long as it is safe for them to do so. 
"The shelter should not function as a prison where they just stay indoors. We want the women to experience life as per normal – their life cannot stop just because they are at a crisis shelter. 
"Their children must go to school. If the women are working, they must continue to work … unless it is a high-risk case and it has been assessed that it is not safe for them to be in school or at work," Zaharah said.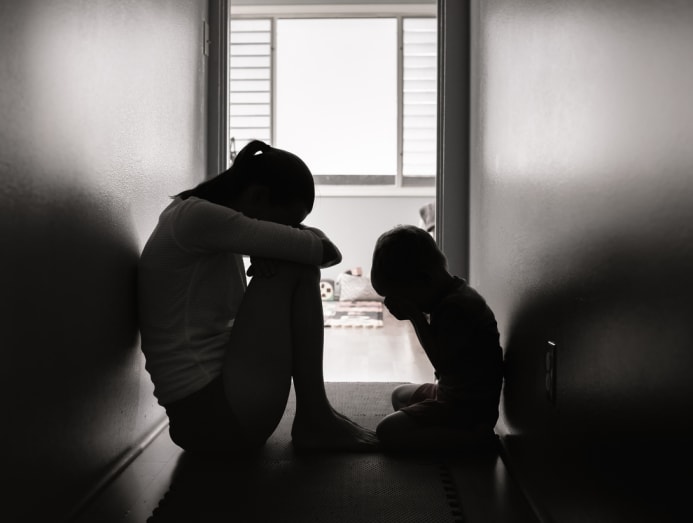 In high-risk cases, the shelter will approach the children's school to see if their teachers can stay in touch with them, she said. 
The safety plan also includes "empowerment training". 
"The shelter is not a place where they just don't do anything. We want them to feel empowered. We want them to know their issues are not permanent," said Zaharah.
"When they come to the shelter, they don't have to worry about food or having to pay rent. What we want is for them to concentrate on their life journey. It's a time for them to reflect and decide what they need to do, because the shelter cannot be there forever for them. 
"At some point, we want them to be empowered enough … that even if they were to meet their perpetrators on the street, they will know what to do to protect themselves," she added. 
At some point, we want them to be empowered enough … that even if they were to meet their perpetrators on the street, they will know what to do to protect themselves.
One programme designed to help with this is Step Out and Step Up. As part of the programme, women first familiarise themselves with what is known as the "cycle of violence", made up of three phases: Tension-building, crisis and "honeymoon". 
"It's important for the women to realise that violence is not an overnight issue – it is built up over time. Some have been abused for 15 years and some even before marriage. We want them to know that it's not going to end if they don't do anything about it. 
"Coming to the shelter is the first step they have taken to break free from the abusive relationship. And then what?" said Zaharah.
The programme then helps the women understand the behaviour of the perpetrators before educating them on the resources available to them and improving their financial literacy.
"Women who are financially stable are empowered to do a lot of things," said the Casa Raudha executive director. "They don't need to earn a high income but as long as there is financial consistency that enables them to be independent, they should go for it."
"We also teach them how to boost their self-esteem and re-look their identity. Most of the time, they have lost their identity," she said, adding that the programme includes activities that uncover the woman's potential and help them expand on it. 
Additionally, the women are taught "positive parenting".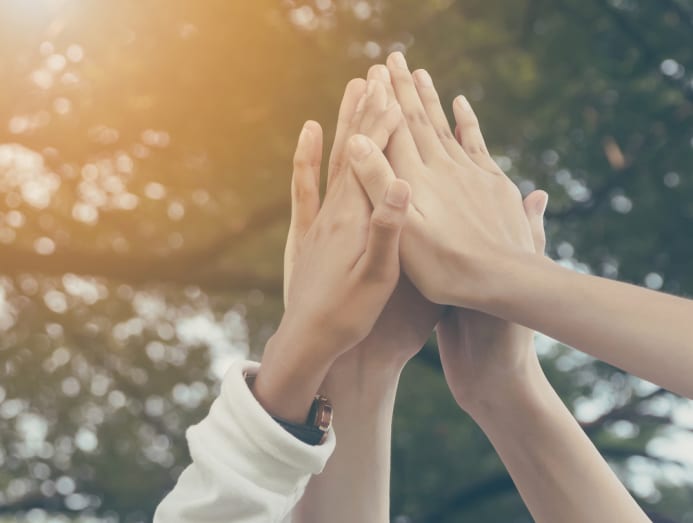 "When they are at the shelter, a lot of these women become single mums, even if they have husbands. The only parent the children have to look up to at the shelter are their mums," said Zaharah.
And to remind the home's residents that they still matter in society, they participate in the annual Casa Raudha Gives Back project, an initiative that sees the women putting together and selling products, with the proceeds going to another nonprofit organisation. 
"For one project, we published a book, like a manual for single new mums … The money that we receive from the work of these women, we give to another organisation so that they can support other women and children.
"It makes them feel like they are not at the lowest point of their lives. When they give back, they see that they are not alone. And they see that they can contribute," said Zaharah.
"AMAZING TO SEE THE TRANSFORMATION"
Zaharah said that even after more than a decade of running the home, she continues to be amazed by how determined many of the women are, despite their challenging circumstances.
She recalled a "very petite, very shy" woman who had come in once with her two young children. 
"When I first talked to her, she seemed lost. She felt like her world and her children's world had ended. 
"We never thought she would have the courage to step out and say 'I want to work' but she did. Now she has her own rented flat," said Zaharah. 
At some point in her stay, the woman returned to her house because she wanted to give her marriage a second chance. But she promptly came back to the shelter, saying the physical abuse had stopped but the verbal, emotional and psychological abuse continued.
To me, Casa Raudha or any other agency can only meet these women halfway. It's up to their willpower to take it all the way.
"When she returned, she told me her husband observed she had changed; she was not the person he used to know and that Casa Raudha had done that to her. 
"There was so much joy and pride on her face when she told me that. We can all say to her that she is strong and that she can do this, but to hear it from someone who always looked down on her and belittled her … that changed everything.
"It's amazing to see the transformation. And we cannot claim it's because of us. To me, Casa Raudha or any other agency can only meet these women halfway. It's up to their willpower to take it all the way," Zaharah said.
CRISIS CALLS FOR FLUIDITY
When dealing with "highly charged, emotional environments", "we need to be fluid … flexible", said Zaharah, who often experiences women who stray from the safety plan, including by contacting their aggressor. 
"We wonder why they don't just adhere to the plan because (these aggressors) can track them down. But we cannot tell them not to do this and that – we need to understand the whole scenario. 
"Not all women who come to the shelter want to end their marriage. Some just want the abuse to stop because they love the person," she said. 
Case managers, said Zaharah, need to be flexible in the way they support these women – and also be open to working with the aggressors. 
"The shelter is for women, yes, but our existence is not to separate families … We're dealing with people and their lives."
In addition to these qualities, social workers also need to learn how to detach, said Zaharah, although she confessed to be "human and a woman also".
"There will be one or two cases that definitely will poke me in the heart … You can really visualise what the woman has gone through, what has happened in her home. When that happens, when they share and cry, I cry with them. 
"Yes, I try to detach but some cases have so much impact that just reading out a brief description of the case can make me cry."
Such instances are unavoidable in her line of work, Zaharah said, so ultimately, she tries to focus on a potentially positive outcome. 
"That gives hope," she said. 
This story is part of CNA Women's series marking International Women's Day on Mar 8. CNA will be hosting its annual Leadership Summit on this day, themed Women Inspiring Change. It will spotlight the social, economic and political achievements of women, and will feature speakers such as Rappler CEO and Nobel Peace Prize laureate Maria Ressa, and Trip.com CEO Jane Sun. Watch it live here on Mar 8, 1.30pm to 5pm. Details of the event and speakers can be found here.
CNA Women is a section on CNA Lifestyle that seeks to inform, empower and inspire the modern woman. If you have women-related news, issues and ideas to share with us, email CNAWomen [at] mediacorp.com.sg.