Spotted: Singapore's Jasmine Sokko on a billboard at New York's Times Square
The billboard campaign, which ran from Jun 15 to 17, is part of Spotify's Equal initiative to showcase women musicians, with Sokko as part of their Singapore and Malaysian curated playlist.
You might know her as the masked musician, the homegrown singer-songwriter-producer who's steadily making tracks with her music. This latest coup is another feather in her cap. 
Equal is an initiative that music streaming site Spotify launched in March this year to highlight women on its platform and to foster equality in the music industry. It showcases women musicians with its curated playlists, to help listeners discover their work. 
The 25-year-old, who released her debut single 1057 in 2016, is part of the Singapore and Malaysia Equal curation, which features her latest electro pop hits, Tetris and Medusa. 
The playlist also features 50 other local artists the likes of Kit Chan, Tay Kewei, Charlene Su and Vandetta.
"I was that little girl who looked up to many powerful women figures, for they affirmed me that everyone is deserving of every chance to achieve their dreams. Though the road to genuine equality is a long and constantly shifting one, it is an absolute honour to be a part of it," Sokko shared on Instagram.  
For the billboard image, Spotify used one of Sokko's publicity photos, lensed by Singapore photographer Joel Low, from her Medusa release in March. It was up from Jun 15 to 17.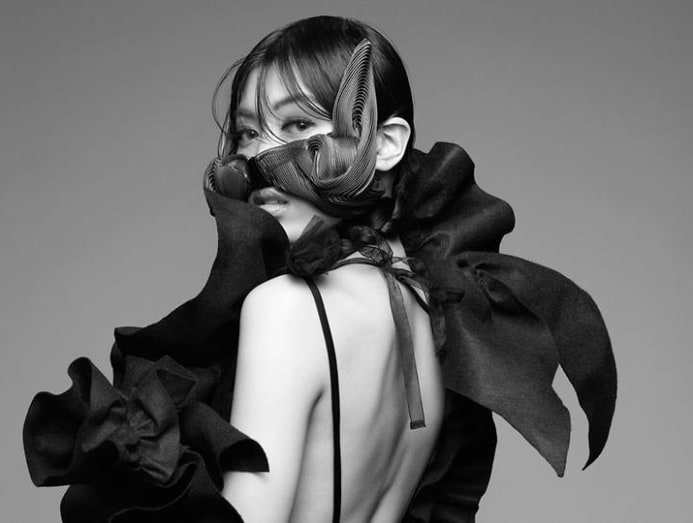 In true Sokko style, her look features a custom-made dress and mask (named Nagini) by local designer Josiah Chua. "The name Nagini came up because it reminded me of Lord Voldemort's trusty snake, which is also his horcrux. Similarly, I see the use of masks in Jasmine Sokko's world as an object that would give her strength and protection," shared Chua.
Chua, along with many friends, shared his happiness for Sokko in an Instagram post: "So grateful to be part of a great force and a passionate team that is dedicated to fuelling the pursuits of this little alien girl with a monstrous appetite for creativity." 
Other Singapore musicians, including Inch Chua, Sandra Riley Tang, Shigga Shay, Yung Raja and Fariz Jabba, also chimed in to celebrate the milestone with heartwarming comments such as "This is crazy! #sgrepresent" and "queen moves" on Sokko's Instagram.
"I believe that music soundtracks our lives. I really love the idea of reaching people through my music first before anything else," said Sokko.