The Singapore super mum leading one of Southeast Asia's largest parenting networks
In the third part of our National Day series paying tribute to the can-do spirit of Singapore women, CNA Lifestyle gets to know Joan Ong, the founder of welovesupermom.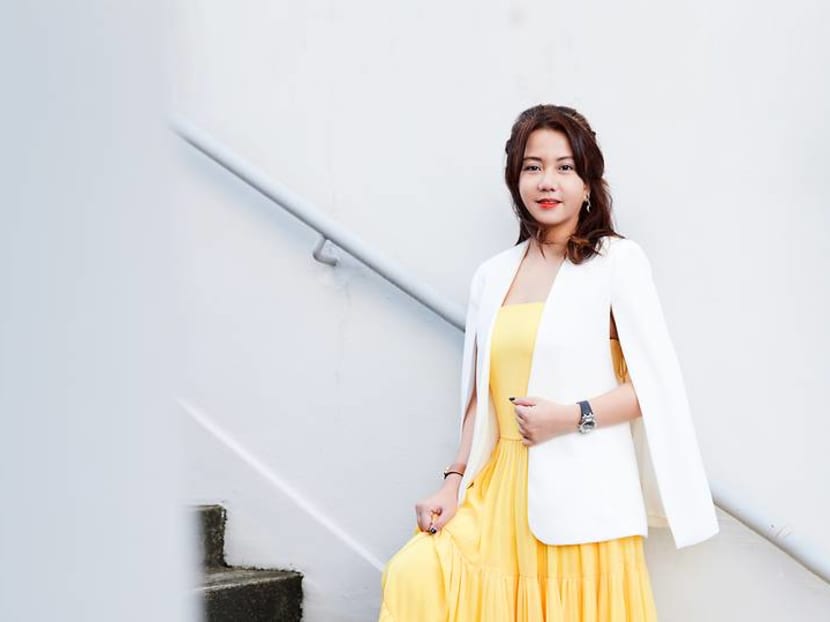 At a time when most businesses are reeling from the impact of the ongoing COVID-19 pandemic, social e-commerce platform welovesupermom has been busy pivoting, growing and burnishing its reputation.
Between 2019 and 2021, it tripled its headcount to more than 60. In 2020, it raised S$2m in investment funds from private investors, according to a press release.
Earlier this year, it launched an outpost in Indonesia. In May, it was named one of the top 50 local companies in Singapore at the Enterprise 50 (E50) awards.
By the end of 2021, the company would have expanded its physical presence to the rest of Southeast Asia. Its annual sales revenue is estimated to be nearing the eight-figure mark, according to a report in The Straits Times.
And to think it all began nine years ago with one woman's desire to be a more hands-on parent.
GIVING UP HER JOB FOR SOMETHING BETTER
At that point, Joan Ong had been a managing director of an international conference company, which allowed her to "meet people from all walks of industry, interact with C-level executives and travel". She decided to give it up after she gave birth to her son Kaemon, who's now 10.
The 42-year-old CEO and founder of welovesupermom said: "Becoming a mother changed my perspective on how I wanted to work. Work is important to me. Having a baby didn't change that. But it changed how I worked and why I worked. I needed to work for something meaningful and that I can relate to."
The NTU accountancy grad and former PricewaterhouseCoopers accountant says she wanted to be a "present parent" but foresaw that her frequent work trips would make it challenging.
"Hence, the birth of welovesupermom. I started out with the mission of raising healthier and happier kids. Happier kids are more likely to turn into successful, accomplished adults," she said.
A big fan of the bestselling pregnancy book What To Expect When You Are Expecting (which was named one of the most influential books of the last 25 years by American newspaper USA Today), Ong decided to email its authors, Heidi Murkoff and Sharon Mazel, inviting them to Singapore to share their experiences and insights.
To her surprise, one of the authors agreed, and that very first seminar she organised in 2012 drew thousands of parents.
"With that success, I continued to pursue the passion of supporting the parenting journey by developing a series of programmes. One thing led to another," she said.
Joan conceptualised and launched welovesupermom in 2013 with two other mum friends, which focused on organising events targeted at families, such as a breakfast picnic at Marina Bay and a seminar-cum-baby fair featuring local and overseas guest speakers.
A ONE-STOP RESOURCE CENTRE FOR EVERY PARENT
Far from her business being decimated by COVID-19, Ong says it actually accelerated her decision in 2019 to pivot from largely an event business into a one-stop resource centre for parents. The foresight "greatly expedited our digital development, and escalated our growth tremendously".
Welovesupermom now comprises an e-commerce marketplace selling local and international baby and mother care products, a parenting centre with informative resources, and a community support group for like-minded parents to share experiences, attracting millions of page views and hundreds of thousands of unique users each month.
Its suite of AI-driven products is built around three key pillars:
SuperMom Voices, which launched in August 2020, is a free crowd-influencing app that allow parents to review products, participate in surveys and get paid for their honest feedback.
"We use AI to match parents to brands that are related to them," Ong said, adding the app creates income opportunities for stay-home mums to contribute financially to their family.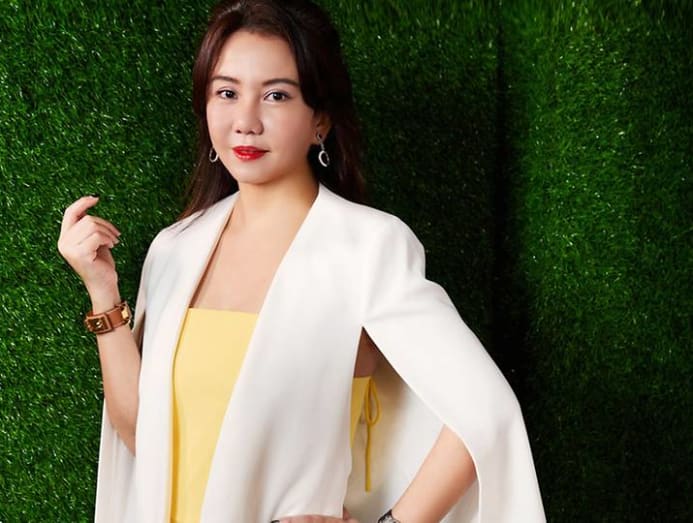 SuperMom Lowest Price Marketplace, which launched in July, offers over 50m products from the biggest marketplaces, with AI recommending the most relevant products at the lowest price to parents according to the age group of their kids.
The third pillar, SuperMom Communities, features over 100 parenting communities on Facebook, WhatsApp and Telegram, managed by volunteer mums, and focusing on different stages of parenting and different interest groups.
"The community offers support and a wealth of information, which can be a source of comfort, especially for new mums. We use social listening tools to understand parents challenges and generate content with our experts to meet their needs," Ong explained.
"The power of the parenting community is amazing," she marveled. "I am very involved with it; it has helped me grow so much not only as a mum, but as a person. I am exposed to the multitude of experiences, joy and issues of many individuals in the community, and I have learnt that each parent's journey is different."
SHE'S NO TIGER MUM HERSELF
Her next priority is to balance her time between family and work.
"Entrepreneurship has given me a lot of freedom, but work has literally become 24/7. You just can't stop thinking about work. And a lot of times, I am 'there but not there' for my family," she admitted.
"Work occupies my time from 9am to 7pm, and resumes after 10pm after my son sleeps. On weekends, I try to spend time with my son but there isn't a weekend where I would not squeeze in work."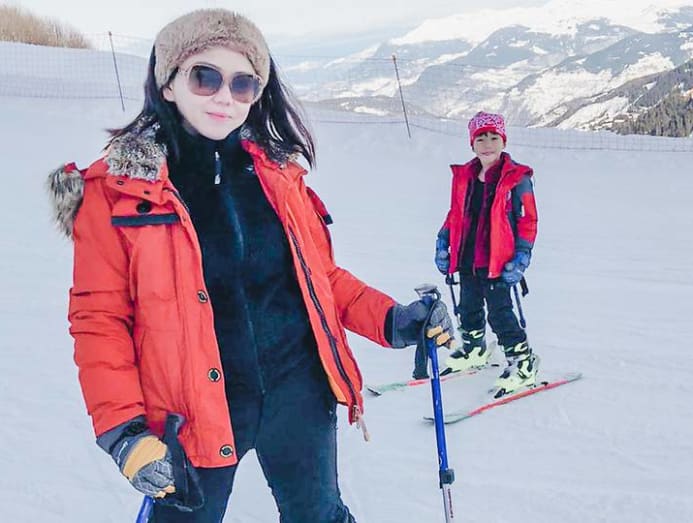 Rather surprisingly, this supermum says she's no Tiger Mum.
"I am a very loving, chill and relaxed mum. Work is already very demanding and I can't afford to be uptight with everything at home as well," she says.
"My husband and I don't have an 'I say, you do' attitude. We hope our parenting philosophy teaches him independence, respect and most importantly, an adventurous mindset to take on the world."
"I give my son a lot of freedom to decide how he wants to lead his childhood and where he want to invest his time. We are not anal about what he eats or doesn't eat, as long as he is healthy. We are okay for him to spend time on gadgets as long as he knows how to plan his time and dedicate undivided time with us. We are okay for him to have a lot of play as long as he is responsible with his schoolwork and other commitments."
"Every parenting style is different and I am not in a position to advise other moms, but I urge all moms to take care of themselves. Amidst all the chaos, we must also focus on ourselves."
Does she have any advice for would-be mum-preneurs out there?
"I am always on a constant lookout for how the business can improve its processes and do things better. And I am constantly frustrated if we are not improving fast enough. Having an open mind and being nimble to change is the most important approach for me. Every day provides an opportunity to learn and make your business that much better."
CNA Women is a new section on CNA Lifestyle that seeks to inform, empower and inspire the modern woman. If you have women-related news, issues and ideas to share with us, email CNAWomen [at] mediacorp.com.sg.