Actress Keira Knightley opens up about the issue of sexual harassment
The Pride & Prejudice actress said in a recent magazine interview that "literally" every woman she knows has been harassed.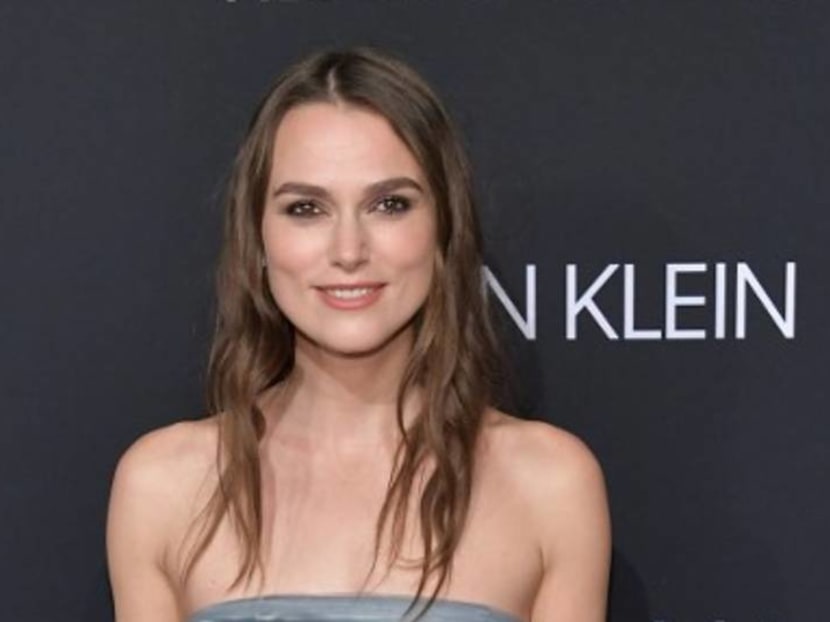 From having a man shout at her face to comment on her appearance to checking off precautions just to get home safe, Keira Knightley has had to deal with harassment on many levels.
In an interview with Harper's Bazaar UK that goes on sale in the country on Wednesday (Jun 9), the 36-year-old actress opened up about her personal experiences with misogyny and harassment.
"It was when women started listing all the precautions they take when they walk home to make sure they're safe, and I thought, I do every single one of them, and I don't even think about it," said Knightley.
And to think that women having a curfew – not men – is normal.
Knightley explained: "I love that politician who said there ought to be a curfew for men and men were outraged, and you think – but there's a curfew for women and there always has been."
Speaking up for herself and on behalf of women, Knightley said that she doesn't know anyone who hasn't been harassed. "Literally, I don't know anyone who hasn't been in some way. Whether it's being flashed at, or groped, or some guy saying they're going to slit your throat, or punching you in the face, or whatever it is, everybody has."
This was not the first time the mother of two had spoken up about the "f****** depressing" issue this year.
In fact, Knightley had spoken up about her extreme discomfort in shooting intimate scenes directed by men in January.
Speaking to filmmaker Lulu Wang and writer Diane Solway in Chanel's podcast Chanel Connects, Knightley shared about her preference to have another woman on the other side of the camera.
"If I was making a story that was about that journey of motherhood and body acceptance, I feel like, I'm sorry, but that would have to be with a female filmmaker. I don't have an absolute ban, but I kind of do with men," said Knightley.
In an essay published in 2018 titled 'The Weaker Sex', Knightley also talked about the stereotypes women have had to tolerate whether as a single person or a mother.
She said: "Women are meant to play the flirt or the mother in order to get their voice heard. I can't. It makes me feel sick."
Knightley most recently acted as an activist in Misbehaviour and is set to play a mother of three in the upcoming film Silent Night.