Catching up with Kit Chan: New concert, Christmas rituals, pandemic obsessions and more
Ahead of her Reignite concerts at Marina Bay Sands from Dec 16 to 19, the 49-year-old Mandopop singer shares with CNA Women what she's been up to – and lets us in on her Christmas favourites, too.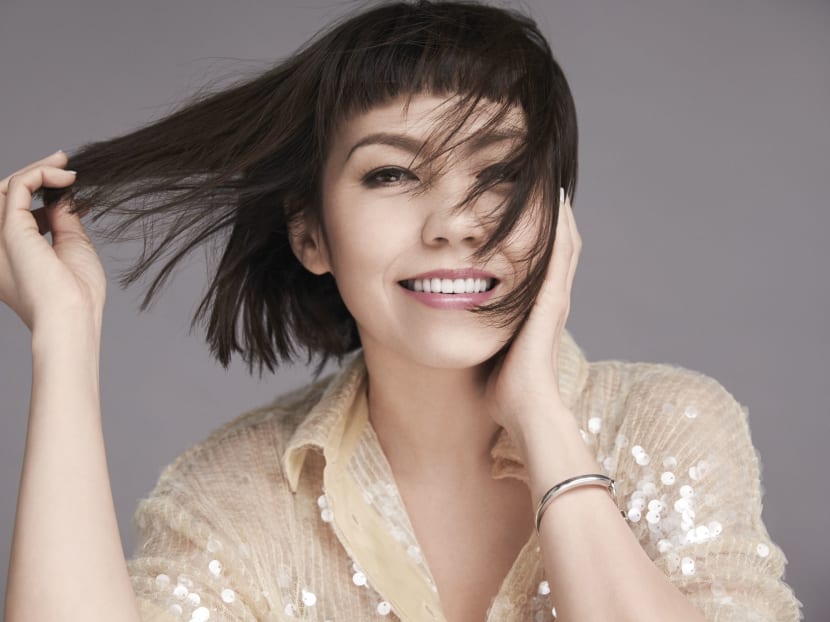 Singapore's Mandopop queen Kit Chan is busy at the moment. Really busy. Besides being a judge on the local singing competition SPOP WAVE! which premiered in November, she is preparing for her first live concert in three years, happening in a fortnight. 
Titled Reignite - Kit Chan "Live" in Concert, it will be held at the Sands Theatre at Marina Bay Sands, from Dec 16 to 19. The concert will also feature Chan's first-ever Christmas segment. 
The last time Chan performed in front of a live audience was in 2018, at her 25th anniversary concert Kit Chan 25 Years On: A Time For Everything.  
Oh, I am so excited about this concert, you have no idea.
It's an exciting development for her and she has been looking forward to reconnecting with her fans and performing live with her band.
"I get lost in those moments, and all the stage fright and pain of wearing crazy high heels just melt away," she told CNA Women in an email interview. 
About two weeks ago, Chan gave her Instagram followers a sneak peek at what to expect, including dropping hints that there were "new songs to learn".  
Ahead of her concert in mid-December (as well as her performance in Mediacorp's Let's Celebrate 2022 countdown show), we caught up with Chan to find out what's new with her.
WHAT HAVE YOU BEEN UP TO LATELY? DID YOU DEVELOP A PANDEMIC OBSESSION?  
Like a lot of people, I got into planting edibles such as herbs and even, eggplants and lady's fingers. The thing that drew me to horticulture started with a concept, a philosophy, and not so much because I love green things.
I felt that I wanted a life that was more natural and rooted in nature. It seems so many of our problems stem from our disconnect and alienation from nature – and farming seems like the perfect thing.
Besides, I have always found peace and stability in manual work, even though I am, at the same time, a person who thrives on inspiration and creative impulses.
I also volunteer at a local farm when I find the time. It gives me so much joy and fulfillment.
YOU RELEASED A NEW SINGLE CALLED  就够了 LAST MONTH, A SONG ABOUT GETTING OUT OF A TOXIC RELATIONSHIP. YOU'VE PIQUED OUR CURIOSITY.  
就够了 (jiu gou le), which means "enough" in English, is a wonderfully cathartic song. It's the sort of song to wind down your window when out for a drive at night, and just blast.
Actually, I have always been able to say no quite easily. I'm not really capable of tolerating something or someone I do not like for an extended period of time. However, the thing about toxic relationships (be it work, love, friendship or family) is that at some point, you lose touch with how you actually feel about it.
All of us, at one point or another in our lives, have experienced one or more of such toxic relationships. They are toxic in the sense that they poison you little by little in a pervasive and insidious way, so it kills you slowly without you really realising it.
HOW CAN WE TELL IF A RELATIONSHIP IS GETTING TOXIC? 
I have learnt that one of the tell-tale signs is how draining it feels, and how life-sapping it is. It does not make you feel good. In fact, it makes you feel lousy. It is beyond a bad patch. It is a relationship that makes you lose interest in life itself, and makes you tired all the time. It is joyless.
If you find yourself in such a relationship, think about how life is short, and you can't be wasting time on such a person. So, just say "It's enough! I've had enough!". If you know you have given it enough of your time and energy, and you have tried your best, it is okay to cut it out of your life, and just move on.
THE PANDEMIC ALSO RAISED A LOT OF AWARENESS ABOUT MENTAL WELLNESS AND SELF-CARE. DID IT CREATE A SHIFT IN YOUR MINDSET ABOUT IT, TOO?  
No, I was extremely aware of self-care and mental wellness years before the pandemic happened. 
In hindsight, I guess I was lucky to have suffered burnout in my late twenties. I was burning the candle at both ends as a 20-something, with a career that was going so well. But I sensed a deep unhappiness and lack of motivation, and the impulse to throw in the towel happened on a daily basis. That is always a red flag, I think.
We need to know if we are happy or not. It sounds simple, but a lot of people have stopped thinking about what happiness means to them.
I spent a lot of time getting myself out of that rut. I took an indefinite break from recording for almost seven years, from 2004 to 2010. During that time, I travelled, did nothing for a while, went back to school, and even worked in the corporate world for about two years for the first time in my life.
WHAT ARE YOUR TIPS FOR HOW WE CAN PRIORITISE OUR MENTAL HEALTH?
What I have learned over the years is that we really need to be self-aware, and to be honest with ourselves. Once we can do these two things, it is not difficult to be mentally healthy and well.
We need to know if we are happy or not. It sounds simple, but a lot of people have stopped thinking about what happiness means to them, and just sort of follow the path that society dictates as the path to happiness, success and more. 
But there is no such path. We must chart our own journey, and we have to decide what makes us happy. 
SPEAKING OF HAPPINESS, THERE'S CHRISTMAS TO LOOK FORWARD TO. WHAT DOES THE SEASON MEAN TO YOU?
The birth of Jesus Christ, a time of reflection and thanksgiving, a time to celebrate and to forgive, candles, cookies, Christmas carols, family, feasting. A time to be kind and generous to everyone. 
I look forward to Christmas Eve dinner with the family, putting up the Christmas wreath and lights, lighting candles at night, and making tiramisu for my nephew. Also, playing Christmas music in the car.
Our family Christmas Eve must-haves include a potato salad (warm or cold), a turkey or duck, my younger sister's signature salad, and always ending off with my Martell Cordon Bleu cognac-soaked tiramisu. My nephew will disown me if I don't make it for even one year.
YOU MUST BE EXCITED ABOUT YOUR UPCOMING CONCERT AS WELL. PLUS, YOU'RE ALSO HAVING A SPECIAL CHRISTMAS SEGMENT FOR THE FIRST TIME. 
Oh, I am so excited about this concert, you have no idea. Reignite is not a Christmas concert, but a Kit Chan concert with a segment in it featuring some Christmas classics.
It's hard to believe but I have never performed Christmas songs on a proper stage before. I have always loved Christmas, and music is such a big part of that. There aren't that many festivals or holidays with such a solid tradition of wonderful, beautiful, heart-melting music.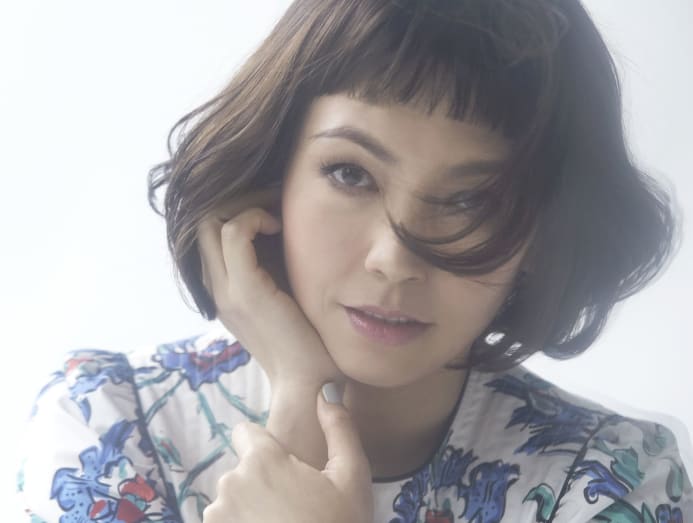 In my curation of my song list (and I have so many songs in my repertoire), I have taken care to keep the mood warm and uplifting, even if we cannot avoid some melancholy (you do know I am famous for big, sad ballads, ya?). In that sense, I am trying to keep the show in a Christmas mood.
A SNEAK PEAK INTO WHAT YOU WILL BE SINGING, PLEASE?
There will be crowd favourites, of course, but even for some of those, we will treat it very differently to fit into the cosy and warm Christmas mood I was talking about. 
And there will be a few surprises.
ARE YOU GOING TO SING HOME?
You will have to come and find out for yourself.  
I READ ON YOUR INSTAGRAM THAT LEARNING A NEW SONG FOR THE CONCERT FEELS LIKE SETTLING IN A NEW PAIR OF SHOES. I LOVE THAT ANALOGY – WHERE ARE YOU IN THAT PROCESS?
I am still marvelling at how gorgeous those shoes are, and how shiny. But don't worry, I will get there, and I will be strutting in those shoes.
STILL ON INSTAGRAM, YOU STARTED AN ACCOUNT FOUR MONTHS AGO AND IT NOW HAS MORE THAN 6,500 FOLLOWERS. HOW'S THAT GOING FOR YOU?  
Honestly, I still can't "do" IG in the way I see some others do it. I don't think I spend more than 15 minutes on it each day, if at all.
What I appreciate about it is that I have made a couple of new friends or reconnected with old ones. It is also kind of nice to get news of what some of my overseas friends might be up to.
It is a great medium to share some news and perspectives with fans and whoever might be interested. However, I am never going to be a digital native, and I still prefer the old-school way of getting to know someone: Face to face.
YOU'VE BEEN IN THE INDUSTRY SINCE 1993. WHAT ARE YOUR VIEWS ABOUT MUSIC IN SINGAPORE – AND WHO DO YOU ENJOY LISTENING TO? 
I think Singapore music is getting so diverse, and it is truly exciting. We are a nation with a melting pot of cultural influences. We should do whatever we damn well please. I hope more and more people will come to love our musical diversity and celebrate it. 
I love Charlie Lim's soulful vocals, Jasmine Sokko's fancy futuristic noir outfits and Tanya Chua's new songs.
JUST FOR CNA WOMEN READERS, WHAT DOES YOUR CHRISTMAS PLAYLIST LOOK LIKE?
Very traditional, though I do keep a classic and a modern playlist, just in case.
I must have Bing Crosby's The Christmas Song and some retro Winter Wonderland. And I really have gotten to like Amy Winehouse's I Saw Mummy Kissing Santa Claus.
CNA Women is a section on CNA Lifestyle that seeks to inform, empower and inspire the modern woman. If you have women-related news, issues and ideas to share with us, email CNAWomen [at] mediacorp.com.sg.