From Mongolia to Labrador Park, she's redefining luxury travel in a pandemic
Krystal Tan, founder and director of Blue Sky Escapes, is leading the way for experiential travel by encouraging jetsetters to discover local and to find ways to travel inwards.
In partnership with Louis Vuitton.
Breaking into a canter over large swathes of the Mongolian steppes, Krystal Tan and her group of friends soaked in the vast expanse of land, savouring the sunlight on their faces and the wind in their hair.
They were there in 2016 for a trip of a different kind. Under the guidance of two nomadic families, they became the first group of foreigners ever to assist in a migration on horseback to herd some 400 livestock across the rugged Altai Mountain range.
"It was a journey brimming with moments of unadulterated bliss. We learned from the nomads themselves how to shepherd and when we finally got to the summer camp, set in a lush, enchanting valley filled with yellow and white flowers, we got straight to work and helped the families construct their nomadic ger (yurt)," recalled Tan, who had set up travel and lifestyle company Blue Sky Escapes the year before as a side gig while she was a full-time lawyer.
"The night ended with the nomads inviting us into the gers we built, for a traditional Kazakh meal which consisted of lots of meat, storytelling and Russian vodka. It was true back-to-nature bliss."
This experience cemented the raw, transformative power of immersive travel for Tan, who had long felt the call to explore the road less travelled.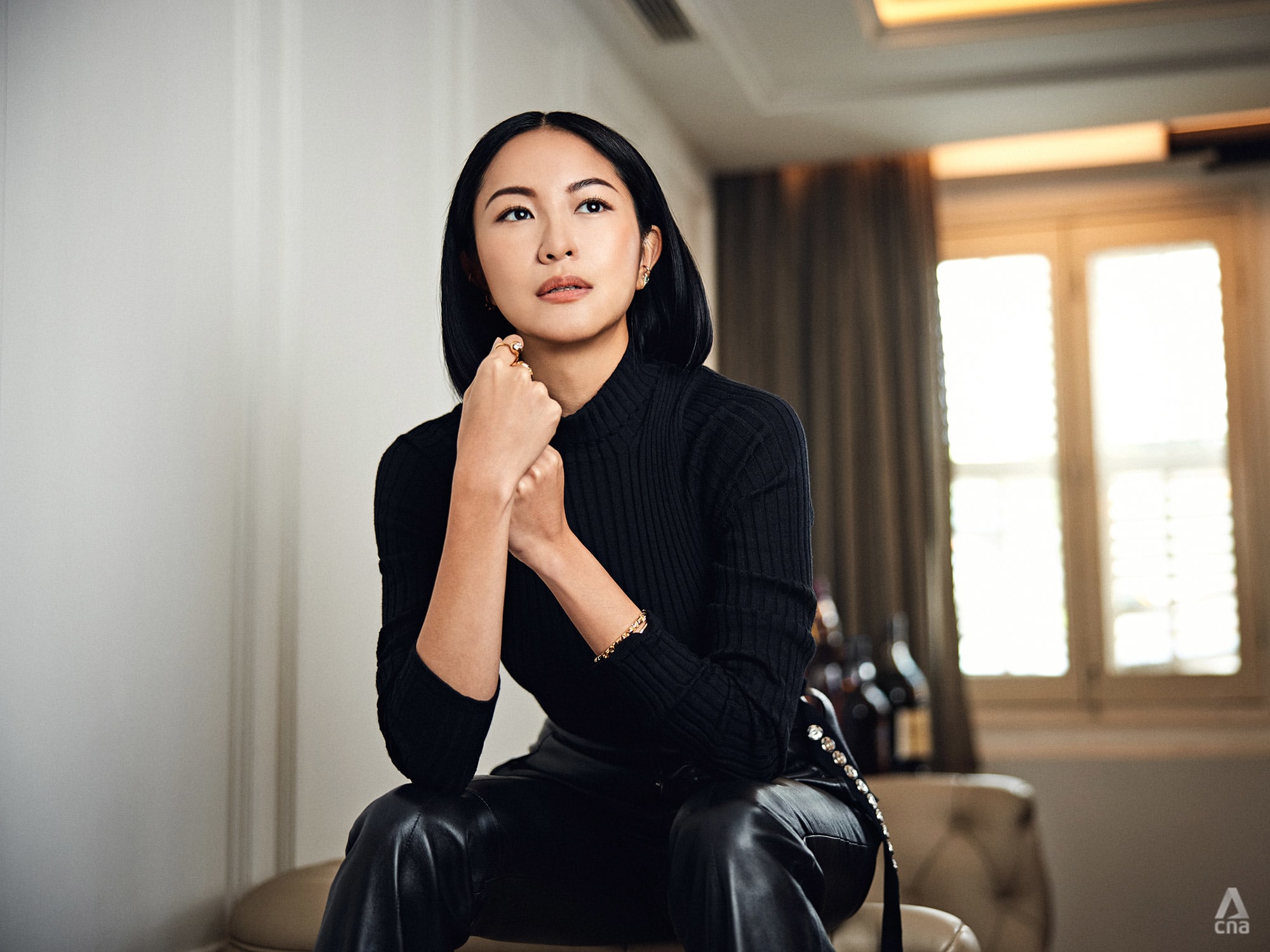 "Throughout my 20s, my partner and I were always drawn to planning truly epic holidays – whether it was dog-sledding in the Arctic circle, chasing the northern lights in Greenland or journeying through New Zealand in a vintage VW kombi campervan," said the 33-year-old.
Indeed, she has countless escapades to share, from meeting an African man who claimed to have been nursed by mountain gorillas to visiting a Bhutanese sky burial site to ponder the sanctity of life.
"I soon realised that those journeys were not so much escapes from life but rather, a means to discover a truer life."
Making these life-changing experiences accessible to other adventurous jetsetters became her raison d'etre and by 2017, she had left her legal practice to focus full-time on Blue Sky Escapes, which has since sent clients to far-flung destinations including Bhutan, Peru and Rwanda.
"In a world under constant threat of bigotry, small-mindedness and an over-dependence on unfeeling technology, I was inspired by my journeys to build a business that stands for a more inviting world – a world unlocked and without barriers, brimming with rich experiences which shun discrimination and encourage self-discovery," said Tan.
Then last year, when COVID-19 forced the world into unprecedented lockdowns, she had to pivot rapidly to save her business. By March 2020, around 70 per cent of Blue Sky Escapes' bookings were cancelled and the remaining 30 per cent were postponed.
With everyone grounded and unable to travel abroad, we decided to design experiences which allowed guests to travel inwards.
Even though many other travel agencies were downsizing or hitting pause on operations, she and her business partner Chervin Chow (who is now her husband), made the decision to keep the entire team on board. To help support the company, the two of them also stopped drawing their salary for a year.
They focused on bulking up the company's range of domestic offerings to offer the opportunity to experience a mind shift of a different sort. "With everyone grounded and unable to travel abroad, we decided to design experiences which allowed guests to travel inwards," she said.
This included a series of expert-led virtual holistic workshops such as morning grounding rituals and meditation sessions with certified practitioners during last year's Circuit Breaker period.
The company also launched a virtual dance movement, Circuit Connekt, to "have everyone shake off the lockdown blues" and donated 100 per cent of the donations collected to the Sayang Sayang Fund, which provides targeted support to vulnerable communities in Singapore impacted by the pandemic. To date, they have hosted over 30 virtual sessions and touched over 4,000 participants.
As the country progressively opened up, they also introduced unique activities and indulgent staycations that include exclusive VIP perks and curated wellness experiences such as mindful movement, reiki and sound healing sessions.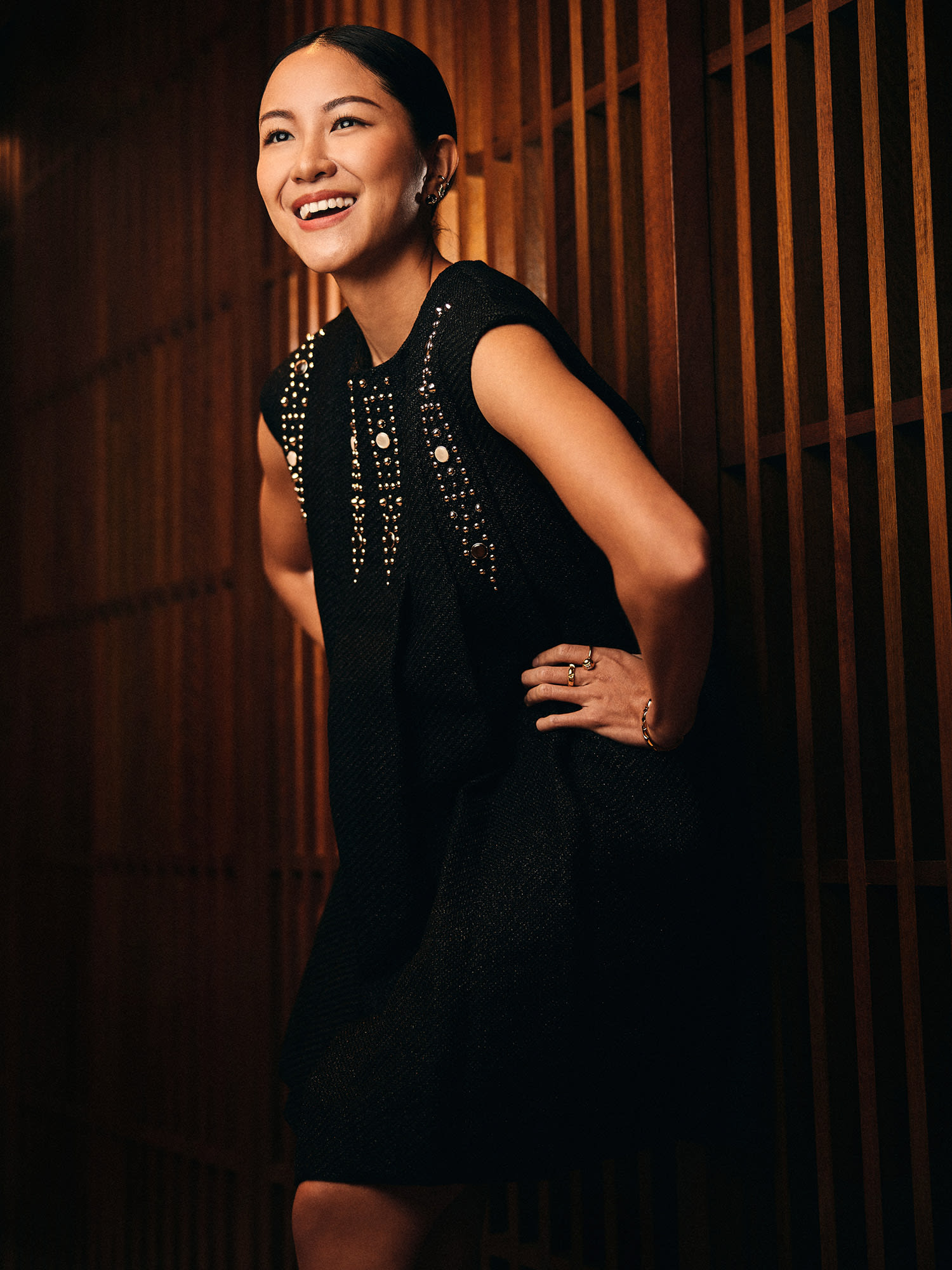 For example, one of their activities offered was a trip to Lorong Buangkok, Singapore's last surviving kampung village. "It is a wonderful chance to step back in time and understand what 'kampung spirit' is truly like, or how the villagers today continue to live off the land and rely on plants for holistic remedies," she said.
The company's meticulously organised wellness retreat series An Emergence Of Self has also been particularly well received. It was partly sparked by Tan's personal search for a mental and spiritual break, which led to her discovery that there were no such self-exploratory retreats at that time that offered up holistic experiences in an intimate setting.
Coupled with the reception she received for virtual and private wellness sessions, she decided to launch a physical retreat.
She observed: "It was intriguing to observe how the pandemic had facilitated a kind of awakening, with more and more people looking to tune inwards or beginning to question their purpose and meaning in life, and similar existential questions."
The retreat, which is located in a beautifully restored 100-year-old black and white mansion in the heart of Labrador Nature Reserve, features a curated wellness programme of sessions which include active and dynamic meditations, yoga and even practising silence.
Guest chefs are brought in to prepare nourishing and delicious plant-based meals that are sourced sustainably where possible.
It is a rare opportunity for individuals to unplug within hyper-connected Singapore – something which people used to do only when they travelled to yoga retreats in places like Nepal or Thailand.
For Tan, creating these local "travel" experiences has been a way for her to bring her ethos of conscious travel to her home ground.
"We have always been inspired by the huge opportunities for personal and spiritual growth which present themselves when one journeys to their inner and outer worlds," she said.
"I have experienced first-hand the shifts in my own world views, no matter how big or small, after going on an experiential journey – and it always has you emerging with a renewed sense of perspective and clarity. In this sense, the pandemic did not alter or shape our original mission."
She walks the talk too, even in the way she expresses herself through fashion and clothing. With an understated and elegant sense of style, Tan prefers clothing made of natural fibres like organic cotton, hemp and linen.
"It is breathable and better for skin, especially for activewear, more environmentally sustainable and doesn't harm the workers handling the garments behind the scenes," she said.
Now, as an increasing number of countries are gradually re-opening for travel, Tan hopes that more people will embrace a different mindset when they start globetrotting once again.
"It is not always about venturing to bucket-list or Instagram-worthy spots," she said. "When we can embrace life as a moving meditation, we can invite appreciation for all things that come our way and recognise that there is beauty everywhere, from moment to moment. As the saying goes, the journey of exploration is just as important as the destination itself."
Photography by Alvin Teo, styling by Lena Kamarudin, hair by Junz Loke using Anti Collective, makeup by Lolent Lee using Sulwhasoo Beauty, photography assistant Samuel Foo, fashion assistant Muhammad Sadiq. Art direction by Jasper Loh, produced by Penelope Chan and Shalini Selliah.
CNA Lifestyle and Louis Vuitton celebrate extraordinary women in this series, along with the spirit of the house's iconic Capucines bag.
CNA Women is a section on CNA Lifestyle that seeks to inform, empower and inspire the modern woman. If you have women-related news, issues and ideas to share with us, email CNAWomen [at] mediacorp.com.sg.