New play spotlights Kwa Geok Choo aka Mrs Lee Kuan Yew: 'It's about time we bring her to the forefront'
The monologue, performed by actress Tan Rui Shan, written by award-winning writer Ovidia Yu and directed by Goh Boon Teck, pays tribute to the late Mrs Lee's life and achievements.  
She was the wife of one prime minister in Singapore, and the mother of another. Now, the life story of Kwa Geok Choo will be told in Toy Factory Productions' eponymous monologue performed by Tan Rui Shan, a local actress and choreographer. 
Written by award-winning author and playwright Ovidia Yu, the 90-minute production follows Kwa from her early life as a young girl, tracing her journey to becoming a top lawyer in Singapore, her secret marriage to the late Mr Lee Kuan Yew, and becoming a political wife and mother, as well as the family's main breadwinner.
A lot of people who remember Kwa Geok Choo talked about her girlish laughter, her love for jokes and flowers.
The 30-year-old Tan, the actress who plays her, has been in local stage productions such as The Amazing Celestial Race and Forbidden City: Portrait Of An Empress.
"She surprised me – she's so much like Kwa Geok Choo when we first meet her on stage," said Yu during a press conference on Tuesday (May 17). "She's sort of young and inexperienced in the world, and yet, quite confident, full of courage once she's committed to something she believes in."
"A lot of people who remember Kwa Geok Choo talked about her girlish laughter, her love for jokes and flowers. This actress (Tan) seems to bring that side (of Kwa), together with the steely confidence," Yu added.
Said director Goh Boon Teck, of the casting process: "(It) was very difficult – everyone has an imagination on what this actress should be like … We need someone who's open, free-spirited and energetic; someone who's physically and mentally strong."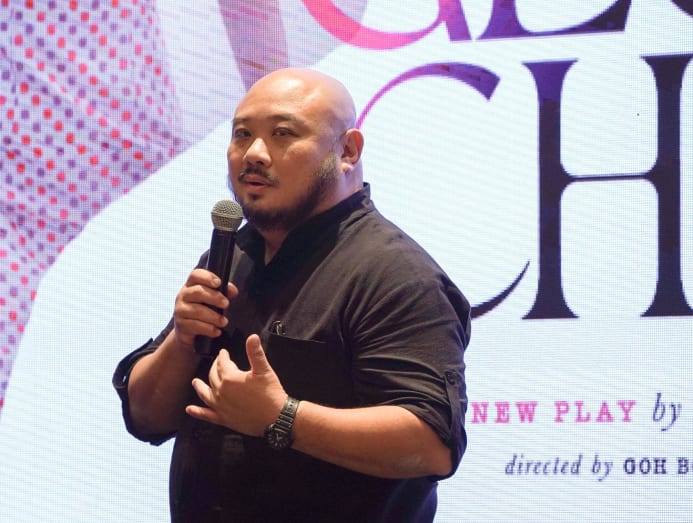 Goh, who is the chief artistic director of Toy Factory Productions, is himself known for Titoudao, a play based on the life of his mother Madam Oon Ah Chiam. The play made its foray into television in 2020. 
Toy Factory described the production as a "family love letter" to Singaporeans, bringing the audience into Kwa's world. 
"We know of her reputation as a brilliant student and lawyer; and that two of our Prime Ministers would not have been the men they were if not for her," said Yu, for whom the monologue is her first play in more than a decade, after Hitting (On) Women in 2006. 
Yu told CNA Women that Kwa's only political speech against the exploitation of female labour was "what struck me the most": "She argued for women to get equal pay for equal work and she drafted the Women's Charter Bill that the PAP tabled."
"She did more to shape our nation than any other individual who has never held public office. It is very important that we try to see and remember her as a person, and not just historical data," she added.
"We thought it's about time to bring her to the forefront," said Yu. "Everybody knows who she is, and nobody seems to notice her."
Kwa Geok Choo runs from Jul 8 to 31 at the Victoria Theatre. Tickets start from S$58, and you can get them here. 
CNA Women is a section on CNA Lifestyle that seeks to inform, empower and inspire the modern woman. If you have women-related news, issues and ideas to share with us, email CNAWomen [at] mediacorp.com.sg.