Remember what brought you together: Marriage tips from couple behind Lil' but Mighty tuition centres
They first met in school and after marriage, started a school together. Lenard and Lily Chew share with CNA Women how they make running a business and raising a family together work, in the second instalment of our Valentine's Day series about couples in business.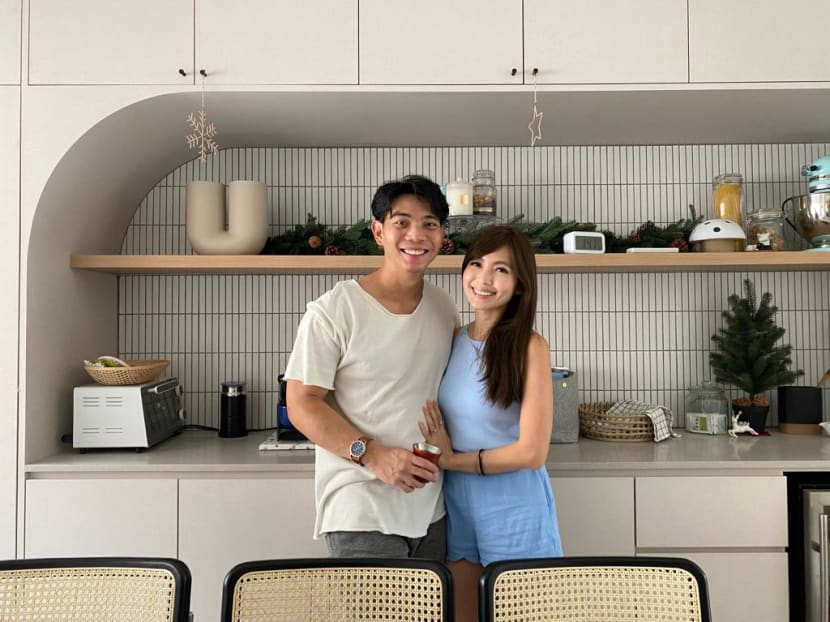 Lenard and Lily Chew, both 36, were classmates in junior college. They were friends and even did project work together (although that didn't go so well). Now married, the duo is working on what appears to be the biggest group project of their lives – their shared business, a tuition company called Lil' but Mighty with five centres islandwide – and that too, with three sons aged four, six and eight in tow.
In the second of CNA Women's Valentine's Day series about couples in business, we find out why they chose to not only be partners at home, but at work too, and what it takes to do well at both.
FIRST THINGS FIRST – TELL US A BIT ABOUT HOW YOU GOT TOGETHER.
Lily: Lenard and I first met in junior college. We had always been good friends, and after graduation, we kept in touch. It was only later when we were both working (Lily taught at Rulang Primary School, while Lenard was an associate at auditing firm KPMG) and met up again that we decided to get to know each other a little more. At 27, we got married and around three years later, we opened our first tuition centre.
WHY START A BUSINESS TOGETHER AND SPECIFICALLY, A SCHOOL?  
Lily: Lil' but Mighty is a boutique English education centre. I have always loved teaching and thinking of creative ways to help students understand what they are learning better. 
When we were dating, Lenard casually asked me if we wanted to do business together in the future. At that time, he wanted to build a business so that we could have a legacy to leave behind to our future children. 
After the arrival of our first child, we felt that it was time for us to take the leap of faith and pursue our passion while still having an arrangement that allows us to be present for our children.
WHAT HAS CAUSED TENSION FOR YOU IN THE PAST AND HOW DID YOU OVERCOME IT?   
Lily: We have very different working styles. Lenard is someone who plans ahead and is very structured with his timelines. I am more free-spirited and am quite flexible with my time. I have the tendency to take it slow when it comes to deadlines and fight until the last minute.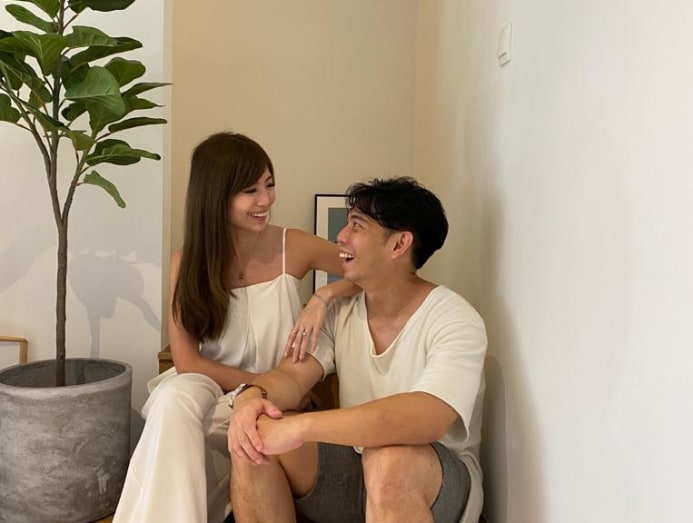 DO YOU THINK THERE ARE SPECIFIC FIELDS OF BUSINESS THAT ARE MORE CONDUCIVE FOR PARTNERS WHO ARE COUPLES?
Lily: I feel it is possible for a couple to become partners in all fields of business. The bigger question should be what field they are both passionate about and can see a goal with. 
Lenard's background is in accounting, whereas mine has always been in education. It is important that both parties are able to find fulfilment in what they do.
That being said, I've always been grateful that Lenard was willing to take the leap of faith with me and venture into education to support my passion.
TELL US MORE ABOUT THE GUIDELINES YOU'VE LAID DOWN TO ENSURE SUCCESS IN BOTH YOUR BUSINESS AND MARRIAGE.
Lily: I think every couple has its own dynamics – what makes them click. It's important to remember what it is that brought you together, and to make the time and effort to grow the relationship. 
One of the things we do is to make sure we show appreciation for each other at work and at home. Another thing is to always try something new together, whether it's a new gym or skincare routine.  
Over the years, we have learned to agree on the times when we will not talk about work, for example, when we're putting the kids to bed or during family dinners. If one of us starts talking about work at these times, the other person may remind them that we can continue the conversation later. 
WHAT ARE SOME QUALITIES YOU THINK ARE IMPORTANT FOR COUPLES WHO WORK TOGETHER?
Lily: I would say that a couple needs to have the mutual willingness to compromise, and to not be prideful. We are committed to each other and to our business, which means we want to do what is best for it. 
We also recognise that our relationship is the most important and that guides us in a lot of our decisions. There will be times when we disagree and are upset with each other, but we will talk it out and own the final decision together. 
WHAT HAVE YOU LEARNED ABOUT EACH OTHER ON THIS JOURNEY? 
Lily: The Lenard I am running the race with today is very different from that version of Lenard I met in junior college, when we were both in the same group for our Project Work module.
I still remember how we would meet to discuss the project at the old National Library and he would suddenly stand up before the meeting was over and say, "Okay, my mum's here! Bye guys!" and he would just leave. 
He is very structured and forward-looking now, and constantly shows how he leads with gentleness. He cares deeply for his team. 
Lenard: I've learned that Lily is capable of sleeping no matter how stressful things are at work or at home. Once her head touches the pillow, she is fast asleep. I think she just has this ability to trust that things will work out.
I also love that she's consistent in character. Even in junior college, she wasn't the sort to judge – she always accepted me for who I was. It's something I'm very thankful for and that I will never take for granted. That's what keeps this marriage going, I think. 
WHAT ARE YOUR THOUGHTS ON GENDER ROLES AT HOME AND AT THE WORKPLACE?  
Lily: At the workplace, no one should be judged by their gender when it comes to performance but by their ability. A male teacher and a female teacher should both be well-versed in classroom strategies to deliver an effective lesson. I believe that in any line of work, there will always be a place for someone who is passionate and has a spirit of excellence.
At home, I let my husband take the lead while I play more of a support role. However, playing a supportive role does not mean that I am submissive and do not have a voice. The "supporter" has the great task of providing counsel to her husband, and she is very much empowered to speak and lead with confidence. I think a couple should respect and love each other to build each other up.
It is important that our boys grow up with respect for others, including women, from a young age, and to see that a man can do what a woman does and vice versa. However, there may be a difference in the approach, and there is a need to respect the differences.
CNA Women is a section on CNA Lifestyle that seeks to inform, empower and inspire the modern woman. If you have women-related news, issues and ideas to share with us, email CNAWomen [at] mediacorp.com.sg.