Inspired by her own mother, Loretta Chen wrote a book about the mums who fall between the cracks
A drug offender, a domestic helper, a rape survivor, a divorcee, a cancer warrior – what do these women have in common? Award-winning Singaporean author Loretta Chen finds the common thread of love, pain and beauty among 20 such stories in her new book M/OTHER.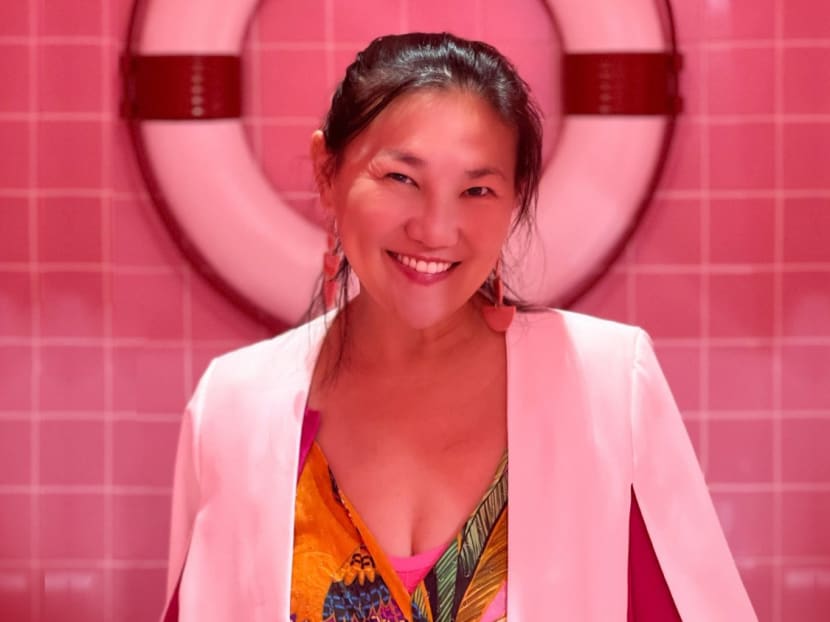 Loretta Chen is many things … award-winning director, bestselling author, professor, social activist and founder of her metaverse architecture and Web3 design agency, Smobler Studios.
One thing she is not: A mother. At least, not in the traditional sense of the word.
Motherhood, however, is a topic that resonates so deeply with her that she dedicated an entire book to it. M/OTHER tells the story of a drug offender who spent the bulk of her life in prison, a domestic helper who left her own children to care of those of others, teenage mothers, single mothers, a stepmother, a rape survivor and a mother of a special needs daughter.
Often defined by their "mistakes" or unfortunate circumstances, they find themselves marginalised, unheard and unseen. Chen, who's been based in Hawaii since 2015, asks us to see them wholly, fully and humanly in the light of love, as mothers themselves.
Their story, written in their own words, is raw, intimate and deeply personal, not just because of their unique trials. After all, universally, what could be more personal than a mother – the first person who wiped away our tears, kissed our wounds, and always kept the best parts of a fish, and of themselves, for us?
WHO INSPIRED YOU TO WRITE M/OTHER?
LORETTA CHEN: My mother. She is 85. She survived a brain tumour. She is a phenomenon.
She was very forward thinking for her time. In the 70s and 80s, she raised me the way she raised my brothers, in fact, even more progressively.
She taught me to choose the life that I want and not to feel constrained by society. She said, "You don't have to feel the need to be a mother because it is incredibly hard work. Childbirth and child rearing are painful. I love you and I sacrifice everything for you but don't feel you need to go through the same thing."
That is the single best thing my mother gave me: She never defined my role.
IS THAT WHY YOU CHOOSE NOT TO HAVE CHILDREN YOURSELF?
There were a few other reasons. A part of me knew that what I ultimately wanted to do was give to other people, the community and society, not just to my own child. And so, being an educator, mentor, teacher and founder, I feel like I'm already playing a multi-faceted role of being a mother.
I also have very bad bones, which I inherited from my grandmother and my mother. By the time I was 40, I already had 10 surgeries and was diagnosed with osteoarthritis and miserable malalignment syndrome, which meant that I couldn't bear excess weight. Throughout my 20s and 30s, I had so many surgeries that the last thing I wanted was to put more weight on my joints and go through childbirth.
WHY DO YOU FEEL A BOOK ABOUT MOTHERS IS SO RELEVANT TODAY?
I wrote this book during the depths of COVID-19 when we didn't have a vaccine and we couldn't see the light at the end of the tunnel. I was in Hawaii and was really afraid that I'd never see my mother. So I wanted to do a tribute to her.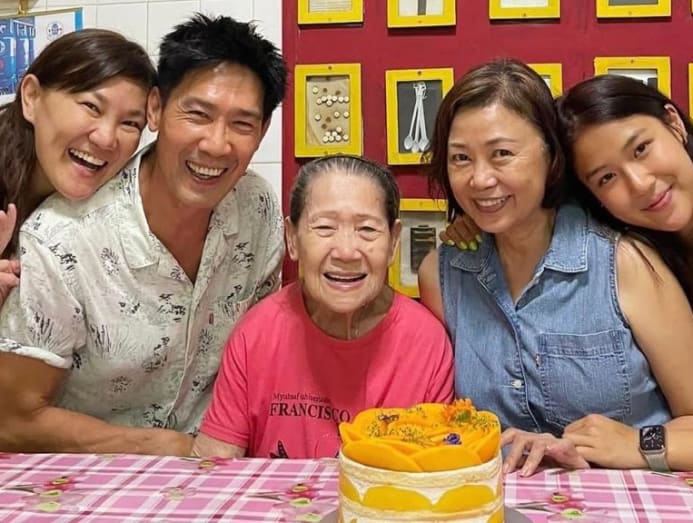 During that time, there was news in the press that there was going to be a she-cessation – women were losing their jobs. They were also hardest hit by COVID-19 because they had to take on the role of the mother and caregiver. Our nurses are also traditionally women. All these roles were really intensified.
This was also during the overturning of the Roe v Wade abortion ruling (that legalised abortions in the United States). All of a sudden, half of American women no longer had agency over their own bodies and could no longer choose to have an abortion. So I felt I was tapping into the zeitgeist of the moment with this book.
TELL US ABOUT THE MOTHERS WHOSE STORIES YOU RETOLD.
I decided to place it in the Singapore context – single mums, teenage mums, terminally ill mums, an incarcerated mum ... I wanted to give a platform to these mothers based in Singapore because nobody has ever asked them their story.
For example, for Salimah Binte Sukar, the incarcerated mum, nobody ever saw her as a mother. They saw her as a drug addict, another number, a cautionary tale.
People may have asked her about her drug addiction because they wanted it to be a teaching point. But nobody ever asked her what it is like to be a mother because nobody saw her as a role model.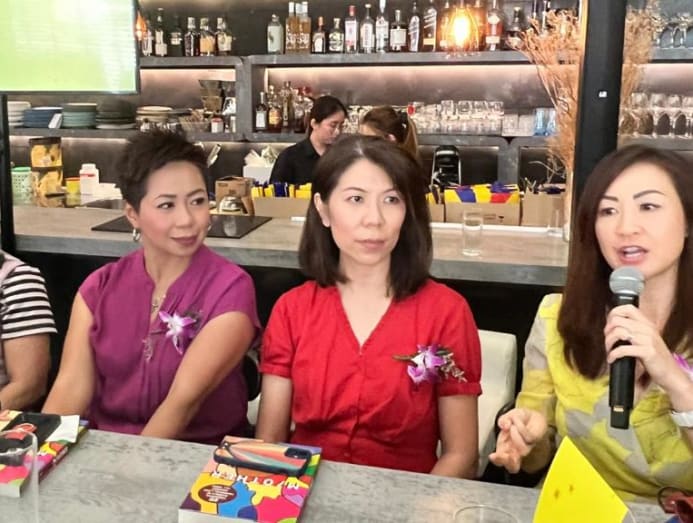 For Ritchelle Mantiquilla, the migrant and 'foster' mother, nobody asked her about being a mother because people saw her as a maid. But imagine being a biological mother to your child and having to leave your child because you need money to be a mother, to other people's children in a foreign country. People will ask, what it is like being a maid in Singapore, instead of what it is like being a mother.
WHY ARE THESE IMPORTANT STORIES TO TELL?
When you hear their stories, you can't help but feel that these m/others are robbed of their dignity simply because they have a very low income or they made a mistake in their lives. Nobody has ever thought to see them wholly as people.
In a very developed society, we are guilty of looking at the rich and famous and thinking: I want to be like them. But don't just look at the CEO walking into the room, look at the domestic helper trailing behind or the Bangladeshi worker who has a family too.
They are not just digits to serve Singapore – here to mend your roads and clean your toilets. These are real people with real histories, real families, real mouths to feed, just like you.
I wanted to give a platform to these mothers based in Singapore because nobody has ever asked them their story.
We should always be pushing the boundaries of definitions and never be content with one definition because our world today is so different. A lot of the terms and roles that we ascribed have shifted and changed.
Be compassionate, be open to an alternative point of view, have dialogues and if you are in a position of power to influence change, do that.
WHICH IS THE MOST PERSONAL STORY IN THE BOOK TO YOU?
One of my favourite stories is that of the late Jocelyn Teo. She had stage four cancer and wanted to use this platform to talk about postnatal depression.
Nobody has an easy time with cancer, but she said she had a harder time with postnatal depression than with cancer. She felt so alone when she had postnatal depression. People tell you to snap out of it.
When you hear their stories, you can't help but feel that these m/others are robbed of their dignity simply because they have a very low-income or they made a mistake in their lives.
There is something so life-changing when you're talking to someone who is dying and they share their last moments with you. She said: "I trust you with my story and I want you to tell my daughters that I love them."
She even texted me to say: "I'm not going to see you again. My time is up." It will be etched in my memory forever.
TELL US ABOUT A CONVERSATION THAT REALLY INSPIRED YOU.
That would be when I met Ivy Yong and her daughter Vivian Goh. Vivian has Type 2 spinal muscular atrophy (which causes her muscles to waste away as the nerves controlling them do not work properly). She has never worked a single day in her life, lives in an adult cot and has to be fed through tubes.
Her 67-year-old single mother takes care of her every single day, and they rely on government subsidies and charities.
I remember when I introduced them to some reporters, the reporters asked Ivy if it was tough. She said: "What do you mean? Okay, leh. We're very normal. We're very ordinary." And all this while she was filling the milk tubes and fussing over the daughter who was lying in the cot. We were all bawling our eyes out.
WHAT CHANGE ARE YOU HOPING TO SEE THROUGH YOUR BOOK?
I wrote this book not just to tell the stories of the under-represented. I also wrote it for regular men and women. In a society that is constantly sold the next luxury bag and car, it is important to think of marginalised communities because it forces one to give pause, be less selfish, and be thankful for the little things in our lives.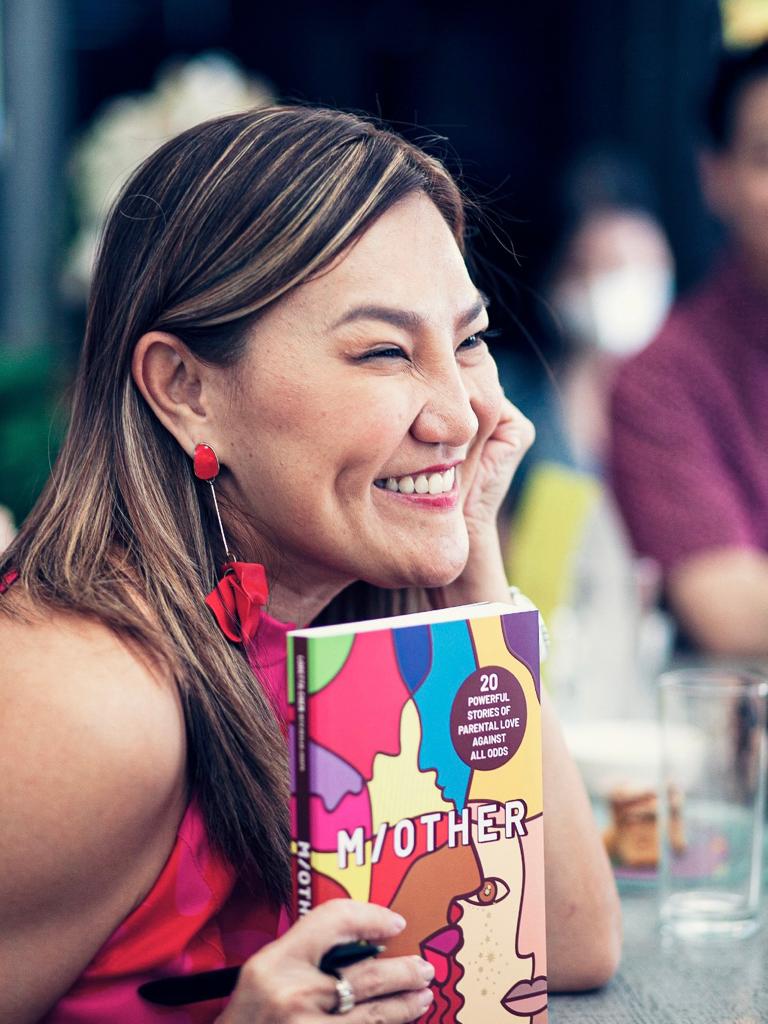 WHAT IS YOUR MESSAGE TO READERS?
What keeps many people up at night is their livelihoods, their pay cheques, their families. Will I still have my job tomorrow now? Is the price of rice going to be very expensive?
Altruism and being able to think for the community sometimes only come when your day-to-day needs are slightly taken care of. Which is why, if you can spend S$30 buying a book, it means, chances are, you have the ability to think slightly beyond yourself. And if you can, push that further.
The key is to first even recognise that some of the things that we take for granted are privileges. When you have that lens turned on, that sense of appreciation can turn into a very powerful momentum and energy to do good. We really need to have more of those conversations and appreciation movements so that we can be the best of us.
M/OTHER retails at S$30 at all major bookstores, S$26.14 from Amazon.sg and S$27.78 from stbooks.sg. The Kindle e-book costs US$9.99 (S$13.44). 
CNA Women is a section on CNA Lifestyle that seeks to inform, empower and inspire the modern woman. If you have women-related news, issues and ideas to share with us, email CNAWomen [at] mediacorp.com.sg.