Find out how you can support more than 500 women who need mammograms
The #My1stMammo fundraising campaign by 365 Cancer Prevention Society and Icon Cancer Centre aims to help low-income women aged 40 and above get this lifesaving checkup, which they may neglect taking due to family or financial reasons.
Among the routine tests women should do when they turn 40 are mammograms, which are crucial in screening for breast cancer. 
Breast cancer is the number one cancer affecting women in Singapore, with over 2,000 women diagnosed each year – and approximately 280 die from the disease, according to the Singapore Cancer Registry Annual Report 2018.
While breast cancer is highly treatable when detected early, women from low-income families may not have easy access to mammograms, resulting in late diagnosis and poor outcomes, said 365 Cancer Prevention Society and Icon Cancer Centre in a recent joint press release.
In a phone interview, Andrew Soh, the head of Fundraising, Marketing and Volunteer Management at 365 Cancer Prevention Society (365CPS), a non-profit organisation providing social support, told CNA Women that these women may not be aware of the need for breast cancer screening, and may also worry about the added financial cost of going for a mammogram.
"The cost of a mammogram may mean a whole week of living expenses that are meant for food and other essentials. And if there are abnormalities in the result, seeing a doctor would cost at least another S$50 to S$60," said Soh. 
Currently, only Singapore women aged 50 and above qualify for subsidised mammograms, which are available at selected centres under the Health Promotion Board's Screen for Life programme. It costs from S$50 (Singaporeans) to S$75 (Permanent Residents), but excludes the cost of pre- and post-consultations.
National screening guidelines recommend that a woman get her first mammogram once she turns 40, and one of the few subsidies available for women aged 40 to 49 is funding assistance provided by the Singapore Cancer Society, available in April, May, October and November every year. If you are eligible, you can enjoy S$25 off the usual cost.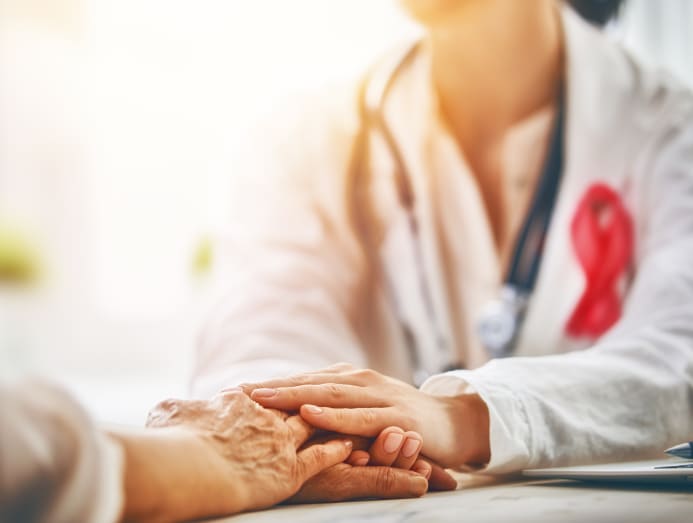 "We know early detection saves lives. By providing greater access to screening for women who often cannot normally afford this vital care due to other financial priorities, we hope to contribute to improving health disparities while minimising cancer treatment and ultimately saving lives," said Serena Wee, the Chief Executive Officer of Icon Cancer Centre Singapore, an end-to-end cancer care provider that includes screening, diagnosis, treatment and beyond.
HOW YOU CAN HELP THESE WOMEN
The campaign, called #My1stMammo, is seeking to raise S$80,000 to fund the cost of the mammograms for the women who need it. But first, they would need to register their interest; the breast cancer screenings will take place from October to December.
"We hope to garner at least 500 beneficiaries from 365CPS and community partners to come forward to receive their first mammogram via this campaign," said Soh. 
Until Oct 30, the public can donate any amount from S$10 to sponsor the mammograms. The organisers are hoping to raise the full amount before that date.  
The beneficiaries will have access to a free mammogram, complete with pre- and post-consultation with a general practitioner, at any of seven SATA clinics islandwide. 
Any excess in the total amount will support other cancer prevention initiatives by 365CPS.
To make a donation to the #My1stMammo campaign, click here. 
CNA Women is a new section on CNA Lifestyle that seeks to inform, empower and inspire the modern woman. If you have women-related news, issues and ideas to share with us, email CNAWomen [at] mediacorp.com.sg.