After conquering Hollywood, Singaporean rapper Masia One now speaks up against sexual abuse
When she first entered the music scene, she was an Asian woman in a Western country. Against the odds, Masia One made a name for herself in Hollywood. Now she wants to bring difficult conversations to the fore.
Masia One is one of Canada's first Asian female rappers. She's worked with Dr Dre and Pharrell, and had her vocals featured on the theme song of Fast & Furious 8. She's performed in more than 25 countries. 
But in Singapore, where she was born and where she first discovered hip-hop, she remains largely under-the-radar.
Masia, whose real name is Maysian Lim, was still in primary school when she wandered around a market in Bedok, wondering what to buy with the Chinese New Year hong bao money in her pocket. 
She found a shop selling cassette tapes and for some reason decided on an album by popular – and at the time, controversial – US rap group Public Enemy.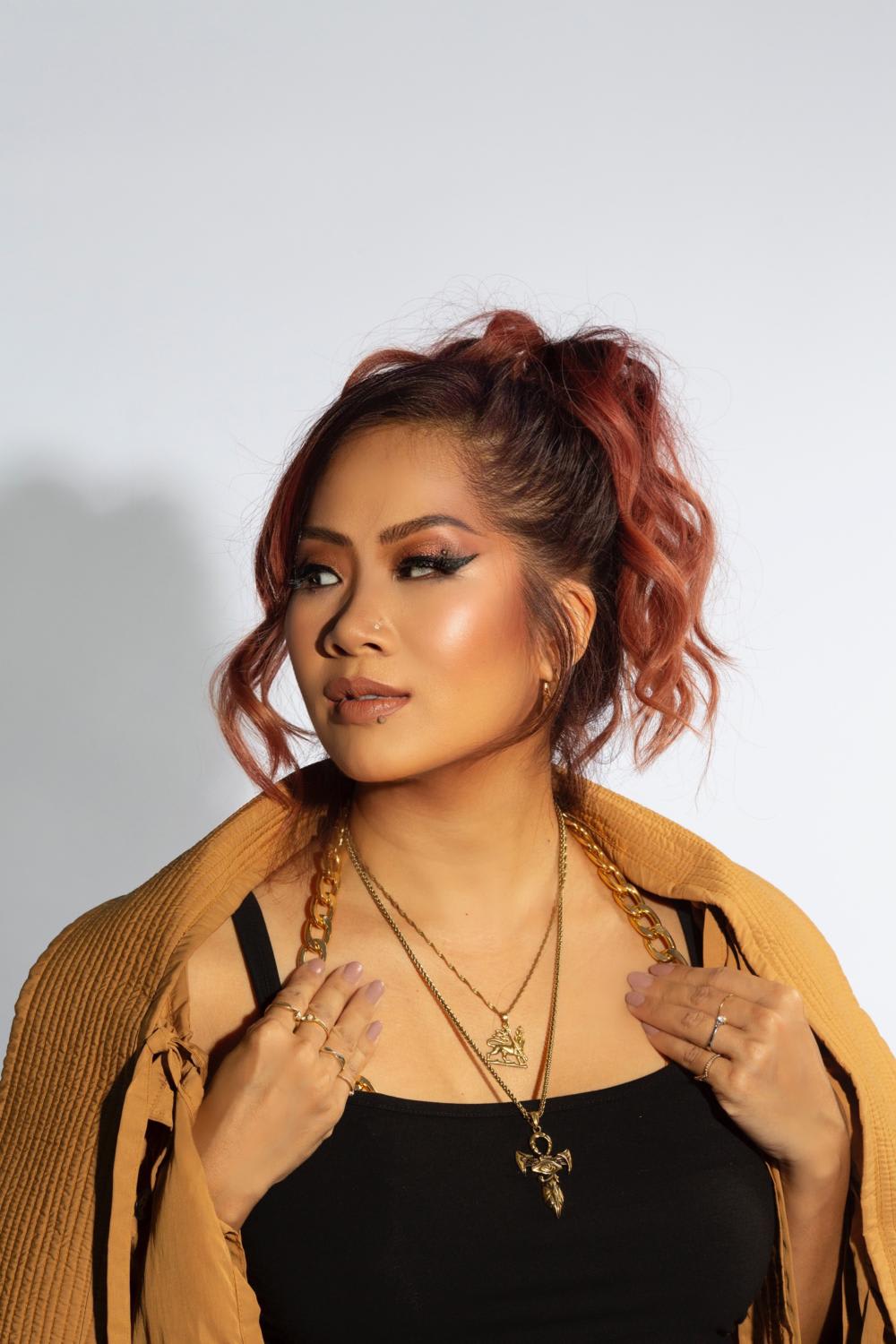 "When I put the tape in, I didn't understand the political messages but I remember thinking, 'Wow, I've never heard anything like this before'. 
"Whatever he was saying sounded very important, very urgent and the beat was amazing. I kept playing the tape over and over again. My cousins were all listening to J-pop and Taiwanese pop, and there I was like 'don't believe the hype!'," she told CNA Women during our Zoom interview. 
When she was eight, Masia's father got a job opportunity in Canada and moved the family there. 
While migrating to another country as a child was admittedly "easier for a kid", "it was definitely very different", said the 39-year-old.
At the time, her family was the only Asian one in the neighbourhood. 
"No one could pronounce my real name (mei-sian)," she said. "And we were seen as the immigrant family, we were the minorities. I definitely experienced a lot of prejudice and racism.
"But there's a flipside – when you feel alienated you can either crawl into your shell or you start becoming creative because all you have is your imagination. As a kid, I would make up languages and songs in my head, make up my own universe. 
"I think that was what inspired me to always be creating."
HOLLYWOOD SUCCESS
It was a female breakdancer that inspired Masia's stage name.
"At the time there was a breakdancer named Asia One. She was the first time I saw that women were allowed to do this hip hop thing, to dance like that. People started making fun of me – they said 'if you like Asia One so much maybe you should be Masia One'. 
"And I thought, 'Maybe I will!'" 
She started drawing graffiti and wrote "Masia One" whenever she did. But it was only after graduating from the University of Toronto that she finally assumed the persona of Masia One, the rapper. 
"I was either going to be an architect or a rapper. I thought about it and ... there were already a lot of female Asian architects so perhaps I'd be a rapper and fill that gap and be that representation.
"You can imagine the conversation I had with my Singaporean parents. I told them, 'Here is my architecture degree, I'm going to go be a rapper now'," she said. 
Her very first show earned her a spot on Much, formerly MuchMusic and known at the time as Canada's MTV. The music video for her song Split Second Time was voted one of the top five alongside Beastie Boys and Jay-Z, prompting prominent music labels to ask about her work and origin story.
Soon, Masia was working with some of the biggest names in the industry, including Grammy-winning producer Che Vicious, Wu-tang Clan's frontman The RZA, Pharrell and Dr Dre. 
"When I was sitting at Aftermath Studios, looking at Dr Dre and Che Pope, who produced The Miseducation Of Lauryn Hill, and then recording with RZA and having a song with Pharrell, I would think to myself how I was a kid who discovered hip hop at Bedok market and now I was sitting with my heroes," she said.
Masia credited her success to a daily songwriting practice, going with the flow and the ancient Chinese philosophy of I-Ching, which taught her the value of patience. 
Applying these was what got Warriors Tongue, a song she wrote during an audition for Che Vicious' record label, featured on the Fast And Furious 8 soundtrack.
"I was so proud of it ... but when we took it to the labels, they were like 'nah, this is terrible'. So the song sat on the shelf – no one believed in it," she said.
But Masia did, and for eight years she put the song out to be remixed. 
"I think there are like 16 official remixes for that song and each of them got placed in Netflix shows and TV shows, and one finally became a trailer song for Fast And Furious 8."
"NO ONE KNEW WHO I WAS"
Masia returned to Singapore in 2014, excited to contribute to what she felt was a burgeoning music scene. It was the "biggest shock" to her that not only did no one know who she was, no one understood her.
"There I was thinking I was this Singapore girl that did all these things and sat with famous people … coming back to Singapore where the scene was growing, the music industry was growing… 
"And when I came back it was actually very difficult because no one knew who I was. They were kind of almost suspicious of me, like 'if you're big somewhere how come I've never heard of you?'" she said.
She added: "I had a New York way of doing business. There, you'll have someone calling you and saying 'Yo, you want this shit? If you don't then we're gone.' It's very harsh and very in-your-face.
"But in Southeast Asia, there are all these manners. You have to go to luncheons and dinners before you can make connections happen. No one knew my name or my brand or what I believed myself capable to do," she said. 
At the time of her return, Masia was dabbling in reggae as well, and struggled to get people interested in the genre. 
"One of the things I observed was that people here are more risk-averse. Like if you ask an aunty if they want to go to a reggae jam, they'd probably say, 'I don't know this reggae, what is this?'. But if you say, 'Hey aunty, you want to try this Jamaican chicken? Pedas, it's nice', she's more likely to try it.
"The barriers to entry for culture are higher than barriers to entry for food. From that, I got the idea to sell my music through food, and started developing my jerk sauce, the Suka Suka sauce – it helped open the people up to music of subculture artistes outside of Southeast Asia," Masia shared.
"This is all part of going with the flow … you see what works and then you really make the push. I'm not going to fight the culture – it's been here longer than me."
SPEAKING UP ON SEXUAL ABUSE
Masia lives in Kuala Lumpur now, having moved during the COVID-19 pandemic when her fiance was offered a job there. 
"Kuala Lumpur has always reminded me of early-days Toronto ... I thought, 'Let's see what happens and explore the scene here'. It's been very difficult to do that with all the lockdowns but I'm grateful because KL is an incredible treasure trove of talent that's untapped in Southeast Asia," she said. 
At this stage of her life, the focus of Masia's work has shifted, from breaking Asian stereotypes to empowering women, particularly in the realm of sexual abuse. 
She told us about a tour a few years ago that went awry after a headlining artiste allegedly sexually assaulted a member of her team.
Masia pulled herself off the tour and took her friend home, "back to where she could feel more secure".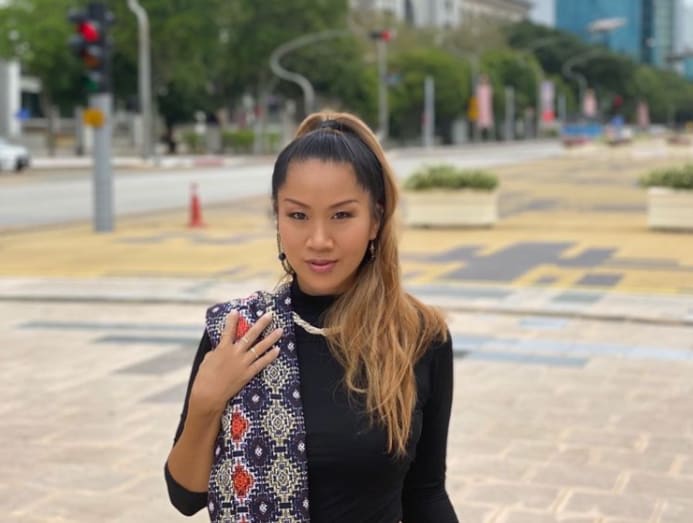 The backlash from the creative community after her pull-out was eye-opening, but what stunned her the most was just how many people told her to "sweep it under the carpet".  
"I thought, 'No, something terrible has happened here and if we don't feel comfortable enough as a community to call it out then these things are just going to keep happening.
"These people are thinking: 'I can control the narrative because you have no voice. I can make you famous, I can let people hear your music, so I'm going to put you in a compromising situation or harass you in a way you don't feel comfortable with. Don't you love music? Don't have dreams? Don't you want to do whatever it takes?'"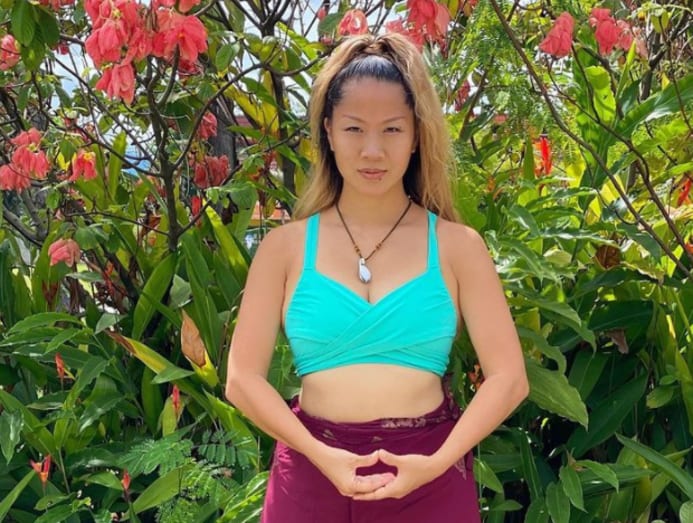 Masia said she did some research about the nature of sexual abuse in the music industry in the region, including speaking to women who had similar stories to share.
"They're part of labels we know, very prominent labels here in Southeast Asia and they experienced sexual abuse as well," she said.
The incident also forced her to do some "soul-searching".  
"I have definitely been in many situations where there was sexual harassment, where there was strange behaviour, and I reflected on those times. If I maybe had had a slightly different personality, something could've happened to me," she said. 
So, instead of staying silent, Masia did the complete opposite. 
"When people told me to protect my reputation and keep quiet, my response was: 'Have you met me? I'm Masia One. If I'm going to protect my reputation, then I'm going to say something about it because I'm an emcee and hip hop came from a place that spoke out against injustice.'"  
In December last year, Masia and fellow artiste Elaine Lim, also known as General Ling, created the song Not All That Glitters Is Gold, which is about how the industry is "not always about shine, and lights … a lot happens behind the scenes". 
Predictably, the song didn't receive much support, she said. 
These people are thinking: 'I can control the narrative because you have no voice. I can make you famous ... so I'm going to put you in a compromising situation or harass you.'
"Because I had been told to be quiet about it, my usual collaborators or media champions weren't that keen on putting out the story. They said 'Aiyah, Masia, these things are not so nice to talk about'. Yes, it's not nice to talk about but we need to talk about these things," said Masia. 
To promote the song, the musicians went down another route, partnering with advocacy groups and conducting Rooms on the audio app Clubhouse – which was booming at the time – where creatives could share their stories. 
These conversations led to a remix of the song featuring 11 women from around the world singing their story in multiple languages. 
"It was very powerful to see other creatives being willing to voice out about these things. At first, the only artistes that wanted to join in on the collaboration were North Americans. Then I showed this to some Asian creatives and they were like, 'Yeah I should say something'."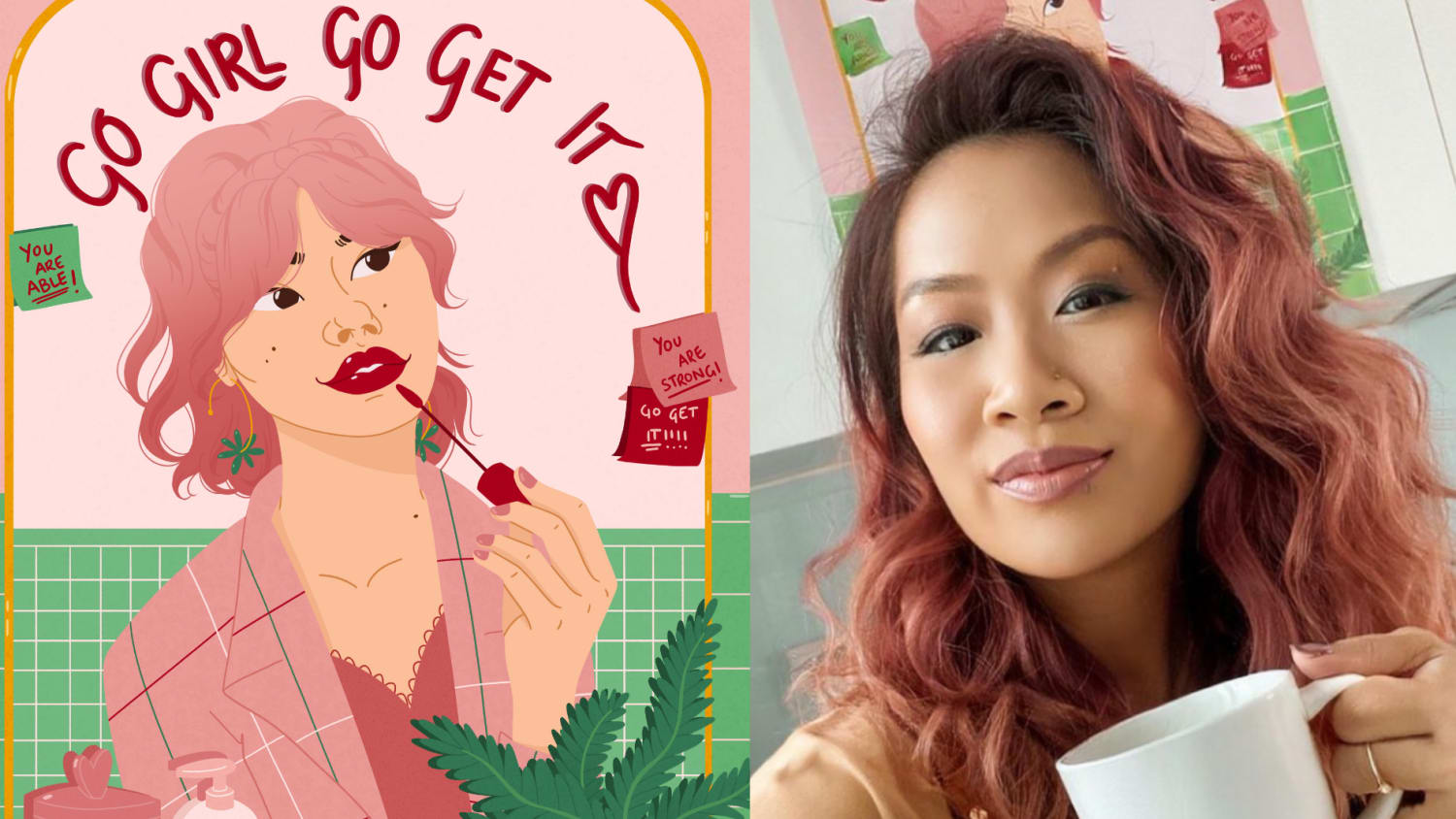 After suffering several "knockdowns" in life, including a cancer scare that turned out to be fibroids, Masia said she has also learned to slow down – a concept she now preaches to women in her art. 
"The younger version of me would look at self-help like it was all hippie nonsense and soft," she said, adding that she now understood "it goes deeper than an inspirational meme".
"Where my mantra used to be 'hustle is my art', now I call myself 'the holistic hustler'."
This month, Masia released Go Girl Go Get It, a single she describes as a "hip hop affirmation". 
"I used to think affirmations were cheesy – who's going to talk to themselves and say those things? But (during the fibroid experience), I thought, 'I don't care – I'm writing these affirmations, I'm putting them on my bathroom mirror and I'm saying them every morning'.
"I told myself that this happened to my health because I had not been very balanced. And so I accepted all these things (self-help). In fact, I did them extra," said Masia. 
Moving forward, Masia hopes that more people will embrace advocacy in their work. 
"Find the people that do resonate with you. Sometimes, it's not the person next door but someone across the world. Find that and grow that tribe until you have a voice around it."
CNA Women is a section on CNA Lifestyle that seeks to inform, empower and inspire the modern woman. If you have women-related news, issues and ideas to share with us, email CNAWomen [at] mediacorp.com.sg.