New clinical guidelines in Singapore target maternal depression, a growing public health concern
The area of maternal mental health from preconception through to postnatal has been overlooked and needs to be addressed urgently, experts say.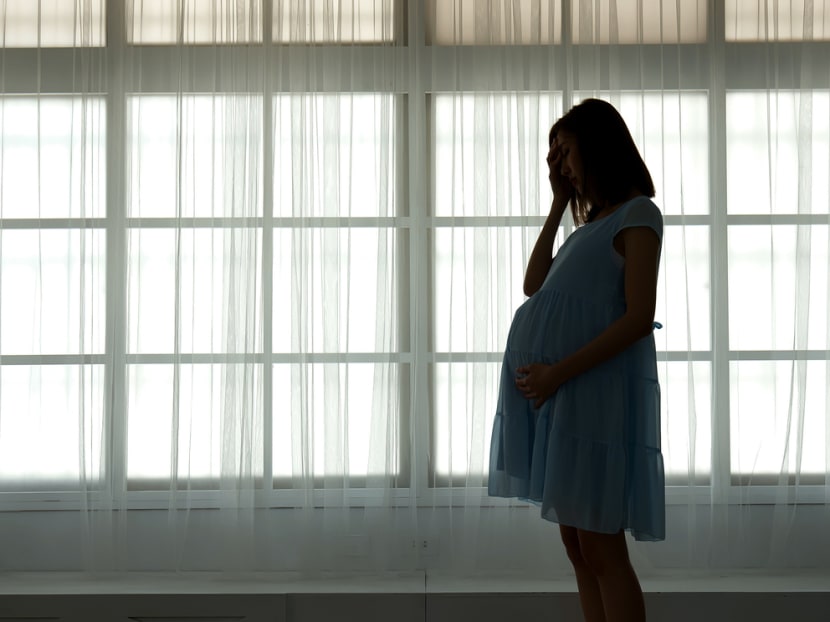 Singapore's healthcare system has responded to the growing public health concern of maternal depression with the launch of its first clinical guidelines on perinatal mental health. 
The guidelines, unveiled by Senior Minister of State for Health, and Communications and Information Dr Janil Puthucheary at a medical conference on Friday (Feb 17), aim to combat the rising incidence of maternal depression in Singapore, exacerbated by the pandemic. 
The main women's hospital here reported a 47 per cent increase in patients who screened positive for postnatal depression between April 2021 and March 2022, compared to the same period the previous year. 
The spike, which occurred during the pandemic, mirrors patterns seen in other countries, said the KK Women's and Children's Hospital (KKH). 
Some key recommendations in the new guidelines for perinatal mental health
Before pregnancy
Increasing awareness and availability of advice on preconception mental health
Optimising preconception mental health with a holistic approach, with lifestyle changes and medication use
During pregnancy
Early screening and assessment
Optimising care, treatment and support for women with antenatal depression
After giving birth
Early screening and assessment
Optimising care, treatment and support for women with postnatal depression
Perinatal
Increasing accessibility to mental health support for women who have experienced severe medical trauma, and those with mental health needs during their pregnancy
Tailoring mental healthcare needs for adolescents and women with special needs
Promoting higher caregiver quality for perinatal and infant mental health needs
The rise is a major concern for both mother and child, and experts have warned of the adverse consequences of untreated depression during pregnancy and after childbirth. 
"Mothers who are mentally vulnerable are unable to function normally, or bond with their infants, and in severe cases, may be at risk of suicide. 
"For the child, maternal depression can impact his or her brain development, and may affect his or her temperament, behaviour and readiness for school," said Associate Professor Helen Chen, who heads KKH's Department of Psychological Medicine and chairs the workgroup for the guidelines.
"There is an urgent need to address the situation, as Singapore moves into an endemic phase," she said. To prevent the negative effects of maternal depression, the following approaches are key: Early screening, and prompt attention for anxiety and depression, preferably even before a woman is pregnant. 
The guidelines are part of a series designed by the main programme of the SingHealth Duke-NUS Maternal and Child Health Research Institute (MCHRI), which works to transform national health in Singapore. 
According to the lead principal investigator, the programme has been addressing the "burgeoning metabolic challenge in the maternal and child health landscape" since 2017.
The Singapore Perinatal Mental Health Guidelines looks at a different area – perinatal mental health from preconception through to postnatal – which "has been overlooked", said Professor Tan Kok Hian, who heads the Perinatal Audit and Epidemiology Unit at KKH. 
The Guidelines will be made available to healthcare professionals through the College of Obstetricians & Gynaecologists Singapore.
Listen: Caring for yourself post-pregnancy
Where to get help:
Samaritans of Singapore Hotline: 1767
Institute of Mental Health's Helpline: 6389 2222
Singapore Association for Mental Health Helpline: 1800 283 7019
You can also find a list of international helplines here. If someone you know is at immediate risk, call 24-hour emergency medical services.
CNA Women is a section on CNA Lifestyle that seeks to inform, empower and inspire the modern woman. If you have women-related news, issues and ideas to share with us, email CNAWomen [at] mediacorp.com.sg.