Mediacorp Oli 968 puts the spotlight on inspiring women in the Indian community in Singapore
From a female ex-offender to a woman living with polycystic ovarian syndrome, the Tamil language radio station's SingaPenne programme highlights their inspiring stories and lives.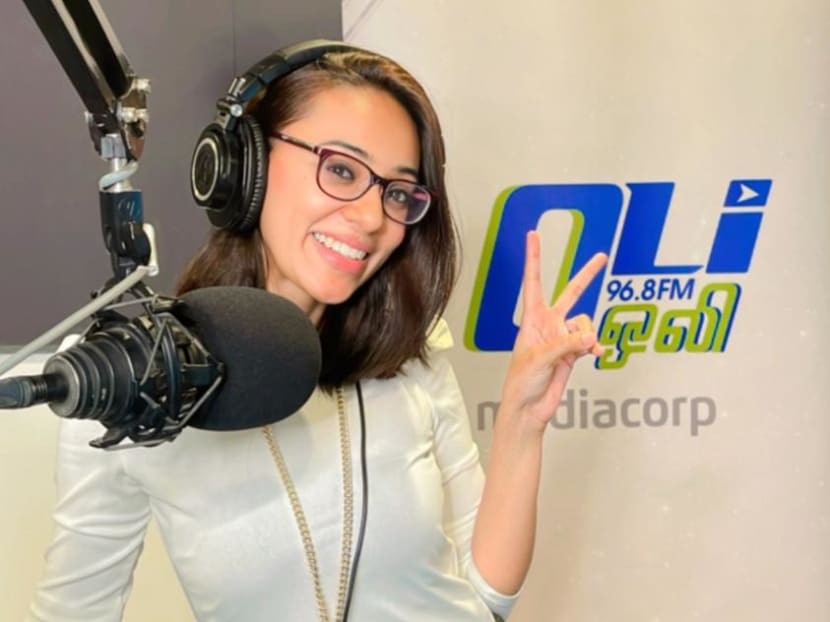 Tamil radio station Oli 968FM has launched the second season of its weekly women-focused programme, SingaPenne (which means lioness in English).  
Hosted by DJ Haleema Asman, it highlights the challenges that women in Singapore face and how they have triumphed over adversity. Highlights from the second season include a survivor of domestic violence and an ex-offender.
Haleema also looks at the challenges of women suffering from polycystic ovary syndrome (PCOS) through the eyes of Stacy Tanya Shamini, a 27-year-old patient. PCOS is a condition that affects one in 10 Singapore women, in which sufferers experience irregular menstrual cycles, infertility and weight gain.
Shamini told CNA Women that she was diagnosed after "countless tests, scans and blood tests", and "tens of thousands of dollars". 
"Often the (period) flow is uncontrollable and many women, including myself, are too familiar with the feeling of being on all fours, with excruciating pain, having to clean up after ourselves," said Shamini.
"It can happen to you or a woman you love. Most women don't even know that they have it because it is difficult to diagnose," she added. 
Another inspiring story came from 40-year-old Sarasvathy, who went to jail for drug abuse and trafficking. She was released in 2017 and is now pursuing a law degree while working as a part-time tutor.
"From a life fuelled with drugs, Sarasvathy found her saving grace in education and turned her life around," Haleema told CNA Women. 
In fact, many ex-offenders find themselves "stepping into a second prison" after their release, she added, referring to the discrimination they face in society. 
"I love how these women courageously share their vulnerability on a national radio broadcast and give hope to listeners going through a similar journey or in need of some motivation in their lives," said Haleema. 
SingaPenne airs on radio and a live streaming studio known as StreamYard, every Monday, 11am to 12pm. It will be available on Oli 968's social media platforms after that.
CNA Women is a section on CNA Lifestyle that seeks to inform, empower and inspire the modern woman. If you have women-related news, issues and ideas to share with us, email CNAWomen [at] mediacorp.com.sg.