What does modern day female empowerment really mean in Singapore?
Even in a modern society like Singapore, do women really enjoy enough freedom of choice, access to equal opportunities and the right to self-determination?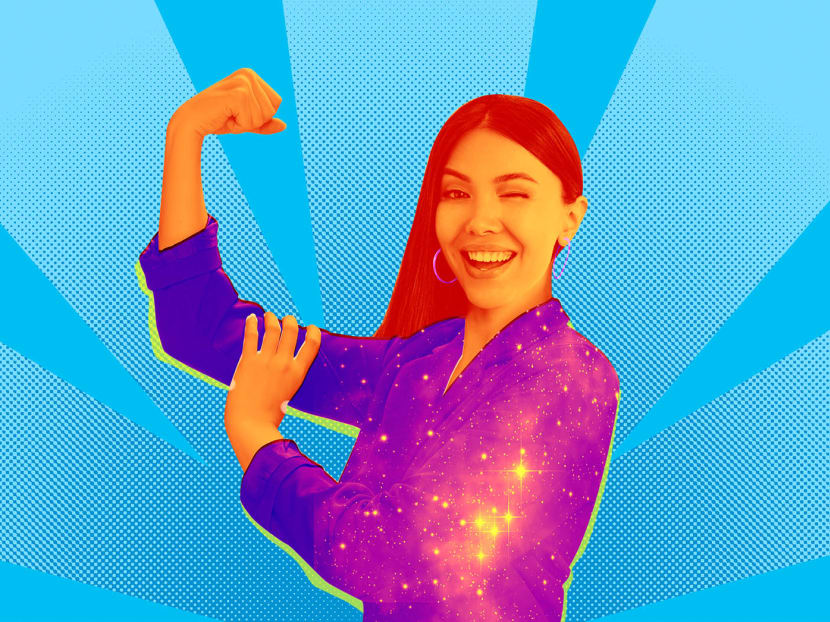 Earlier this year, Minister for Social and Family Development Masagos Zulkifli declared 2021 as the Year of Celebrating SG Women, saying: "We will celebrate our women's multi-faceted roles across society, and we will also celebrate the men who help to debunk stereotypes, change mindsets and play an active role in supporting and uplifting women".
The Singapore government is also in the midst of conducting a review of issues affecting women, and will release a White Paper in the second half of 2021 containing recommendations for the continued progress of women in Singapore.
This all sounds very well and good, but seems to hint that despite living in such a modern, wired city, we're still very much a traditional, patriarchal society that needs to make concerted efforts to work towards gender equality and female empowerment.
DEFINING FEMALE EMPOWERMENT
So what does female empowerment mean anyway?
According to the European Institute for Gender Equality, it's "the process by which women gain power and control over their own lives and acquire the ability to make strategic choices".
Its five components include: "Women's sense of self-worth; their right to have and to determine choices; their right to have access to opportunities and resources; their right to have power to control their own lives, both within and outside the home; and their ability to influence the direction of social change to create a more just social and economic order, nationally and internationally."
"In this context," it continues, "education, training, awareness raising, building self-confidence, expansion of choices, increased access to and control over resources, and actions to transform the structures and institutions that reinforce and perpetuate gender discrimination and inequality are important tools for empowering women and girls to claim their rights."
The sad reality is that even in Singapore, which offers equal access to education, and which sees a high rate of female participation in the labour force, many women here may not enjoy that much freedom and equality.
There are still glass ceilings, a gender wage gap, old boys' clubs, expectations to conform to traditional gender roles, a lack of representation at the C-suite level and so on, at play.
A 2019 Credit Suisse report found that women occupy only 15 per cent of CEO positions in Singapore (admittedly, in the grand scheme of things, it's the highest in the region).
The World Economic Forum (WEF) ranked Singapore at 54th place on its 2020 Global Gender Gap Index, trailing behind other emerging ASEAN states like Laos (43rd) and the Philippines (16th).
Recruitment firm Randstad also cited a Ministry of Manpower report in January 2020 underscoring the gender pay gap in Singapore, with unadjusted pay gap at 16.3 per cent in 2018, and the adjusted pay gap at 6 per cent.
SHAPED BY A PATRIARCHAL SOCIETY
And, how can a woman be really sure that the choices she makes are really her own, when her perceptions and attitudes are largely shaped by growing up within a patriarchal society?
For example, if a woman chooses to undergo a nose job or breast implants, and pays for the procedures with her own hard-earned money, is that really done from a position of free will and self-determination, or is it an attempt, conscious or not, to conform to societally-determined standards of "what women should look like"?
All those would-be influencers trying to attract as many followers as possible for their public social media accounts by posting sexy or revealing pictures of themselves. Are they savvy young entrepreneurs, or have they gotten ensnared in a system that demands they all look, dress and pose a certain way to capture and hold the male gaze?
How much choice does a working mum actually have, when her kids are raised by hired help (which, by the way, transfers the work to a woman who's paid a whole lot less), her husband needs her to work because they need the additional income to get by, and she still has to perform a second shift of emotional labour by taking leave to, say, attend PTA meetings or take the kids to the doctor, or when the responsibility of chores such as buying presents for relatives' birthdays and sussing out the perfect tuition/piano teacher falls on her?
If she doesn't have a live-in maid, she also performs the third shift – cooking and household chores – as well. Global estimates show that women assume responsibility for around three-quarters of all unpaid domestic and community labour.
How easy is it for single mums to exercise their reproductive rights here, when they wish to have kids without getting married, or for divorced mums to survive, when public housing policies tend to favour an intact family unit, and private housing is so expensive?
There's also the issue of foreign spouses having to rely on their local husbands to renew their dependents' passes. When the marriage turns sour, the foreign spouses usually have no choice but to leave the country, and their children, behind.
That pervy forums such as Sammyboy and SG Nasi Lemak have been around for so long, and police cases involving Peeping Toms, male underwear thieves, upskirt video takers, are so common, really says something about the objectification of, and disrespect, of women.
Indeed, the oft-used mitigation plea for sex-related crimes committed by male university students, that they have stellar academic qualifications or potential, can lead someone to think that it's more important for a man not to have his life ruined, than to be taken to task for acts of physical/sexual violence towards women. 
Thankfully, Minister of Law K Shanmugam has since stated that "there can in general be no excuses for these offences", and increased the maximum jail terms as well.
THE CHALLENGES AHEAD
According to UN.org, "many challenges remain" in the push for gender equality and women's rights. "Discriminatory laws and social norms remain pervasive, women continue to be underrepresented at all levels of political leadership, and 1 in 5 women and girls between the ages of 15 and 49 report experiencing physical or sexual violence by an intimate partner within a 12-month period."
"The effects of the COVID-19 pandemic could reverse the limited progress that has been made on gender equality and women's rights.  The coronavirus outbreak exacerbates existing inequalities for women and girls across every sphere – from health and the economy, to security and social protection.
"Women play a disproportionate role in responding to the virus, including as frontline healthcare workers and carers at home. Women's unpaid care work has increased significantly as a result of school closures and the increased needs of older people. Women are also harder hit by the economic impacts of COVID-19, as they disproportionately work in insecure labour markets. Nearly 60 per cent of women work in the informal economy, which puts them at greater risk of falling into poverty. 
"The pandemic has also led to a steep increase in violence against women and girls. With lockdown measures in place, many women are trapped at home with their abusers, struggling to access services that are suffering from cuts and restrictions."
Indeed, incidences of family violence here have increased by 22 per cent since the circuit breaker, such that more government resources are being dedicated to tackling the issue.
Recently in February, two women were stabbed to death in Singapore by men they knew (one of them, a husband), within days of each other. And just days ago, on May 6, a man was charged with causing grievous hurt to his teenaged sister by hitting her with a wooden pole. She died.
In the end, while celebrating women is all well and good, we ultimately need to take it a step further. 
Judging from the sex crimes, domestic violence, gender wage gap and inequity in the division of household labour we're still seeing so much of, there's still a long way to go. 
We should, collectively as a society, make sure we're raising current and future generations of boys and girls, who will grow up to respect, protect and support women in tackling that longstanding list of issues. And that's something really worth celebrating, isn't it?