My hopes for 2022: Kit Chan, Jasmine Sokko, Linying and other women look ahead
Ahead of Mediacorp's countdown show, Let's Celebrate 2022, the women performers of the annual New Year's Eve production tell CNA Women what they are looking forward to next year.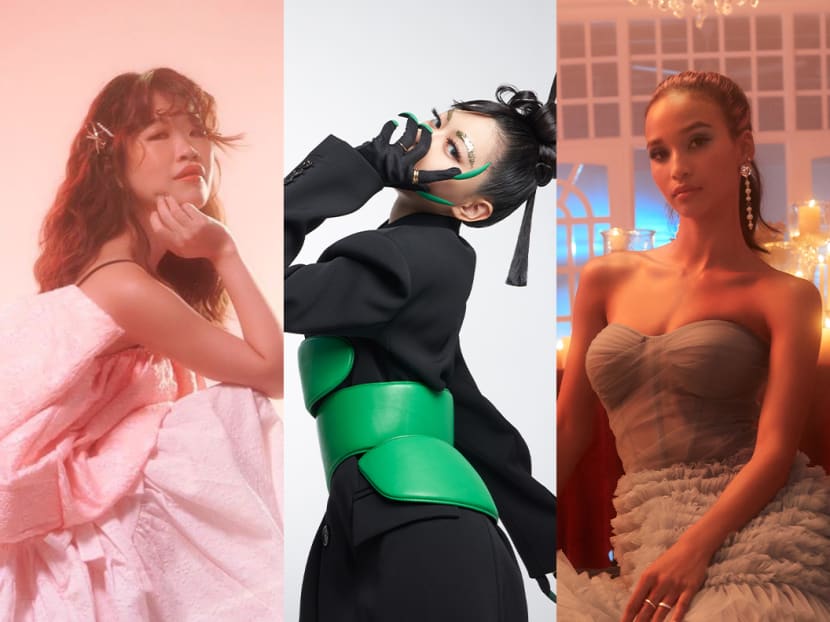 Here we are again, on the precipice of change – staring down the last hours of 2021 and peering into 2022 and all the hopes, goals and adventures that come with it. But before we tumble headlong into the new year, take a few moments to reflect on your hopes for it, just like these wonderful women, who'll all be performing at Mediacorp's countdown show, Let's Celebrate 2022, on Friday night (Dec 31).
LINYING
"I've spent so many New Year's Eves in my recent past either feeling nervous at how quickly time has passed, or being impatient for change, growth and progress.
"This year I feel only gratitude that I've been given more time to make the most of, and my only hope for 2022 is that we recognise how temporal everything is, find the ability to remain present, and adapt to whatever comes our way with grace and courage."
JASMINE SOKKO
"My biggest hope for 2022 is that in the rush of getting back to more in-person interactions and opportunities, we don't forget the lessons of the past two years and take simple things for granted."
KIT CHAN
"My hope for the new year is that we can all live more balanced lives, be kinder to ourselves and other people, and in this way, I believe more good can come about in the world around us."
"In 2022, I hope for everyone to find happiness within themselves, even if it's just a speck. I wish for all to deem themselves worthy of life, and achieve whatever their hearts may desire."
AISYAH AZIZ
"In 2022, I aspire to continue planting seeds of creativity, and being more mindful of self-sabotaging thoughts. Learning to accept what is and letting go of what isn't."
SONIA CHEW
"Let's step into 2022 strong – ready to take on new adventures. If there's one thing 2021 has taught me, it's that in times of adversity, the genuine ones will stick by you, and these are the people we should make time for. Also, prioritise your well-being … It's amazing what a day off with TV and ice cream can do!"
IMAN FANDI
"In the coming new year, I hope to develop myself as an artiste and to release my EP which is currently in the works. I want to also develop my voice and sound to become a better artiste and to hopefully be able to perform at live shows once things safely reopen.
"Aside from that, I wish to spend time with my family and I hope to be able to travel to visit new places and see my family members who are abroad. I can't wait to learn more about myself and to tackle any obstacles that come ahead in the new year."
KHALLY
"I hope our local acts will gain more traction among Singaporeans, and that we'll get more opportunities to perform in front of a live audience."
Watch Let's Celebrate 2022 live on meWATCH, Channel 5 and Mediacorp Entertainment on YouTube on Friday (Dec 31), from 11pm to 12.05am. You can also watch the encore telecast on Channel 5 on Saturday (Jan 1), from 5.50pm to 7pm. The show is also available on demand for free on meWATCH and Mediacorp Entertainment on YouTube from Jan 1. 
CNA Women is a section on CNA Lifestyle that seeks to inform, empower and inspire the modern woman. If you have women-related news, issues and ideas to share with us, email CNAWomen [at] mediacorp.com.sg.