This Singaporean female chef runs a tough kitchen with grace and kindness
Nurul Ain Malek, 29, has her own approach to running the kitchen of Central Asian-themed restaurant The Nomads. Oh, she's also nominated for Female Chef of the Year at this year's World Gourmet Summit.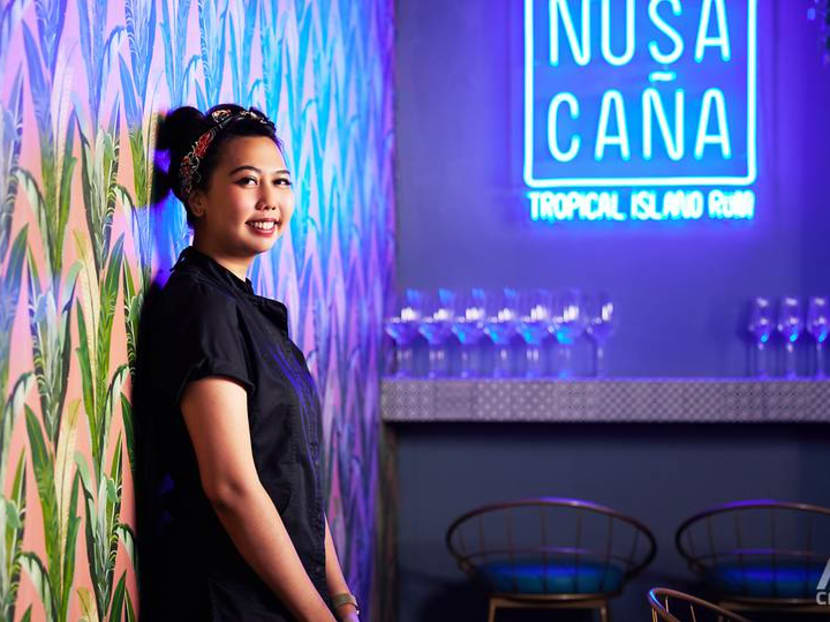 Nurul Ain Malek was just 27 when she became the head chef of modern Central Asian-themed restaurant The Nomads, but she knew exactly what she wanted to do.
In addition to presenting a cuisine that was off the beaten path, she wanted to foster a kitchen culture that was, above all, empowering for everyone.
Although many of her previous job environments were generally nurturing, working in a restaurant is "emotionally, physically and mentally draining… Long hours affect everyone and sometimes bring out their ugly side". 
And, she added, "I felt bad for the times I didn't stand up for those who got bullied."
Now two years into her tenure at The Nomads, she told CNA Lifestyle, "It does get quite competitive in the F&B industry, but I want to provide an opportunity for everyone to succeed, because everyone has their own goals."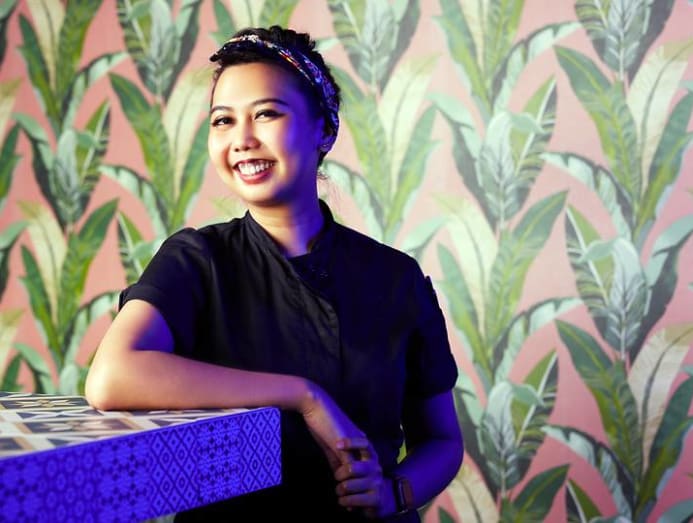 In a profession that remains largely male-dominated, much inspiration has come by way of female chefs.
"Many of my mentors have been men, but a few were women," said Nurul, who is an alumnus of Bacchanalia, Jaan and Burnt Ends.
She said, "I saw that women have a different approach." Simply put, "It's grace."
For instance, during her time at Burnt Ends, chefs Deborah Yeo and Yvette Lin were "stern" and "quite fierce", but always acted "with compassion and kindness… They were strict, but they listened. They didn't just react".
That "made me want to be a better chef," Nurul said, and "I realised that was something I wanted to impart if I were ever (to lead) a kitchen".
NOMADIC JOURNEY 
The opportunity came sooner than expected. Nurul, who is nominated for Chef of the Year (Female) at this year's World Gourmet Summit, recalled that she had coincidentally been dreaming of travelling to Kazakhstan and Uzbekistan and "drinking tea in the mountains" when she was offered her first head chef position at the opening of The Nomads in 2019.
The restaurant, founded by Kazakh native Olzhas Zhiyenkulov and Singaporean restaurateur Shawn Kishore, serves up contemporary Silk Road-inspired omakase menus that run between 17 and 22 courses, including Nomads Nan, a flatbread served with foie gras butter and seaweed butter; braised beef tongue with burnt mustard cream, spiced beef jus and almonds; and Hunter's Plov, a dish of Carnaroli risotto, dry-aged A4 wagyu, pickled heirloom carrots, tea quail eggs and brandied raisins.
Having never travelled to Central Asia, Nurul knew she had a lot of reading and research to do, but although the task was daunting, she didn't back down from the challenge.
"Many of my mentors have their own restaurants and their own followings. To stand out among the titans, you either have to be a titan yourself, or you have to be different," she said. "And I thought this would be a good platform to do something different and break the rules." 
She's currently working on a new menu that will be rolled out in July, and some of the new creations she's excited about include a dumpling dish, as well as an egg custard accompanied by an intensely flavoured prawn bisque.
She's also conscious every day that she isn't just here to serve guests, but also to light the path for others in the kitchen, just as her mentors helped her along.
FAILURE AND SUCCESS
Much of her approach to life comes from her parents, who always supported her and encouraged her independence, as well as her love for food, said Nurul, who has a sister who's an illustrator and a brother who's studying architecture.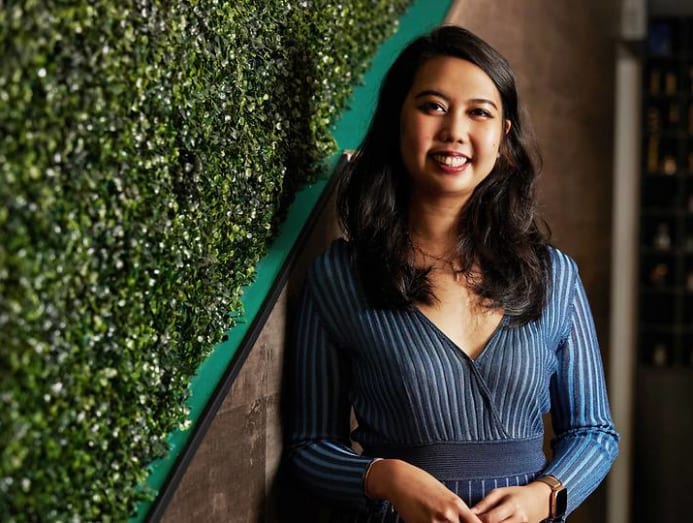 When she was six, her mother left her to eat a homemade meal of fish head curry by herself. She was surprised and impressed when she returned to find that her daughter had expertly picked all the bones clean.
On Sundays, her parents gave her free rein to cook brunch, and she served them French toast and pancakes.
Her first setback in life came when she failed her O-Level Maths, around the same time her parents got divorced. (Her mother and father remain good friends).  
Failure made her realise that "the one who's responsible for my life is actually me".
Her parents encouraged her to retake the exams, and later, she enrolled in a baking and culinary science course at Temasek Polytechnic.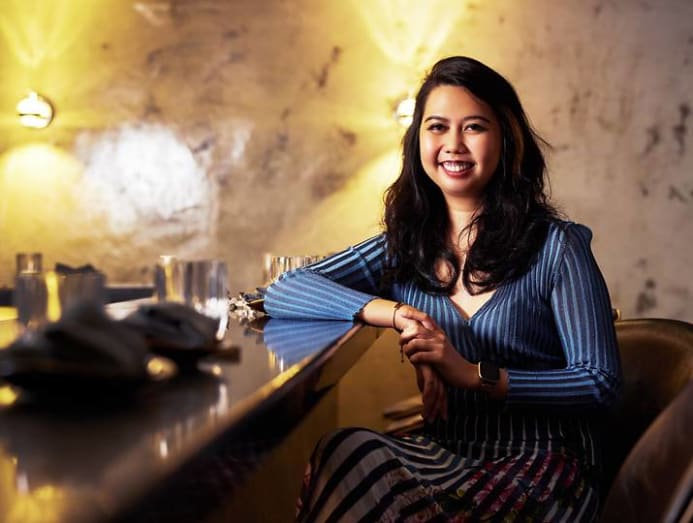 To help fund her education, she took a part time job selling jewellery at Swarovski. "I figured, 'Either you try to enjoy the process and have fun, or you can sulk every day at the counter'," she recalled.
After graduation, she decided to gain experience in restaurants instead of going to culinary school, leading her to stints at celebrated fine dining restaurants like Jaan.
"When I didn't pass my O-Level Maths, I realised there's no standardised route. You can always take another route and see how it goes. You can still move forward without having to follow the education system. It's okay not to follow the rules sometimes… Just stick to your morals and values, and just keep working," she said.
It's her parents' support that helps her through tough times, she added. "My parents don't hold our hands. They know what we are capable of. They say, 'This is not easy right now, but you know who you are.' They are the biggest fans of my siblings and I. Even when we are not fans of ourselves, they are the ones who keep believing in us."
MUMS, GRANDMAS, CHEFS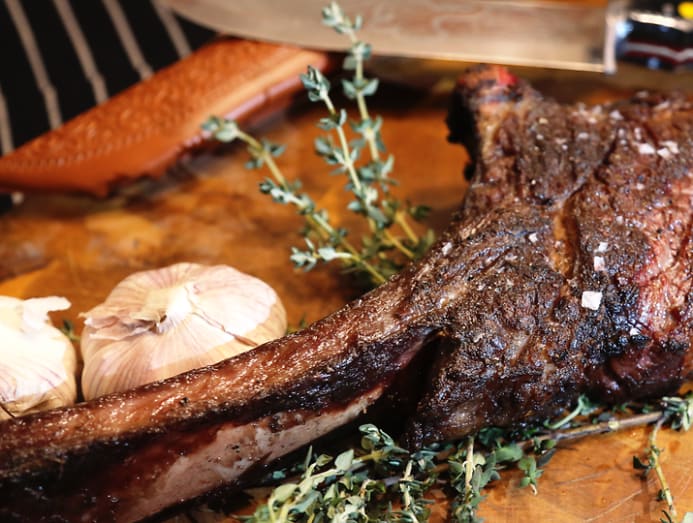 Needless to say, her current position comes with enormous pressure – like the pressure of having to carry a restaurant through the COVID-19 pandemic in her first ever role as head chef.
There was also a time when she nearly succumbed to the stress of the kitchen.
"Back then, I didn't know how to manage my emotions. I relied on a lot of coffee," she recounted. "I used to have five espresso shots every day. It affected my skin and even how I thought. I started shaking, as well. Many of my colleagues were worried for me."
Cutting down on her coffee consumption was an essential step to regaining her clarity.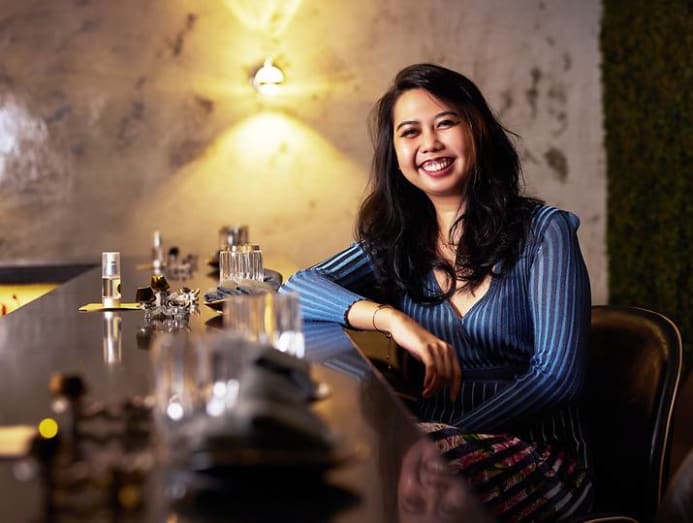 And these days, mental health in the kitchen is one of the issues that always weighs on her mind.
"Chefs don't have an outlet to release stress. It's not entirely their fault. it's just the working culture. Being aware is very important," she said. "As cheesy as it sounds, I think kindness, love and grace are very important. I see that many kitchens now are making a difference with mental health initiatives, so I think that's good."
And she no longer stays quiet if she witnesses rude behaviour. For instance, if someone snaps their fingers at another person to get their attention, "I say, 'Don't do that. He has a name.' I'm not afraid to say it even if people say, 'Nurul, you're no fun.' That's not right."
One of her habits is making sure everyone has their meals and breaks. "The dinner service is basically a war zone, so I have to make sure they are fed and have the energy." 
She added, "That's how my mum took care of me! I had a chef who told me once that grandmas are the best cooks, because they always cook with love. And it gets translated in the flavour. You know, even if you and your mum cook the same thing, the mum version is always better. I don't know why. Somehow, their hands are always different."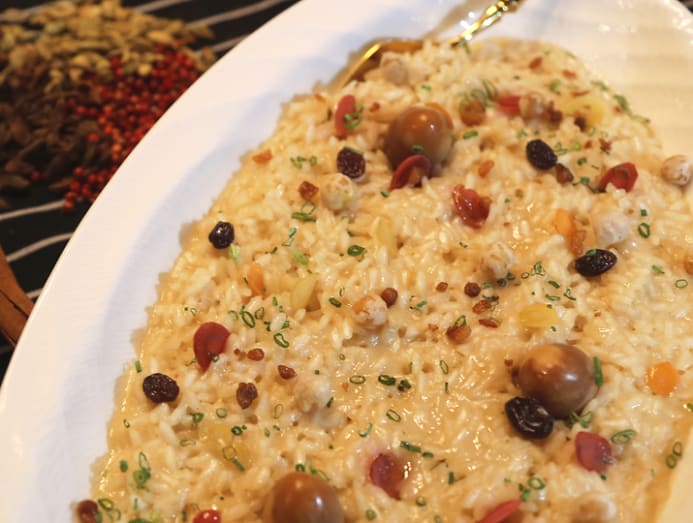 A future goal of hers is to be able to "contribute to the halal community," she said. "I think it's quite an untapped industry. The demand for halal food is always there but if I could elevate the quality or provide a different experience for the halal industry, I would. All the restaurants I've worked in so far have not been halal, but I have been able to see how they manipulate ingredients. It's all about how you use the ingredients."
And of course, she's playing her part in the drive to make kitchen culture less abrasive and, yes, more gracious.
"When you do things with intention, it shows. And then the customers and guests will be able to see it," she said. "It always starts with you. You can't always choose who you'll work with, but you can always choose how you act with them."
The Nomads is at 70 Telok Ayer Street.