Wear a skirt not shorts: Why can't women athletes wear what they want?
From badminton players told to wear a skirt to a rule that female beach handball players must wear bikini briefs, sportswomen have been criticised – and penalised – for not conforming to "dress codes".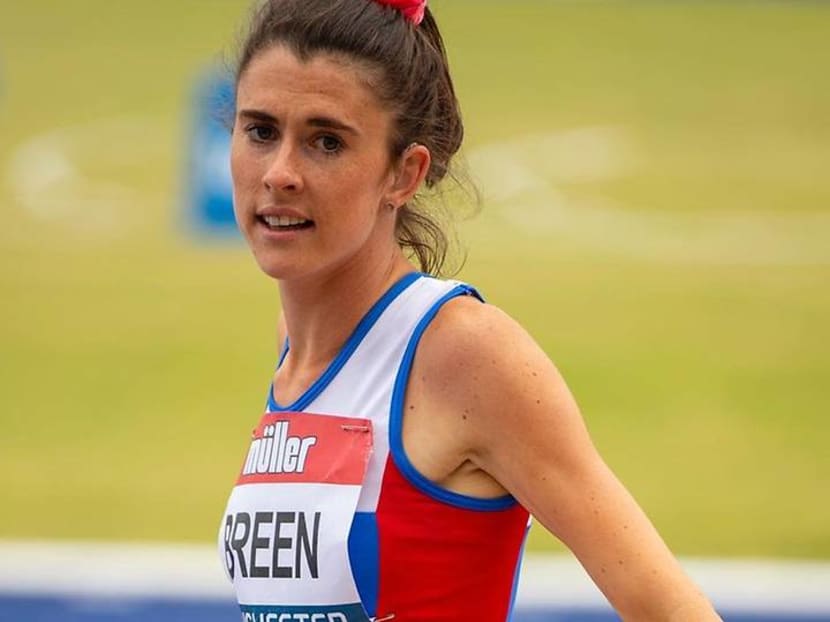 The Norwegian women's beach handball team was recently fined US$1,700 (S$2,312) for wearing "improper clothing" at the Euro 2021 tournament. Was it string bikinis that they turned up to compete in? Did their sports tops reveal too much? Were they made of mesh, netting, lace?
None of the above.
The Norway players wore mid-thigh shorts for their bronze medal match against Spain on Jul 18.
The European Handball Federation released a statement the next day, saying that the athletes wore shorts that were "not according to the Athlete Uniform Regulations". By that, it meant that women players must wear bikini-style bottoms with a "close fit and cut on an upward angle toward the top of the leg", in accordance with International Handball Federation rules.
(If you're curious about the dress code for male beach handball players, they're required to play in shorts that are 10cm above the kneecap.)
The team's decision to break the dress code was supported by the Norwegian Handball Federation. Its president, Kare Geir Lio, said in an interview with US broadcaster NBC News that bikini bottoms "are not appropriate clothing for the activity when they are playing in the sand".
He added that when they're at home in Norway, the women's team both train and compete in "what they want, like the boys". When they play overseas, however, they are subject to the Federation's dress code.
DOUBLE STANDARDS FOR WOMEN ATHLETES
That women athletes are subject to sometimes questionable and illogical competition clothing rules, where anything outside of the rulebook is deemed inappropriate, isn't new.
In 2011, the Badminton World Federation said women athletes were required to wear skirts; previously, they could choose between wearing either a skirt or shorts. The reason? Deputy president of the federation Paisan Rangsikitpho said in a New York Times interview that it was so that the players would "look feminine" and have a "nice presentation".
The rule was later shelved.
A year later, the Amateur International Boxing Association, too, tried to make female boxers wear skirts instead of shorts ahead of the London Olympics in 2012. And the reason? To help the audience identify female and male boxers easily. 
Not surprisingly, the women boxers spoke out, with retired British boxer Nicola Adams telling the BBC: "You don't see female footballers going around in a skirt. I don't see why it should change to skirts just because you're a female."
Fast forward 10 years and women athletes are still subject to clothing rules in their sport.
British swimmer Alice Dearing, Britain's first black female swimmer at the Olympics, was stopped from wearing a swim cap from Soul Cap at the Games. The British brand designs swim caps with natural black hair in mind. Its swimming cap was banned because of its inability to "follow the natural form of the head."
In the track and field arena, British Paralympic athlete Olivia Breen took to Twitter to share her experience with an official who told her that her sprint briefs were "too short and inappropriate". She was competing in a long jump competition at the English Championships in June just before Tokyo.
She wrote: "I was left speechless, I have been wearing the same style sprint briefs for many years, and they are specifically designed to be competing in. I will hopefully be wearing them in Tokyo."
She said she hoped that no other female athlete had similar issues, and questioned if her male counterparts would face similar criticism. 
"Women should not be made to feel self conscious about what they are wearing when competing but should feel comfortable and at ease," Breen said.
Watch the Olympics Games Tokyo 2020 LIVE with 14 dedicated channels on meWATCH. Sign in now at mewatch.sg/tokyo2020 and get into the action with Mediacorp, Singapore's Olympics Network.
CNA Women is a new section on CNA Lifestyle that seeks to inform, empower and inspire the modern woman. If you have women-related news, issues and ideas to share with us, email CNAWomen [at] mediacorp.com.sg.