She's the resident wine expert in one of the world's best restaurants in Singapore
"Most guests are still not familiar with a young woman as a sommelier," shared Odette's Lesley Liu. But the 29-year-old Taiwanese is taking it all in her stride in a male-dominated industry.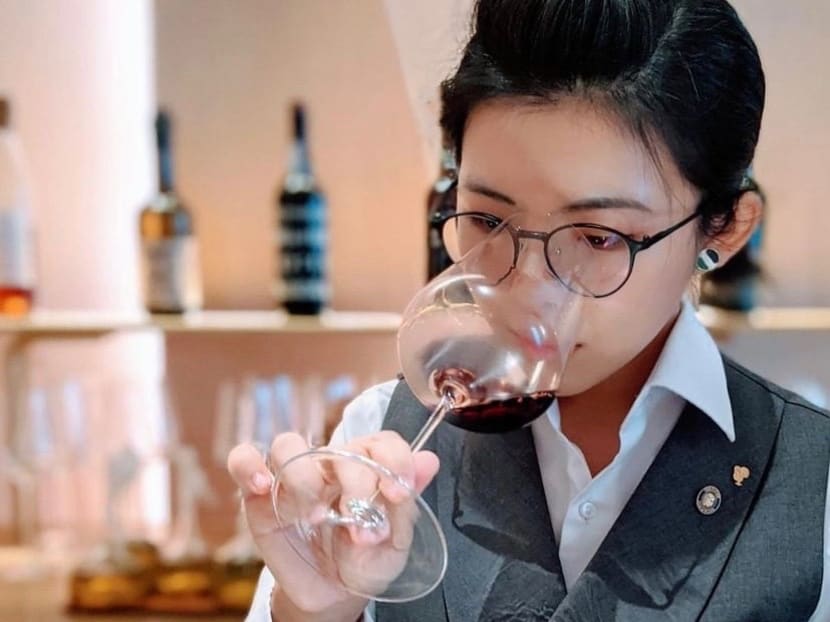 There's a certain stereotype a lot of people have when they think of sommeliers at a fine dining restaurant: A stiff gentleman, most likely decked out in a smart suit, bow around his neck, arriving at the table to recommend the best tipple to go with your meal.
Odette's Lesley Liu certainly doesn't fit that mould, for one very obvious reason that has nothing to do with her outfit.
"Most guests are still not familiar with a young woman as a sommelier. They would mention to me that they expected a male sommelier," Liu shared. "But I treat every encounter like a conversation with a new friend and take the opportunity to share my love for wine with them." 
She added with a smile: "And they eventually do open up, and especially so if they enjoy the wines I recommended."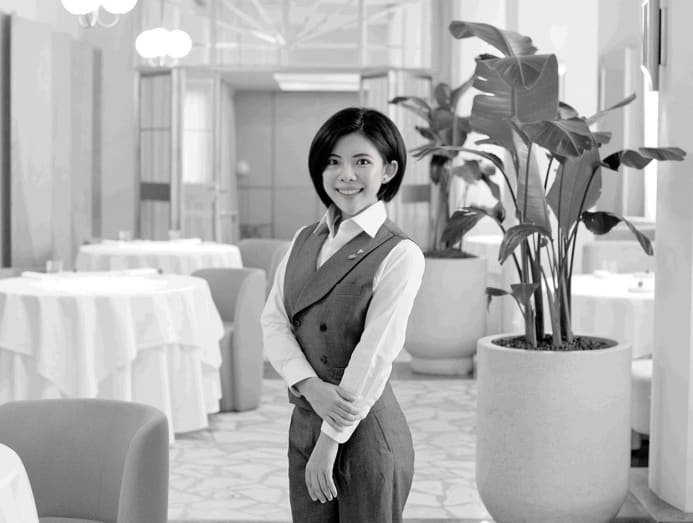 As the newly promoted resident wine expert at the popular three-Michelin-star restaurant in Singapore (which incidentally also now has bragging rights as the eighth best restaurant in the world), the 29-year-old Taiwanese takes these occasional comments in her stride.
"Like any industry, there are ups and downs," she said candidly. "I embrace the industry in its entirety and it is my philosophy that wine should be for everyone, regardless of gender or background."
Gender, she emphasised, is not "a defining factor of how good at the job one is".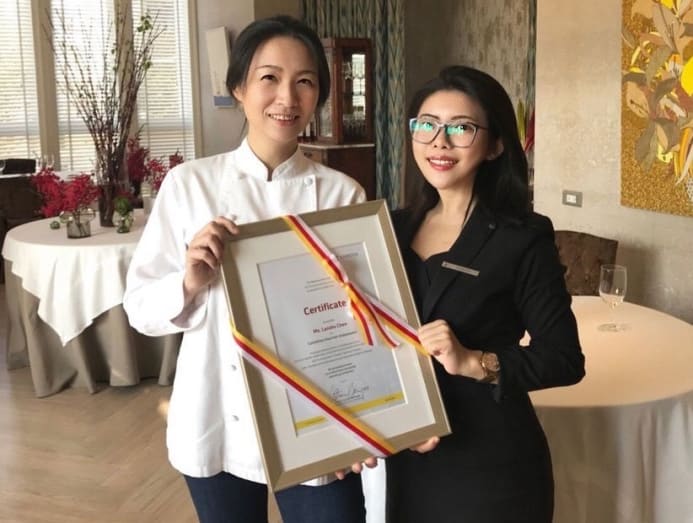 It's been quite the F&B journey for Liu, who studied international trade with a major in accounting in university.
After deciding to pursue hospitality upon graduation, Liu has been plying hard at her chosen trade, working over the years in Taiwan and Shanghai.
Her first F&B job, in Taiwan, was at Le Mout with Chef Lanshu Chen, who was named Veuve Clicquot Asia's 2014 Best Female Chef. Liu joined as a commis chef in the service department and left the restaurant as senior captain.
It was Chef Chen who ended up advising her to leave Taiwan to explore opportunities abroad.
"By then, my interest in wine had grown and she was the one who pushed me to pursue my goal," said Liu.
Liu left Taiwan for Shanghai in 2018 and subsequently passed her Certified Level of Court of Master Sommelier exam there.
She arrived in Singapore "by chance" in 2019 and landed the assistant sommelier position at Chef Julien Royer's Odette. 
Just last month, Liu was promoted to sommelier. And she's been enjoying every aspect of the job – from planning the wine list and taking care of inventory to training the service team, liaising with wine suppliers and arranging wine tastings. 
Working her way up through the years, she admits that some of the biggest challenges she's faced over the years "have come from within" and had something to do with who she was.
"I feel I must work harder so that there won't be an instance for anyone to say that I cannot do it because I'm a woman," said Liu.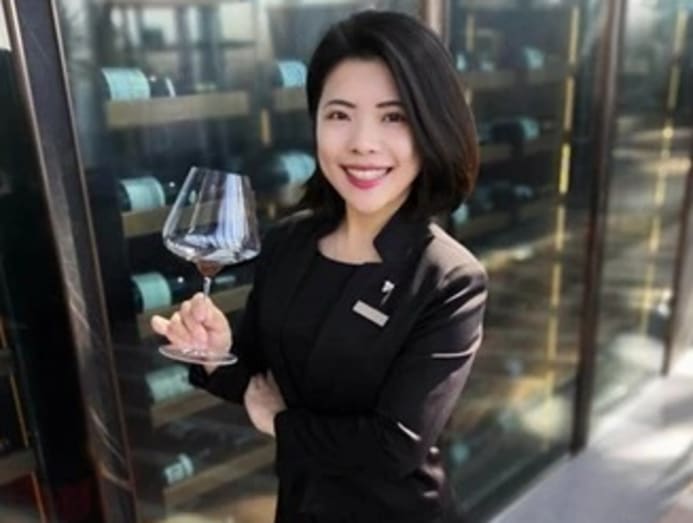 While there hasn't been any instance of being "mansplained" to in her career, she did recall one situation that did leave a bad taste in her mouth.
"This took place in Shanghai. One of the regular guests who always brought expensive bottles to enjoy with his meals would always request for male colleagues to serve them," she said. "Admittedly, it made me feel very slighted."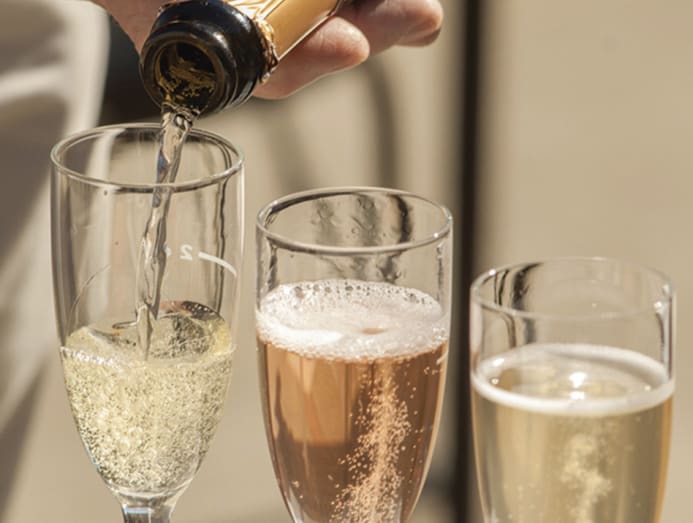 But Liu was also quick to point out that Singapore and its F&B industry has been nothing but welcoming to her.
"The wine industry in Singapore is very open and inclusive," she said. "While it is still relatively uncommon for a woman to be working as a sommelier here, more and more females are entering the industry."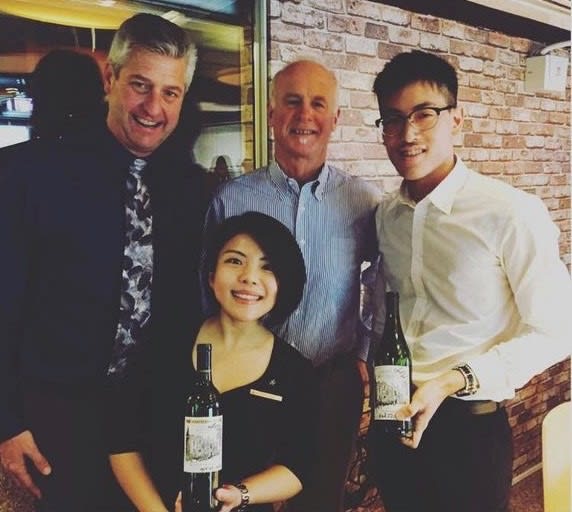 For Liu, the best thing about being a sommelier in Singapore is the fact that you can "quickly expand your social circle (as the industry is small), and easily be connected with talented people".
"The drinking culture is pretty mature in Singapore, so it is easy for me to pursue my passion," she said.
"Of course, being exposed to a world of wines is a tremendous perk. Here, consumers are very open minded and adventurous, and correspondingly, the variety of wines – including out of the norm choices – is tremendous."
As for what her recommendations would be, Liu would always suggest considering less-explored regions like California. 
"(The region) has long been known for high quality wines, thanks to its ideal year-round weather boasting abundant sunshine, cool coastal breezes and a diverse terroir that supports more than 100 grape varieties," she said. "Customers are always pleasantly surprised and in fact become fans of these wines."
Liu also revealed her love for Singaporean food, which prompted her interest in exploring how wines and local food go really well.
"For example the Obsidian Ridge, Red Hills, Lake County, California 2017 that is full of dark fruit aromas and spicy notes on the palate. It goes really well with lor mee!" she said.
"For white wine fans, the Peter Michael Winery "La Carriere", Knights Valley, California 2013 is concentrated with hints of elderflower with orange blossom, dry honey and toasted almonds, and goes really well with nasi lemak."
So what advice would she give to the women looking to join the profession?
"Don't give up and always remember that being a sommelier is a 'people' occupation," she said. "You must not only love wine, but love to interact with people."
She also advised aspiring sommeliers to join the Sommelier Association of Singapore.
"It is an amazing group of like-minded professionals who have so much to share about wine and the industry. I have been a member for two years now," she said.
CNA Women is a section on CNA Lifestyle that seeks to inform, empower and inspire the modern woman. If you have women-related news, issues and ideas to share with us, email CNAWomen [at] mediacorp.com.sg.