This dating app just added 15 Singapore-specific questions to help you find love
OkCupid asks: "Would you rather have a child first or your own place first?" and "Do you think you are more kiasu or kiasi?"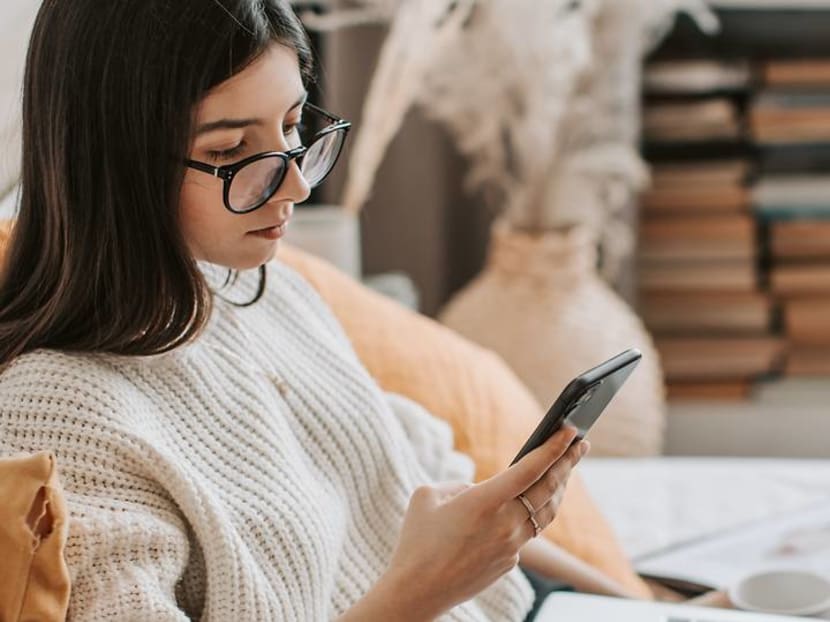 There are some questions that are considered off-limits, especially if you are dating someone new. But if you are looking for a long-term (read: serious) relationship, cutting out the unnecessary small talk might save you from mindless dating – and potential heartbreak.
Plus, it's 2021, where finding the right companion can be extra challenging, no thanks to stricter social distancing measures.
To that end, US dating app OkCupid has introduced Singapore-specific questions for local millennials looking for matches who share similar values and beliefs, as part of its latest campaign titled Love, Your Way. 
These questions include: "Do you think you are more kiasu or kiasi?" and "When will you be ready to introduce your partner to your parents?". 
It appears that these questions could give daters a heads-up in tackling difficult questions such as family planning and financial priorities. This not only eliminates potential stumbling blocks early on in the relationship, finding someone with similar favourite-things-to-do could ensure a promising start.
"Adding questions that Singaporean millennials resonate with encourages them to continue seeking meaningful connections on common grounds and instills confidence in them to break the ice in fun and thoughtful ways," said Melissa Hobley, the Global Chief Marketing Officer at OkCupid.
LOOKING FOR MEANINGFUL CONNECTIONS
Though OkCupid was founded in the US, it claims to have helped millions of daters across more than 110 countries (including Asian countries like Singapore and India) find meaningful connections since 2004. But it was only in recent years, according to the app, that it has gained popularity with its piercing and self-reflective questions.
Over the last few months, the dating app has been pushing out global surveys to better understand user preferences. Users were asked questions such as: "Would you rather go to a kopitiam or a cocktail bar on a first date?" or "How open are you with your feelings?".
The kopitiam question was a Singapore-only one and the first time that OkCupid had included a "local" question for this market. It turned out to be the question that garnered the most responses from Singapore users, prompting OkCupid to introduce more Singapore-centric questions in the app.
After setting up one's basic profile, app users will be directed to answer a series of mandatory questions before being presented with the uniquely Singapore questions.
Officially launching the questions on the app on Jun 10, daters can choose to answer or skip before moving on to the next question. Note that the more questions answered, the higher the chances of matching with someone with one's closest preferences. Aiming to cater to the needs of country-specific audiences, the app only displays questions with local nuances in the local market.
Initial survey results from the Singapore questions indicated that 54 per cent (out of 12,343 respondents) prefer to meet at a kopitiam for a first date, and that 95 per cent (out of 2,350 respondents) prefer to own a house before starting a family.
According to OkCupid, a more detailed analysis of the results revealed that more Singapore millennials are looking for equality and stability. For instance, out of the 25,120 responses collected, 92 per cent of women (and 91 per cent of men) believe that housework should be shared equally in a relationship.
App users can also expect more localised questions in the coming weeks.
Here are the 15 localised questions: 
1. When will you be ready to introduce your partner to your parents? 
2. Will you travel with travel bubbles? 
3. Do you prefer working from home or working in the office? 
4. Would you prefer buying ice cream with bread or biscuits from the ice-cream uncle? 
5. Would you create TikTok videos with your partner?
6. Is having the five C's important to you? 
7. Do you participate in the #supportlocalfnb and #supportlocalsg initiatives? 
8. Do you prefer starting tuition for your kids at a young age? 
9. Would you prefer sending your children to public or private schools? 
10. Would you rather have a child first or your own place first? 
11. McSpicy or Mushroom Swiss? 
12. Toast Box or Ya Kun Kaya Toast? 
13. Prawning or fishing? 
14. Will you binge watch Singapore Social during Netflix and chill nights? 
15. Do you think you are more kiasu or kiasi?