The mother-daughter team behind one of Singapore's top skincare brands
Pauline Ng, the founder of homegrown skincare company Porcelain, shares how her love for her mother Jenny Teng spurred her to start the business, and how her mum's support has contributed to the leader she is today.
For many of us, our mothers are the most important women in our lives. They've influenced the person we've become today, guiding us through different stages of our lives.
For 35-year-old Pauline Ng, it was her mother, 56-year-old Jenny Teng, who helped her find her passion. Together, the pair founded Porcelain in 2009, which today is one of Singapore's most recognised homegrown skincare brands.
Starting a business together with her mother was never on the cards. For several years, Teng ran a small facial salon in the heartlands, but struggled to keep the business afloat during the Asian Financial Crisis in the late 1990s, and the SARS epidemic in 2003.
"My mum's business actually closed down twice and financially, our family was struggling a lot when I was growing up. It is so rough to witness your business folding and when I saw what it did to her, I didn't want her to go through the same pain again," Ng said in an interview with CNA Lifestyle. 
As Teng is now semi-retired from the business, she was not present at the interview, preferring instead to let her daughter take the spotlight.
Fresh out of university and armed with a business degree, Ng decided to help her mother restart the business. But what she thought was a temporary gig ended up being her lifelong career. 
"I actually wanted to do this for a while until I found a job and figured out what I wanted to do with my life. But I ended up falling in love with the beauty industry," she shared.
Under Ng's management, Porcelain thrived as a business, expanding to three outlets over the course of 12 years. And for the mother-daughter duo, working together gave them a rare insight into each other's professional lives, allowing them to forge a unique bond over the years.
'I SAW MY MUM NOT JUST AS A MUM'
Ng was initially apprehensive about going into business with her mother as the pair's relationship hadn't always been smooth sailing. "I wasn't an easy kid to deal with because I had a mind of my own and constantly disrespected authority," she admitted. "We are so similar, and that's why we clash a lot."
To prevent any conflict while working together, the pair decided to clearly demarcate their roles in the business. Ng took on the position of managing director, overseeing the business side of things, while her mother, a trained beautician, focused on doing treatments and training staff.

Reflecting on the early days of Porcelain, Ng said that the company started off with just a "small space at a shop house unit in Cantonment Road". "We only had two rooms. All our furniture were from IKEA and we didn't even have proper partitions. It was just two beds with a curtain in the middle," she recalled. 
With space limitations in their first office, both Ng and Teng shared a single desk. "It was probably only around 1.2 metres long. I would be working at the desk, and when my mum was done with her customers, she would come sit beside me and start talking about her ideas, when I was in the middle of something else," she laughed.
Today, Porcelain still retains its original space, but has also expanded to include two more outlets – Porcelain Origins at The Paragon, and Porcelain Signatures at Guoco Tower. The brand also has its own skincare line.
Taking the company to where it is today required a lot of hard work, and some very long days. But it is these tiring days that Ng cherishes the most. 
"We worked seven days a week. I would go in at 8.30am or 9am. Customers would start coming at 11am. We closed at 9pm, then we would clean up and leave at 11pm. In the mornings, my mum and I would go for breakfast together, and in the evenings we would grab supper. That was our routine for the first year or so, where I saw so much of her that I never knew existed," Ng mused.
"I saw the light in her eyes when she talked about skincare. I saw my mum not just as a mum, but as a person, a friend, and a business partner. That was really amazing," she continued.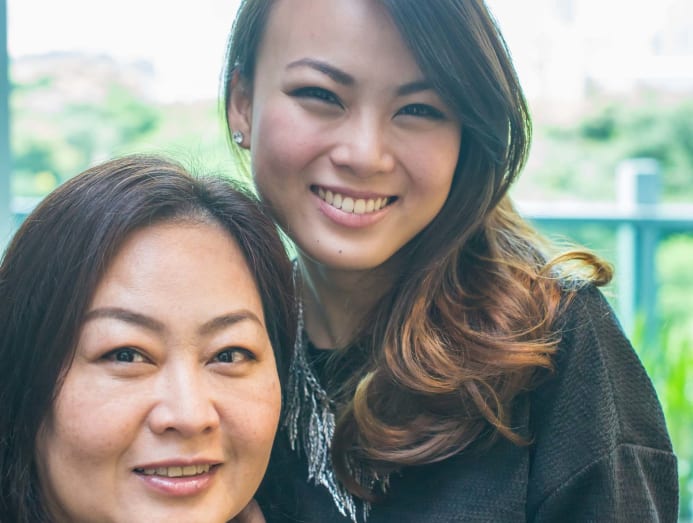 Seeing a different side of her mother is a rare opportunity Ng feels lucky to have. After all, our mothers are multi-faceted personalities, but not all of us get to see them for who they are outside of family. 
I saw the light in her eyes when she talked about skincare. I saw my mum not just as a mum, but as a person, a friend, and a business partner.

"I always thought that I was my mum's passion, but I realised I'm not," Ng joked with a laugh.  
FROM 'LITTLE GIRL' TO BUSINESS PARTNER
Although Teng is now semi-retired from the business, she continues to conduct treatments for clients from time to time. "I can't let her fully retire, otherwise she will play mahjong and eat all day," Ng joked. "But I still want her to be a part of this business because it was ultimately inspired by her. She loves her customers and doing what she does, so I don't want to take that from her," she said.
Although Ng admits that she misses having more time with her mother, she is glad that "on a professional level, she trusts me to do my job".

"If we didn't work together, she wouldn't have gotten the chance to see me as a professional. She would have always seen me as her little girl. There's so much respect that we have for each other, and not just as mother and daughter, but also in our areas of work," Ng said.
There's so much respect that we have for each other, and not just as mother and daughter, but also in our areas of work.

VALUABLE LESSONS 
Through the years, Teng has also taught Ng some very important lessons in life and entrepreneurship that she carries with her till today. 

"Being a mother, I think my mum is very emotionally driven. But she has very high standards in what she does and that showed me to always put our heart into everything we do and to take pride in our work," Ng shared. "All our therapists have been trained by her, and it has helped us achieve our standards today."
At the start of her entrepreneurship journey, Ng also recalled feeling afraid of making mistakes. It was her mum's support that helped her to push through moments of self-doubt.
"When it came to opening a new store or investing in R&D, I was very mindful in the past because I was responsible not just for our team, but our family's income as well. But she always told me that once I've made a decision, just go for it. She would always be behind me. I think that helped me to be more decisive. Over time, I trained my gut feeling, intuition and business sense," Ng said.
These days, Ng shares that the roles have reversed. When the company had to shut its outlets during the circuit breaker period, it was Ng who reassured her mother.
"I kept telling her that I had everything under control, even if I didn't. I think after a certain age, the roles get reversed. The child becomes the parent, and you don't want them to worry about anything," Ng said.
Work aside, Ng says that the biggest lesson her mum taught her is that no challenge is ever too big to overcome. 
"I remember in primary school, I always fought with my friends. My mum would tell me: 'No matter the problems you're facing, you must always tell mummy. Because whatever problems they are, they are never too big'. That helped me to realise that at any phase, all our problems will be small when we look back on them. It has taught me to be more objective and to see who I can call for help, and to always pay it forward to the people around me," Ng said.
I think after a certain age, the roles get reversed. The child becomes the parent, and you don't want them to worry about anything.

NURTURING A TEAM OF WOMEN
Having accumulated 12 years of experience as an entrepreneur and business leader, Ng is now focused on nurturing the talent and skills of her team, a majority of whom are women. 
"It is very rewarding to see your team members achieve new heights in their careers," she said. "For example, one of my branch managers started off as an assistant therapist. Now she manages two of our branches. One of my retail operations head started out as an admin assistant. As a team, we've built Porcelain to what it is today."
Despite the company's achievements, Ng believes that Porcelain is still a "work-in-progress". "This journey with the company has contributed to my own personal growth. Now, I am excited to see how Porcelain can grow as I take on a smaller role, and the team takes on a bigger role. I think that's our next stage of growth."
And how does mum feel about her achievements? "When we first opened Porcelain Origins, my mum told me that she never envisioned having a store at Paragon. She used to tell me that she has always wanted to help more people, but she only has one pair of hands. She can only treat four customers a day, and it's really back-breaking work. Now we have a team that shares the same skills, values and passion as us," said Ng.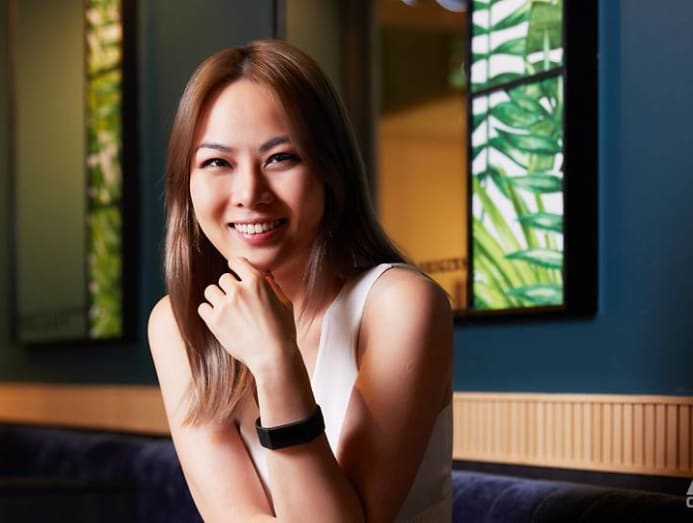 "As an Asian parent, my mum doesn't usually acknowledge when I've done well and I don't blame her. But over the last few years, now that she is more relaxed and less stressed, she does tell me that she's proud of me, and that's really sweet," Ng continued.

Ng's advice for fellow female entrepreneurs is to always "know that you are good enough". "Find comfort in being yourself but also surround yourself with people who add to your tank, who bring value and knowledge to you. Sometimes when women interact with men, they might feel smaller, or have to assert themselves more. I feel like if you know your stuff, then you know your stuff," she advised.