Donate to these women's charities as baby gifts for Prince Harry and Meghan
The couple only had one request: Help girls and women around the world to lead better lives.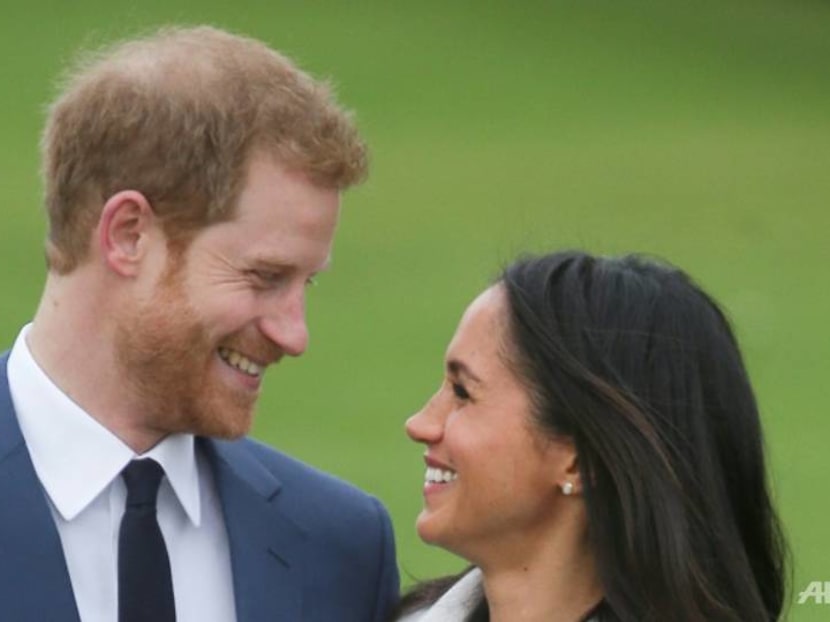 Since the arrival of the couple's baby girl Lilibet Diana Mountbatten-Windsor last Friday, we can only imagine the number of gifts the family has been showered with.
Penning a thank you note on their organisation's website Archewell, the couple said, "On Jun 4, we were blessed with the arrival of our daughter, Lili. She is more than we could have ever imagined, and we remain grateful for the love and prayers we've felt from across the globe."
To honour the women in her life, the newborn's full name is a combination of her great grandmother's nickname Lilibet and late grandmother's name Diana.
As if that was not compelling enough, The Duke and Duchess of Sussex also shared their wishlist for Lili to support women worldwide. "For those inquiring on sending gifts, we would ask that you support or learn more about these organisations working for women and girls."
Here's what we know about the four women's charities the couple recommended.
HARVEST HOME
From providing housing for homeless pregnant women to parenting programmes, Harvest Home is invested in cushioning thousands of women in Los Angeles from the harsh realities of the streets.
Designed to improve the mother and child's physical and emotional wellbeing, the residential programme features specialised interventions beyond the provision of a bed and a comforting meal.
In a personal letter posted on Instagram, the Duchess of Sussex said, "As a mom, and an expectant mom, I deeply appreciate the significance of community support, safe and accessible pregnancy resources, and trusted guidance in a nurturing setting."
She went on to commend the charity's efforts in leading a compassionate community with values that are tied to not just our physical health but mental wellbeing too.
The charity allows women to enter the programme while pregnant and stay on for a period of three to six months from childbirth.
This also ensures that the programme would help women make changes to her life and learn independence.
"Thank you for all you do for the women and mothers who are turned away elsewhere, at no fault of their own," said Meghan. "When we consider how vulnerable any mother feels during the fragile time of pregnancy, we gain perspective about how especially difficult it can be for pregnant women of colour and those who come from under-resourced and vulnerable communities."
CAMFED
Changing the ways of how education for girls could be delivered in Africa, CAMFED boasts a model that empowers them to be independent and influential.
On top of paying for school fees and providing books, CAMFED provides beyond-the-classroom essentials such as sanitary protection and resources needed to complete one's education.
Ultimately, the end goal is to help young women become advocators of change in their communities and beyond.
Harriet, a CAMFED association leader, said in an Instagram post, "Before my degree, I thought the erratic rainfall pattern and floods were normal."
Today, she is not only championing climate-smart technology to reduce carbon emissions but also on her way to becoming a leader in sustainability.
GIRLS INC
With a two-part focus on providing direct help and supporting advocacy work for girls and young women in the US, the non-profit aims to equip them with resources to ensure they grow up healthy, educated and independent.
In a study conducted from 2017 to 2019, results have shown that beneficiaries of Girls Inc (compared to peers in 20 impacted areas) are more likely to, among others, perform better on standardised math tests, exhibit strong leadership skills and stand up for their own beliefs.
MYNA MAHILA FOUNDATION
To address challenges faced by vulnerable women in the urban slums of Mumbai in India, the non-profit has branched out to three verticals covering research, menstrual health, and employment skills.
With a wide-reaching impact of more than 10,000 women, the organisation's approach is hyper focused on providing convenience.
For example, it offers a door-to-door outreach programme to help girls living in the slums get access to sanitary pads.
It also has an app that features health-related videos, a period tracker and a private consultation with an expert.
In addition to what they are doing for women, Myna Mahila is also running an urgent fundraiser to build a mobile clinic that supplies oxygen concentrators from one location to another – starting in Mumbai.