This 51-year-old true blue aunty teaches us how to embrace the mindset: 'Everyone has the capacity to be an aunty'
How does a bona fide Singaporean aunty operate? How does one hone the formidable skills of mentally comparing prices, being assertive, building a wide network of contacts, and more? In this instalment of CNA Women's light-hearted Aunty Week series, we get life lessons from self-professed aunty Stephanie Lau.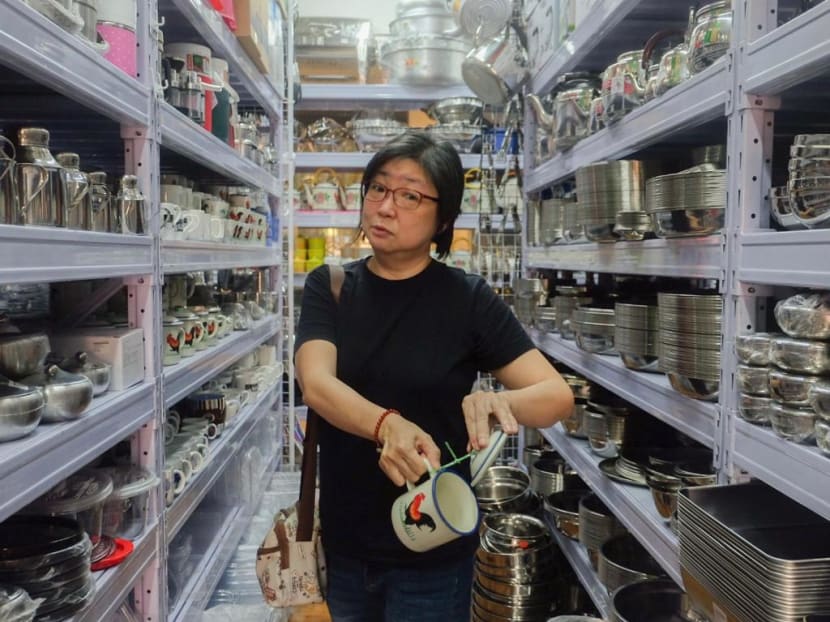 Once, when dining out, my friend and I received a loyalty card. I thought we'd bin it but he spun around and did what a typical aunty would do: Go down the line to give it away. A customer in the queue accepted it, but it didn't end there. My friend then talked the cashier into combining the stamps on her existing and new cards for her.

I was both shocked and awed. Shocked that inside this 33-year-old man lived an aunty and awed that the cashier acquiesced without missing a beat.
It made me wonder: What have I missed out on because I've been too thin-skinned to ask? How can I embrace my inner aunty and live a fuller existence?
I met Stephanie Lau, who agreed to show me the ropes of aunty-dom. Beyond her job as a deputy director in a government agency, the 51-year-old is known among her circles as the one aunty to rule them all.
"LOBANG" QUEEN
There is a thread on Reddit Singapore titled "What are some aunty things that you do?", which I could not resist walking Lau through.
Does she reach deep into the supermarket shelves for milk and bread with a longer shelf life? Does she hold an inventory of coveted sauces across fast-food chains? Does she bring superior disposable cutlery home when dining out?
Yes, yes and yes.
"Awfully Chocolate used to give out sporks. I would keep those. Then, every time there was a birthday, we would whip it out and woo!", she beamed.

In the hands of an aunty, nothing goes to waste. Especially not the lobang (a colloquial term that means good deals) Lau shares in a private WhatsApp group named, well, "Lobang", made up of friends and even teachers from her secondary school days.
Since many of them turned 50, intelligence on discounts for senior citizens has been streaming in.
"Everyone went, I'm not a senior citizen! Then I pointed out that if you're 50 years old, you get a discount. Do you want to be a senior citizen? They all said okay."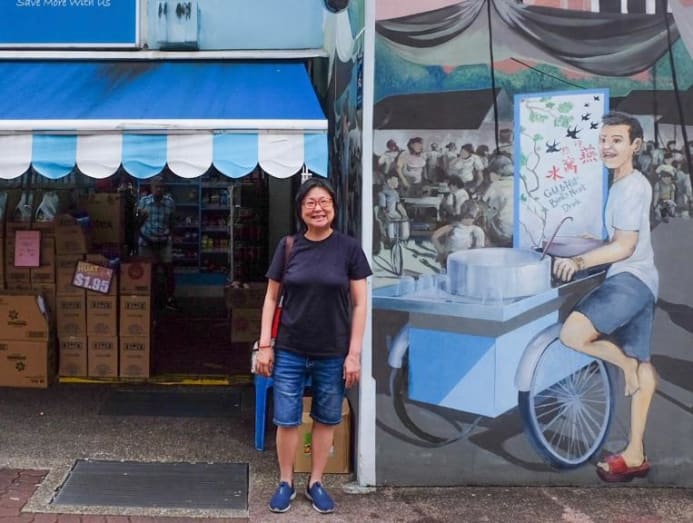 Other than promotions and discounts, Lau also shares purchases that have her stamp of approval. Recently, she discovered an underrated bakery that sells the new fangled mochi buns for half their usual price in town. She wound up feeding her entire office with them, in case anyone fancied the mochi buns and wanted to ride on her next purchase. 
"Sometimes, we discover these things, and we try to help. This kinds of lobang sustains businesses and makes other people happy. It's like a two in one."

But friends and co-workers barely scratch the surface of Lau's network; she has the numbers of shopkeepers in Ang Mo Kio, too.
One's level of aunty-dom directly correlates with the diversity of their contacts list, and Lau's has made her something of a concierge service. She's been trusted to recommend everything under the sun, from electricity providers to maid agencies.
"The ultimate (request) was sourcing for a nursing home. Don't ask me why. For some strange reason, they all come to me."

In true civil service style, she triages these requests, directs them to contacts with relevant backgrounds and validates their recommendations with online reviews before circling back to the enquirer with a URL. A one-stop service, in her words.
"People seem to have the impression that I can find lobang or leads. Maybe it's also because I'm very helpful. Put that on record: I'm very helpful."
STRETCHING THE DOLLAR
Just how many reward programmes is an aunty part of? Lau pulled out her phone and opened a folder labelled "Shopping", and quickly we are consumed by a barrage of apps. Malls, personal care stores, e-commerce platforms – you name it. It must've taken us six or seven swipes to reach the last page.
"It's actually scary, now that I'm showing you. I used to have this booklet of loyalty cards. Everywhere I went, my friends would just turn and ask me: Do you have this?"

Aside from chalking up points, comparing prices is also Lau's forte. When grocery shopping, she is familiar with the price ranges, variety of goods and even marketing gimmicks across e-commerce platforms. Some give discounts, but sneakily increase the delivery fees. Others promise cost savings when you buy from domestic or overseas sellers – depending on the product category.
You must be aunty and not be shy if you know something is really unreasonable.
"The aunty in me will check. There is a certain brain algorithm when I go shopping, but not if it's a marginal difference in price, like five cents. I'm not that kind of aunty."
Shopping for a household of seven has also made Lau an expert in cashback. When given a choice to redeem or hold on to your cashback, she said, the answer is always the latter. Choose unwisely and you miss out on even more cashback.
"People tend to choose to offset their bill whenever they make a purchase. But that means that the amount left to chalk up cashback becomes lower or falls to zero for that transaction. I prefer to chalk up the cashback – and then offset my credit card bill at the end of the month instead."

Another tip: Lau also pays her credit card bills a few days before they're due. "It's so that whatever amount I need to pay would still be earning interest in my bank account for a little longer."
Thanks to her savviness, fellow aunties are unabashed about sharing their money tips with her. "The interesting thing is, people will tell me these things. Maybe it's because I'm aunty enough to absorb it."
"I'M NOT AFRAID TO SPEAK MY MIND"
Not long ago, 400,000 reward points suddenly vanished from Lau's credit card account. Turns out they had expired after the company revised the fine print, even though she was assured they never would when she registered for the card.
These points were worth an iPad mini and a half and she had been saving them to fly her father on business class.
"They put it back after I made a hue and cry. You must be aunty and not be shy if you know something is really unreasonable," she said.
"When I hit 40, I realised I'm not afraid of speaking my mind. Then, when I hit 50, I'm like: 'Hey, can you don't be like that?' Skin, face, are not important at this stage. Does this person know me? Does it really matter? Give it a try. Otherwise, I won't know."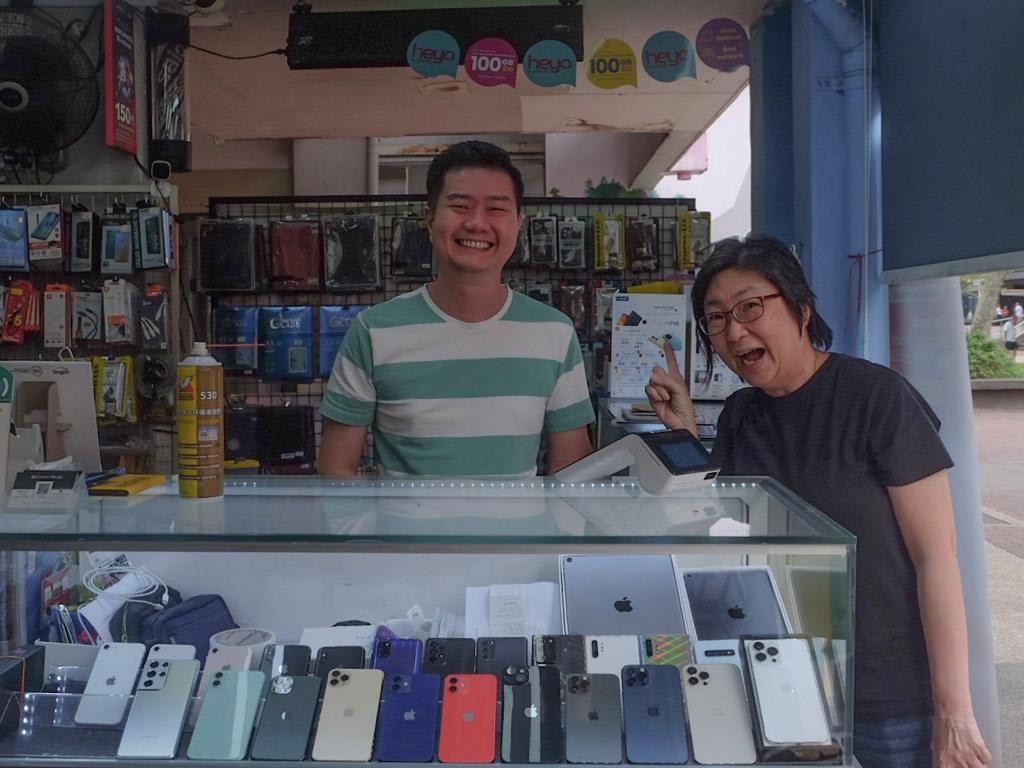 It appears aunties can teach us a thing or two about being assertive. Lau recounted an incident at work where she and her colleagues struggled on their laptops during an exercise. To add insult to injury, the vendor hurried her in a condescending manner. That was when the aunty in her took over.
"I told him: 51-year-old eyes, 51-year-old hands. Slow a bit, never mind. I am trying," she said.
The office burst into laughter, relieved that they weren't the only ones fumbling. "My comment made several others feel safe to also admit that they were also struggling, and they were the younger staff," she added.
"Sometimes. When you speak your mind without being rude, you free up that space for people to realise it's safe to speak. So it goes beyond the personal realm of pure aunty-ness."
Our wisdom comes from life experiences and continuous learning, and our life hacks come from our wide network.
Aunty-dom, Lau said, is also about standing up for what is right – aunties are not afraid to speak up. She recounted an incident where she told two teenagers off for mocking a neurodivergent waiter, mimicking the latter and creating a ruckus to irritate him.
That an aunty was within earshot was bad news for them. "I said to them: 'Can you all be a bit kinder? Do you not see that he's trying? I'm so disappointed in your school.' They were shocked."

Delivery, it seems, is what sets aunties apart from "Karens" – a term for middle-aged women who act in an entitled manner. In Lau's books, an aunty airs her indignance reasonably and respectfully.
"I think what may rile us up is if the service staff argues back and is very rude about it. I mean, if I was polite to you and you were rude about it, then okay ... can I have your name?"
"IT'S HOW WE OPERATE"
To Lau, aunty-dom transcends age, gender and income group. Everyone has the capacity to be an aunty – even her sons, whom Lau said have been trained in the art of aunty-dom from a young age.
When they went on overseas school trips as kids, Lau would pack herbal tea sachets in their luggage to keep them healthy. Now, these burly men ask her for herbal teas to pack with them when they travel with their partners.  
"It's a good thing because I realise that learning to look after others is something people are not taught. I always tell my sons: Looking after others is an art," she said.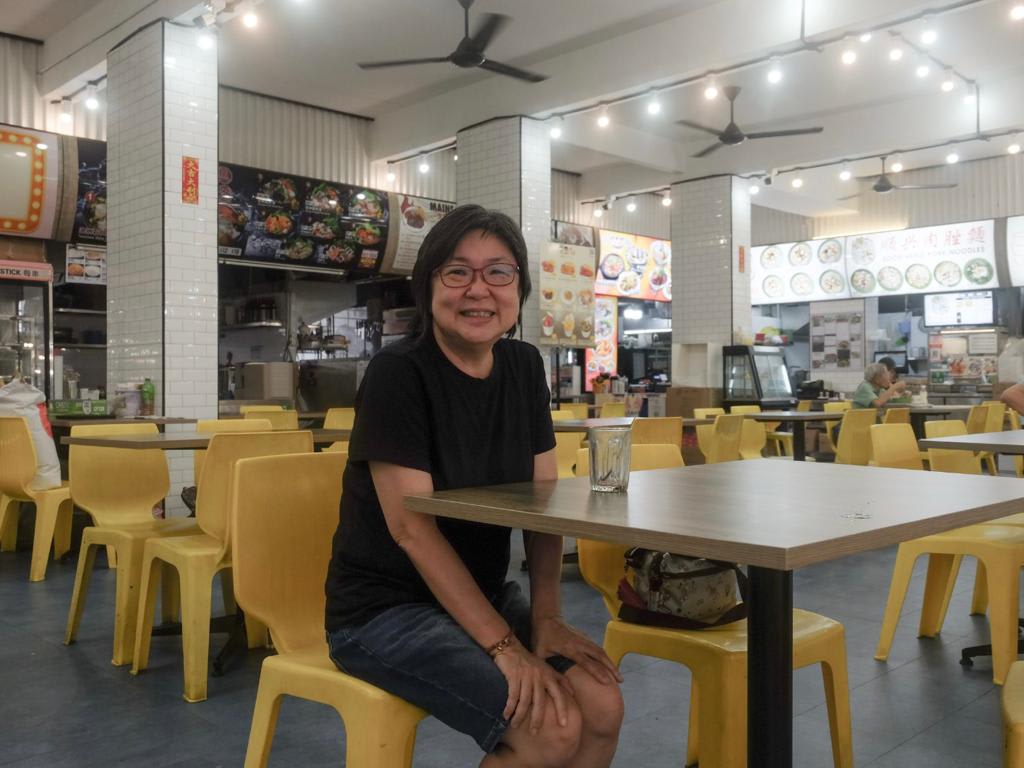 "For those of us who have been told we're 'so auntie', I feel that we should embrace it and not view it negatively. Our wisdom comes from life experiences and continuous learning and our life hacks come from our wide network.
"We are confident in our own skin – however wrinkly – and are not afraid to speak our minds and stand up for what we feel is right. It's a way of life. It's a mentality. It's how we operate," she said.
CNA Women is a section on CNA Lifestyle that seeks to inform, empower and inspire the modern woman. If you have women-related news, issues and ideas to share with us, email CNAWomen [at] mediacorp.com.sg.