Rebecca Lim on her tireless devotion to her craft and aspiring to be number 1
The superstar's passion for acting and developing her skills lie at the heart of her successful career.
In partnership with Louis Vuitton.
Like many in showbiz, actress Rebecca Lim has a dream role she would like to portray one day. But while other thespians may aspire to act as the movers and shakers of the world, Lim hopes it'll have something to do with the romance between her parents.
"My mum is my superwoman," said Lim. "Even through difficult times, she is able to stay strong and full of grace, be loving and generous, and has always been the shelter and pillar of the family."
Her mother is her life's inspiration, said the bilingual 34-year-old. "She shows that you don't have to be a public persona to be iconic. She is iconic in her own way."
Lim herself is known for bringing many memorable – some say iconic – roles to life, garnering multiple awards along the way. She's one of Singapore's most recognisable faces, having won nine consecutive Top 10 Most Popular Female Artiste accolades at the Star Awards since 2012.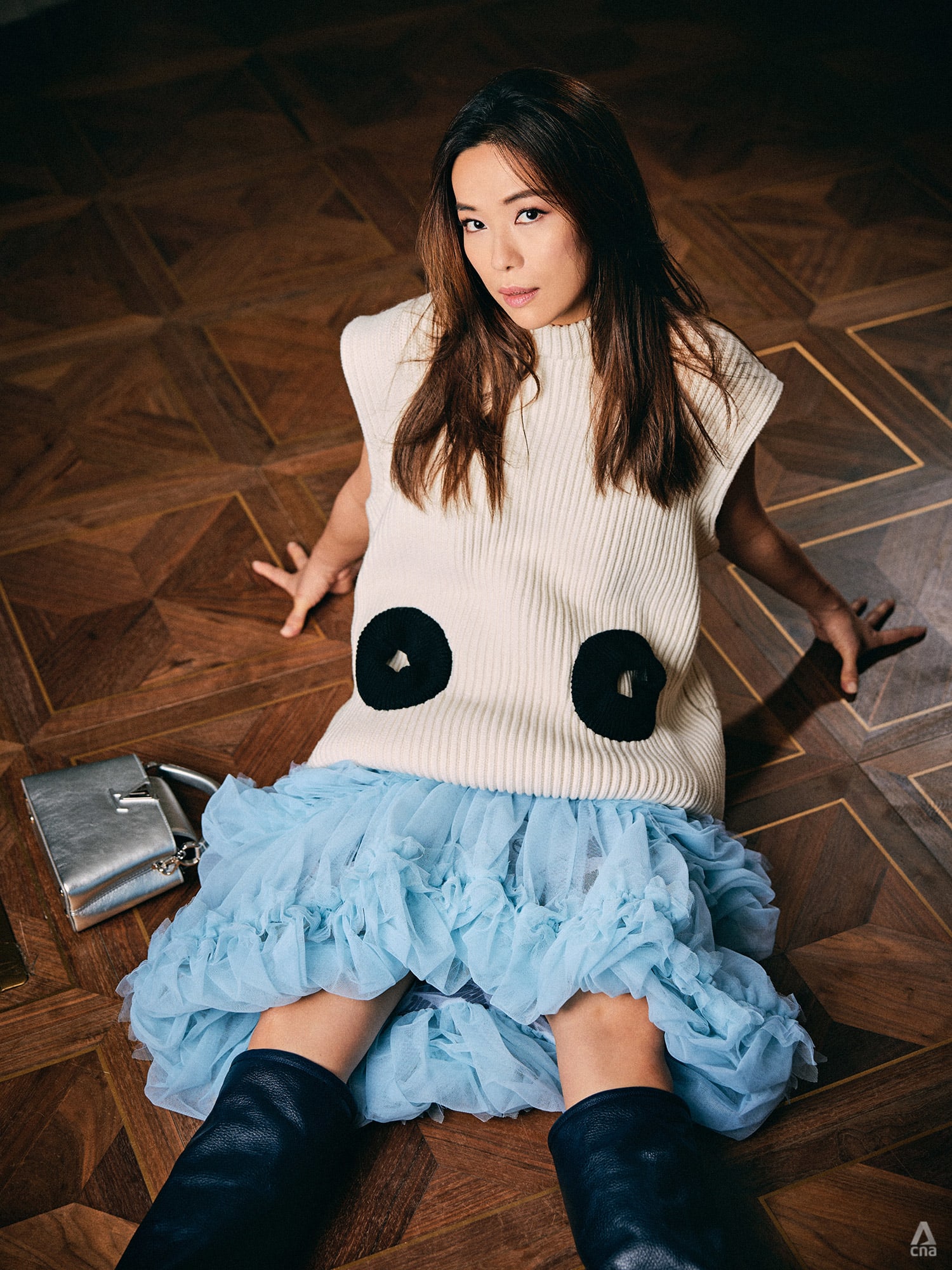 Her acting chops include her portrayal of entrepreneur Zhang Xueqin in 2015's Yes We Can, which nabbed her the Best Actress Award at the Star Awards; her role as Wan Feifei in the 2016 drama The Journey: Our Homeland, which won the Asian Star Prize Award during the Seoul International Drama Awards; and acting as wannabe actress Ah Zhen in 2018's The Lead, where she won another Star Award for Best Actress.
But the one role she says has been the most pivotal in her career is that of trainee lawyer Wendy Lim in the 2010 Channel 5 legal series The Pupil. It was the first role she snagged after graduating from Singapore Management University with an accountancy degree and a major in law.
"It was my first project as a full-time actress and it got me my first acting award in the Asian Television Awards, which drew more eyeballs to me. And that opened a lot of doors for productions in Channel 8 and for other casting directors to pay attention to me," said Lim.
A relative rookie at that time, she humbly credits the show's stellar cast and excellent script, which included the likes of Adrian Pang, Janice Koh and Lim Kay Tong, for making her "look good" in the series.
Of course, she pulls her own weight on set, too.
Known for her hardworking ethic, Lim often takes the time to deep-dive into her characters even before it is time for the cameras to roll.
For example, for the drama This Land Is Mine, a 15-episode series currently airing on Mediacorp Channel 5, in which she co-stars with Pierre Png, Lim studied old interviews and watched CNA documentaries about the 1940s to better understand her character June, a law clerk.
"There is no way you can read a script and fully understand why the character is thinking or reacting in a certain way because women at that time lived in different circumstances. So I had to really research the era to understand her," said Lim.
She goes through this process for the various roles she takes up, to truly bring her characters to life, whether they are the heroes or the "bad guy".
"No matter what kind of character I play, I have to love her first and really understand and appreciate the character," said Lim. "I always accept my characters for all their flaws and idiosyncrasies and only then, can I play the role well and do it justice."
Up next, Lim is gearing up for her first hosting gig, which she says requires a different set of skills from acting.
"For acting you are someone else, but for hosting, you have to be yourself. The audience has not really seen Rebecca for who she really is, but I believe in stepping out of my comfort zone and I am excited for that."
In fact, sharing this personal side to herself on the small screen is a big step for Lim, who is one of the more private personalities in local showbiz.
While many celebrities may post snippets and musings of their private lives on social media, which sometimes include the struggles and difficulties they encounter, Lim's Instagram account is more of a photo album.
"I'm not someone who shares a lot about my personal life on social media or even in interviews because I am very precious about my family and my life," she said.
Instead, to express herself, Lim turns to fashion. With an effortless ability to rock a showstopping gown, she is often one of the most photographed celebrities when she shows up on the red carpet.
"I try to be adventurous once in a while when I do photo shoots or when I attend events," she said with a laugh.
On the other hand, her daily wardrobe tends to lean towards classic, she said. "I love white, black and denim as these never go out of style and I re-wear or re-match my clothing. I also do not follow fashion trends blindly as I know what suits me and what does not."
On the personal front, she lets on that like every other person, she has her fair share of struggles, such as when loved ones fall ill. This can get particularly challenging if she has to act in a happy or comedic role while juggling personal issues, she revealed.
"A lot of the time, people don't really understand why I become a bit reclusive sometimes but that is because there is just so much happening on set that there basically isn't any time for myself," she explained.
Her way of coping, she said, is to "compartmentalise".
"When I am at work, I really try to focus on just being there and then when I am at home, I'm always 100 per cent focused on my family and really being present with them," she said.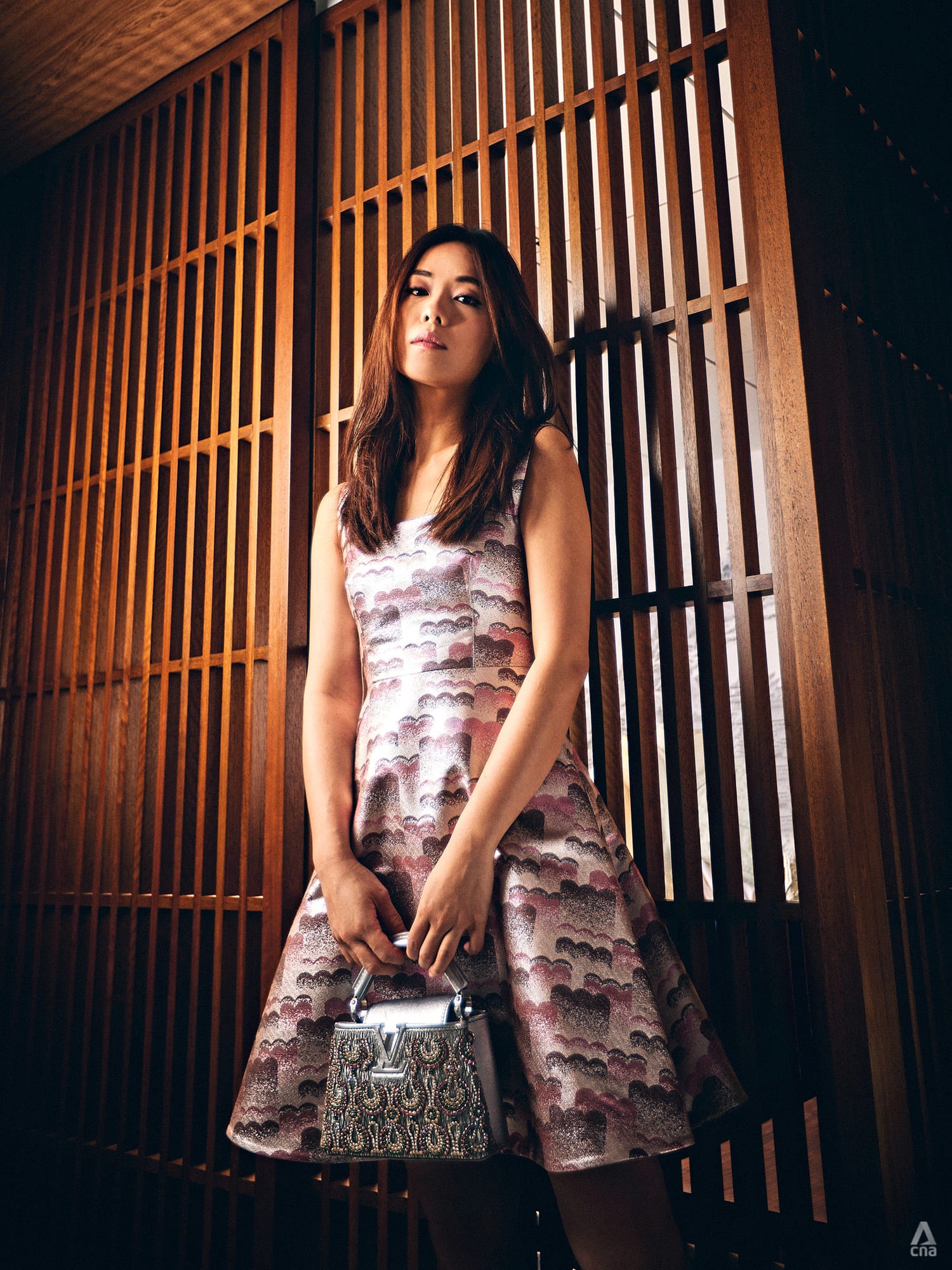 Similarly, she brushes off the keyboard warriors who lurk online because there is more to life than letting them live rent-free in her head.
"Why are you letting someone who doesn't care about you have so much impact on you? I always have to remind myself that hey, these people just mentioned things about me and then they move on, so I should, too," she said.
Sometimes, she quipped, an ice cream or chocolate is the best remedy when encountering trolls.
She will, however, take constructive feedback seriously. "If there is some truth in what they say, then I can learn from it and improve," she said.
The tireless quest to further hone her craft never ends. "I always tell myself to keep improving. How do I speak better, how do I speak clearer? I do not find excuses for myself and if I know I did not do a good job, then I will try to do better the next time," she said.
Her aim is to grow into the best actress that she can be. "When people think of who the top three actresses are, not in terms of popularity but in their craft, I hope that I come to mind," she said. "So that is my goal for myself to always be in the top three, or even the top – that is the dream."
Photography by Alvin Teo, styling by Lena Kamarudin, hair by Dexter Ng, makeup by Shaun Lee, photography assistant Samuel Foo, fashion assistant Muhammad Sadiq. Art direction by Jasper Loh, produced by Penelope Chan and Shalini Selliah.
CNA Lifestyle and Louis Vuitton celebrate extraordinary women in this series, along with the spirit of the house's iconic Capucines bag.
CNA Women is a new section on CNA Lifestyle that seeks to inform, empower and inspire the modern woman. If you have women-related news, issues and ideas to share with us, email CNAWomen [at] mediacorp.com.sg.