First female fighter squadron commander, Malay magazine editor inducted into Singapore Women's Hall of Fame
Pioneer of performance art Amanda Heng, and Esther Tay, the first Singapore fashion designer to break into the Japanese retail market, were also inducted this year.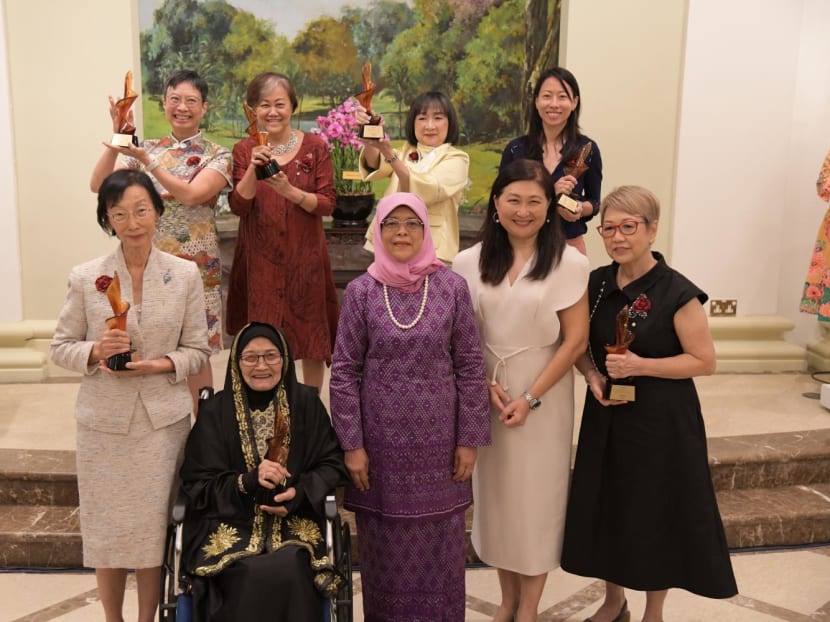 Eight women were inducted into the Singapore Women's Hall of Fame on Wednesday (Mar 8), making it 182 women who have been honoured for their outstanding achievements and contributions so far. 
Among them is Saleha Mohamed Shah, who in the 1950s and 1960s was the editor and sole writer of the first magazine for Malay women in the region. 
At its peak, Fashion magazine, written in Jawi, distributed about 100,000 copies monthly and drew "busloads of women" from Malaysia to its Singapore office on weekends.
Saleha wanted the magazine to encourage Malay women "to read and broaden their world view", and it eventually became "an agent of change for the development of the modern Malay woman", according to a press release.
"She's very emancipated, for a woman at that point of time," said her daughter, Hartati Mohamad Som. "She looks at men as her equal. She doesn't think: 'I'm a woman'. Even until now, she doesn't have this ... inferiority complex.
"Even if there were any obstacles, she's the kind who would go all out to prove - at that time, society at large, Malay society, frowned upon girls going out to work, girls mixing with men. But in her (line of) duty, she needs to (mix) with not only men, but all other races as well. So that was the first major obstacle."
"No obstacles," Saleha said simply. "Because I don't feel it. Because the men also considered me the same."
Another inductee is Senior Lieutenant-Colonel Lee Mei Yi, the first woman appointed to command a fighter jet squadron.
"My advice for women to succeed in my field is: Don't be afraid to try something different. I think it's good to have big dreams and big ambitions. So if you set your mind to it, don't be afraid to put in the effort as well. You need to definitely do your part to make sure that you meet the standards, that you are able to hold your own in this field," said SLTC Lee, who led the F-16 "bomb burst" at the last National Day Parade.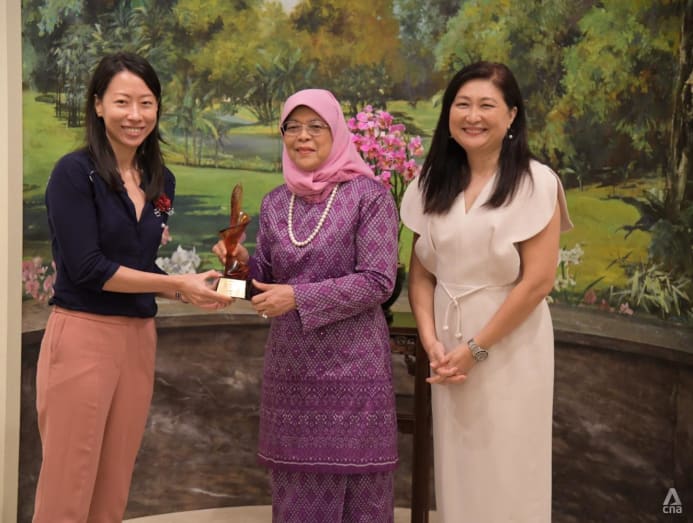 Novelist and playwright Ovidia Yu, who dropped out of medical school to pursue her passion for literature and writing, noted that her being Asian was in fact a larger handicap than being female.
"Reading was a big thing, but the sad thing too is there weren't very many local female role models," Yu said. "So you read things from outside coming in where - you know, the Nancy Drew books, everything.
"So I read all those murder mysteries and once you see other people doing in print, it gives you a chance to do it in person. So you rewrite them locally, which I've been doing ever since," said the internationally acclaimed writer, whose Crown Colony series of historical murder mysteries has been optioned for television by an international production company.
"Only don't say I was copying Enid Blyton and all that (or) I'd get copyright trouble," she quipped with a laugh. 
"But yeah it's like - based on that, but in local (context), how would it be for me in such a situation?"
The other inductees are: 
Amanda Heng: One of the first artists in Singapore to explore feminist issues in her work and to use performance art to express her ideas.
Celia Loe: Pioneering fashion designer and entrepreneur, who at her peak had more than a dozen stores in Singapore, Kuala Lumpur and London.
Esther Tay: Another pioneering fashion designer and entrepreneur, who was the first Singapore designer to break into the Japanese retail market.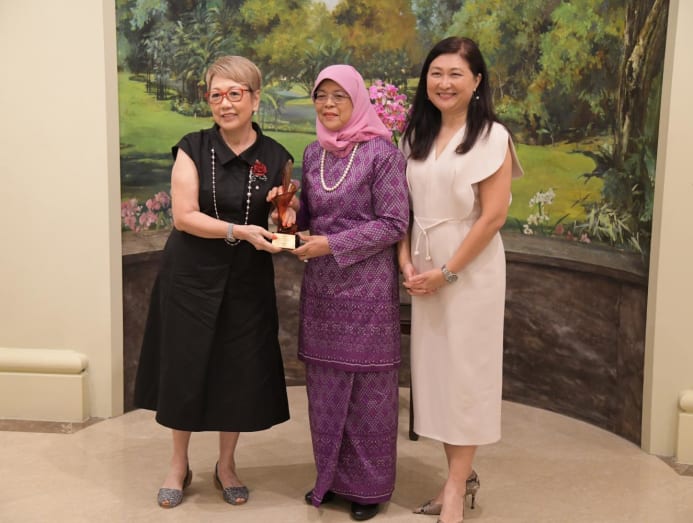 Janet Lim: A global refugee crises problem-solver, who in her 34 years with the United Nations High Commissioner for Refugees helped to establish the UN refugee agency's emergency response capacity and improve collaboration within the humanitarian community.
Khoo Kim Choo: Pioneering educator and early childhood specialist, who played a key role in the transformation and growth of Singapore's early childhood education sector.
The Singapore Women's Hall of Fame was founded in 2014 by the Singapore Council of Women's Organisations to celebrate the achievements and contributions of the country's most outstanding women, and to document and share their stories.
Said SCWO president Junie Foo: "It is so important for the young to have role models, people they can look up to and be inspired by. 
"The women in the Hall of Fame are fantastic role models. Many faced obstacles as they pursued their dreams and ambitions, but they persevered, and they persisted, and they eventually saw success.
"This is the message of the Hall of Fame – these women did it, and so can you," she said. 
CNA Women is a section on CNA Lifestyle that seeks to inform, empower and inspire the modern woman. If you have women-related news, issues and ideas to share with us, email CNAWomen [at] mediacorp.com.sg.