Selena Gomez designs body-positive swimwear in new tie-up
The 28-year-old star announced her collaboration with US swimwear label La'Mariette on Saturday (Jul 3), a six-piece collection that encourages women to "love their bodies unconditionally".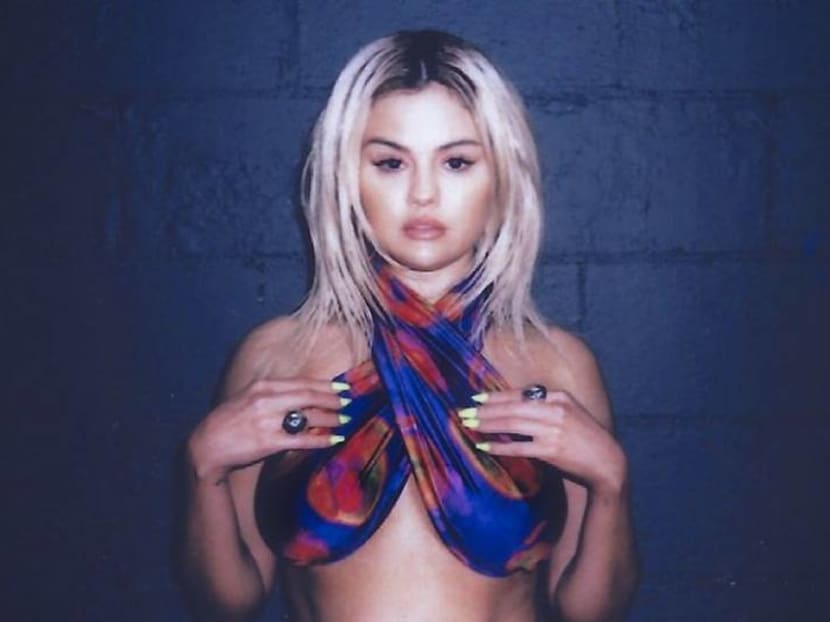 From her beauty brand Rare Beauty to acting and her numerous music collaborations, is there anything that Selena Gomez can't – no, doesn't – do? Here's another: She now designs swimwear.
The singer told her Instagram followers about the six-piece collection she designed for La'Mariette, ranging from a one-piece suit to matching separates such as a wrap top, a sarong skirt and a triangle bikini top. Prices for the La'Mariette x Selena Gomez collection range from US$49 to US$119 (S$65.93 to S$160.12).
"What I love about this brand is that it celebrates women who love their bodies unconditionally, giving themselves the grace they deserve," she said. 
The collection ranges from sizes XS to XXL, and features a print called Aura, with its rich hues of deep purple, bright green and orangey red. 
The brand is all about "letting every girl have that opportunity to wear something that looks good on them, and not just on the sample size," said La'Mariette co-founder Morgan Brutocao in a 2020 Elle interview. 
Gomez was seen wearing a La'Mariette one-piece suit on Sep 25 last year, which revealed a scar from her kidney transplant. She said: "When I got my kidney transplant, I remember it being very difficult at first showing my scar. I didn't want it to be in photos, so I wore things that would cover it up. 
"Now, more than ever, I feel confident in who I am and what I went through, and I'm proud of that." 
The star is one of the most open celebrities around, previously speaking out about her battle with lupus, an autoimmune disease that forced her to take a break from work, and dealing with depression and anxiety. Last month, she opened up about her struggles with her fluctuating weight through the years.