8 things for kids and families to do this September school holidays
That's practically an activity a day, to get your children out of the house and keep them busy during the one-week break.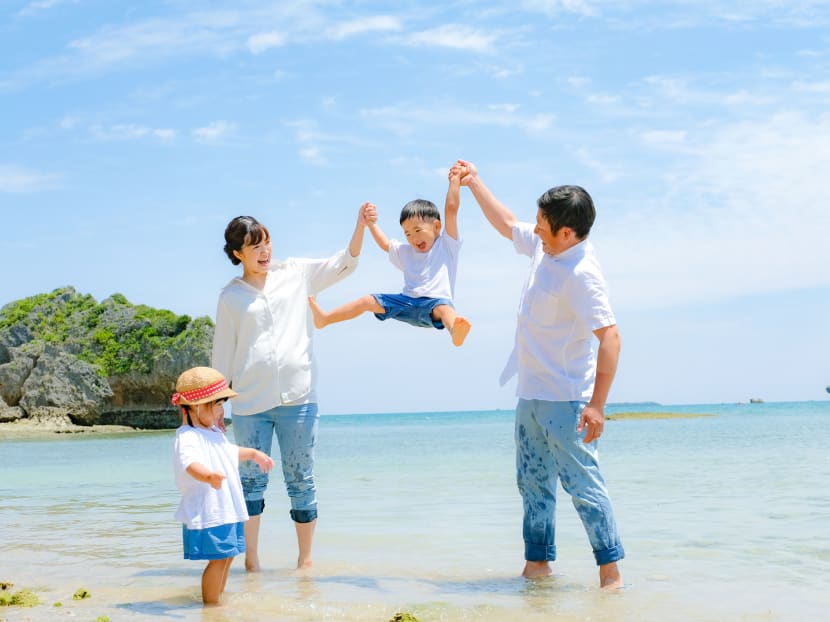 Most parents of school-going children will tell you that the September holidays aren't really a "true" break. If you have kids taking the national exams this year, it's just a few short weeks to the PSLE, while those doing the O Levels are likely to be in the middle of their preliminary exams.
It's not much different for other schoolkids, with many gearing up for the year-end tests and exams.
But as parents, we know our kids need a break – especially with the pandemic putting paid to any short breaks we might have taken during this time, and with kids experiencing months-long cabin fever from being cooped up at home.   
Here are some activities the family might enjoy. 
ART-ZOO WONDER GARDENS AT GARDENS BY THE BAY
As part of the Children's Festival, join Bruno Bear and Little Kong with their other giant inflatable friends at the Supertree Grove.
Your children will get to go on the trail and complete activities following the Wonder Gardens Trail Booklet. When they are done, present the completed Trail Booklet at the redemption counter for their Art-Zoo Wonder Gardens stickers.
The trail covers the surrounding greenery of the Supertree Grove and features animal friends such as the Cheerful Caterpillar, Radiant Rhino Beetle, Super Speedy Snail and Lovely Ladybirds.
For a learning experience, check out the Little Critters' Wonder Workshops, which take caring for the environment to new levels. Children learn to upcycle, make their own masks, create slime and even make their own insect terrariums.
The Art-Zoo Wonder Gardens Trail is on from Sept 4 to Oct 3, from 10am to 7pm daily. Admission is free. The Little Critters' Wonder Workshops are S$16.40 each (inclusive of a service fee) and run on Saturdays and Sundays, 10am-12pm and 2pm-4pm.
For more information, click here.
BEACH AND COASTAL CLEAN-UP WITH GENECO 
To celebrate Coastal Cleanup Month in September, arm your family with the Green Nudge Coastal Cleanup Kit for a beach clean-up. It's part of the Geneco Changemakers programme to be eco-conscious; Geneco has partnered with environmental group Green Nudge for this initiative.
Each rental toolkit comes with gloves for adults and kids, metal tongs, a weighing scale to weigh what you've picked up, as well as a mini First-Aid kit, a cutter, shovel and a beginner's guide to Coastal Cleanup, created by Green Nudge.
What's more, you may even book a complimentary Zoom consultation with the Green Nudge team to learn more about beach clean-ups. The guide, along with the consultation, will introduce your kids to becoming more eco-conscious and sustainable in their day-to-day activities.
Simply return the tools after one week.  
Geneco x Green Nudge Coastal Cleanup Kit can be booked here.
FARMER FOR A DAY
For urban children growing up in the city, it's a rare sight to see a farm. However, some farms here are bringing their sustainability to the forefront and getting the family involved.  
JUNIOR URBAN FARMER CAMP BY EDIBLE GARDEN CITY
The Edible Garden City Junior Urban Farmer Camp is an immersive farming experience. For three half-days, your kids get their hands dirty by learning about urban farming. They'll see, touch and smell plants, plus the little insects that keep our ecosystem going.
What's more, they'll also pick up gardening tips and tricks, and get comfortable in the outdoors.
The camp will also touch on composting, where they get to create organic compost using food waste. They'll also learn about the life cycle of plants from seed to flower, dried leaves and how they can give new life.
Finally, your children will also experience a farm-to-table experience by creating healthy treats with their urban farming experience.
The Junior Urban Farmer Camp is suitable for children aged four to 12 and runs from September to December. It is S$380 per child for three days, inclusive of materials. Each group requires only two children to start, with a maximum of 10 per group.
To register, click here.  
HAY DAIRIES
One of the pioneer farms in Singapore, Hay Dairies used to rear poultry and pigs and was once one of Singapore's largest pork suppliers. When pig farming was phased out, it then got into goat farming and Hay Dairies began its journey in December 1988.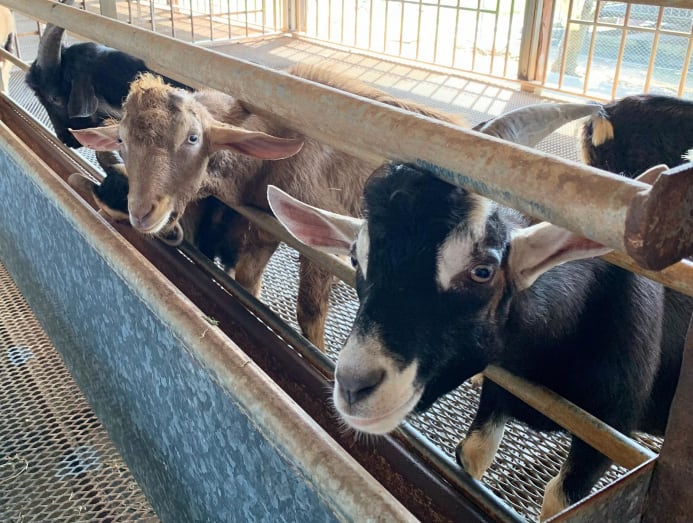 Today, the farm produces goat milk for sale and does educational tours for schools (although these have been put on hold due to the COVID-19 pandemic). Small group tours are still ongoing, and these Free and Easy Tours are available for groups of 10 and below.
Your children will get to try milking a goat and also observe how the animals live on the dairy farm. They'll even get to feed them with alfalfa hay, which you can purchase on site.
Simply walk in and join their Free and Easy Tour if you are going in a small group. Bookings are necessary for groups above 10. Hay Dairies is open from 9am to 4pm every day and closed on Tuesdays.
For more information about the Hay Dairies Free and Easy Tours, click here.
GROOVY MOVES
Discover the joy of movement with da:ns festival's Footwork 2021 programme, which gives you and your children the opportunity to learn different dance genres and learn from expert dance instructors from different schools.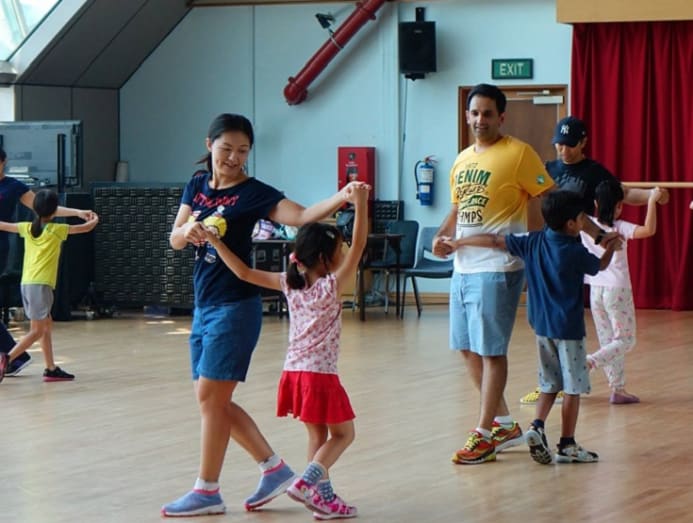 The Footwork: Parents & Kids programme allows parents and children to take part in various dance forms. Try contemporary dance, tap or Bollywood with themed classes held at the Esplanade Rehearsal Studio from Sep 4 to Sep 12. It's suitable for seven- to 10-year-olds.
For children over 10 years, there's the Footwork: Adults & Youths where you get to try electro swing, flamenco, waltz and even jive.  
Each Footwork session is S$17 per person, minimum two pax per session. Each child below 10 must be accompanied by an adult.
For more information on the programme, click here. 
MAKE MAGIC WITH ART
Enter the world of magic with Artary's school holiday programme, aptly named The Magician's School. A two-day programme, your child gets involved in their own Magician's Show production, creating and designing stage and trick props.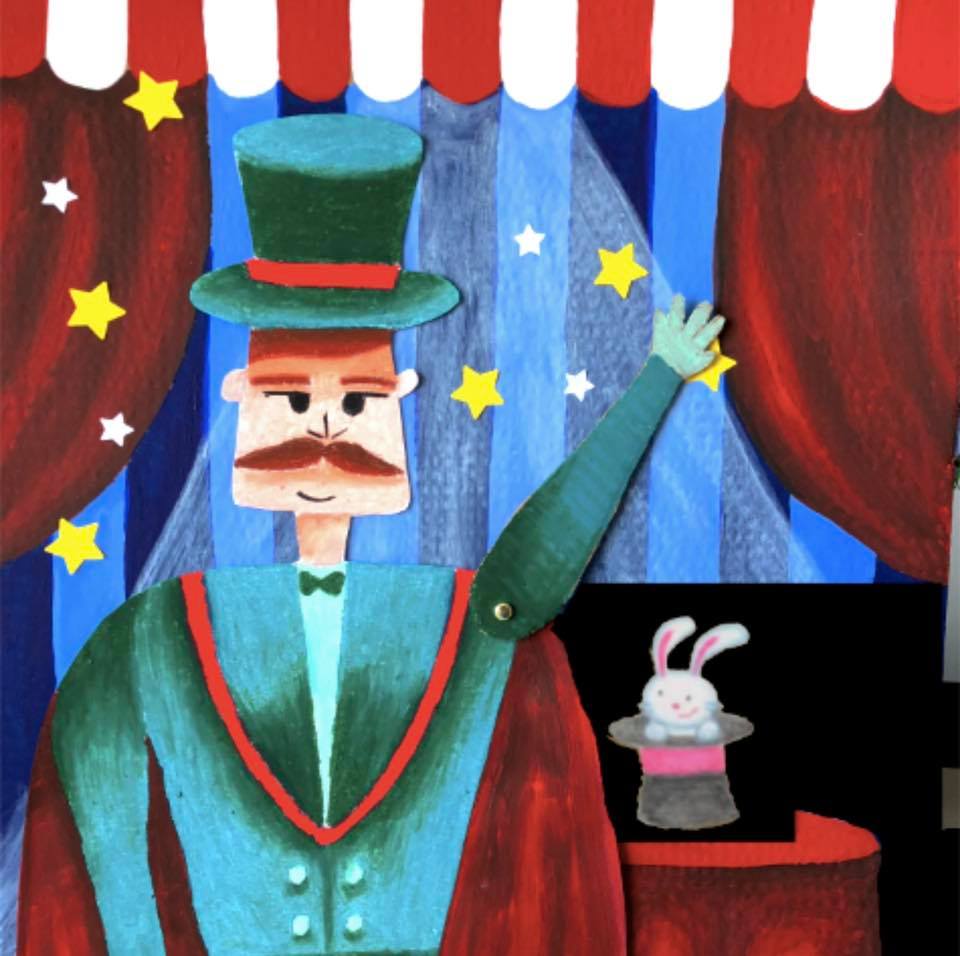 They'll also fabricate a magician's case with papier-mache and play dress-up too. They'll delve into different art techniques and be allowed to expand their creativity, which helps with innovative and imaginative solutions to problem-solving through self-expression.
The programme is suitable for children aged five to 12, and artworks will be customised to be age appropriate. Each group has a maximum of five children to one art teacher. No prior art experience is necessary, just turn up and let the magic happen.
Artary's The Magician's School Holiday Programme runs on Sep 9 and 10, 11.30am–4pm at their eight locations.
For registration and more information, click here.
STAYCATIONS THAT KEEP EVERYONE HAPPY
Holidays can be difficult to plan when you need to keep the kids meaningfully engaged and still want downtime for the adults to recharge. These staycations tick all the boxes to make sure everyone's happy and well-rested for the new school term – and exams – ahead.
GLAMPING IN STYLE
Sofitel Singapore Sentosa Resort & Spa has a Family Fun Glampcation – all in the comfort of your hotel room – which features a themed vacation for the entire family. Choose from eight themes, including Under the Sea for a marine-themed vacay, the Farmhouse with farm animals, Jungle Explorers for a safari theme or a Galaxy theme for budding astronomers.
What's more, if you want to bring your fur kid, they get their own Glampcation tent.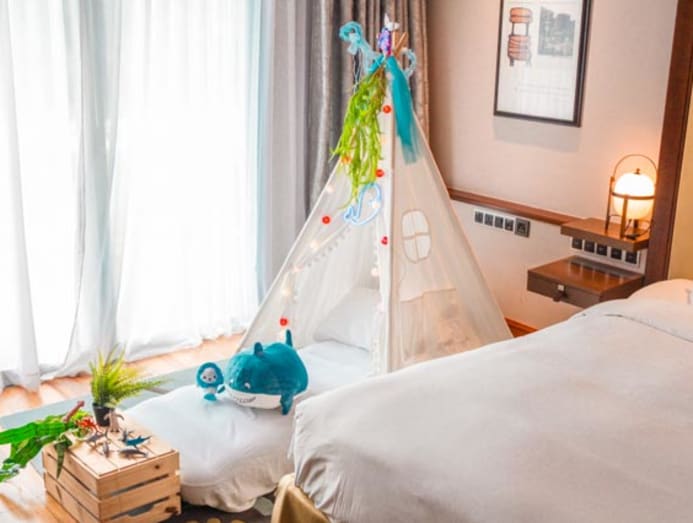 Children get to choose a 45-minute activity at the Villa des Enfants (Kids Retreat), such as face painting, making wind chimes, mermaid swimming and making their own snowflakes, plus meeting the resident peacocks of Sentosa.
Parents can retreat to the Sofitel Spa, or swim in the 33m pool when the children are doing their own activities. Or enjoy quality downtime amid the lush 27-acre greenery of Sentosa that faces the South China Sea.
The Family Fun Glampcation costs S$1,096++ for two nights, for two adults and one child (aged 11 and below). It includes the tent set-up, daily breakfast and S$60 credit for dinner nightly. Fur kids have their indulgences for S$50++ per night. Additional Kids Retreat activities are S$35++ per child, from five to 12 years old.
For more information, click here. 
GOURMET WITH YOUR STAYCAY
Savour cuisines from around the world right at our own backyard. Shangri-La Singapore offers gastronomic staycations with the property's iconic restaurants.
Choose your destination: Italy with a Getaway with Waterfall Ristorante Italiano, China with Shang Palace's Cantonese cuisine or enjoy contemporary European delights with Origin Grill.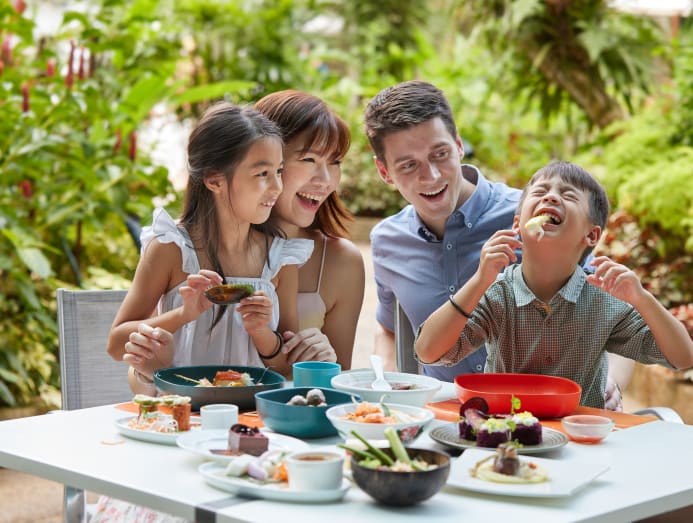 The staycay offers an indulgent family escape with all the Shangri-La trappings – delightful daily breakfast at The Line, complimentary access to the hotel's famed buds by Shangri-La, an indoor kids playground with rope courses and ball rooms in a creative experiential activity space.
Plus, you get access to Splash, a 1,300 sq m water play facility with six unique water zones including slides, lazy rivers, water sprouts and even wading pools for the very little ones.
Adults can lounge by the pool, get a workout at the Health Club Gym, the tennis courts or recharge at Chi, The Spa, the hotel's award-winning spa.
Each staycation is for a booking of three days, for two adults and two children aged 12 years and below. It also includes a three-course dinner at either Waterfall Ristorante Italiano, Shang Palace or Origin Grill. Rates start from S$438++ per room, per night and the offer runs from now until Nov 30.
For more information, click here.
CNA Women is a section on CNA Lifestyle that seeks to inform, empower and inspire the modern woman. If you have women-related news, issues and ideas to share with us, email CNAWomen [at] mediacorp.com.sg.