Nearly 60% of Singapore women have low sexual function, says KKH in new study
In the first of CNA Women's series of stories on painful sex, we look at the prevalence of female sexual dysfunction in Singapore and how this can worsen the country's declining birth rate.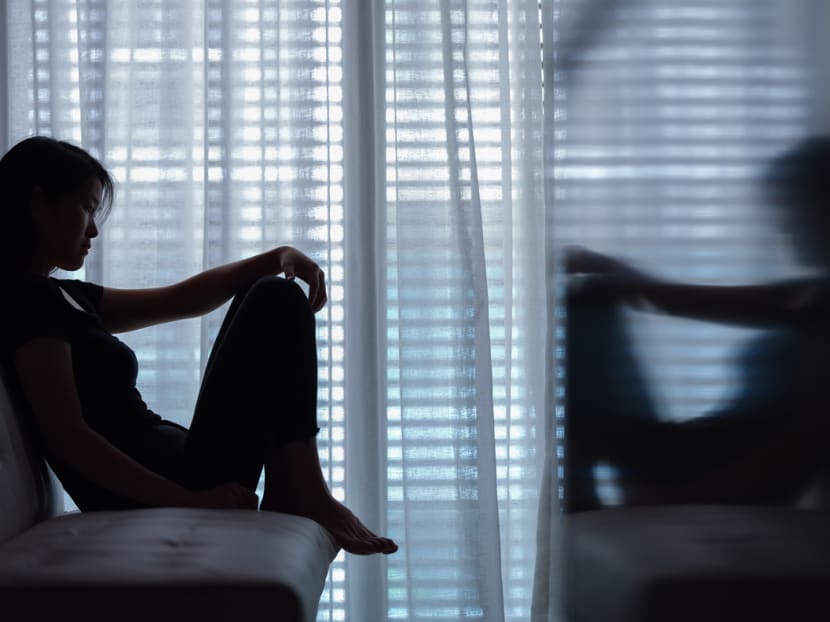 Nearly 60 per cent of the Singapore women surveyed in a first-of-its-kind study led by KK Women's and Children's Hospital (KKH) experienced low sexual function – an indicator that they were at risk of developing sexual dysfunction.
These women were also less likely to try to conceive and would take a longer time to get pregnant, the hospital said.
The study, published in June this year, examined more than 500 women in Singapore who were in the reproductive age group – between 18 and 45 years – and were attempting to conceive within the year. 
The women were instructed to rate their personal sexual experiences in six areas: Desire, arousal, lubrication, orgasm, satisfaction and pain. Each question provided a score from zero to five, whose sum yielded a total score ranging from two to 30. 

The researchers said that those with total scores at or below the median value of 22 were determined to have low sexual function, and said to be at risk of sexual dysfunction – defined as having persistent recurrent problems during sex, including pain.
As part of the study, the women were also interviewed on their personal details including age, ethnicity and marital status, pregnancy history and lifestyle habits, and had their physical activity and mental health assessed.
They were then provided with home pregnancy tests and were followed up with for up to one year as they attempted to conceive.
Results showed that 58.6 per cent of Asian women in Singapore displayed scores of less than 22, suggesting they're at risk of female sexual dysfunction. 
Among the six items of sexual disorders examined, low sexual desire and rarely reaching orgasm were more commonly reported in these women, the study revealed.
The study also found that compared to women with high sexual function, those with low sexual function saw their chances of conceiving within the year drop by 27 per cent.  
This drop can be attributed to these women having less sex due to "unpleasant sexual experience and difficulties with intimacy", said researchers.
Psychological distress can also trigger hormonal imbalance, interfering with ovulation and thus delaying pregnancy, they added.
"A SIGNIFICANT PUBLIC HEALTH PROBLEM"
The study came amid an increase in Singapore in the reported rate of female sexual dysfunction – a phenomenon that has also been observed globally.
It affects many women in the reproductive age group, with more than 40 per cent suffering from it across the world, making it a "significant public health problem", the study noted. 
KKH said that in the last three years, the Sexual Health Clinic operated under its Women's Health and Wellness Centre has been managing an average of 90 new cases of the condition annually. 
The most common form of female sexual dysfunction is vaginismus, said the hospital.
Vaginismus is a condition in which the muscles in the vagina tighten involuntarily and prevent any objects from entering the vagina. This affects vaginal intercourse and vaginal medical examinations during gynaecology and fertility assessments and treatments. 
Last year, even amid the COVID-19 pandemic and when hospital visits for non-life-threatening conditions were affected, the Sexual Health Clinic at KKH saw 100 new cases of vaginismus, a 60 per cent jump from the figure in 2017.
The hospital said this could be because of increased awareness surrounding sexual dysfunction as well as where people could seek help for it.
Other hospitals also reported a regular stream of patients struggling with vaginismus, as well as dyspareunia, which is the condition specific to painful penetration during sexual intercourse.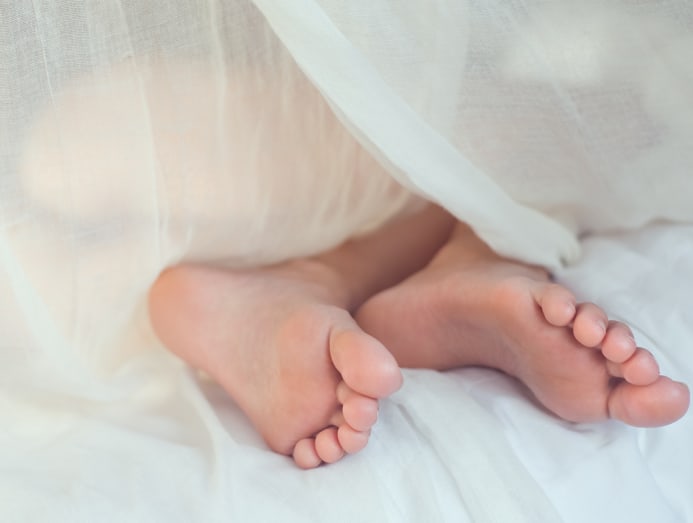 Dr Kelly Loi, an obstetrician and gynaecologist, and a medical director at the Mount Elizabeth Fertility Centre, said she sees around two to four couples weekly who are seeking fertility treatment as they are unable to have sex frequently due to dyspareunia. She sees two to four couples a month who are unable to achieve penetrative sex due to vaginismus. 
"With dyspareunia, sex is possible but painful and uncomfortable. However, with vaginismus, penetrative sex is entirely not possible as there is a psychological fear of pain," said Dr Loi.  
The pain that results from vaginismus is "very distressing and in severe cases, can lead to non-consummation of marriages", she said. 
MORE FOCUS ON SEXUAL WELLNESS
If unresolved, female sexual dysfunction affects the mental and physical health, relationship and quality of life for both the woman and her partner. It is also a key barrier to conception and procreation, said KKH.
The study affirms that low sexual function among local women could play "a major part" in contributing to Singapore's low fertility rate, said Dr Tan Tse Yeun, consultant at KKH's Department of Reproductive Medicine. 
Singapore's fertility rate was 1.1 in 2019 – among the lowest in the world. Only Puerto Rico and South Korea reported a lower rate at 1.0 and 0.9 respectively. Hong Kong and Malta also reported a fertility rate of 1.1, according to figures published by The World Bank. 
"If this problem persists, it could contribute towards the already declining national birth rate," Dr Tan added.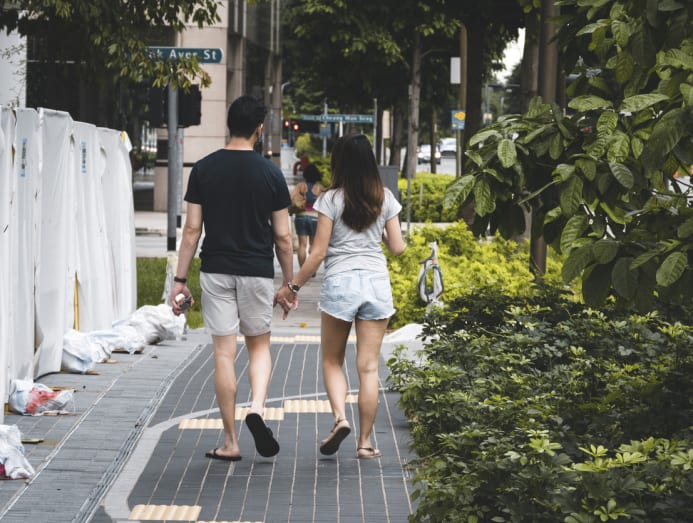 In view of this, more attention needs to be given to evaluating a woman's sexual experience as part of preconception care programmes, the study suggested.
This provides an opportunity to "intervene and resolve sexual dysfunction issues with women and their partners early", resulting in better health and quality of life for women, with "potential beneficial effect on pregnancy outcomes", researchers said.
KKH has "recognised this unmet clinical need" for preconception care services, said its doctors, and are putting in place a comprehensive care package that aims to optimise women's sexual health as well as overall health before conception. 
"This approach seeks to optimise both fertility and pregnancy health for the best start in life for future generations of children," said Dr Tan.
Last week, KKH launched the SingHealth Duke-NUS Maternal and Child Health Research Institute, where it announced the care package called Healthy Early Life Moments in Singapore, or HELMS.
KKH senior consultant Professor Jerry Chan described HELMS as a "new model of care" that applies to a woman's metabolic, mental and sexual health. It will adopt a "life course approach in that the woman will be followed from preconception, through pregnancy and after the baby is born". 
More details about HELMS will be made available soon, he said.
"Educating women about sexual wellbeing and sexuality issues, de-stigmatising and normalising these topics as well as encouraging more discussions and conversations will go a long way in encouraging better sexual experience in women," said Caroline Chua, a senior principal physiotherapist at KKH. 
KKH principal psychologist Cheong Xinyi agreed, adding that providing avenues as well as "clearer and more timely information" about where to seek help for sexual health issues would also be useful. 
"To this end, healthcare professionals are encouraged to consider sexual health functioning as part of general wellbeing rather than a separate issue," said Cheong. 
Such efforts will encourage women with female sexual dysfunction to come forward and seek treatment early, thereby improving outcomes, the doctors said.
The study can be found here. 
Editor's note: The KKH study was conducted between 2015 and 2018, and published in June 2021. The story has been updated to reflect this. 
CNA Women is a section on CNA Lifestyle that seeks to inform, empower and inspire the modern woman. If you have women-related news, issues and ideas to share with us, email CNAWomen [at] mediacorp.com.sg.