Time to talk about sex: Singapore podcasts, websites for women's sexual wellness
When it comes to topics like orgasms and STDs, these local media platforms are as uncensored as it gets.
Do a Google search on topics considered taboo in Singapore, such as women's sexual health and pleasure, and you'll likely be frustrated with the results, many of which can't be applied to the Asian or local context.
Thankfully, women have been stepping up to help fill the vacuum, as evident in this list of speciality podcasts and websites.
SEX AND SINGAPORE CITY
Sex And Singapore City is a website by award-winning blogger and dating coach Nixalina Watson, who moved here about four years ago from London, where the media dubbed her the local Carrie Bradshaw. Describing itself as "witty, gritty and uncensored", Watson's namesake podcast talks about sex and relationships from the female perspective, although local actor Paul Foster occasionally makes an appearance with an alternative view.
Standout episodes include Women Who Can't Orgasm Through Penetrative Sex – Let's Discuss and The Dominant Meets The Submissive – A BDSM Dive-in.
Check out the Sex And Singapore City website and podcast.
SHY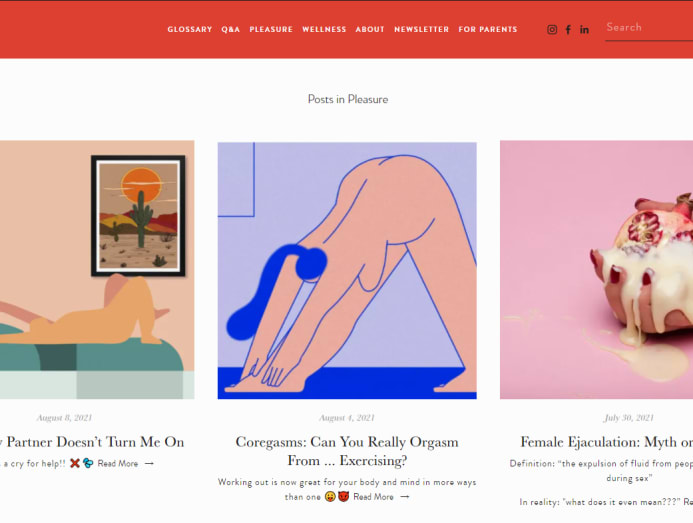 Shy is a platform run by four friends, Charmaine Tan, Ruth Ong, Junel Seet and Kushagra Goyal, who were struck by how openly sex was talked about in other parts of the world, particularly on the billboards of New York City, and wanted to make the topic more accessible for youths back home in Singapore.
Shy has a blog with catchy post titles like "All Things Oral" and "Coregasm: Can You Really Orgasm From Exercising?", a newsletter and an Instagram page that uses graphics to teach followers about anything from breast cancer to sex-tech trends.
Check out the Shy website and Instagram page.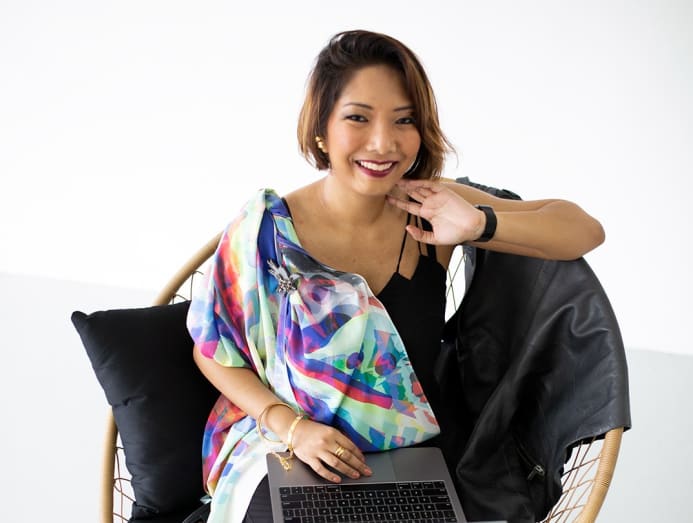 After her mother died suddenly in 2019 from breast cancer, a condition she had kept hidden from her family, writer Noorindah Iskandar wanted to create a "safe space to break the silence on taboo topics, where women can gather to share, and gain advice and insight from each other's stories". 
When COVID-19 put a stop to physical gatherings, she decided on the next best thing: An online platform with articles anyone could have access to and that encouraged women to not be afraid of Googling about sex and love. 
Content highlights include IGTV reviews of sex toys and the educational carousels that speak on offbeat topics like having sex while on your period, the importance of sex aftercare and what to expect during HIV testing. 
Check out the Shy and Curious website and Instagram page.
SOMETHING PRIVATE PODCAST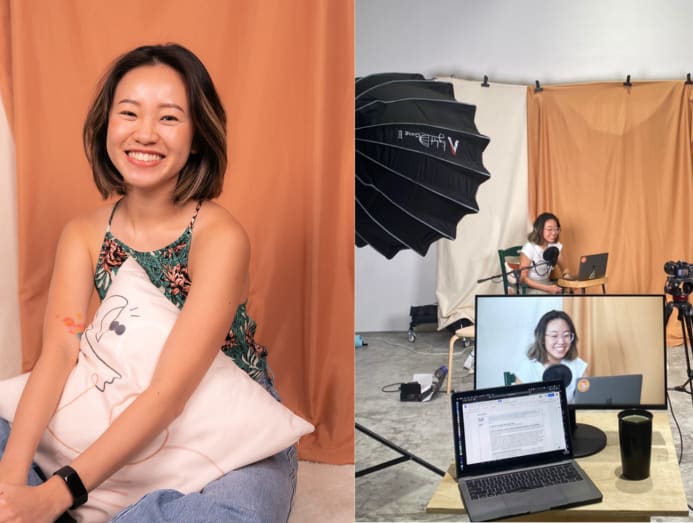 What does the modern woman sound like? 
Something Private, a podcast under the Our Grandfather Story media publishing umbrella, offers a space for women to discuss today's most pressing issues around gender and society. 
Launched by host and producer Nicole Lim in 2019, the podcast has welcomed listeners in more than 60 countries and boasts 80,000 unique downloads.
Standout episodes on women's sexual health and wellness include Cramps Suck, Period! featuring media personality Hanli Hoefer, My Mum And I Consult A Doctor About HPV and Sis, You Might Have Cysts with Malaysian celebrity chef Ili Sulaiman.
Find out more about the Something Private podcast.
THE TRULY OTHER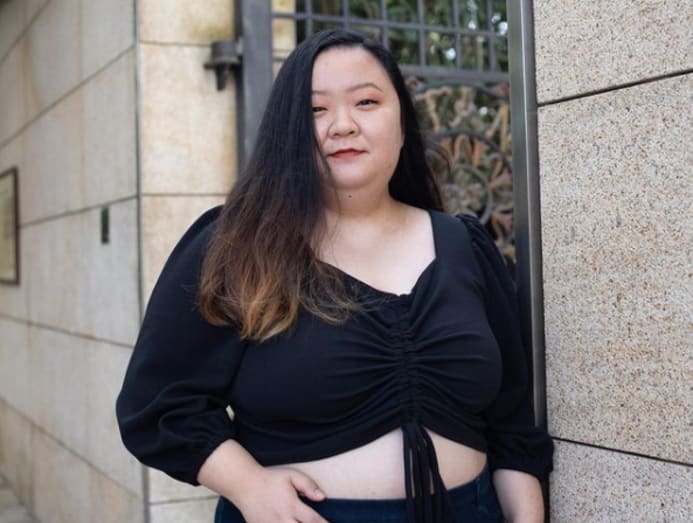 Describing itself as a platform "for the curious with big questions", The Truly Other podcast discusses social issues, especially those concerning women, with past episodes touching on topics like body positivity and being an Asian woman living outside Asia.
Podcast host and producer Victoria Chwa also writes informational posts on Instagram about issues like sexual violence and recently partnered with local sex toy brand Good Vibes for a chat on all things masturbation on Instagram Live.
Check out The Truly Other podcast and Instagram page. 
CNA Women is a section on CNA Lifestyle that seeks to inform, empower and inspire the modern woman. If you have women-related news, issues and ideas to share with us, email CNAWomen [at] mediacorp.com.sg.