'I'm 43 but I feel 23': How domestic workers in Singapore keep fit on days off
Domestic helpers may experience weight gain, sleep disorders, headaches, anxiety or depression working in Singapore. Four domestic helpers from Indonesia and the Philippines tell CNA Women how they started taking charge of their physical and mental health.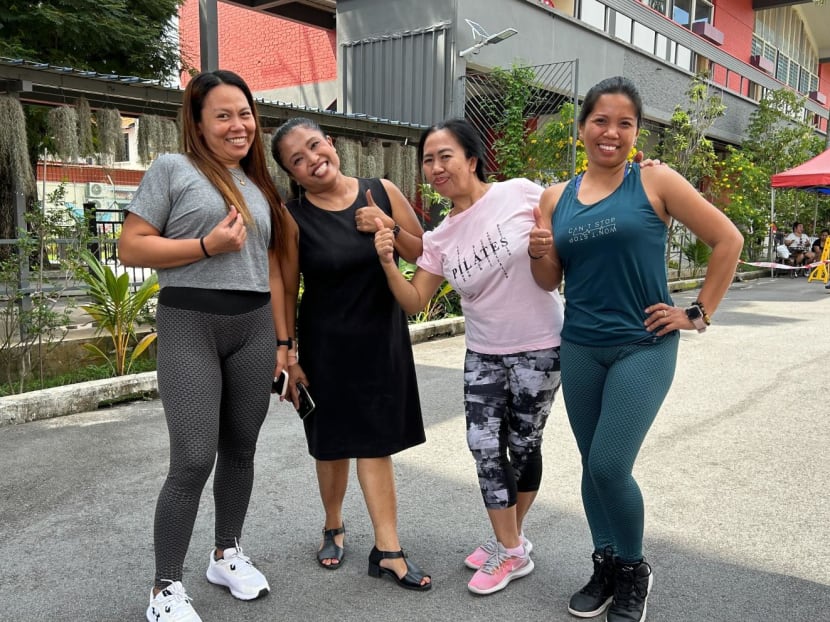 When Karen Ann Lago came to Singapore as a domestic helper in 2005, she was looking forward to earning enough to provide a better life for her family in the Philippines.
The then-23-year-old didn't expect that within two years, she would struggle with poor health – weight gain, fatigue and frequent headaches. 
Her experience is not uncommon. Many foreign domestic helpers in Singapore experience fluctuations in their physical and mental health due to the jarring change in their work and living environment, according to Dr Stephen Tong, the CEO of Bethesda Medical, a screening and medical centre that works with the health and manpower ministries to provide health services for migrant workers in Singapore. 
Dr Tong, who has spent over 15 years seeing to the medical needs of foreign construction workers and domestic helpers, said: "Domestic helpers, especially in their early years in this country, tend to experience multiple issues regarding their health."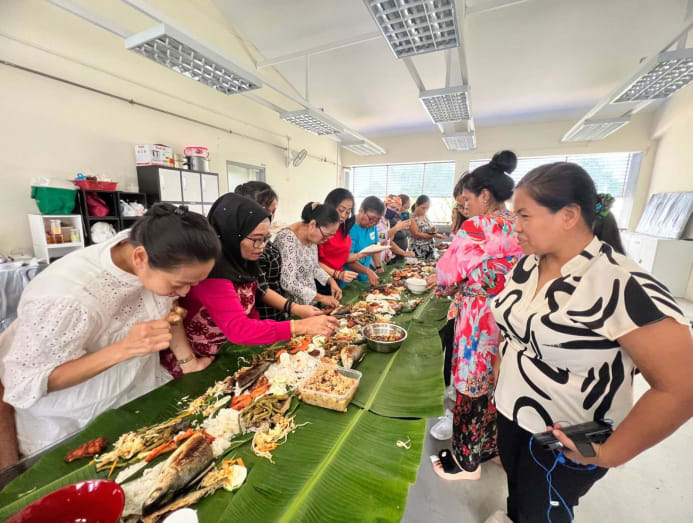 "Due to being newly exposed to different types of food here compared to the ones at home, they may face issues related to their appetite, like loss of appetite or binge eating, which can lead to malnutrition or obesity.
"They may also experience a decrease in physical activity, as they no longer walk or go around as much as they did in their home countries," he added.
It's also tougher for a domestic helper who comes to Singapore when she's older, say, in her 30s and 40s. Said Dr Tong: "By then they may already have chronic diseases like diabetes, high blood pressure or thyroid."
EXERCISING ON HER DAYS OFF TO MANAGE HER PHYSICAL HEALTH 
It has now been 17 years since Lago first came to Singapore, and a lot has changed for the domestic helper, who currently works for a family of four with two young children. The 40-year-old said she now feels "healthy as ever".
Every Sunday for the past eight-and-a-half years, Lago has travelled from her employer's home in Outram to the Foreign Domestic Worker Association for Social Support and Training (FAST) in Still Road.
A women-only centre, FAST provides courses, social programmes and fitness classes for migrant domestic workers in Singapore.
There, she attends a variety of fitness classes with her fellow domestic helper friends. Since joining these classes, she lost almost 10kg and feels a lot stronger. 
"Being here and being able to work out with my friends makes me feel good about myself and my body," Lago said. "I don't feel so tired anymore, I feel fun and energised."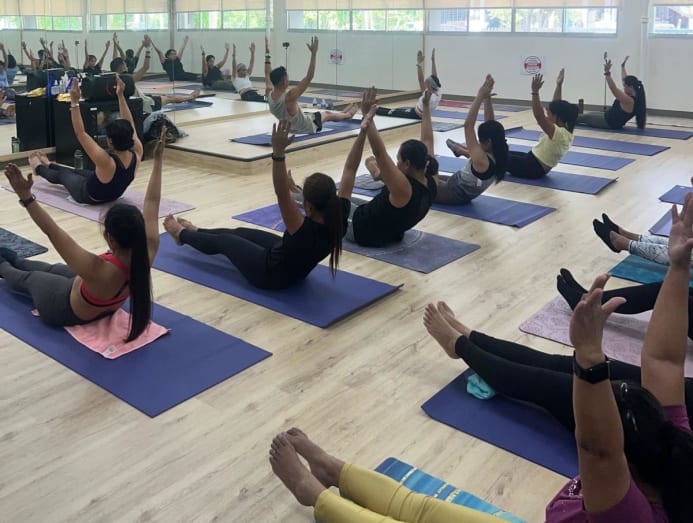 For a membership fee of S$36 a year, Lago and her friends can sign up for various programmes. Fitness classes include yoga, K-pop dancing, pilates, and ABT, which focuses on strengthening and toning the abdomen, buttocks and thighs. 
The sessions last from one to two hours, and Lago said that while she usually goes for one or two workouts every Sunday, the most she has attended in a day is four.
I can carry so many heavy things at home for my Ma'am, I sleep better and I don't feel tired when I wake up and do work. I'm 43 but I feel 23.
Joining her are two other domestic helpers, Sriweni, 53, and Charminia Lopez, 43. The three of them met and became friends while attending FAST classes. 
"It's so important to exercise and keep fit if you're a helper, no matter your age," Sriweni said. "If not, who's going to clean? Who's going to cook? Who's going to do the house chores? All this needs strength, and it's why I work out."
"I became a member and joined the programmes here only two years ago," Lopez said. "But it's changed my life so much. I can carry so many heavy things at home for my Ma'am, I sleep better and I don't feel tired when I wake up and do work. I'm 43 but I feel 23."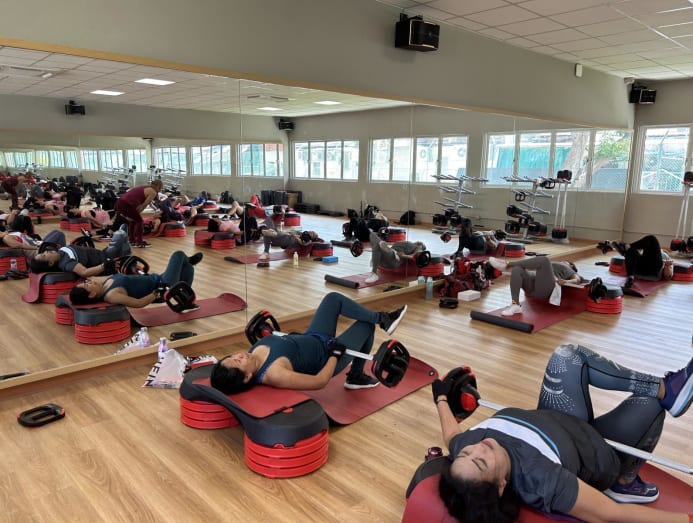 MENTAL HEALTH ISSUES ARE ALSO A PRESSING CONCERN FOR DOMESTIC HELPERS 
In addition to physical health issues, Dr Tong observed that mental health is a bigger concern. 
He estimated that around one in five domestic helpers who visit Bethesda Medical for medical consultations have expressed varying degrees of stress and anxiety, due to homesickness or concerns about their financial situation. 
However, Dr Tong stressed that this number only accounts for those domestic helpers who are open about what they're going through. The actual number facing mental wellness issues could be higher, he said.
"Most of them come to live in Singapore as the first time they have ever been abroad. They then have to live in another person's home that does not feel like their own, and some of them don't even have friends or a social circle to fall back on.
"Due to the helpers' social isolation, homesickness, and lack of interaction with like-minded people of the same background and culture, there will likely be stressors that will affect their health," he said.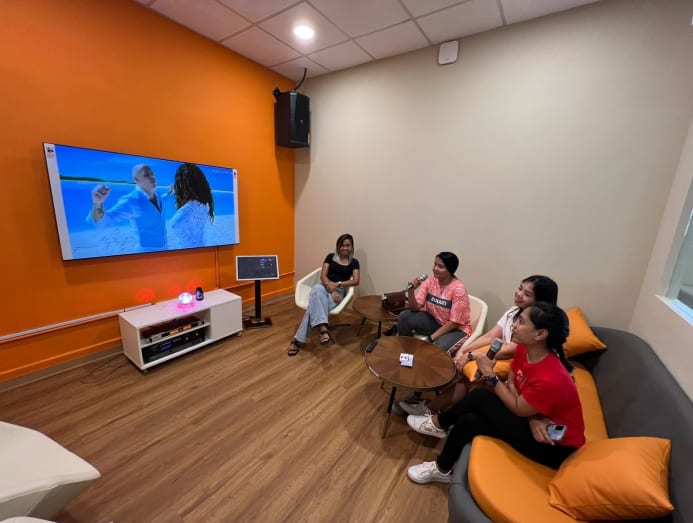 The family physician added: "These stressors, especially if they go unchecked, may accumulate to cause problems such as sleeping disorders, anxiety and depression, constant headaches, and unusual weight loss or gain."
The helper's working relationship with her employer plays a huge role in her health, Dr Tong added. "Depending on how they are with their employers, some of them may not even express these health problems for fear of upsetting their employers.
"If employers are also not very empathetic or reasonable about their helpers' needs and requests – be it religious, social, or anything else – during their stay here in Singapore, that will be very detrimental to the helpers' mental health," Dr Tong said. 
Dr Tong encouraged employers to ensure that their helpers go for regular health checks and to get to know more about their culture. "Establishing camaraderie with helpers can improve their overall health and make the work done better and easier."
A SOCIAL COMMUNITY TO STAY HEALTHY MENTALLY AND EMOTIONALLY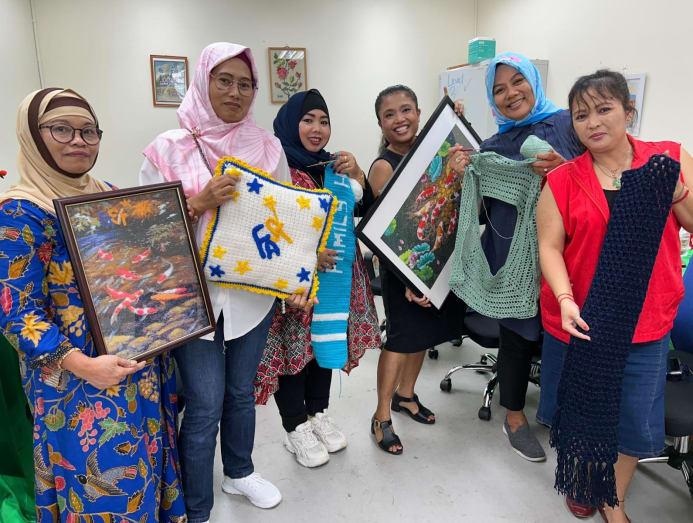 Ernawati Gabriel, a 40-year-old domestic helper from Indonesia who has worked in Singapore for 13 years, has attended FAST's programmes for the past seven years. But instead of engaging in physical workouts, she leads the centre's crochet group. 
Gabriel said: "Crochet relaxes my mind – it makes me think about my home so I don't feel so far away.
"I used to miss home so much when I got here – everything is just different and strange for me. But when I started to create pretty things, I'm more calm, I'm at ease, and I don't feel so stressed."
As the group leader, Gabriel organises the crochet sessions, which take place once a week on Sundays. Each session last between one and three hours. 
She ensures everyone in the group gets along and that newbies, no matter their level of experience, can pick up the craft. She is currently working on a set of scarves as gifts for the newcomers to the activity group.
When I started to create pretty things, I'm more calm, I'm at ease, and I don't feel so stressed.
The environment at FAST also contributes to the helpers' wellbeing when they attend programmes on their days off. The centre is out of bounds to men – they are prohibited from participating in the programmes or even being on the premises, allowing the women to feel comfortable and safe.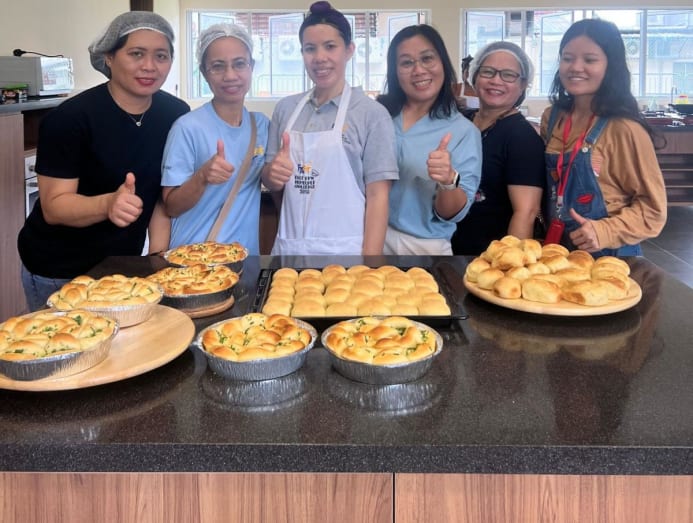 "The best thing about this place is that it's ladies-only," Sriweni said. "No boyfriends, only girlfriends – we only focus on getting fit, working out and doing fun activities without worrying about boys around."
"I'm very different than I was 15 years ago," Lago reflected. "Since I've been exercising a lot, my body and mind are in better shape, and I can do my work as a helper without much difficulty."
CNA Women is a section on CNA Lifestyle that seeks to inform, empower and inspire the modern woman. If you have women-related news, issues and ideas to share with us, email CNAWomen [at] mediacorp.com.sg.