Starting a business with mum? This Singaporean learned valuable life lessons
Working with family has its ups and downs – the duo behind local skincare brand Two Halves, Jo and daughter Ashley Yong, found that the perks far outweigh the challenges.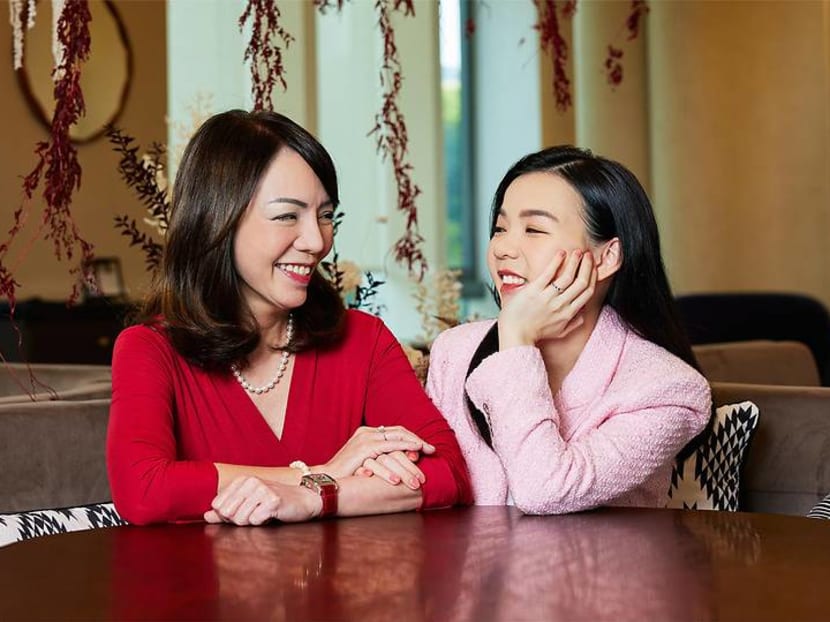 Opposing forces that somehow complement each other – that's how the mother-and-daughter duo behind local skincare brand Two Halves describe themselves.
It's also the inspiration behind the name of the brand. "It's like yin and yang, and about finding balance – because to have good skin, we need to have a balance of self-care and well-being. We want to promote a holistic approach to beauty," said daughter Ashley Yong, about the concept of their skincare line.
What's it like to start a business with your mum? We sat down with Ashley Yong and her mother, Jo Yong, who talk about Two Halves – and the challenges and life lessons they've both learned working with family.
While the business is a joint venture shared with her mother, Two Halves is actually Ashley's brainchild. Having her mother, Jo Yong, come into the picture as a partner, however, was a blessing that helped her to realise her aspiration and strengthen its foundation.
Not only did mum help boost the brand's financial reserves, but, more importantly, she brought with her 25 years' worth of experience in the beauty business.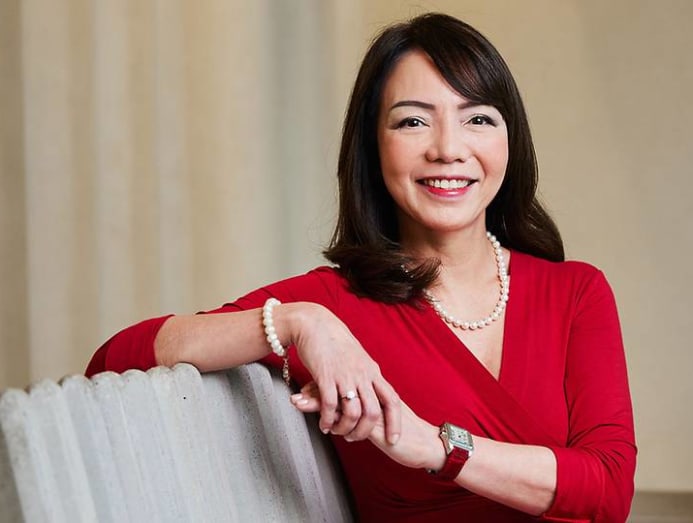 As it happened, Jo had spent a long time with an international beauty conglomerate in her career and has managed multiple big-name brands, including Bobbi Brown, Estee Lauder and Tom Ford Beauty, in her work.
Naturally, Jo was a veritable trove of advice for Ashley to tap on, with regards to her knowledge of how the beauty industry works. But while being glad and thankful for having the opportunity to learn via mum's pearls of wisdom, Ashley also has her own views about running the business.
"She asks me for a lot of advice, but she seldom follows it," said Jo, with a laugh, while sharing how they often have very different ideas about things.
We form a strong force when we combine our separate strengths and views.
"Still, while we have different views, we'd usually come back together after some time. We form a strong force when we combine our separate strengths and views," she adds. Agreeing to disagree (on certain issues) it seems, has worked well for these business partners – a dynamic that is underpinned, of course, by mum's unwavering support for her daughter, despite their often-conflicting opinions.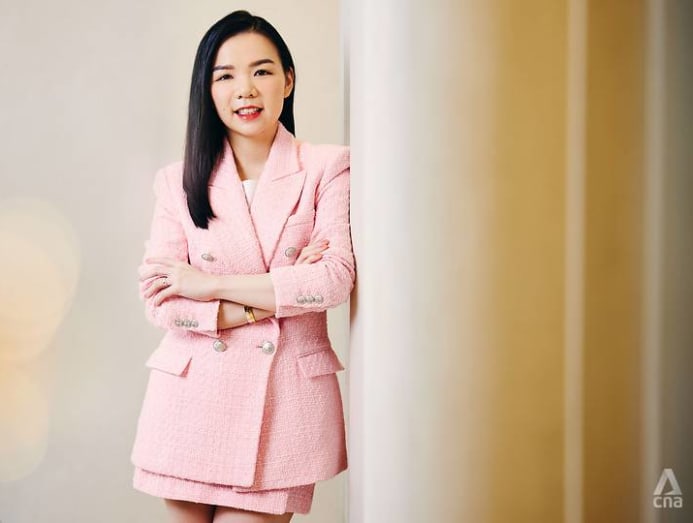 Ashley, who is 28 and now a mother to a five-month-old, is well aware of the boundless nature of maternal love: "My mum will always tell me what not to do, but I'll still do it regardless. But even so, when I choose to go against her advice, she will always end up helping me."
BEAUTY WITH HEART
The global beauty scene has seen an influx of clean brands and product lines of late, fuelling a trend that's set to significantly shape the future of skincare.
In Singapore, it's no different, and Two Halves is one among a number of local skincare brands that have joined the conversation about the importance of mindfully created skincare products.
While many see Two Halves as a clean beauty brand, its founders preferred to describe it with the word "conscious" instead (the brand is also vegan).
"Many people don't know that there's actually no yardstick and clear definition for clean beauty. So when we say that we are a conscious beauty brand, it means that we only use ingredients that are regulated and tested (to be safe for the skin); we do not test on animals; and we market our products truthfully with no intent to mislead," explained Ashley.
Wanting to go the "conscious" route, however, was actually a point of contention between Jo and Ashley, before they put the business plan into action. 
"I kept questioning if she's going for a target market that's too niche – because, if so, we may not have critical mass to keep the business going. There's always this constant dialogue and dilemma throughout the development process – whether if we are doing what we should, or going the right way or not," divulged Jo.
Now, she admitted that she is glad that they have boldly taken that step towards the clean beauty trend, after witnessing the potential it has and how a growing number of consumers are moving in that direction, in which there is an increasing demand for easy-to-use, mindfully made, yet effective skincare.
SLOW AND STEADY WINS THE RACE
Two Halves was launched in October 2019 and, to date, only has two products in its line-up – a hydrating, anti-ageing serum and a skin-replenishing moisturiser that are formulated to pair well together. And in case anyone was wondering about their pace in terms of extending the product line, moving gradually forward was always the plan.
"We launched only one product for each year, and we are discussing about the next new product now. We do really take a long time to launch every single product, but that is part of what our brand stands for. We don't want to crowd the market space and we don't want to launch a product just for the sake of having something to launch," said Ashley.
"The idea is to go slow, but to also make sure that we are putting up products that are meaningful and that meet people's needs. We want to find out what our consumers want and then put it up for discussion again."
To Jo, it also made good business sense. "If we launch too many products at one go, we might risk being stuck with inventory excess at the end of the day. With Ashley, I not only have to advise her on product knowledge and the beauty industry, I also have to advise her on running a business. I think it's good for us to carefully launch products one by one, but we have to make sure we launch it well," she said.
MONEY MATTERS
While expressing her desire to always be supportive of her children's dreams, Jo admitted that she was hesitant at first, when Ashley asked her for her support in starting the business.
"Firstly, I wasn't sure how serious she was about this. Secondly, having spent such a long time in the beauty industry, I know that it's tough work and I didn't want her to go through the same hardship," she said.
"While trying to offer her support, I was actually trying to talk her out of it. Even if she went ahead with trying to run a business, I was hoping she'd go back to a regular job in future if possible."
She changed her mind, however, upon going through the very detailed business plan that Ashley put together and realising how serious she was about the endeavour. Jo and her husband provided their daughter with part of the financial support for the business.
I told her 'a dollar for a dollar'. We wanted her to cough up the same amount as the investment we put in.
"But I told her 'a dollar for a dollar'. We wanted her to cough up the same amount as the investment we put in. I don't care whether she took it out of her savings or got her husband to pitch in for the business. The whole idea was to tie her to the commitment so that she will take full responsibility of the business. That was what we taught our children – they have to take responsibility of their own decisions," she revealed.
Financial prudence is one of the lessons she made sure to impart to her daughter. Having to manage a very tight business budget when they first started Two Halves presented Ashley with an opportunity to practise it.
"We had to be very careful about our spending to make sure we had enough to put into our next product. This explains why our brand was very quiet at the beginning and the fact that not many people knew about us. We wanted to save every dollar possible and market our brand (cost-)effectively. So we weren't very active with broad marketing because we just didn't have the funds for that," shared Ashley.
For the duo, the end goal of running the business is ultimately financial success. "My mum always tells me that if you don't make money from the business, don't waste time on it. If you don't have a return on investment, fold it. Thankfully, she's been very forgiving in terms of how our business performed financially, because results came to us very slowly. But we are actually very satisfied with where we are right now," she confided.
At the same time, Ashley has also found applications for wise money-managing skills in her personal life. "Growing up, I am aware that my mum has always been very proud of her financial independence. It's also something both my parents have instilled in me from young, because they want me to be self-sufficient," she said.
"They also stressed to me the importance of saving for the future, taught me to invest – but never speculate. As a wife and a mother myself now, I'm starting to see how important this advice is because I have my own family to look after. I cannot always depend on my parents for help."
GROWING THEIR BOND
The dynamics of working with family can prove to be difficult at times, as many of those who have experienced it will tend to agree. However, Ashley has found that working with her mother is more enjoyable than challenging.
"With her on board as my business partner, I know that I can always count on her whenever I need help. The entrepreneurial journey can be quite lonely at times, so having her support has been very helpful to me," she said.
Currently, she works full-time on Two Halves and runs the bulk of the operations herself, while Jo has a day job and acts as an advisor for the business.
With her on board as my business partner, I know that I can always count on her whenever I need help. The entrepreneurial journey can be quite lonely at times, so having her support has been very helpful to me.
In fact, starting Two Halves produced an unexpected side benefit – it brought them closer than ever before. "As I've mentioned, we are yin-and-yang in terms of our personalities. But disagreeing with each other, and subsequently learning to listen to our individual viewpoints helped us understand each other better and see new perspectives, which also strengthened our relationship. Our weekly business meetings also allow us to bond as family," she said.
"I feel that I'm in a good position, taking a backseat in the business operations and helping her run things from behind the scenes. I feel privileged to be able to do it in this manner."
In partnership with UOB. For more great ideas that support women who redefine what it means to do it all, visit www.uob.com.sg/women.