Claudia Rankine, Jeanette Winterson, female Malay literary pioneers headline Singapore Writers Festival 2022
Other women writers appearing at this year's SWF include Singaporean novellist Balli Kaur Jaswal and The New Yorker's Jia Tolentino.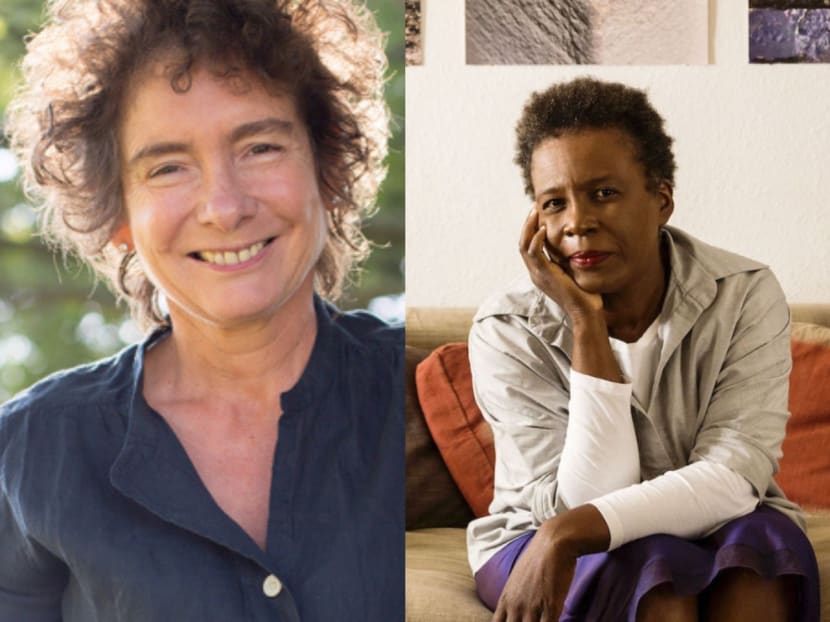 Scribes and book lovers, rejoice – the Singapore Writers Festival (SWF) will hold its first full-scale event since the pandemic this November.
From Nov 4 to 20, festival goers will be treated to more than 200 programmes spanning literature, culture and the arts across Singapore's four national languages.  
The theme for this 25th edition of SWF is simply the word "if" – a contemplation on what could've been and the possibilities that lie ahead – inspired by local writer Cyril Wong's poem If... Else.
As with previous editions of SWF, festival goers will have the chance to get cosy with a selection of celebrity writers. 
This year, distinguished guests include award-winning American poet Claudia Rankine, whose cross-genre works depict a moral vision overseeing social issues like racism and womanhood. Her third published work, Plot, is a book-length poem that uses dialogue, prose and verse to narrate a woman's journey through pregnancy and childbirth. 
Rankine, who is also an editor and playwright, will guest in an in-person conversation at the Ngee Ann Kongsi Auditorium discussing "how the use of image, film and cultural references in poetry functions to navigate a sense of self that's more fraught than ever before", according to event organisers. 
Rankine will also participate in a panel discussion with fellow poets Bani Haykal and Lawrence Ypil about the "new forms of otherness" that have emerged from the pandemic and how discourse can help "restore a fundamentally fractured society". 
Also on the celebrity roster is celebrated British novelist Jeanette Winterson, best known for exploring gender polarities and sexual identity in her work. 
Her debut novel, Oranges Are Not The Only Fruit, is a gripping coming-of-age story about a lesbian girl growing up in an English Pentecostal community – a story partly based on Winterson's own childhood in Lancashire. 
Winterson will chat with local editor and writer Mrigaa Sethi at the Victoria Theatre about her latest speculative work, 12 Bytes, during which she is expected to "reflect on the power of imagination bearing fruit, artificial intelligence and where we could be going next". 
Winterson will also attend an SWF signature event, In A Tiny Room, where festival goers can enjoy an intimate conversation with writers, followed by a Q&A session.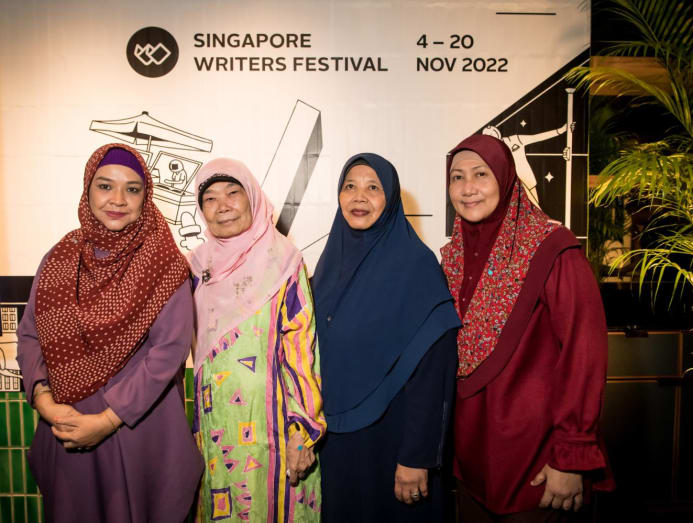 As it has done in past years, SWF 2022 will dedicate a showcase to Singapore's literary pioneers.  
This year's exhibition will highlight the works of pioneering Malay women writers Raja Aisyah Sulaiman, Adibah Amin, Dr Hadijah Rahmat, Dr Sa'eda Buang and Rasiah Halil, as well as the collective Kumpulan Bebas Melata, made up of Khaziah Yem, Rohani Din, Kamariah Buang and Faridah Taib. A microsite detailing the exhibition as well as fringe events will go live on Nov 4.
A number of conversations happening at this year's festival centre on the theme of womanhood. 
At the Chamber of The Arts House, authors Balli Kaur Jaswal, Sandra Chua and Sheba Karim will come together to ponder the question: So what if I'm becoming my mother?
The panel will see the writers discussing the "myriad realities of womanhood, the travails of being a mother figure to other men, women and children in their lives, and the value of fiction in creating spaces to explore what a mother is and who else she can be", according to festival notes.
In a series of mini talks titled Woman Matters, Majlis Bahasa's Rakan Sastera will discuss the life and works of Malay female writers such as Malaysian author Adibah Amin, Malaysian journalist Anis Sabirin and Sumatra-born political activist Khatijah Sidek.
Finally, a conversation themed "Otherworldly Femininities" sees authors Christina Sng, Grace Chia and Shivanee Ramlochan probing and dissecting the idea of femininity in relation to works of horror. 
"These authors dissect the use of horror, mythology and the grotesque in writing about the female body, which, when faced with violence, can become a dangerous and powerful thing," said SWF organisers.
Other popular names appearing in the programme include The New Yorker's Jia Tolentino, veteran thespian and contributor to the Malay arts Asnida Daud and TikTok celebrity Atiqa Dar.
A regular festival pass, priced at S$30, will allow you access to all events. However, some events require you to register in advance and some require you to buy an additional ticket for entry.
For a full list of programmes and other ticketing info, visit the Singapore Writers Festival website. 
CNA Women is a section on CNA Lifestyle that seeks to inform, empower and inspire the modern woman. If you have women-related news, issues and ideas to share with us, email CNAWomen [at] mediacorp.com.sg.