Why is getting that bachelorette pad such a big deal in Singapore?
Home ownership is a significant adulting milestone, but not an easy one for single Singaporean women to reach.
It's funny that in Singapore, it's perfectly normal for singles to remain in their parental home well into their thirties, and even beyond.
In contrast, in Western countries where teens usually fly the coop once they hit college age, this might be perceived as a failure to launch or an inability to do #adulting properly.
A large part of it is cultural. Here, as in many parts of Asia, it seems that only marriage and parenthood are considered as legitimate markers of being a grown-up – if you're not there yet, sorry, you are still considered to be a child.
Women especially, are largely expected to move from parental home straight into marital home, such that some people tend to get really judgy about females living solo. 
Is it because of a huge family rift? Her desire to come and go as she pleases? Or is it because she can't find a guy who wants to date/marry her?
What makes it harder are the practical constraints. Public housing policy still heavily favours those getting hitched, to the extent that "Let's apply for an HDB?" has become synonymous with "Will you marry me?". 
Oh, when did romance die?
Singles, on the other hand, have to wait until they turn 35 to buy an HDB flat. If not, they need deep pockets to be able to purchase private property in one of the world's most expensive real estate markets.
CAN YOU AFFORD IT? WHY NOT RENT?
Affordability is also definitely a huge issue. 
"My small handful of single female clients buying private property are all 'nu qiang ren' (a Chinese term used to describe successful women) in their 40s, either entrepreneurs, or working in highly-paid industries like finance," noted property agent Carollyn Ong.
"Even then, most of them are buying for investment purposes, and still choose to live at home with their parents."
The average Singapore household (read: dual income) needs to save at least four years' worth of income (including CPF contributions) in order to purchase a new two-room HDB BTO flat, or a resale flat, which costs more. For private apartments, it requires savings of at least seven years' household income.
Assuming one follows the common-sense financial adage not to spend more than 30 per cent of one's monthly income on housing, and that working women earn on average 16.3 per cent less than men (yes, the gender wage gap is very real), a bachelorette with dreams of home ownership would need to be prepared to service a hefty mortgage for the next two or three decades singlehandedly.
With the pandemic causing concerns about job security, how many would be willing to take the plunge?
Going the rental route is also frowned upon. The general attitude that Singaporean parents with adult children hold is: Why burn cash on rent, when that money can be saved in a rainy day fund, or for the purchase of a future home when you finally get married? 
Or put towards fulfilling your filial duty by giving Dad and Mum an allowance, while one continues enjoying nutritious home-cooked meals and free housekeeping and laundry service?
Many single women accept this arrangement, as being mortgage-free translates to more disposable income to spend on their millennial, social-media-led lifestyles – think fancy gym memberships and checking out the chic-est and most Instagrammable cafes, bars and restaurants around town with their #girlgang, and, when travel channels open up again, overseas holidays.
A STATE OF ARRESTED DEVELOPMENT
But if setting up one's own home seems so unattainable on a single income, would the increasing numbers of Singaporean women getting married later, or not at all, remain suspended in a state of arrested development?
In 2017, singlehood population figures for women in Singapore were: 68.1 per cent in the 25-29 age group, 32.8 per cent in the 30-34 age group, 20.8 per cent in the 35-39 age group, 18.1 per cent in the 40-44, age group, and 15.9 per cent in the 45-49 age group.
What these figures seem to suggest is that if you don't get married by your mid-30s, you're unlikely to get married at all – especially if you're highly-educated. In 2019, a quarter of women between 30 to 39 years old, with a university degree, were single.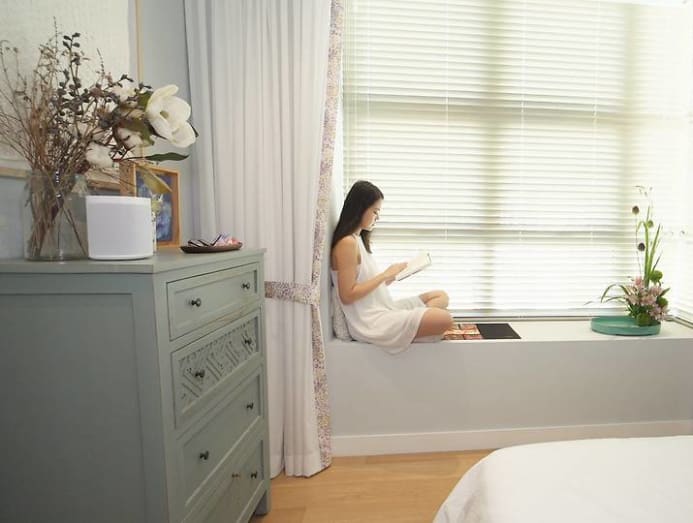 Which leads us to a chilling conclusion: If you're waiting to get hitched so there's a husband to help cover half the mortgage, you might end up waiting forever.
Ling, who works in luxury fashion PR, was 30 when she bought her bachelorette pad in 2016: A 903 sq ft, S$1.2 million one-bedroom maisonette in Buona Vista.
"It was an early-onset mid-life crisis that led me to do it," said the now-35-year-old. "Even though there was ample room at home, I missed the independence and responsibility of living away from home at university. My parents are liberal, and my older sister encouraged my mother to push me to get my own place, as a distraction and focus/goal to move forward".
The best part about owning her own place, Ling said, is "having full autonomy in terms of its design. And definitely, the joy of filling the space with items I'd accumulated over the years, such as artworks and chinaware. I had had to keep them in cupboards or under the bed in my bedroom when I was still living with my parents, as they were things meant for a home, and not a room."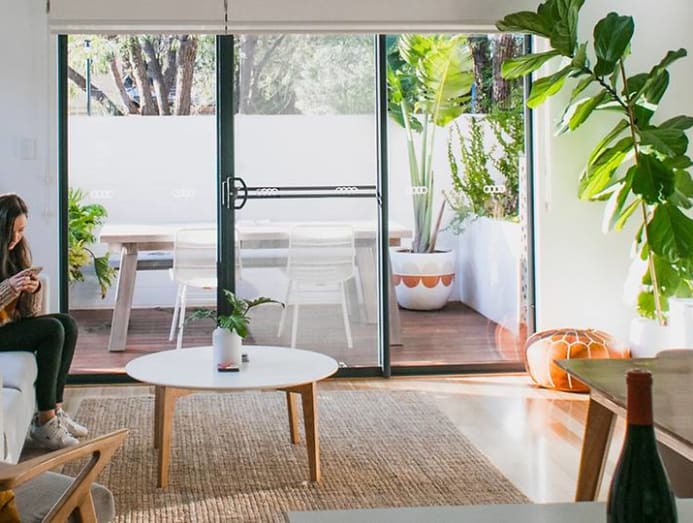 And the worst part? "As a single-income single-person household, I'm solely responsible for paying all the bills. I have to deal with household pests without any assistance, and there's no one to divide household chores with," she said.
WHAT WILL OTHER PEOPLE THINK?
Then there's also having to deal with people's perceptions.
"Moving out of a family home whilst unmarried is still a pretty taboo thing here, but thankfully I don't have overbearing relatives. In addition, most people assume I'm an 'ah sia kia' (a derogatory Hokkien term implying someone is a spoiled brat from a wealthy family) on hearing that I live alone. I have to make a conscious effort to clarify that I service a mortgage," said Ling.
"To me, my bachelorette pad signifies growing into my own shoes, and knowing what shoes I like. I'd definitely recommend to other singles the experience of moving out of the family home, whether to a rented apartment or to co-share with flatmates. I feel it's a shame to move from a family home to coupledom without first trialling life alone."
HR manager Tina, 49, bought a two-bedroom apartment in Newton in 2002 when she was 28, using a combination of savings, CPF and a loan from her parents to cover the downpayment, even though she was engaged to get married the following year.
She lived in the apartment for a year, then moved into her husband's rented condo after their wedding. They divorced 13 years later, and have no kids.
CNA Lifestyle's Making Room series look at small homes with big transformations. This week, we visit a bachelorette pad that blends Japanese and Scandinavian designs with a nod to the neighbourhood's heritage.
"I had always aspired to own my own place, so I started saving for it as soon as I started work. I was a lot more careful about how much I spent on shoes, makeup, holidays, cocktails – the sorts of things single women waste so much money on. Paying off my bachelorette pad was a great way for me to learn, and exercise, financial responsibility as a 20-something," she said.
"It was a form of forced savings, as well as an investment. I rented the apartment out while I was married, so it kind of paid for itself quietly over the years. After my divorce, my bachelorette pad was there waiting for me to pick up my single life from where I left off," said Tina. 
"Now I'm in a long-term relationship, I plan to move in with my fiance and rent out that bachelorette pad again … it represents maturity, discipline, independence, stability. Now it will provide passive income for the rest of my life, or make a nice nest egg if I sell it."
She added: "Whether it was 2002 or 2016 (the year I got divorced and moved back to my Newton apartment), whenever I had single girlfriends over for dinner, they would walk around, wistfully stroking my lamps, cushions, house plants and paintings. They all lamented that they're not sure they're ever going to be able to afford their own place, and worry they'll never find a husband to share a mortgage with."
"At the same time, they complain they're sick of living at home because their parents nag them for staying out late, ask intrusive questions about who they're dating, or they just hate that their parents have different ideas about home decor and organisation, and so on. It almost feels as if they're overgrown teenagers waiting for their real lives to begin – even though they're in their late 20s, 30s, or even 40s."
Her advice? "If you're in your mid-20s and not already in the HDB queue with your fiance, start saving towards home ownership anyway. Most likely, it'll be worth it, whether you live in it, rent it out, remain single, get married or sell it off in future."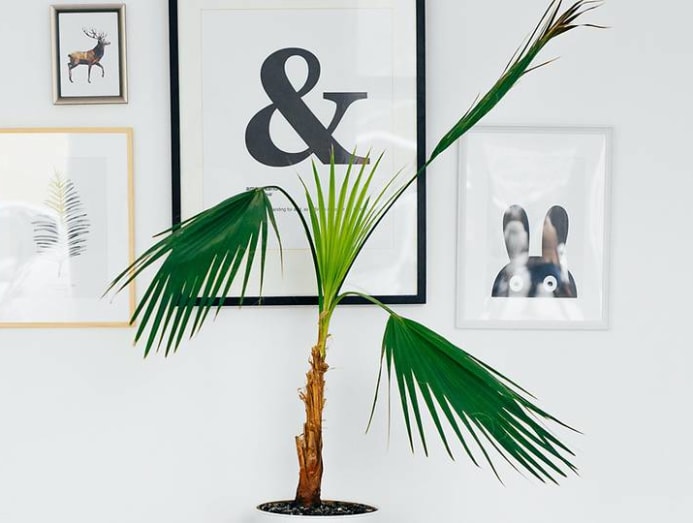 10 THINGS EVERY MODERN BACHELORETTE PAD NEEDS
1.     A queen-sized bed, because you're not a kid anymore.
2.     A walk-in closet with lots of space for clothes, handbags, shoes.
3.     A home office with lots of natural light, because you might be WFH forever.
4.     A primping station with all your baubles and makeup within easy reach.
5.     Artwork.
6.     Plant babies, and maybe even a fur baby.
7.     A kitchen tailored for your dietary preferences and cooking abilities.
8.     A fitness/wellness area for your Peloton/Yoga With Adriene home workouts.
9.     Entertainment area for when you invite friends/dates over.
10.  Insta-worthy backdrops so you can hashtag your fabulous home with pride #housetour #currentdesignsituation #smallspacesquad.