By women for women: This mother of 4 designs junior bras that tween girls really want to wear
As part of our International Women's Day series about women supporting women, we talk to Vanessa Hooi, the co-founder of Hippie Chicks by Van, about how searching for a beginner bra for her daughter led to her starting the business.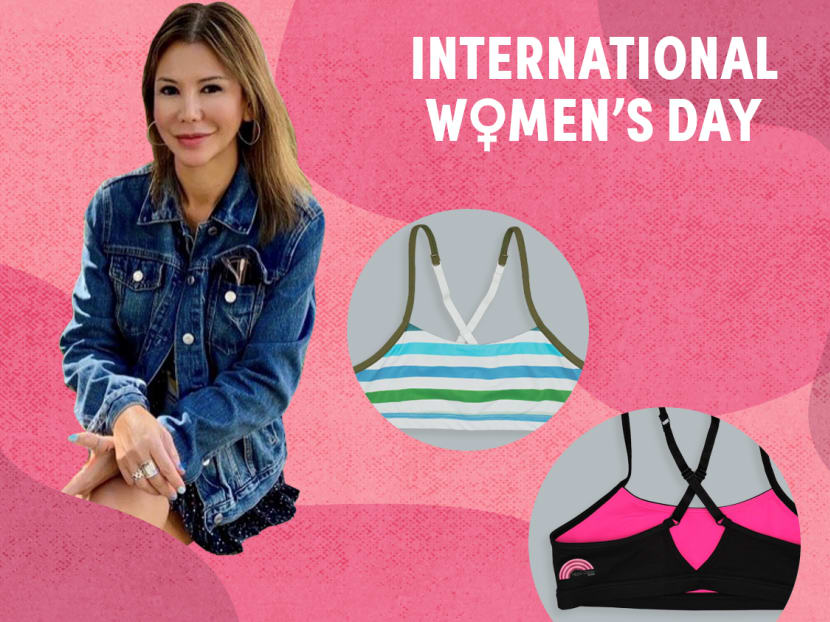 It all started when Vanessa Hooi decided to take her 13-year-old daughter India shopping for her first bra. What was meant to be an exciting, fun experience for the girl turned out to be a "horror", she recounted to CNA Women. 
It was not only a disappointing and awkward experience for India, Hooi said, the designs, quality and limited choice of colours also didn't pass muster with her. Some of the junior bras were fitted with only a thin layer of cotton, while others looked like smaller versions of adult bras – including the lace and padding.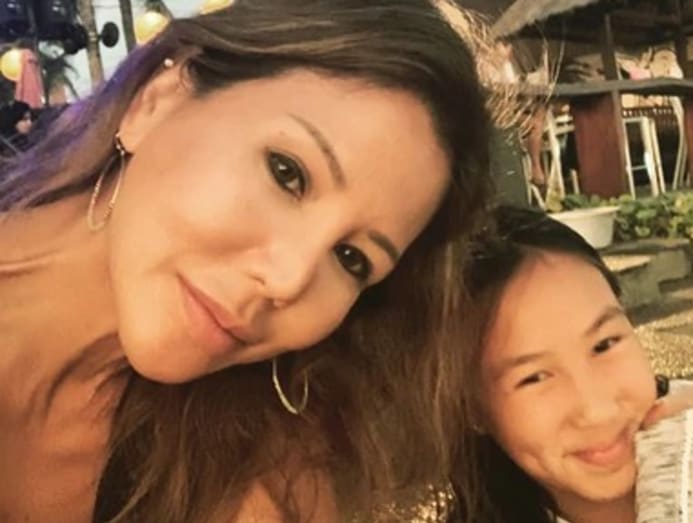 What she also found disturbing was the whole shopping experience in the stores – it was almost as if it was something to "get it over and done with", Hooi, who has two boys and two girls, recalled. 
It led her to wonder: Why is it that this age group is not being tended to? 
DECIDING TO LAUNCH HER OWN JUNIOR BRA LINE 
Not wanting to settle with the status quo, Hooi launched her online store Hippie Chicks by Van in December 2020, offering a range of beginner bras. The name stems from her love of hippie culture and the music of the 60s and 70s. "Singer-songwriters like Janis Joplin and Bob Dylan – that would be me."
We provide all the fun colours that will appeal to everyone – you've got blue, hot pink, green, pastel colours. And we've fashioned it into a sports bra.
The bras come in fun two-tone colours, a signature of the brand, and Hooi said she took the time – 13 months in all – to think through product development, including choosing the right materials for the bras. 
"I started to travel to look for manufacturers. While the idea was easy, finding someone who wanted to produce them for me was very tough," she said. Her research took her to Hong Kong, Shenzhen and Guangdong, as well as Indonesia and the US. 
She eventually found a pattern designer who was able to cut the patterns in the way she wanted – and that was when Hooi felt confident enough that her designs could be turned into reality.
Ahead of launching Hippie Chicks by Van in December 2020, she spent more than 12 months conducting a focus group involving more than 100 mums and girls aged nine to 21 on what they wanted in a beginner bra.
It quickly became clear to her that, like India, girls didn't want padding in their bras (as their breasts were still developing) – and they also wanted something sporty and in fun colours.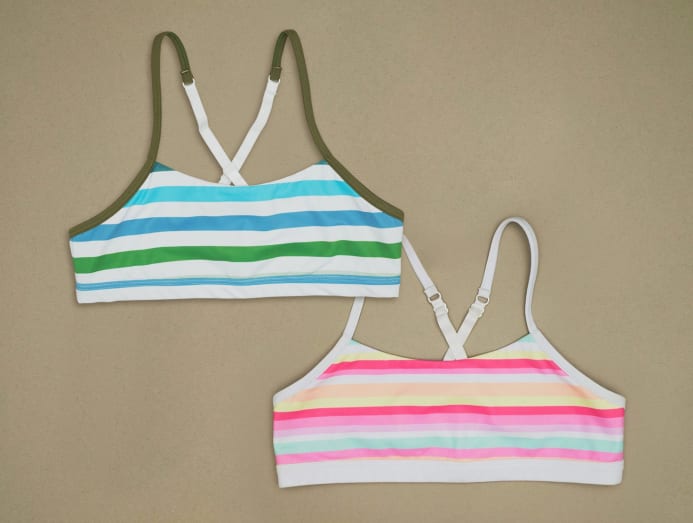 It's about supporting these girls in this "rite of passage", said Hooi, who's in her early 50s. "I don't want them to be embarrassed, and it's important for them to know that the breasts are important, not in the dirty and sexual way, but this is who we are."
CHANCING UPON A POTENTIAL BUSINESS PARTNER
Nine months into her research, Hooi had a chance meeting with an old friend and former colleague Sophia Ong. The pair had met in their twenties while working at the same accounting firm.
Later, Hooi learnt that the mother of two was looking to get involved in a business. "My gut and instincts told me that she was the one who could journey with me," Hooi said.
The solopreneur journey had been "kind of lonely" and "sometimes depressing", she added. 
While both women have accounting backgrounds, it is her co-founder who deals with the numbers and logistics; Hooi takes care of creative output, marketing and content strategy, and connecting with people.
WHAT SUCCESS LOOKS LIKE FOR THE BRAND 
Hippie Chicks by Van is now more than a year old and business is growing. Their tween customers love the shopping experience, which Hooi says feels almost like "shopping for candy" and the business has customers who return to buy more bras.
I don't want them to be embarrassed, and it's important for them to know that the breasts are important, not in the dirty and sexual way, but this is who we are.
"We provide all the fun colours that will appeal to everyone – you've got blue, hot pink, green, pastel colours. And we've fashioned it into a sports bra," said Hooi. Prices for the bras start from US$19 (S$25.80). 
"Everything you see is a combination of a lot of research: The bras come double-layered, with no padding. And for the mums, they want something that is easy (to maintain) and throw into the washing machine – they don't want to hand wash the bras," she added.
RAISING A COMMUNITY OF CONFIDENT YOUNG WOMEN
The brand has also been approached by people who want to invest in it but the founders have rejected such offers. "We could easily have taken up the funds and set up outlets to increase more visibility, but what we want to do is raise a community of girls," Hooi said.
"We hope for Hippie Chicks by Van to be the kind of legacy that gives them the opportunity to level up, whether in aesthetics or in sports."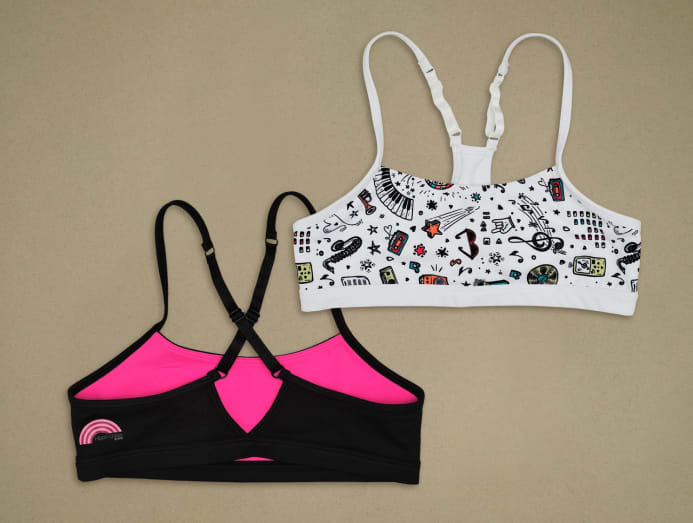 Her biggest challenge now is finding the right platforms to speak to the mums and girls to raise awareness about the brand – a secondary school has already invited her to give a talk about her entrepreneurial journey.
She also hopes to step up efforts in community building and education outreach, by mentoring young women in their career or personal growth. "I love sports – I'm a runner and all my children are competitive swimmers. So I also hope to support talent (in sports)," Hooi added.
"Somebody said I'm fearless, but I'm not. I have a lot of fear, trust me, but what I think I have is the courage to try and to fail."
This story is part of CNA Women's series marking International Women's Day on Tue (Mar 8). CNA hosted its annual Leadership Summit on that day, themed Women Inspiring Change. It featured speakers such as Rappler CEO and Nobel Peace Prize laureate Maria Ressa, and Trip.com CEO Jane Sun. You can read about the event here and here, as well as watch the replay below.
CNA Women is a section on CNA Lifestyle that seeks to inform, empower and inspire the modern woman. If you have women-related news, issues and ideas to share with us, email CNAWomen [at] mediacorp.com.sg.