Disney's Cruella: 3 things to expect from star Emma Stone
While seeing Stone play the villain in Disney's Cruella is a breath of fresh air, here's what to spot (or not).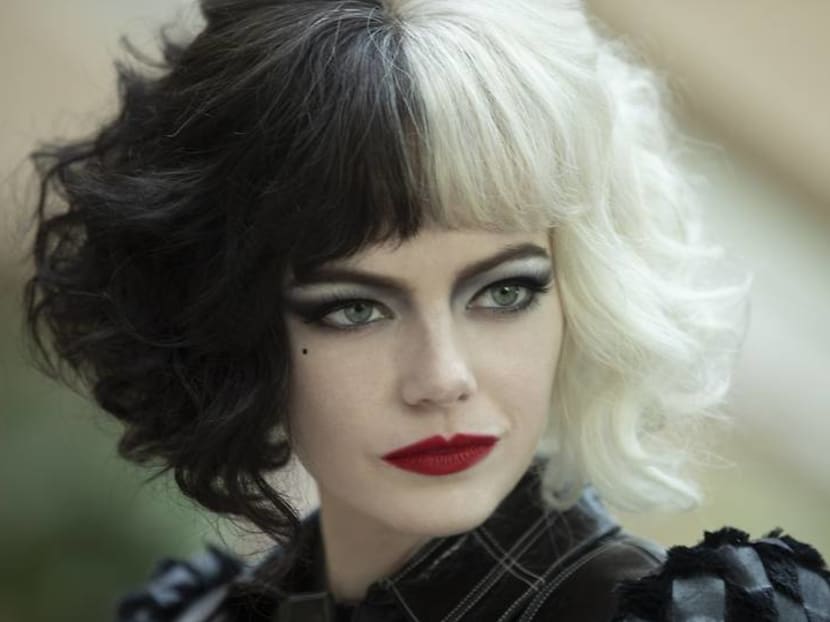 Adding to the impressive list of Disney creations this year is Cruella played by La La Land actress Emma Stone.
Sure, we are expecting a combination of badassery, brilliance and wit in the two-hour live action movie. But if you are looking to level out some expectations from the movie (minor spoilers ahead), here's what to watch out for. 
WATCH EMMA STONE TEACH US HOW TO BE A FEARLESS WOMAN
At some point in our lives, it's totally relatable to prioritise what people think about us. Stone was no exception. In an interview with The New York Times on May 27, the 32-year-old actress expressed enjoyment towards "playing these women who are much less concerned with what people think about them".
In short, watching Stone play Cruella De Vil on the screen is equal parts inspiring and sobering, as she "simultaneously works on that herself in her life".
THERE ARE NO SMOKING SCENES
Based on the iconic 1956 children's novel Hundred And One Dalmations written by Dodie Smith, an obvious accessory the Disney character Cruella De Vil never failed to flaunt was her conspicuously long cigarette holder.
So before you question why it is missing, it was intended to be that way. Disney has, in fact, banned smoking from all its owned movies (including Marvel, Pixar and Lucas) since 2015.
MARVEL AT THE COSTUME DESIGNS
Designed by 71-year-old Academy Award-winning designer Jenny Beavan (she's been nominated several times, including for Mad Max: Fury Road), there's a lot to watch for.
"The sheer luck of doing a movie like this is that the costumes do a lot of the work for you," Stone explained in a video interview with Walt Disney Studios. "Once you put those things on, you feel like Cruella De Vil."
According to Beavan, Cruella is the biggest film she's ever done. Having designed 47 sets for the film, "it was very important to her for Cruella to be black, white, grey and red". Emma herself has admitted to taking a lot of pictures on the first day the looks were put together, which she called "a narcissistic day".
As Cruella's movie director Craig Gillespie summed it up perfectly, "She's done it all".
Watch the trailer below: 
Cruella is out in cinemas and available on Disney+ Premier Access from May 28 (for S$38.98). Alternatively, you can wait for it to drop on the Disney+ collection on Aug 27.