Period sex, vaginal smells, IVF: The best on TikTok for women's health advice
CNA Women rounds up the most women-centric accounts to populate your "for you" page with – welcome to the most supportive corner of TikTok for females.
TikTok may have become the pandemic social media platform du jour because of its catchy dance challenges and prank videos, but with educational content now on the rise, it's also become a good resource for health-related infotainment, including tips and advice specific to women. 

Here's our round-up of the most useful ones for women.

FOR QUESTIONS YOU'RE TOO SHY TO ASK: @DOCTORCHEEMA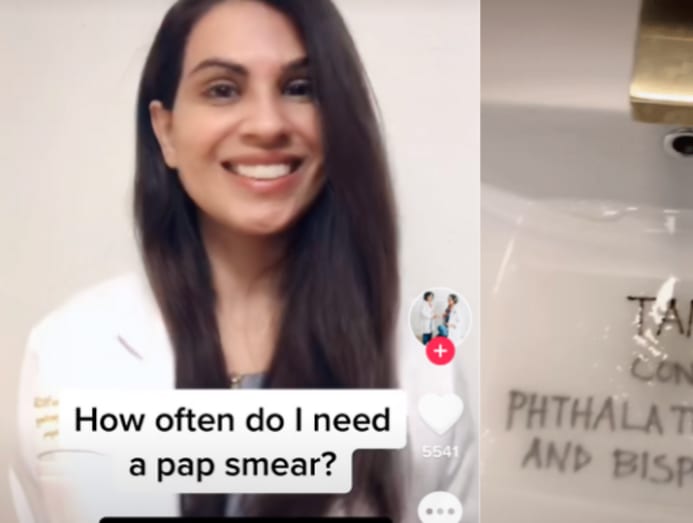 Dr Hina Cheema's TikTok specialises in shedding light on things you might be too embarrassed to ask your ob/gyn. 
Recent topics include low sex drive, period sex, the variety of vaginal scents and what causes them and even the most common foreign bodies found in a vagina in 2020. 
The Pakistani ob/gyn is also the co-founder of a wellness website and something of a style influencer on Instagram. 
Top video: What's the best birth control method?
FOR ALL THINGS FERTILITY: @NATALIECRAWFORDMD
Trying to get pregnant? Dr Natalie Crawford is an award-winning American fertility physician whose TikTok account is basically an encyclopaedia on the topic, addressing anything from the best foods and sex positions for conception to the differences between intrauterine insemination (IUI) and in vitro fertilisation (IVF). 
She also breaks down the often mystifying challenges that women who are trying to conceive (TTC in casual speak) face, including miscarriage and polycystic ovary syndrome (PCOS). 
The Texas-based founder of Fora Fertility is certified in obstetrics and gynaecology, and reproductive endocrinology and infertility. She is also educated in nutrition science.
Top video: What does unexplained infertility mean?
FOR SHOW-AND-TELL VIDEOS: @DR.STACI.T
Dr Staci Tanouye's account is rich in TikTok-friendly content, including demonstrations using anatomy models, fact-and-myth listicles, debunking videos and medical data breakdowns using the platform's popular "green screen" function. 
Her most popular videos are demos addressing women's daily concerns such as the correct use of tampons and the colour and viscosity of vaginal discharge, as well as those using clitoris models to help women navigate their nether region. 
She also talks about breast enhancement, a service she provides as part of her private practice. Dr Tanouye is a Mayo Clinic board-certified gynaecologist practising in Jacksonville, United States. 
Top video: How cervical mucus discharge changes throughout your menstrual cycle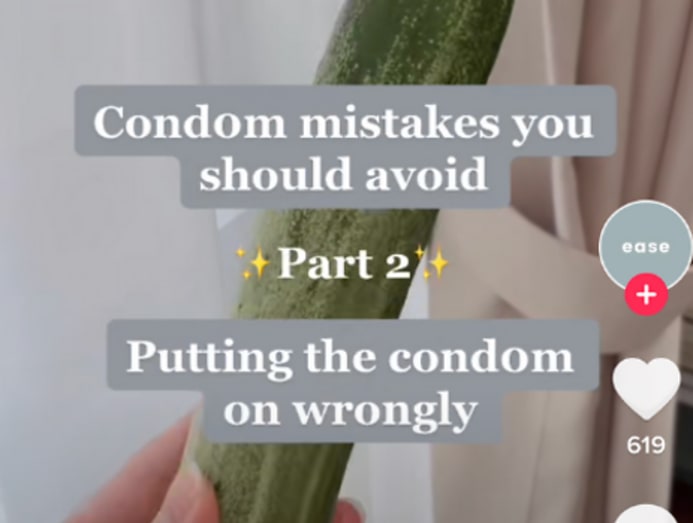 Ease Healthcare is a Singapore-based telehealth service that aims to make women's sexual health care easier and more accessible. 
Customers can see a doctor online for conditions such as bacterial vaginosis, urinary tract infection and yeast infection, and can get their medication, contraception and even STD tests delivered to their home quickly. 
The company's TikTok account is new but it's already raking in thousands of views with visually arresting videos that address topics such as the efficacy of emergency contraception, the difference between birth control pills and patches, condom use and symptoms of infection. 
Top video: Condom mistakes you should avoid
FOR HELPFUL Q&AS: @DRNIGHATARIF 
Dr Nighat Arif is a family physician specialising in women's health and family planning. In addition to her private practice based in Buckinghamshire, Dr Nighat also serves in the United Kingdom's National Health Service. 
She is a popular TV and podcast guest speaker, and it shows on her TikTok, where she fields questions about women's issues such as the COVID-19 vaccine in relation to periods, fertility, pregnancy and breastfeeding, breast and ovarian cancer and menopause. 
Dr Nighat also makes videos addressing the taboos around women's bodies, with recent topics including mother-daughter communication and body talk in desi culture. 
Top video: Things you should know about the menopausal stage
FOR MENTAL HEALTH: @NADIAADDESI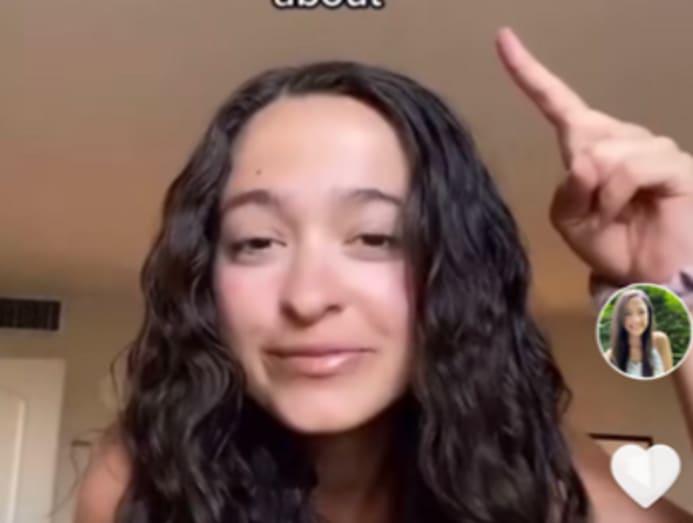 Nadia Addesi is a psychotherapist and social worker, and the founder of a wellness clinic in Canada. Despite only coming on to TikTok in the early days of the pandemic, Nadia has attracted a following of more than 3 million social media users with lively, trendy content revolving around women's mental wellness. 
She discusses the signs and symptoms of some of the most talked-about mental health conditions today, including high-functioning anxiety and post-natal depression, and also puts up listicles breaking down relatable topics such as overthinking, excessive apologising and relationship dynamics.
Top video: Why some people like watching the same TV shows over and over
FOR SOLO WORKOUTS: @KAYLA_ITSINES 
You've probably heard of Kayla Itsines or even followed one of her uber-popular workout videos on YouTube. The Australian personal trainer and co-founder of hit exercise app Sweat with Kayla has thousands of followers on TikTok, where she posts short videos of her own bodyweight training, and demonstrates her signature quick and specific workouts. 
See if you can spot the video in which she attempts the TikTok clock challenge on a pull-up bar – a feat sure to inspire your own #fitspo goals. 
Top video: Level up your wall-sit workout by dribbling a basketball at the same time
CNA Women is a new section on CNA Lifestyle that seeks to inform, empower and inspire the modern woman. If you have women-related news, issues and ideas to share with us, email CNAWomen [at] mediacorp.com.sg.