Beware The Tinder Swindler: How not to fall for an Internet love scam
Simon Leviev was savvy and intelligent, but so were his victims. Love scams happen in Singapore too – here's what you can do to protect your heart and money.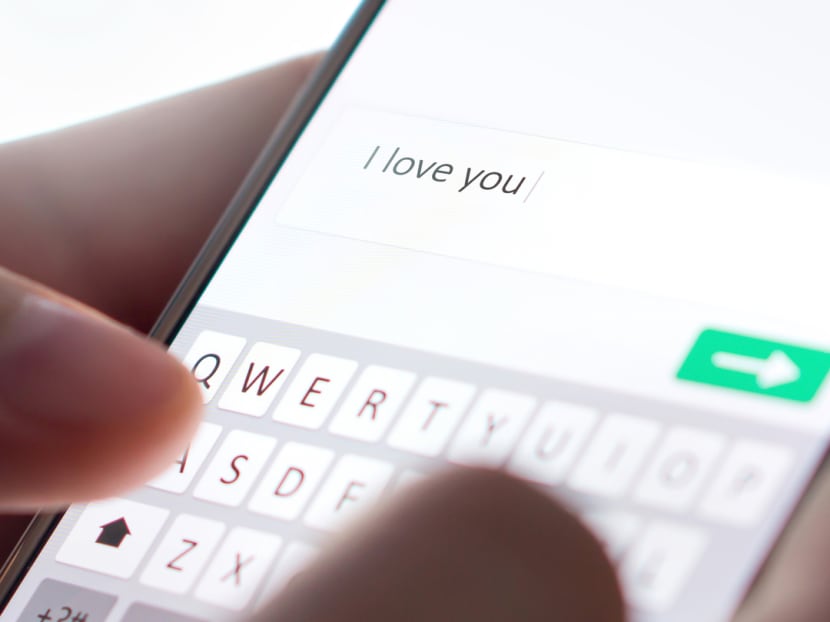 We've all heard this before: "If it's too good to be true, it probably is." But is it that simple? Netflix's latest documentary hit, The Tinder Swindler, proves love scams are a breed apart from the rest. 
For one, the victims of notorious conman Simon Leviev were intelligent, independent and tech-savvy women, whose instinct nudged them to Google him when they first met him on dating app Tinder and of course, "stalk" his Instagram account. 
Then, he wooed them with not only "sweet nothings" over text and video message, but whirlwind overseas trips around Europe, obscenely expensive dinners and parties at bottle service nightclubs. The "evidence" they needed to believe that they were in a relationship with – and could soon be married to – an heir to a diamond empire, was all there. 
So when he said his business enemies were monitoring his transactions and threatening his life, and needed large amounts of money quickly, they bought it. 
LOVE SCAMS IN SINGAPORE
The Tinder Swindler was set in Europe, but romance scams such as these happen across the world. 
In Singapore, local authorities said the situation continues to worsen, with Internet love scams rising from 345 cases between January and June 2020 to 568 during the same period in 2021. 
The amount victims were cheated out of in love scams during this period also doubled to a whopping S$25.1 million, with S$3 million being the largest sum cheated in a single case.  
Most of the scams that occur in Singapore aren't as elaborate as Simon Leviev, but they're just as convincing. 
Just last November, a victim met a man on another popular dating app, Coffee Meets Bagel. He claimed to be a manager working at a clean energy company, had a Master's degree from a prestigious university and his relationship goal was marriage. 
In an account on the Singapore Police Force website Scam Alert, the victim said they texted every day, shared intimate stories and professed love. Soon, they were talking about investment opportunities, with the victim agreeing to deposit S$1,000 into an account. 
"You did see profits," the victim said. But the seed money gradually increased until eventually, the victim's bank rejected a transaction and filed a police report. Only then did the victim realise it was a dupe. The loss? S$200,000. 
FALL IN LOVE, NOT DEBT
If you're looking for love, especially on a dating app, it's worth being extra careful about it. As the victims of The Tinder Swindler can testify, there may be nothing worse than finding out the subject of your affection is a mirage – and that you are now hundreds of thousands of dollars in debt.
Here are some warning signs to look out for, according to Tinder and UK finance app Revolut:
They quickly ask you to leave the dating app and communicate directly via other means, such as text, WhatsApp or email. This indicates they want to remove traces of the interaction on the app and get your personal information, such as your phone number.
 
They engage in "love-bombing", a commonly used term for over-the-top displays of affection and attention. Beware of anyone who thinks your meeting was "fated", makes grand promises and even proposes marriage very quickly.
 
They have a pet name for you, which they likely use on others, which helps them avoid using the wrong name. 
 
They avoid meeting in real life. Scammers often give excuses for not being able to meet, including sick relatives, which can become their reason for needing money in the future. Even people you meet in person could be scammers, skilled at painting the picture of an ideal life before gaining access to your financial resources.
 
They ask for personal information such as passport details.
 
They seem to have many problems in their life that can only be solved with money, which they will eventually ask for.
 
They may not ask for money, but may request that you hold or move money for them. Doing this for them puts you at risk of being charged and even jailed for being a money mule.
WHAT VICTIMS CAN DO
If you've unfortunately fallen for a scam, here's what you can do, according to the police:
If you've lost money or personal information, file a police report immediately. You can use this link or visit a station in person.
 
If you've fallen for an e-commerce scam, report it to the police and the administrators of the platform you were using.
 
If your account has been hacked or compromised, let your friends and family know immediately so they don't fall prey to the scammer. Then, file a police report.
"Requests for money are often highly emotive, such as criminals claiming they need money for emergency surgery, medical care or to pay for tickets and travel documents to visit the victim," said Revolut fraud risk manager Richard Bromley. 
"The most recent trend we've observed is criminals convincing their victims to invest significant funds on fraudulent investment platforms so they can 'build a life together'," he said.
"Emotions often run high in such relationships with the victims falling hard and fast for these scammers. Such relationships are usually very secretive and victims might become angry when asked any questions about their partners. 
"The scammers often pretend to work overseas: In the military, as a doctor or in the oil rig," Bromley added. 
Ultimately, Revolut advised in a press release, "in matters of the heart, money shouldn't come to it". 
"If the relationship quickly develops toward financial support and independence, protect your heart and finances, and save it for someone better."
CNA Women is a section on CNA Lifestyle that seeks to inform, empower and inspire the modern woman. If you have women-related news, issues and ideas to share with us, email CNAWomen [at] mediacorp.com.sg.