Why every woman should have a work mentor: Why is it important and how can you find one?
Who should you ask to be your work mentor, and how do you ask someone to be yours? CNA Women spoke to five career mentors in Singapore to find out how having an advisor on the work front can benefit your career and help you overcome professional challenges.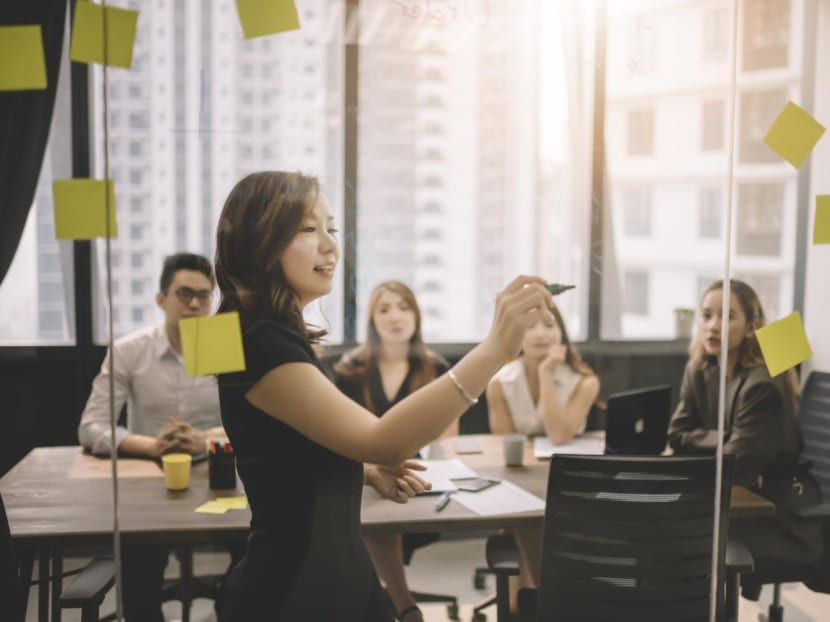 The term mentor is typically associated with positive connotations, such as wisdom, kindness and warmth. Just think Jedi master Yoda in Star Wars, or Po in the animated film Kung Fu Panda discovering his true potential with the help of his two mentors, Masters Shifu and Oogway.
But what exactly is a mentor? According to Jessica Huang Pouleur, a partner of venture capital company Openspace Ventures, you can think of mentors as people who "make up your personal board of advisors". Huang Pouleur herself is a mentor at OpenHours, a four-month mentorship programme that provides women in the early- to mid-stages of their career with resources to explore a career in venture capital.
THE BENEFITS OF MENTORSHIP
Mentorship is basically guidance on an individual level and can come in many forms – formal and informal, personal and professional, said Huang Pouleur.
"Having a mentor in the workplace means having a role model and someone who you can learn from to develop your professional capabilities," explained Jaya Dass, Managing Director at Randstad Singapore and Malaysia, a recruitment agency. 
She added that such mentors are typically "senior-level professionals" and are "well-seasoned in their fields".
Mentorship is especially helpful for younger and more junior mentees who are either still in school or just starting out in their careers, said Sherin Lee, Vice President of APAC Marketing, Brand and Communications at Ensign InfoSecurity, a cybersecurity service provider in Singapore. Lee is a mentor at the Ladies in Cyber Mentorship programme, which aims to draw more women into the cybersecurity industry. 
Dass pointed out that a mentorship programme in the workplace should help improve your interpersonal skills, as well as develop your management style. This will help to determine the type of leader and employee you would be.
You want to get a mentor who can actually help with specific problems rather than general advice or general experience.
It is even more important for women to have good and supportive mentors, she added, as it helps them "overcome common barriers" such as gender pay gap and work-life imbalance.  
"FEWER WOMEN ROLE MODELS AND WORKPLACE MENTORS"
Studies have shown that women with career mentors are more empowered and confident, said Dass, and are more likely to get promoted and stay with their current employer. 
There are, however, challenges across the industries. In cybersecurity, for example, there are still "too few women", Lee pointed out. According to a 2020 ISC2 Cybersecurity Workforce Study, women make up about 30 per cent of the cybersecurity workforce in the Asia-Pacific. 
"This means that there are fewer female role models that aspiring female cyber talents can look up to – and a lack of workplace mentors that female employees, especially young ones, can learn from their experience and tap on for guidance," said Lee. 
It's similarly the case in the venture capital industry. When women are under-represented in the industry, Huang Pouleur pointed out, they would "naturally have less access through informal networks". 
HOW TO FIND A WORK MENTOR
The good news is, mentorship programmes are becoming more popular in the workplace, said Dass. When you sign up for such a programme, she said, you get to meet someone whom you might not necessarily have the chance to interact with. 
Shai Ganu, Managing Director and global leader of Willis Towers Watson's Executive Compensation practice, described finding a mentor through organisations that provide mentorship as a "structured way of looking". 
It turns out there's an advantage to finding a mentor through your company or other organisational mentorship programmes. "Where there is a third party, it provides the governance, plus matching of the needs and supply and demand," he added. 
Like any relationship, a mentorship requires time and effort invested in it to be successful.
He is a mentor at BoardAgender, an initiative by the Singapore Council of Women's Organisations (SCWO) to advance more women into boardrooms in Singapore. The programme screens and matches applicants individually to a particular mentor, based on skill set, desire or other stated goals. 
"You want to get a mentor who can actually help with specific problems rather than general advice or general experience," he added.
But what if your workplace doesn't offer a mentorship programme? How do you find a mentor?
Ganu recommends reaching out to a female leader within your organisation first. Even if she does not have the bandwidth to be a mentor, she may be able to suggest people in the organisation who could be your mentor instead. 
You can also look for a mentor on your own, Dass said. "Networking events and online communities, such as LinkedIn, are very useful in helping you connect with a potential mentor whom you aspire to learn from."
You could even have more than one mentor. "For example, you can have a formal mentor through your company's mentorship programme while also having an informal mentorship with someone you've found on LinkedIn," said Dass.
This allows you to gain a diversity of opinions, which would help you make a more informed decision at work, she added. "It's perfectly fine to have just one mentor too. Like any relationship, a mentorship requires time and effort invested in it to be successful."
Now that you've found a mentor, does the relationship need to be formalised? It's not necessary, said the mentors CNA Women spoke to.  
In more "formalised" programmes, such as Ladies in Cyber Mentorship, which Lee is involved in, the level of commitment and objectives are "typically pre-determined and better managed", she said. 
Even for those seeking a "less formal" mentor-mentee relationship, it would be good to "set out objectives and commitment levels early on to avoid mismatched expectations", she added. 
REVERSE MENTORING: "A REWARDING EXPERIENCE"
Did you know that a mentor also benefits from the mentorship? Reverse mentoring happens where "tenured professionals learn new concepts and knowledge from the younger generation of workers", explained Dass. 
He or she "grows by hearing feedback, different perspectives and understanding potential barriers to success", said Sam Garcia, Senior Vice President, Supply Chain of P&G Asia Pacific in Middle East & Africa. 
He added that the employees who serve as mentors and trainers in the P&G Women Entrepreneurs Academy mentorship programme find it a rewarding experience and are able to learn new ideas and perspectives.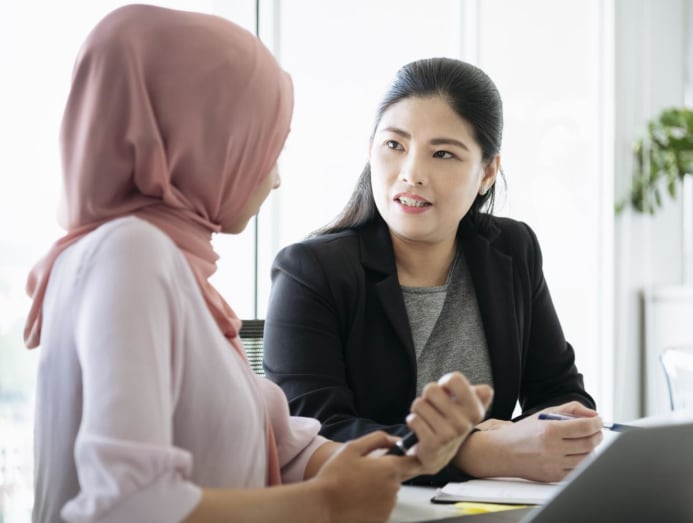 "Through mentoring, I get to intimately understand what the next generation is interested in, how they're thinking, and therefore what the world will look like in the next five to 10 years," added Huang Pouleur.
For Ganu, the biggest benefit of being a mentor is being able to "take a step back in my own career, and think about what's really important". When you give somebody advice, he said, you become "painfully aware" of whether you're applying that to yourself or not. 
MANAGING EXPECTATIONS OF EACH OTHER 
Whether you're part of a formalised mentorship programme or a more casual one, both mentor and mentee should clarify and align their expectations from the start, said Dass. This is to ensure that the mentorship will be effective for the mentee in the long-run. 
There is only one person responsible for your career. And that's yourself.
"Even if your company has matched both of you together, do not assume that your goals are already aligned. Set aside time to talk about each other's expectations and what both of you want to get out of this mentorship," she added. 
Dass has these tips to help you get started: 
Before the first meet-up with your mentor (as well as subsequent meetings a few months later), conduct research and evaluation to prepare questions to ask, such as advice in developing your leadership skills or managing your team effectively. Apply them at work and share your experiences with your mentor afterwards. "They can serve as a future benchmark when it's time for you to review the effectiveness of the mentorship," she said. 

Establish a schedule that works for both of you to have check-ins. It could be once a week or once a month, depending on what suits you both. "However, be flexible with rescheduling your meetings due to other priorities."

Make an effort to connect with one another on a personal level. "Arrange for a casual meetup over dinner to create some shared experiences that would work towards building an organic and more meaningful relationship," Dass recommended. 
At the end of the day, remember that a mentor is invested in your professional development, not because they are assigned to you but because there is a genuine relationship, said Lee.
"It is definitely a two-way street. One of the most valuable pieces of career advice I was given early in my career is there is only one person responsible for your career. And that's yourself."
"That's so true. You have to put your hand up – and not be shy to ask for help," said Ganu.
CNA Women is a section on CNA Lifestyle that seeks to inform, empower and inspire the modern woman. If you have women-related news, issues and ideas to share with us, email CNAWomen [at] mediacorp.com.sg.