Tips to make your Mother's Day bouquet – and Mum's smile – last longer
Use that sachet of flower food (or make your own) and put the flowers to bed in the fridge.
When it comes to Mother's Day, there is no single formula for winning Mum's heart. For some mothers, a meal or get-together with the family is perfect. Others would rather be spending the day undisturbed in bed. 
But no matter what her preference is, we like to think that this special day is always lovelier with a bouquet of her favourite blooms.
Other than carnations (women in the US, where Mother's Day began, historically wore carnations to honour their mothers; white ones for those who have passed away and pink ones for those still alive), try tulips, peonies or sunflowers, suggested Melissa Wang, the creative and production head of Wonderland Botanicals.
"Tulips and peonies are delicate and feminine florals that are beautiful and enthralling in full bloom," she said.
Conversely, are there flowers to avoid? It depends on your cultural background, said Wang. Chrysanthemums, for instance, are usually avoided if your mother is Buddhist or Taoist as these flowers are usually offered during praying, she said.
As for the flowers' duration, they "typically last five to seven days", said Wang. But this depends on the flower types and where you place them in your home. 
"Flowers, like tulips, bloom very quickly and will have a shorter display life if they aren't placed in an air-conditioned environment. Peonies, however, can last longer than tulips without air-conditioning. But they should still be placed in a cool spot to prevent them from over-blooming quickly".
Your practical mum may chide you for spending money on flowers but she's also likely to be smiling as she takes out a vase to put the blooms in. And to make her smile – and the flowers last longer – here are some tips:
REMOVE THE RIBBONS AND WRAPPERS
The bouquet arrives for Mum and it is lovely. But don't plonk the bouquet – ribbons, wrappers (even if the stems are exposed) and all – straight into the vase. 
These decorative materials should be removed as they can dirty the water in the vase. Besides, "the wrapper is a nice presentation when gifting but ultimately, flowers should be enjoyed simply, with as little embellishment as possible", said Wang.
To retain the bouquet's shape, don't cut the string at the neck of the bouquet that's holding the arrangement together, she advised.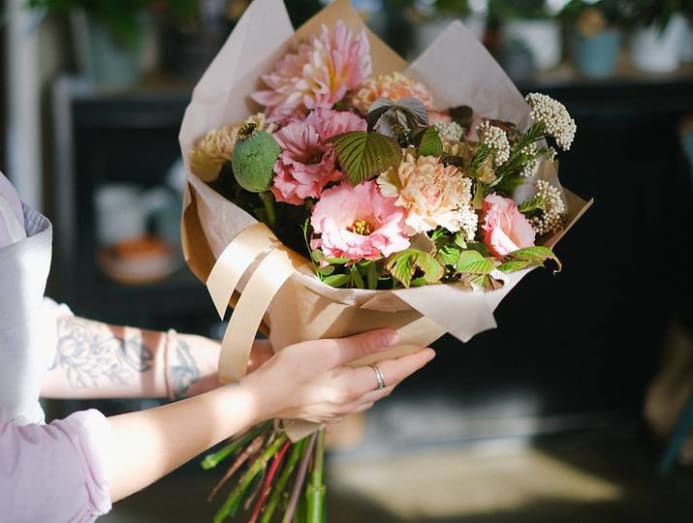 CHOOSE A DARK OR OPAQUE VASE
Mason jars may make cute vases for the bouquet but the transparent glass lets sunlight into the water and can increase the stems' rate of decay. Instead, choose a dark-coloured or ceramic vase.
PLUCK OR TRIM OFF SUBMERGED LEAVES
Fill one-third of the vase with water and hold the bouquet next to the vase. If there are leaves or buds that will be in the water when you immerse the stems, pluck or trim them off. Rotting vegetation will affect the health of your blooms.
Similarly, if a flower in the bouquet starts to wither, remove it. Leaving the wilting flower may contaminate the water and affect the still-fresh blooms.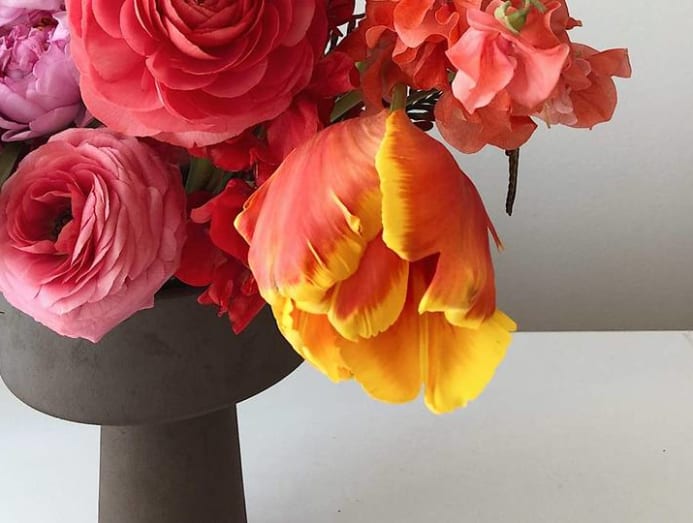 TRIM THE STEMS AT AN ANGLE
The stems tend to seal up and not absorb water within a minute of cutting. To "open" them up again, cut the stems at a 45-degree angle about 1cm to 2cm from the end and immediately place them into water, advised Wang.
It is also a good idea to cut off brown or mushy stem ends – or trim the stems by at least 1cm – each time you change the water.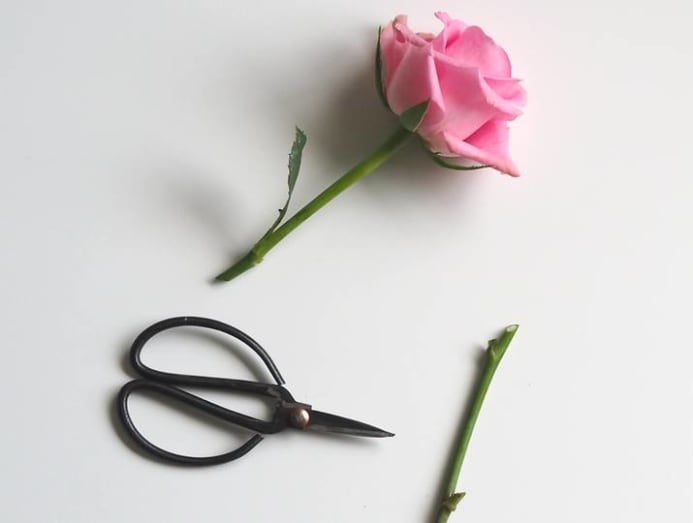 DON'T DISCARD THE SACHET THAT COMES WITH THE BOUQUET
That little sachet that comes with the bouquet is flower food. "New flower food should be added with each change of water," said Wang.
Flower food typically contains sugar, acid and bleach: Sugar to feed the flowers; acid to adjust the pH of the water; and bleach to keep a lid on bacterial and fungal growth. 
While adding crushed aspirin may increase the acidity of the water, it alone doesn't provide nutrient and antibacterial benefits. The same goes for adding Sprite (only sugar) or vodka (alcohol may keep bacterial activity down but that's it) to the water. 
Instead, you might be better off making your own flower food. Here's a recipe from thekitchn.com: 1 litre water, 2 tablespoons lemon juice, 1 tablespoon sugar and 1/2 teaspoon bleach. It's better than using just Sprite as the added lemon and bleach help to slow fungal and bacterial growth.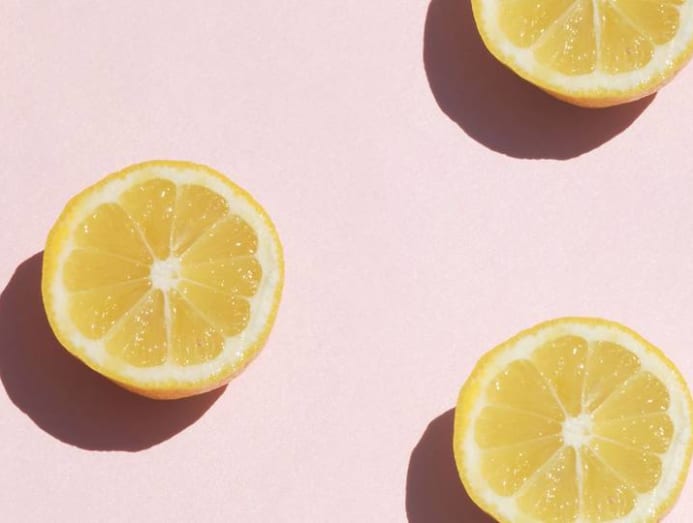 KEEP FLOWERS AWAY FROM DIRECT SUNLIGHT
Unlike houseplants, cut flowers don't do well when exposed to direct sunlight as the sun can cause the blooms to dry out. "Aside from the sunflower, the other varieties would much prefer a shady space that is cool," said Wang.
It is also a good idea to keep the flowers away from fresh fruits if you have placed them in the kitchen. Some fruits, such as bananas, can release a gas that can cause your floral arrangement to wilt faster.
PUT FLOWERS IN THE FRIDGE
There's a reason why florists keep their flowers in the refrigerator. The cold temperature helps to make the blooms last longer. 
But don't just shove the vase in there every night. First, make sure the vase is three-quarter filled with water. Make sure there are no fruits in the same compartment. And don't forget to take the flowers out of the fridge every morning.