Team USA will wear Kim Kardashian's innerwear and loungewear brand at the Olympics
The Keeping Up With The Kardashians star announced that her Skims label is the official designer supplying the women athletes with underwear and pyjamas.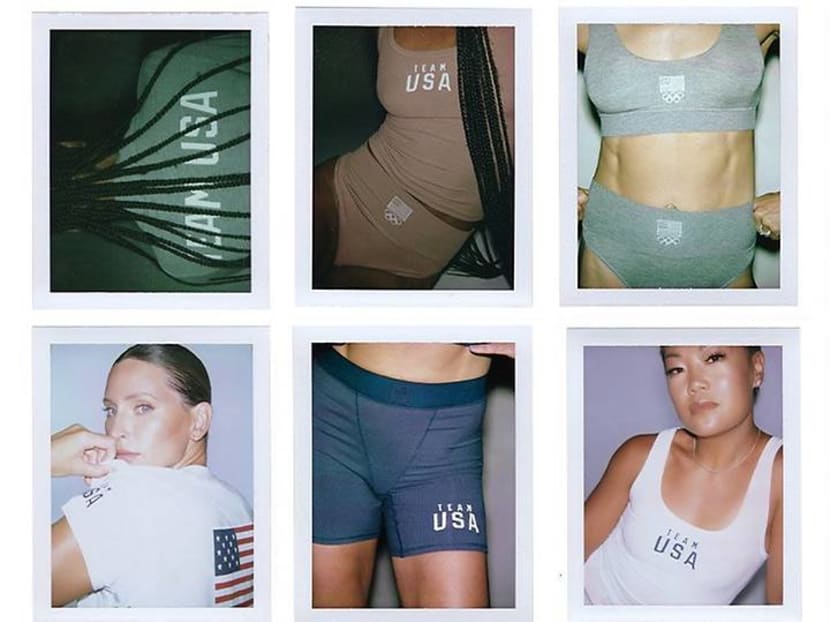 The 626 female athletes on the United States Olympics team will wear undergarments, loungewear and pyjamas from Skims when they are in Tokyo, in July.
The brand, which Kim Kardashian West launched in 2018, sells a range of options, from activewear such as bike shorts and sports bras, to shapewear.
Kardashian West took to social media to share the news on Monday (Jun 28), saying that the Olympic Games made up a huge part of her childhood memories.
"Ever since I was 10 years old, I've heard every single detail about the Olympics from my stepdad," she shared. The 40-year-old reality star and entrepreneur was referring to her stepfather who competed at the 1976 Olympic Games. 
She continued: "I traveled with my stepdad and family to all different cities for the Olympic trials, the Olympics and track meets of Caitlyn Jenner, and at every stop I would buy an Olympic T-shirt as a souvenir."
Kardashian West gave her Instagram followers a sneak peek at the Skims exclusive collection, which is modelled by five women athletes, including 32-year-old Paralympic track and field athlete Scout Basset and 29-year-old swimmer Haley Anderson. 
The offerings include sports bras, vests and briefs with minimalistic designs sporting logo prints such as the American flag and Olympic rings.
The Team USA designs will be available in a capsule collection at the Skims website from Jul 12.