This multi-passionate video game creator is also a Chinese metaphysics coach: 'I'm just willing to take risks'
Ubisoft associate producer Cassandra Poon has a full-time job and her own business. The mum of one tells CNA Women what it takes to be able to pursue multiple passions, including – ironically – the ability to focus on one thing at a time.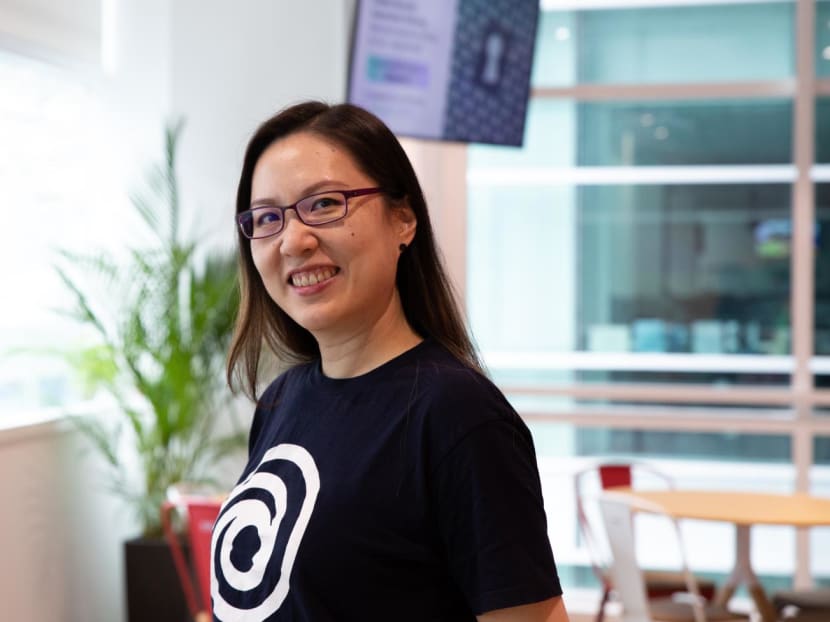 Could you juggle a full-time job and a side hustle, and still lend your expertise for a cause you support? And would you be comfortable talking about your passions, some of which make you some extra money, to your colleagues? 
For many, it's a pipe dream, especially when one has a young child. 
Cassandra Poon is living the dream. 
By day, the associate producer at Ubisoft is responsible for making sure that the video game company's projects are delivered on time – the latest being the blockbuster pirate adventure Skull And Bones. 
Off duty, she's a professional personal coach specialising in Chinese metaphysics, an ancient philosophy based on the concept of qi (energy) and the five elements of air, fire, metal, water and wood.
ANSWERING A DOUBLE CALLING
It all began around 15 years ago at Poon's first job in the industry, as a designer at Koei Tecmo, a Japanese firm that was among the very few game developers in Singapore at the time. 
Poon was researching fighting theory for the monster combat aspect of a game she was designing, Romance Of The Three Kingdoms, when she came across the concept of the fire elements. 
"We were trying to come up with statistics … When you pit one skill against another, what are the statistics that make it easy for the players to understand 'yeah, water against fire will always be better in terms of countering'? I was trying to figure it out and that was when I started to investigate and read up more about the elements," she told CNA Women.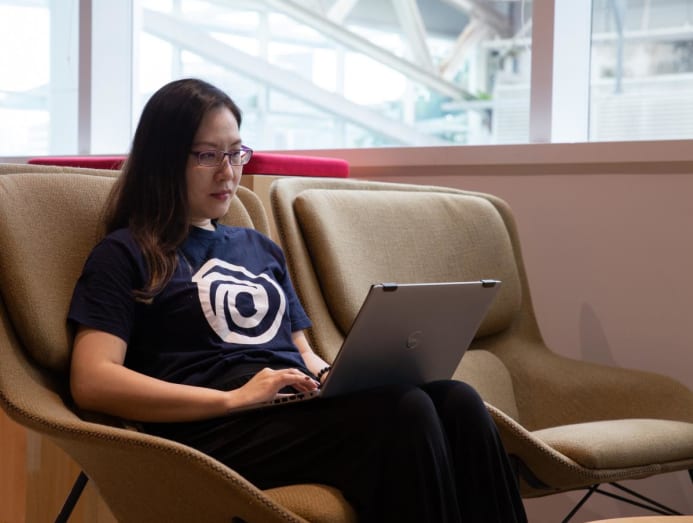 "While researching my work, I went into that space of understanding the elemental energies, like knowing which energy counters which or which energy supports with. That was really fun," she added. 
About a decade of studying and experimenting with the "science and art of Chinese metaphysics", Poon remained fascinated with the subject and so, what started as a hobby turned into a consultancy business in 2019.
Today, Poon takes on an average of two clients at any one time, advising them on life and business decisions from the perspective of Chinese metaphysics. She also does fengshui assessments for her clients.
And although her consulting work is not always directly relevant to her work at Ubisoft, she maintains that it has had a positive impact on her work in the burgeoning gaming industry.
"This work keeps me grounded. It humbles you because you understand that it's not all about you – there are many factors at work when it comes to success," she said. 
The environment you put yourself in is way more powerful than your will
For example, Chinese metaphysics has taught her the importance of one's environment. 
"Some people say you just need to have willpower – where there's a will, there's a way. But I think the environment you put yourself in is way more powerful than your will," said Poon.
For example, exercising regularly and watching your diet are not easy habits to maintain when you're doing it on your own. It's easier when you surround yourself with people who have already mastered these habits, she said.
Coaching has also helped Poon reflect on some of her own actions, including at work. 
"I help (my clients) get 'unblocked' and change their way of thinking to get through certain things. (And) it enriches my life … I may look like I'm the one giving advice but I feel like by spending time with them, it indirectly helps me solve my own problems. I feel like that's the way the universe is rewarding me for spending time with my clients," she said. 
One client, for example, was having problems compromising with her business partner about product-market fit.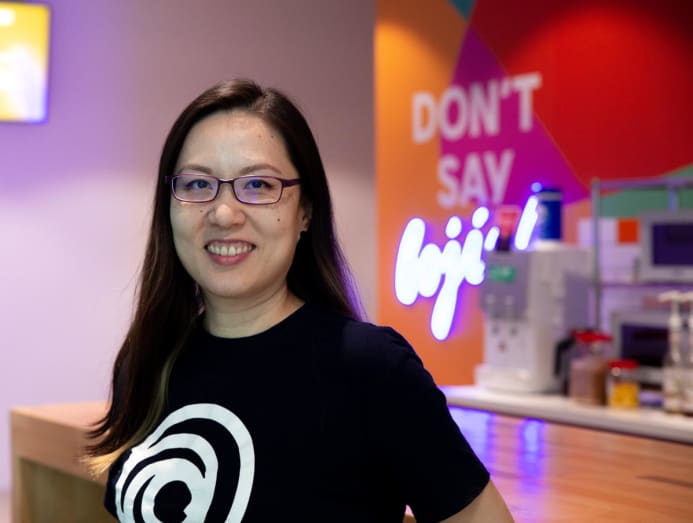 "A business needs a roadmap and it doesn't make sense to come up with one when you're not clear on your product-market fit. As a third party, you see the situation clearly but when you're actually in it, you have a lot of emotions.
"After that consultation, I thought about my own work. I come from a mobile gaming background, but mobile players have very different expectations from a console player. I had to look at the players Ubisoft is targeting. I decided to relook my own roadmap. 
"It's small things like that trigger you to think about the things that are happening in your own life," she said. 
Aside from her day job and coaching business, the 42-year-old Poon is also an advisor at ZaZaZu, an educational platform that aims to give women agency over their sexual wellness.
Poon told CNA Women that before joining Ubisoft, where she has been for the past year, she joined a startup bootcamp run by venture capital firm Antler. There, she met a co-founder, Liu JingJin, and they decided to create a product centred on women empowerment. 
The duo did not get funded by the programme but went on to pursue ZaZaZu anyway. 
Over time and after studying her priorities, Poon decided to let Liu run the show, taking a backseat as an advisor. 
MASTERING ONE THING AT A TIME
You would not be wrong to think that many things have to "click" for someone to be able to pursue multiple passions. 
Poon admitted she was "very privileged" to have a strong support system. 
"I have family taking care of my child and my husband is supportive of me taking risks. If your partner isn't supportive … then I think it's challenging," she said. 
She also attributed her lifestyle to a fluid mindset. 
"I'm not very smart, to be honest – I'm just willing to take risks. And I enjoy learning. The ego that wants to determine if something is going to be an experience or a failure, that's something to be managed as well.
"You don't have to see the whole staircase, you know? You just have to take the first step. And maybe, when you climb the staircase and you don't like it, you can climb back down. That's fine. Just find another staircase," she said. 
You don't have to see the whole staircase, you know? You just have to take the first step
Perhaps most importantly, Poon said she was grateful to be in a company that not only offered hybrid working, it also encouraged passions outside of the office. 
"I've worked for companies that insist your life belongs to them. At Ubisoft, I just have to declare what I'm doing and as long as there aren't clear conflicts of interest, the company is supportive. I don't have to secretly work on my other clients or not talk about it. It's not like that. I can easily discuss my coaching with my bosses and managers, who find what I'm doing interesting. Not having constraints really liberates you," she said. 
But while Poon is an advocate for multi-passionate living, she pointed out that she didn't try to do it all at once. 
"You need to have a period of focus for a certain passion that you have because you need to reach a certain level of understanding and mastery. It looks like I have multiple things going on but at every point in my life, I was only focused on one thing," she said. 
Poon's experience in project management also taught her the importance of delegation. 
"Delegation is really helpful. An idea I've learned is that of the rubber ball, plastic ball and glass ball. If this task is like a rubber ball, it's okay to drop it or delegate it – no harm done. If it's like a plastic ball, let another person do it but keep a close eye. All the glass balls – the critical things – you keep close to you," she said. 
Most importantly, Poon advised that aspiring multi-hyphenates "begin with the end in mind". 
"Purpose supersedes discomfort. You need to have a clear purpose for doing this because … (there will be discomfort), such as when you're tired and overwhelmed. If you're not clear on the purpose, the discomfort will derail you," she said. 
CNA Women is a section on CNA Lifestyle that seeks to inform, empower and inspire the modern woman. If you have women-related news, issues and ideas to share with us, email CNAWomen [at] mediacorp.com.sg.