The founder of Vihari Jewels sold her first design at 15: 'My father is one of the biggest mentors in my life'
The fourth-generation diamond heiress speaks to CNA Women about rolling with the punches, her father's teachings and influence, and finding meaning in life.
While some are born with a silver spoon in their mouth, Vihari Sheth-Poddar's utensil is of the diamond pave variety. The mother-of-three is a fourth-generation jeweller and the woman behind Vihari Jewels, the brand with an experiential store at Paragon.
However, if you're expecting a personality that will fit right in with the rest of the Bling Empire cast, you'd be sorely disappointed (although she does count Kane Lim as a dear friend).
She credits her grounded nature to her father – 60-year-old Rajesh Sheth, who founded the diamond manufacturer, House of Gems.
"My father is one of the biggest mentors I have in my life," the 37-year-old Singapore permanent resident told CNA Women. "He came from nothing. He had to drop out of school at age 15 and start working to feed the whole family – his parents, four siblings and himself."
A HERITAGE IN GEMS 
Poddar's grandfather, the son of a domestic diamond trader, was a private auctioneer who dealt in Mughal antiques and jewellery.
However, tragedy struck in the late 1970s when her grandmother became paralysed after a stroke and her grandfather had to focus on taking care of her, leading Poddar's father – the eldest son – to start working to provide for the family. 
He became a sweeper and chai boy for his uncle, who was a prominent diamond manufacturer in India then. He rose from that humble start to become a trusted diamond broker who travelled the world.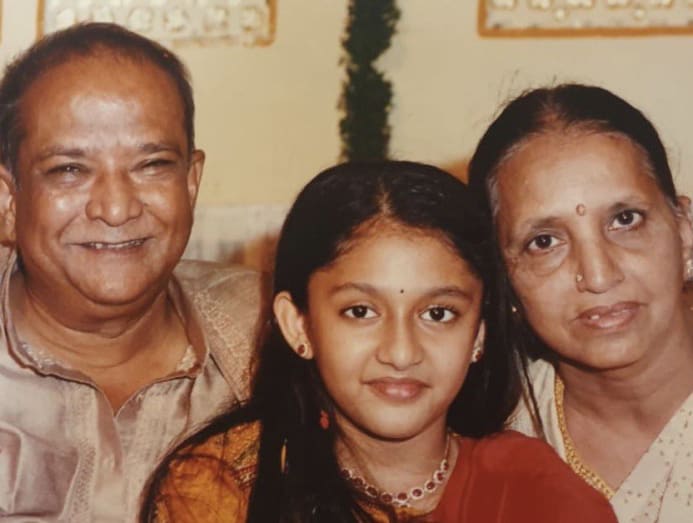 Poddar's father then headed to Singapore with a S$2,000 loan from his father and the contacts he made while working for his uncle.
LESSONS FROM HER DAD
He bought his first apartment along Selegie Road two years later and brought her mother and herself (then, just a six-month-old baby) over from Mumbai. That was in 1986, the year that he founded House of Gems.
I learnt how to negotiate, bargain and never be embarrassed by rejection just from seeing (my father) at work.
As a child, her father would bring her to Lucky Plaza and People's Park Complex, where his dealers were located. "He would visit the stores and just chat with the store owners while eating peanuts with them to learn about the market – what gems were currently in demand and what gems were no longer popular."
During school breaks, Poddar would travel with her father to trade shows across the globe. "Sometimes I would ask myself: 'What am I doing here?' I didn't realise then that he was exposing me to whatever he had access to at that point in his life.
"I learnt how to negotiate, bargain and never be embarrassed by rejection just from seeing him at work. He taught me business, but these are life lessons as well.
Poddar lost no time putting those lessons to work. At 15, her mother moved her brother and her to the Singapore American School because of how badly her brother fared at PSLE.
"It was hard for me because I was so Singaporean. I got the Most Valuable Player award in basketball at Opera Estate Primary School for three years straight before I went to St Anthony's Canossian Secondary School. Then, I got moved to an American school. How do you connect (at that age)? I had no friends," she shared.
However, that fateful change in circumstances saw her selling her first piece of jewellery that same year.
When she learnt that her English teacher was looking for a diamond engagement ring from a designer jewellery store, Poddar promised her a better deal. The following week, the teacher and her fiance visited her father's office, saw the simple four-prong diamond ring Poddar had designed for her and bought it on the spot.
It was a S$20,000 ring from which she received her first commission of S$2,000. It didn't take long for word to spread, and soon Poddar found herself selling jewellery to several of her teachers.
STARTING HER OWN JOURNEY
Thus, began a journey that would see her attending the Gemological Institute of America (GIA) for two and a half years to learn everything about the business, despite being offered a number of university scholarships.
"I chose GIA because it's very practical," she said. 
Still, it wasn't until her first attendance at the Tatler Ball when she was 20 years old that she started to realise the possibilities.
"It was my first invite, and I was so underdressed and shabby.
"As a fresh 20-year-old, I didn't even know who Oscar de la Renta was. When I found out, I thought if these people can afford S$30,000 gowns, then surely they can buy jewellery, right? I knew there was a market and wondered: How do we penetrate that?"
She saw a gap in the local jewellery market for exciting, one-off high jewellery pieces and went with her instincts. Poddar then shipped herself to Florence, Italy, for a year and a half to learn the finer craft of goldsmithing, where she learnt how to design and make jewellery from scratch. 
At 20, she took a S$100,000 interest-free loan from her father for her business and went on to repay him "every single cent". "I've taken nothing from him since," she shared. 
"I am very thankful for him, but everything (to do with my business) is me. People don't see the battles that I've faced. It hasn't been easy. All I can do is hold my ground and keep going."
She manages every aspect of her business, from designing the handcrafted one-of-a-kind jewellery, to coordinating the teams of gem sourcers, cutters and crafters located in different parts of the world, to public relations, sales and marketing, not to mention the day-to-day management of the store.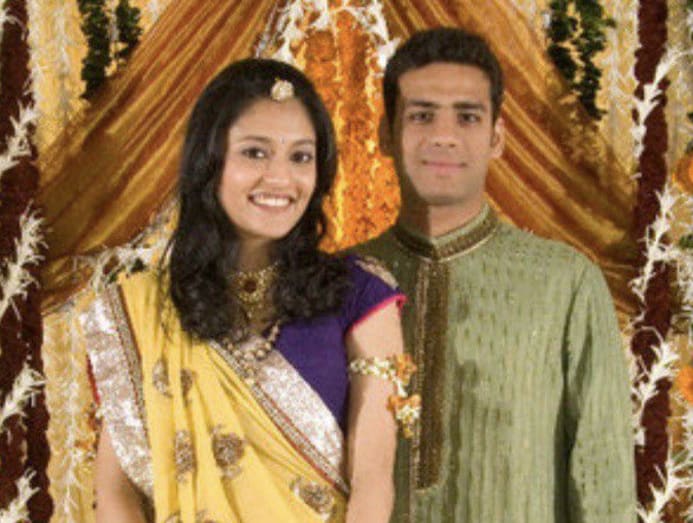 In 2011, Poddar married Abhishek Poddar, the 37-year-old founder of menswear e-commerce site Mr Square, and third-generation scion of Siyaram Silk Mills, one of India's top fabric manufacturers.
She relocated to Mumbai, India, at his family's wishes, and for the next three years, shuffled back and forth between the two countries to tend to her Singapore-based clients and business. "I would miss Singapore food so much. Whenever I came back, I'd rush to Ci Yuan Vegetarian Restaurant in Geylang to eat my fill."
Then, she discovered she was pregnant with her first child, daughter Kiara who turned nine years old in July. Despite the cloistered life of luxury offered in Mumbai (her husband comes from a prominent family in India), Poddar realised that it was not what she wanted for her daughter.
"It's important for a child to have freedom and, in Singapore, she can go to the playground or take public transport by herself if she wants. She can be independent like I was, growing up."
So she relocated back to Singapore and for the next four years, it was her husband who moved back and forth. When Poddar became pregnant with their second child (their son Dhrissh, who is six this year), he decided to call Singapore home.
HOME TO CALL ONE'S OWN
She counts the opening of her Paragon store in November 2021 – amidst a pandemic and just six months after the birth of her third child, Veera – as one of her most challenging times.
She explained: "The store is just like a baby. When you don't give it time, it falls sick. It has been a life-changing decision, and it was the toughest for me. Again, the timing could have been better, but you just have to brave up and keep going."
Prior to this, Vihari Jewels was operating out of a small Ngee Ann City office, catering to a select few in the know. Then, the opportunity at Paragon came.
"Paragon approached my father, and he said to me: 'It's a good deal, let's take it'. He's a go-getter; he would have gone ahead either way," she recounted.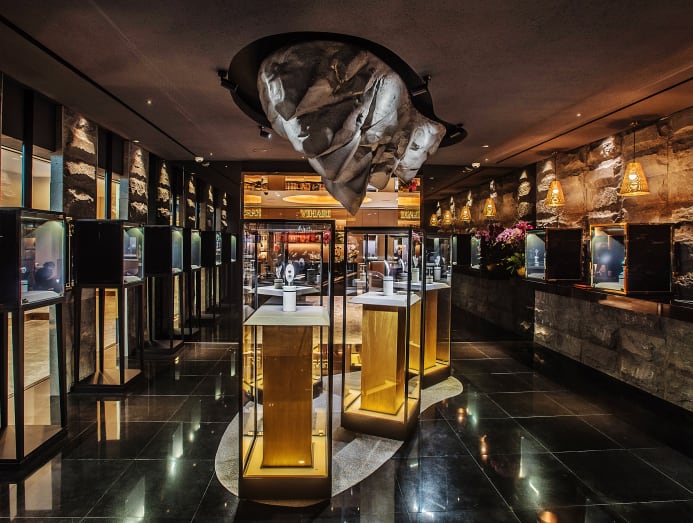 "But this store has given my brand the elevation it needs. When people come in, they see the store's aesthetics and my jewellery, and are impressed. My pieces got the recognition that they've never gotten before."
LEAVING SOMETHING GOOD BEHIND
Poddar has also started channelling her efforts into other projects – thanks, once again, to her father's influence. "His motto in life: The more you give, the more you will receive blessings. And that's where I am today.
"Selling jewellery is transactional, and as I grow older, I find myself wanting to do something that has more meaning. I want to do something that will leave something good of me behind."
As I grow older, I find myself wanting to do something that has more meaning. I want to do something that will leave something good of me behind.
Consequently, for the past two years, Poddar has donated 10 per cent of her total revenue for May to organisations like Pregnancy Singapore and HCSA Dayspring SPIN, and she plans to work with Hatch+ soon – "small, meaningful organisations" that help pregnant women and mothers.
Her reason for doing so is also personal as she suffered from postnatal depression for about a year after the birth of her third child. She acknowledged that her privileged status afforded her more help, but "what about mothers who don't have the same luxury"?
Her latest collection, Bold, was launched in May for the same purpose. Crafted by women artisans, it features jewellery "for women, by women", with proceeds going towards helping women who need it. "I want to be able to give back."
So what is next for the jeweller?
"I have some decisions to make when the lease runs out next November," she said. "But I'm not fixated on anything because things are always changing. Maybe this is just a stage of life that I have to see, and until then, I will make the best of it."
Read about other female entrepreneurs:
CNA Women is a section on CNA Lifestyle that seeks to inform, empower and inspire the modern woman. If you have women-related news, issues and ideas to share with us, email CNAWomen [at] mediacorp.com.sg.