10 services that save women time: 'Wardrobe editing', an app that does almost everything and more
All these services also save you energy and some, even money.
Good news – hustle culture is out and the don't-move-a-muscle culture is in. Just kidding. But we're definitely entering an era of greater awareness around personal wellbeing, particularly where women – who are statistically the more burnt out sex – are concerned. 
And Singapore businesses appear to have got the memo, with more and more – from salons to medical platforms – offering options that save you time, energy and money.
Here are 10 to get you started. 
WARDROBE EDITING
Your old clothes are looking dated. You toss them into a pile and buy more, but they too suffer the same fate. Planning outfits starts to become a chore so you just throw on whatever's available. You end up stepping out looking "fine, I guess", which unfortunately sets the tone for the rest of the day. 
If this hits close to home, you could learn how to be a wardrobe editor – or hire one. 
Netherlands-born Biek Speijk was a fashion designer for more than 20 years before coming to Singapore, where she now specialises in helping women "cut the crap" out of their wardrobe and teaches them how to shop for and style themselves confidently and sustainably.
Her programme, called The Confident Closet, involves helping customers declutter their wardrobe and curate it with well-fitted, feel-good clothing that lasts a long time. Customers also take a "style personality test" and the results will be incorporated into a personalised style guide that includes moodboards and recommended brands. 
The all-in-one decluttering, personal styling and life coaching programme takes place over the course of a month, but the positive impact it could have on your headspace (and physical space) could last years.
Alternatively, you could book services like wardrobe decluttering (S$350), organisation (S$350) and styling (S$280) separately via the fashion editor-run Sortorial.
FASHION RENTALS
Renting clothes instead of buying them is not a new idea, but it's still not widely adopted. 
If you're big on luxury brands but don't want to splash out on an entire wardrobe of them, Style Carousel is where you want to be. It stocks hundreds of designers, including Alexander Wang, Balenciaga, Gucci, Helmut Lang and Zimmermann, and you can book three rentals a month with a monthly subscription of S$175 or get a one-time trial for S$89.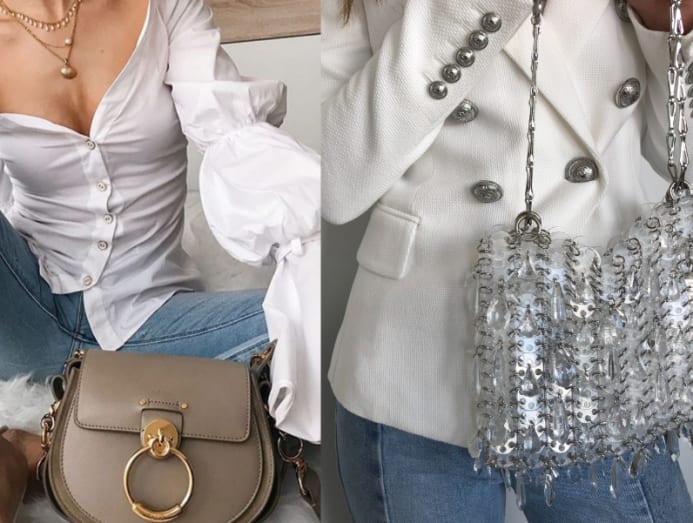 Want to give a trend a try before investing in it? The well-known Style Theory gives you access to more than 40,000 styles for a monthly subscription that starts from S$89.  
ONLINE WOMEN'S HEALTH CONSULTS
Gone are the days where you had to drag yourself out of bed just to get sick leave for period cramps. 
At Ease (pun intentional, obviously), you can see a doctor for issues relating to birth control, menstrual health, sexual health and sexually transmitted disease, and even acne and hair loss, via video call. 
After the consultation, the prescribed medication will be delivered to your home. If further testing is required, a medical professional will collect samples in the comfort of your own space and a follow-up tele-consult will be arranged so a doctor can share and explain your lab-certified results. 
If you're trying to have a baby or simply thinking about it, Zoey offers an impressive no-frills plan that covers your fertility journey. 
You can start by signing up on the website to gain access to their free Pre-Preggers Plan, where you can track your ovulation cycle, learn about your nutritional needs, and check yours and your partner's preconception health status. 
The latter might require you to do a hormone test, which you can purchase on the Zoey website and conduct yourself at home, before popping the results in the mail to be sent to the diagnostics centre.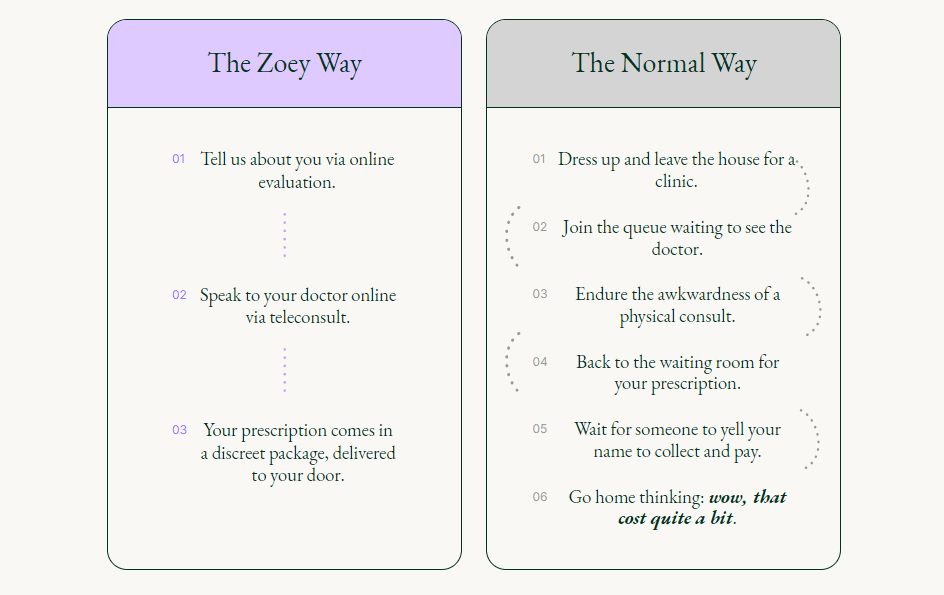 You can then book an online consultation with a gynaecologist to discuss your results and even one with a fertility coach to help you become emotionally and mentally prepared for the journey. 
GLAM SQUAD ON CALL
Thanks to the Kardashians, a "glam squad" – a group of people who do your hair and makeup before an important event – is becoming increasingly mainstream. And these days, you can get your glam squad to go to wherever you are instead of your having to travel to them. 
Have a big event coming up? Check if your favourite hairstylist does house calls and if not, call popular Cluny Court salon The Big Blow, to book at-home makeup, hairstyling and even airbrush tanning services starting from S$150.  
HOME SPA
There are plenty of "mobile spa" services these days, but few as versatile as the Urban Company platform. Not only does it offer massages (a full-body rub starts at S$79), facials, manicures and lash extensions, the all-in-one, easy-to-use app also lets you book home cleaning and aircon repair services. Now if only it also offered electrical and plumbing repairs…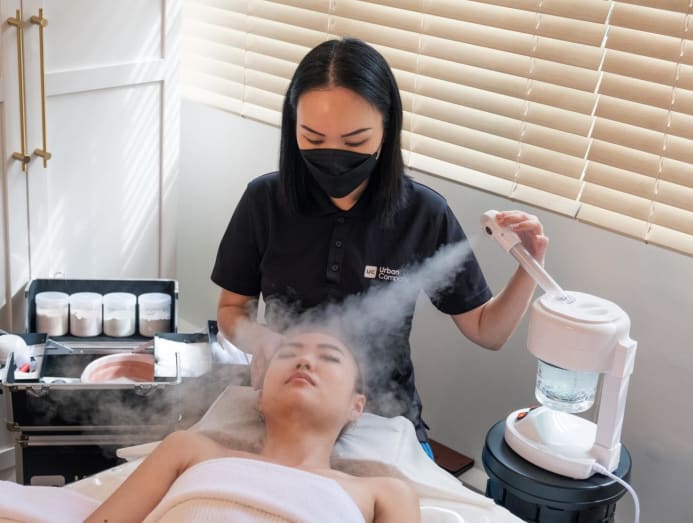 If it's just a massage you're after, Aleyda Mobile Spa has your back. Options include a back rub and foot reflexology (starts at S$169 for 90 minutes) and a full-body deep tissue, shiatsu or Swedish massage (S$169 for 90 minutes). For a fee, you can even incorporate the use of a body scrub, aromatherapy oil or magnesium oil. 
Nails need some love? AUUM – The Honest Nail Spa is good for that. Choose from a full suite of services, including a 75-minute aromatherapy manicure and pedicure, with the option to use gel polish or try out some nail art. 
Aleyda and AUUM also have services for kids, like a "petite" mani-pedi or a make your own scrub workshop.
CNA Women is a section on CNA Lifestyle that seeks to inform, empower and inspire the modern woman. If you have women-related news, issues and ideas to share with us, email CNAWomen [at] mediacorp.com.sg.