Women celebrities who remind us to feel good and embrace body positivity
How have Camilla Cabello, Selena Gomez, Kate Winslet and Billie Eilish dealt with body image issues?
Women and how they look are often subjected to attention that can occasionally be undue. And, it appears, it's no exception for celebrities who seemingly lead perfect lives – with seemingly perfect bodies. 
Singer and songwriter Camila Cabello was body shamed earlier this month when images of her in a bikini enjoying a beach day out with her boyfriend Shawn Mendes surfaced.
But if there's one thing we love about Cabello, it's that she took the unkind comments in her stride and focused on the good instead, thanking fans for the love that they showed her. Her fans swiftly came to her defense with body-positive comments such as, "You are a beautiful normal woman being, just like the rest of us fleshy beings!"
Here's what female celebrities have shared recently about body issues and how they deal with them. 
FLUCTUATING IN WEIGHT IS NORMAL
Singer and actress Selena Gomez was reflecting on some of her past wardrobe choices from 2007 to 2021 in a Vogue interview that ran on Wednesday (Jun 9). 
The 28-year-old revealed that when she was wearing a Celine dress during The Dead Don't Die premiere in New York in 2019, "it was another moment in her life where she had fluctuated in weight".
"And I am very honest with the people in my team, so I didn't want to wear anything tight. And then I tried this dress on and I felt so beautiful," she said.   
Gomez also shared the same struggle of fluctuating a lot in weight when she wore a Vera Wang dress during the 2015 Met Gala. "And I remember this night specifically, I didn't feel good about my body."
While she expressed immense gratitude for the opportunity to "work on a dress that fit her body", it was still one of those enlightening moments where she felt like she "doesn't need to be that 19-year-old body shape anymore".
BEING AUTHENTIC IN HOW YOU LOOK CAN BE A GOOD THING
Titanic actress Kate Winslet recently spoke up about her conversation with film director Craig Zobel when he wanted to edit out her "bulgy bit of belly" from an intimate scene in the HBO hit series Mare Of Easttown.
"Don't you dare," she told Zobel.
In a New York Times interview on May 31, Winslet shared in greater detail about "having no filters" and staying as true as possible to her character.
"Listen, I hope that in playing Mare as a middle-aged woman – I will be 46 in October – I guess that's why people have connected with this character in the way that they have done because there are clearly no filters," said Winslet. 
"She's a fully functioning, flawed woman with a body and a face that moves in a way that is synonymous with her age and her life and where she comes from."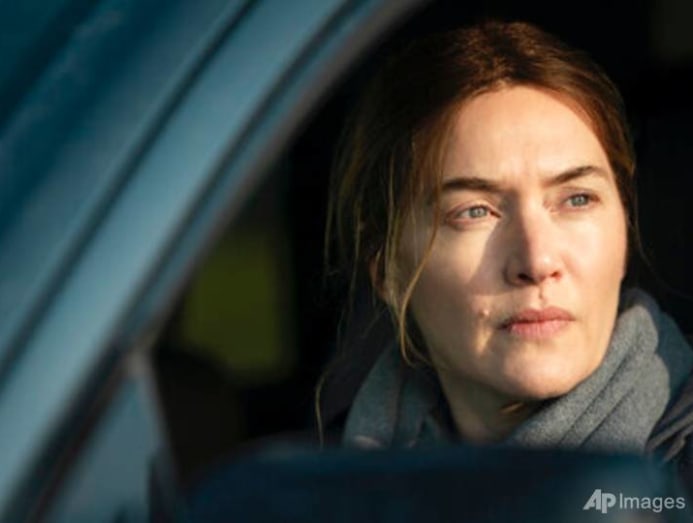 The mother of three also warned young actors to not equate social media fame with the hard work of acting.
In the same interview, she said: "What worries me is that faces are beautiful. Faces that change, that move, are beautiful faces, but we've stopped learning how to love those faces because we keep covering them up with filters now because of social media and anyone can photoshop themselves, and airbrush themselves, and so they do."
FEELING GOOD ABOUT ONESELF IS IMPORTANT  
Speaking of young celebrities, 19-year-old Billie Eilish caused a stir recently when she started looking different from her usual portrayed self.
Known for her baggy sweatshirts and straight, neon green hair, she got people talking when she appeared in a revealing corset and a wig on the cover of the June 2021 issue of British Vogue.
She explained that her body "was the initial reason for her depression when she was younger" that was made worse by an injury, forcing her to quit dancing. She started wearing baggy clothes then.
However, her new look is "all about what makes you feel good".
She took to Instagram to post more pictures of the shoot, and said, "I love these pictures and I loved doing this shoot. Do whatever you want whenever you want."
Whether or not we rely on fashion to help us with confidence, ladies, maybe it's time to put Eilish's advice into practice: "If you feel like you look good, you look good."