Has the pandemic changed the way women look for love? Insights on dating in a post-COVID-19 world
Many women feel they've lost a lot of time due to the pandemic. Now, it's a race to find a "forever person".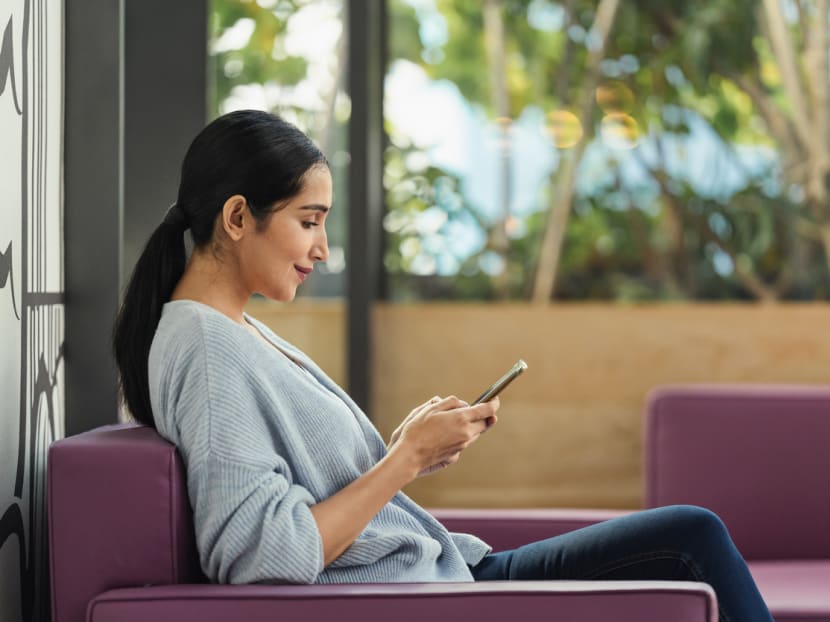 Loss of quality time. Deprived of physical touch. Communication limited to palm-sized screens and an often unstable Internet connection. 
For years, we all lived in a vacuum. Now that the veil of the pandemic has lifted, singles are coming out to a whole different world.
They themselves have changed. 
Many have lost interest in casual dating – they want a lasting companion. And they want someone they're emotionally compatible with – in case another pandemic comes along. 
According to US dating app Bumble, nearly half its users across the world recently reassessed their dating profile and made changes to what they were looking for.
Listen to the Womankind podcast episode on this topic:
Another app, Coffee Meets Bagel, reported similar findings in its own survey, with 45 per cent of users indicating that COVID-19 had stirred a desire to "look for something long-term".
"(Singles) no longer take meaningful connection for granted," said popular matchmaker Anisa Hassan. 
Men who used to "like a selection … are no longer keen to date lots of women", she said, adding that they "prefer to make a deeper connection" with each woman they meet. 
Meanwhile, "many women are prioritising their search for a relationship, more so than before the pandemic", said Anisa, who runs luxury matchmaking service Date High Flyers. 
"While career is still important, finding a partner is not ranked less important," she added. 
"My female clients have become less interested in casual dating as compared to being in a committed relationship," said psychologist Alexandra Oh.
Following the loneliness that inevitably came with borders being shut down and doors being shuttered, women are also forgoing the possession of status symbols for something more nurturing. 
"When in the past women tended to be focused on men with a certain status or lifestyle, many have become very reasonable in their expectations and requested that I look for companions they can get along with," said Anisa.
"Many professional women are no longer obsessed with status, reputation and income, and are more willing to consider all options as long as (potential partners) are equally committed to being in a long-term relationship. 
"It doesn't mean they're settling – they are just more willing to consider options that they may have been closed off to in the past," Anisa added. 
There was a lot of "anxiety, fear, sadness, despair and pessimism" over the last few years, said Oh, who works with clients facing relationship and self-esteem issues at online counselling platform Talk Your Heart Out. 
"My female clients have grown to recognise the importance of deep human connection, intimacy, safety and trust between themselves and their partner," said Oh. 
As a result, they've developed "high expectations for their partner to possess the ability to navigate distress and support them through difficult times", she said.
FUMBLING IN THE DARK
In the new frontier of dating, a new set of challenges awaits. 
With COVID-19 still posing a risk, people continue to show signs of vigilance. 
But they're also fatigued. 
Both Anisa and Oh agreed that the majority of women want their potential partner to be vaccinated against the coronavirus. 
"My clients tend to be in lower moods and energy levels. They are wary of dating for fear of catching COVID-19 and infecting their loved ones but at the same time they dislike their dependency on dating apps," said Oh. 
"It's important that the person they want to be with is vaccinated", said Oh, adding that they also prefer a partner who doesn't talk about COVID-19 continuously as "that brings the mood and energy of their dates down".
"Some clients shun those who have not been 'vaxxed and boosted'," said Anisa. 
Confused over post-pandemic social norms and having grown accustomed to simply texting and video-calling, communication – specifically discussions on boundaries – has become bungled. 
"My clients are no longer used to face-to-face interactions and this culminated in a less confident presentation of themselves across social situations. They also feel more pressured to be sexually intimate with their date, having invested in a place to spend time together," Oh said. 
Andrea Tan, who is a love and intimacy coach, said that while there was a slump in human connection, there was also an overload of information.
Amid an influx of ideas such as "women and independence" and "sexual liberalisation" during the pandemic, Asian women in particularly became confused about social norms, she said.
"Who texts first? Who pays? Who follows up on a second date? When should you have sex? How do you ask about sexual health?" Tan added.
And while many things were paused during the pandemic, time did not – triggering a panic among women concerned about their "shelf life". 
In the survey Bumble conducted in March 2022, 65 per cent of female users in Singapore said they felt the need to settle down before they are "too old". 
"Nearly 40 per cent said they feel the pressure to compromise on what they are looking for as a result," said Lucille McCart, Bumble's Asia-Pacific communications director. 
"The last thing these women want is to waste more time," said Anisa. 
IN THE MINDSET FOR LOVE
Worrying about running out of time is a fixed mindset that women need to learn to get out of, said love and intimacy coach Tan. 
"One of the biggest challenges for women these days is fear: 'Am I running out of time?' These things often work against us when it comes to dating.
"Based on our life expectancy, we do have plenty of time. We need to forget this ambiguous benchmark that many of us seem to have," she said. 
Ultimately, whatever the circumstances, two things are most important: Self-worth and self-love. 
Based on our life expectancy, we do have plenty of time. We need to forget this ambiguous benchmark that many of us seem to have
"It's a bit cliched but you have to love yourself first. I'm not saying you need to love yourself 100 per cent before you can go out and date, but you need enough self-love and self-worth to get comfortable with being vulnerable. They also help you identify your own boundaries and communicate them," said Tan, who is the founder of coaching platform Athena Rising. 
She said to cultivate self-worth and self-love, women can focus on going deeper into themselves, and learning what they like and what they're passionate about. 
"People want to know you as a person. What's interesting about you?" she said. 
"Learn to be comfortable with who you are. As we date, some of us try to portray a nicer part of ourselves. That's okay, but you do eventually want someone to meet you as you are, not as who you're pretending to be. 
"If they don't 'click' with you or aren't attracted to you, that's great because you don't want to be with someone who is attracted to an image of you," Tan added. 
Tan also suggested taking time to look at past hurts.
"Start working through past bad relationship experiences with self-help guides, a coach or a therapist. Do this even if you're wary about dating now. This is to prevent repeating or attracting the same experiences in dating. You'd want to be done with those when you get the chance to jump back into the dating pool," she said. 
Finally, Tan warned against FOMO or "fear of missing out". 
"Because of FOMO, we tend to hang on longer to chats than we should, change parts of our personality, try to sound 'sassy' while chatting or texting and even move in to sex a little too early than we want. 
"It's okay to take your time. There is no need to rush anything, despite what society might have you believe."
CNA Women is a section on CNA Lifestyle that seeks to inform, empower and inspire the modern woman. If you have women-related news, issues and ideas to share with us, email CNAWomen [at] mediacorp.com.sg.