18 students make this year's Singapore 100 Women in Tech List
The 2021 Singapore 100 Women in Tech List not only highlights inspiring women in the tech industry – but young talents from secondary schools and tertiary institutions, too.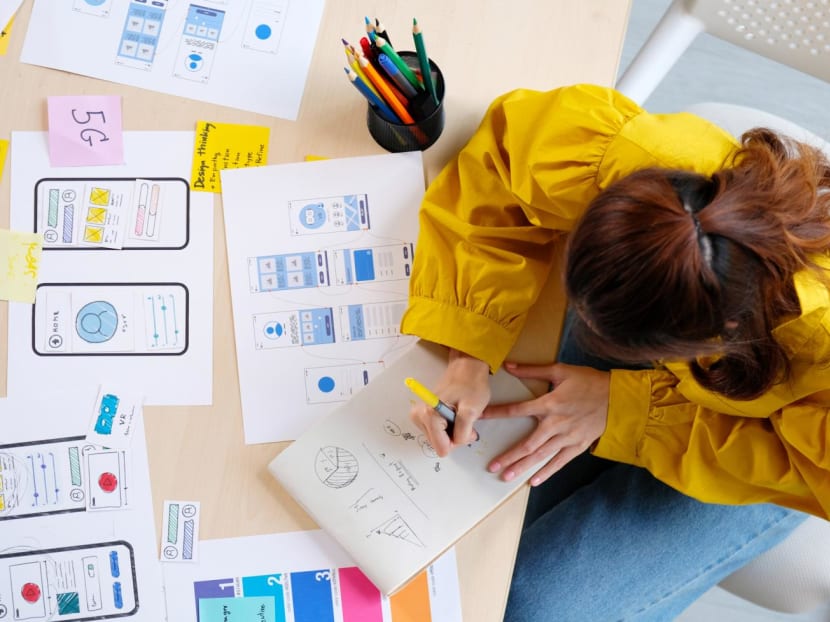 We may sometimes forget it, but technology pervades almost every aspect of our lives, from virtual work meetings to seeing a doctor. And a new list puts the spotlight on Singapore's most influential women in this field. 
This year's Singapore 100 Women in Tech List was released on Friday (Oct 15) to celebrate women in the local infocomm technology industry, highlighting their contributions in areas such as healthcare, cybersecurity, computer sciences, engineering, mathematics and communications.
Now on its second year, the list is a partnership between the Singapore Computer Society (SCS) and the Infocomm Media Development Authority (IMDA). It was unveiled at the annual SCS Tech3 Forum, where Minister for Communications and Information Josephine Teo was the guest-of-honour.
"Today, women make up 41 per cent of our tech workforce, well above the global average of 28 per cent," said Teo in her opening remarks at the virtual event. 
"This is good, of course, but I do believe, as many of you as well, that there is so much more we can do to attract and retain female talent in tech-related careers," she added. 
The list of 100 women also includes a new category called Girls in Tech, which lauds 18 female students.
The young women were nominated by their respective schools as role models who use tech to benefit the community. 
"This year, we are pleased to include our first batch of aspiring girls in tech. Every one of these women and girls has a unique story that will inspire and motivate us to do the seemingly impossible," said SCS president Dr Chong Yoke Sin in a press release. 
One of the 18 students is 22-year-old Glenda Wee, a first-year medical student at Duke-NUS Medical School who recently graduated from Singapore University of Technology and Design's Computer Science and Design course. Wee volunteered as a user-experience designer for SupplyAlly too, a website and app for local government agencies to track the distribution of items such as masks and laptops to the public.
Wee, who is passionate about healthcare innovation, said she hopes to "speak both the languages of engineers and doctors".
Another young honouree is 22-year-old Ellie Lew. The final-year Nanyang Technological University (NTU) undergrad is one of the three founding members of a youth-led non-profit initiative called Skills for Good. 
The tech platform matches volunteers to projects in social enterprises, allowing them to contribute their skills in marketing, content creation and website development.
"First, we wanted to provide opportunities for our peers to practise their skills in real life projects. Second, we wanted to help social organisations focus on their purpose of creating social impact without worrying about things like digitalisation and marketing," said Lew on the NTU website. 
Srishti Arora, who's in her penultimate year at NTU, helped develop a mental health app called Calmify, encouraging users to "indulge in a self-care routine" that includes randomly generated self-care cards that link them to resources such as yoga and poetry. It also includes a journaling feature.
The younger ones on the list who are still in secondary school are not any less impressive. 
Christy Ann Heng from Admiralty Secondary School is an "avid" participant of tech competitions and spends her free time acquiring Python coding and artificial intelligence (AI) skills from web design events.
Every one of these women and girls has a unique story that will inspire and motivate us to do the seemingly impossible.
Meanwhile, Mrunal Makarand Kulkarni from Temasek Secondary School is volunteering to teach coding to underprivileged kids through Google and IMDA's Code In The Community project. 
And two students from Raffles Girls' School, project partners Sarah Tan and Chanz Boo, developed an innovative robot called ViBuddy for the visually impaired.  
Elsewhere, other women cited in the list include UOB's Head of Group Technology and Operations Susan Hwee and HDB's Chief Information Officer Khoo Mui Kheng.
Hwee plays a key role in driving the popular e-payment method PayNow in Singapore while Khoo helps ensure the smooth operations of critical online public services such as Build-To-Order housing applications.
Tham Loke Kheng, Chief Executive Officer of Mediacorp, was recognised for her work in embracing technology, and establishing and leading the organisation to becoming a digital-first media platform.
All the 600 nominees for the 2021 Singapore 100 Women in Tech List went through a selection and evaluation process by a panel comprising several honourees from the inaugural 2020 list, as well as influential leaders in business, technology and academia, said the press release.
In addition to their achievements and contribution, the panel also considered the nominees' technical expertise or entrepreneurial spirit, said Professor Alex Siow, chairman of the SG100WIT Selection Committee and a professor in NUS School of Computing. 
See the full 2021 Singapore 100 Women in Tech List here.
CNA Women is a section on CNA Lifestyle that seeks to inform, empower and inspire the modern woman. If you have women-related news, issues and ideas to share with us, email CNAWomen [at] mediacorp.com.sg.