Is a midlife crisis different for women? What are the signs and how do you cope with it?
When we think of midlife crises, we imagine flashy cars and hot young things. But that isn't always relevant for women. Just how do women get through their midlife? We speak with experts and some women to find out more.
How many times have you seen a middle-aged man in his 50s in a flashy sports car and thought, "Ack. Midlife crisis"?
While midlife is defined by an age range of 45 to 65 years, midlife crises can occur earlier than 45 and last well beyond 65 years.
The term was first coined by a Canadian psychoanalyst Elliot Jaques in a 1965 paper and described one's realisation of restricted possibilities, limitations and mortality.
Dr Adaline Ng, a senior principal clinical psychologist with Better Life, defines today's midlife crisis as when one feels that the life they have been leading is misaligned with the core of their identity.
This leads to feeling concerned about making a personal mark in the world. The feeling of a crisis worsens with the perception that time is finite to get there.
Maybe you've met a middle-aged woman who has radically changed her looks or style or started yoga or attends spin class. Or you may know of a neighbour who has decided to make a huge life change and dedicate her life to travelling or social causes. These could be how midlife crisis presents itself in women.
A friend of mine, Yasmeen, 53, a project manager, felt so disconnected from her life and family that she recently confided, "I feel like making a major move and migrating. I feel stifled and my body no longer works the same way. It's excruciating to see projects go to younger colleagues and worse, my teenagers are not spending time with me anymore. I don't see the point – what's left for me here? Is this a midlife crisis?"
This conflict between personal perception of themselves can bring some symptoms of midlife crisis to the fore. Principal psychologist Jolene Hwee and founder of Clarity Counselling, says these are not exhaustive but are defined as:
Feeling unfulfilled in life

Intense feelings of nostalgia

Persistent feelings of emptiness and a general sense of feeling meaningless

Dramatic changes in behaviour and appearance

Intense feeling of regret

Constant comparison of oneself to others who seem more content or fulfilled.
NOT TAKING AGEING WELL AT 49
Sarah Lim, 49, saw the writing on the wall when her hairstylist started cutting her hair differently. "Instead of the usual cut, I got something more conservative. On top of that, I lost my once-perfect eyesight to long-sightedness."
For Lim, the emotional drain wasn't relationships or existential but instead, that her physical changes were not lining up with her own expectations of ageing gracefully.      
The banking executive said: "One day, you wake up and suddenly your face looks different. When I fly next, my eyebags would require me to pay for excess baggage. This change in body shape was a rude awakening too – flabby arms and back fat."
She felt alone and unable to discuss these changes as they would be viewed as "superficial or shallow" especially compared to hardships most of the world were suffering due to COVID-19.
Instead, she reflected on her emotions and came to terms with the fact that she simply wasn't accepting her midlife. "I researched on what I could get done to transition better into my golden years."
Lim started seeing a dermatologist for her skin and has had some aesthetics treatments done. She also picked up gym training, goes for runs and signed up for spin classes to keep fit.
The mother of three teenagers admits that it was personal determination that helped her accept this stage in her life and take active steps to adapt to it. "These changes – they are part of ageing, and you can't stop that. But you can shift your perspective and make it easier to accept."
HOW WOMEN EXPERIENCE MIDLIFE
Societal expectations of gender roles draw vastly different experiences for men and women in midlife.
For men, who are traditionally more career-focused, this life stage provides another avenue to leave a mark in the world within what's left of their prime years. So, they may find ways to cope in a more outward manner, such as buying a flashy car or changing their appearance to relive their younger days.
For women, this is a time of many adjustments. Research on midlife crises focused on women has found that they faced multiple challenges socially, psychologically, and biologically during their middle-age years.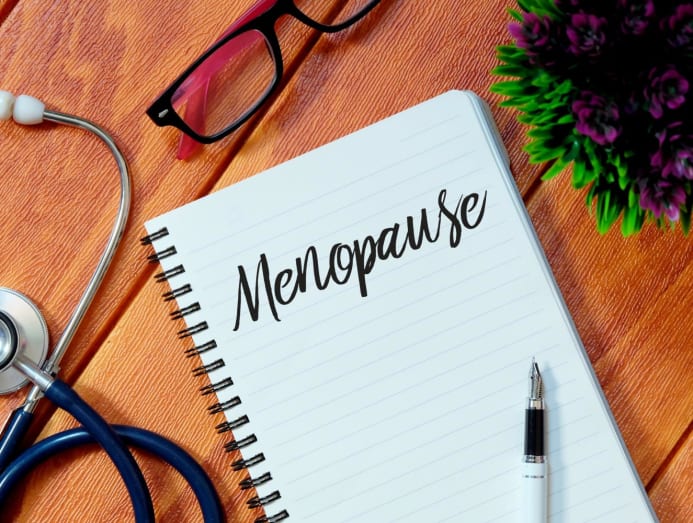 Physically, they are experiencing change in their bodies with menopause. They are also transitioning age-wise and like men, considering their life choices and legacies.
It is this time, as part of self-discovery biologically, that a woman may tune in to herself, and find that her own needs have not been fulfilled. Some of the reflections include changing family relationships, rebalancing work and personal life fulfilment.
Compounded with life changes such as loss either by divorce, death of a partner or loved ones, children growing up, becoming independent and relying on them less, women in midlife may find themselves at a loss.
"These women had limited bandwidth to attend to themselves when their children were small. Now, this sense of identity, earlier entwined with motherhood, becomes open to interpretation and they feel lost about who they are," said Dr Ng.
Midlife crisis does not only happen to those married with kids. In fact, for women who do not have children, their midlife concerns could be centred on creating something that represents their personal legacy.
Dr Ng added: "This may arise in women who feel that the lives they've led thus far, do not have a significant impact in their world."
In 2019, researchers, using data from the Seattle Midlife Women's Health Study, a longitudinal study spanning 23 years, identified multiple stressors in women which may happen simultaneously, such as divorce or a breakup, health problems, terminal illness or even death of their parents, with their children becoming more independent, causing them to feel a sense of emptiness.
Another clinical paper, which also took data from the Seattle study, found that women considered things like financial security, health, family and close friends as major factors in determining their midlife crisis.
These events, coupled with the societal expectations of women's roles, as indicated by their family, friends and even the workplace, created the impact of stress which made up the "crisis".
This isn't what I signed up for. Or, I am unhappy or unfulfilled with my life. Why have I worked so hard and still have debt or own nothing I can call my own?
The study found that women noted changes in their midlife, such as their eating habits, recreation and sleeping habits. They also described suffering a major illness or injury which had triggered stress factors.
These triggers inadvertently cause women to rethink their life situation. And the process unearthed a feeling of self-actualisation, compounded by cultural expectations or learned experiences. All these lead to a feeling of flux.
THE FEELING OF FLUX
This flux is described by writer Ada Calhoun, author of Why We Can't Sleep: Women's New Midlife Crisis.
Women in midlife today, born in the late 1960s through the 1970s, are Generation X. The same generation faced many significant historical events: The booms of the 80s and 90s, the dot.com burst, 9/11 and having to transition through their life with technology, and now, with the internet and social media.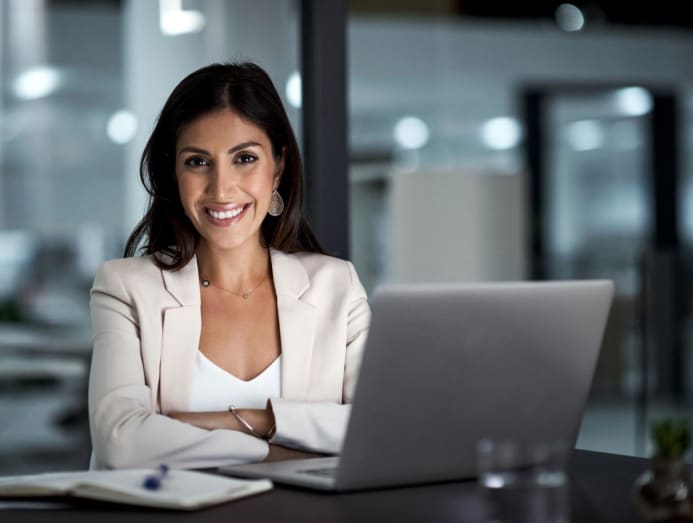 These Gen Xers were told they could "have it all" by balancing work and home.
"The context for Gen X women is this: We were an experiment in crafting a higher-achieving, more fulfilled, more well-rounded version of the American woman. In midlife, many of us find that the experiment is largely a failure," Calhoun said in the book.
Although written through her conversations with American women, the thread seems to be the same: This isn't what I signed up for. Or, I am unhappy or unfulfilled with my life. Why have I worked so hard and still have debt or own nothing I can call my own?
The crisis is not specific to American women – it happens to women everywhere. And it has been made worse by the pandemic.
SUDDENLY AT A LOSS AT 50
The pandemic and Singapore's circuit breaker in 2020 brought Irene Chan's feeling of transition to midlife to the fore. "My kids left for university overseas one after another and I was faced with an empty nest and only my husband every day."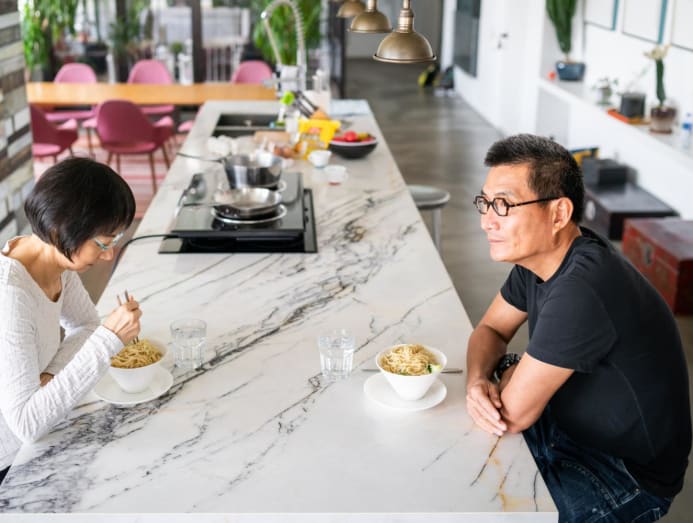 It was then that the 50-year-old realised she couldn't bear to think of the future with him and although she loved him, she didn't enjoy his company.
"Apart from the kids, we didn't have much in common anymore. We don't agree on many issues and it was frustrating and upsetting to have conversations. The realisation of this after more than 20 years together, shocked me to the core. I suffered from depression, insomnia and constant fatigue," she said.
Desperation drove her to see a psychologist and the couple also saw a marriage counsellor "but it became clear to me that I needed to leave the relationship".
That sparked a series of changes for Chan – she found a new job, took on new hobbies like Zumba, hiking and even doing volunteer work so that she could work on her own self-image. She wanted to find her independence through her "new" lifestyle and felt that she needed to succeed personally, at the cost of everything.
With the help of her psychologist, she learnt to recognise her stress triggers and be selective with words during difficult conversations. "I no longer have an unhealthy co-dependent relationship with my husband. I make my own decisions and for once, I have freedom and independence which I have not felt since I was married. I am hoping this new person will be able to find peace with my family."
WHAT YOU CAN DO
There is no single solution to a woman facing midlife crisis. Experts say it is a process of rediscovery and finding out what works best but not to do it alone.
Hwee of Clarity Counselling said: "If you find yourself burnt-out, self-doubting, constantly exhausted or feeling like you've failed, it may be helpful to reflect and explore what is meaningful to you in this season of your life.
"It is an opportunity to re-evaluate your life and focus on what truly matters. Take your time to make small, intentional and impactful change."
She added that sometimes these feelings may be compounded with the onset of menopause, creating hormonal symptoms like hot flashes, abrupt mood swings which middle-aged women endure.
"Connect with other women who can support you at this time," she advised. "Seek professional help from a counsellor or a psychologist if your feelings affect your daily activities or if you have suicidal thoughts."
Lim said she may have eased into midlife better if she had a community who was open to share about their personal journeys during this period.
"My advice is to ask others how they felt and what to expect. It prepares you for what's to come. For me, it was the shock of seeing these physical changes although mentally, I am still the same person."
What saved author Ada Calhoun was solace in her community to, in her words, "Get by whatever way we can". The research for her book was her way to discover that in her midlife crisis, she wasn't alone and many women were also sharing similar experiences.
The project, she said, gave her clarity and solidarity with her friends. "The realisation that facing up to our lives and seeing it as it really is, letting go of past expectations, having a viable support system and knowing that this stage of midlife doesn't last forever."
Ahead of that, Dr Ng of Better Life said: "It's important to consistently attend to yourself. Discover what makes you happy, what your passions are and what makes you feel alive. Devote time to doing things which are aligned with the core of your identity." 
CNA Women is a section on CNA Lifestyle that seeks to inform, empower and inspire the modern woman. If you have women-related news, issues and ideas to share with us, email CNAWomen [at] mediacorp.com.sg.