Weak muscle strength among midlife women more than doubles the risk of diabetes, Singapore study finds
The link determines that women in Singapore should include resistance exercises in their daily regime to increase muscle strength.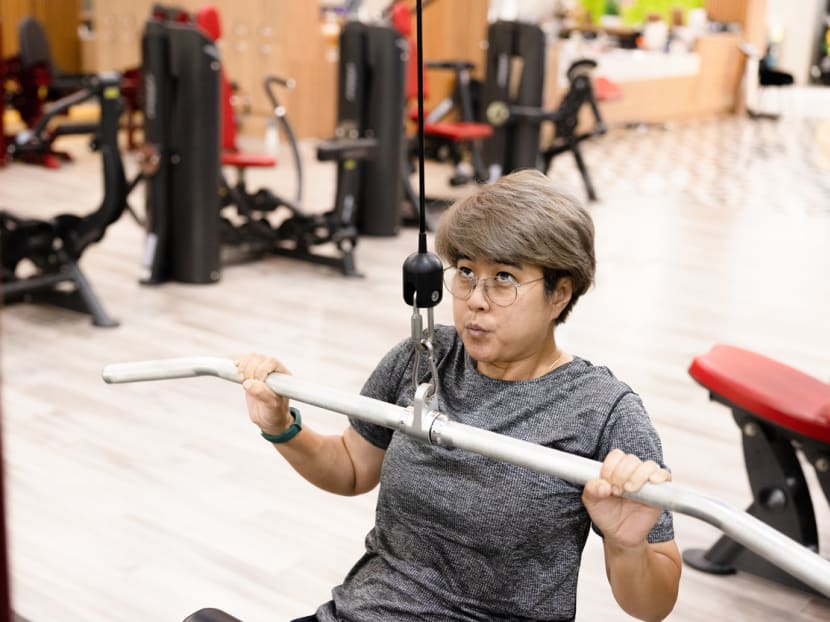 A recent study out of Singapore has shed new light on the interplay between muscle strength and diabetes risk in midlife women.
Conducted by a team of researchers from the National University Hospital and the National University of Singapore, the study analysed the muscle strength of more than 1,000 women aged between 45 and 69, with particular emphasis on hand grip strength and time taken to complete five-repetition chair stands.
Of the 1,170 women analysed, 12.1 per cent had diabetes, which was confirmed through fasting blood glucose tests.
What the researchers found was striking: The women with weaker muscle strength were more than twice as likely to have diabetes, after controlling for other known risk factors such as age, race, education levels, menopausal status, smoking and obesity. 
Low hand-grip strength and poor chair-stand performance were both associated with a higher prevalence of diabetes, with those exhibiting weak whole-body muscle strength seeing 2.37-fold higher odds of developing the condition.
Diabetes, as the researchers note, is a pressing public health concern with serious implications for mortality and morbidity. 
The number of adults with diabetes worldwide has skyrocketed in recent decades, with Asia predicted to be home to more than 60 per cent of individuals with the condition. 
In Singapore, the situation is similarly dire: By 2035, one in every five adults is projected to have diabetes.
While established risk factors such as obesity, physical inactivity, and smoking explain a significant proportion of diabetes cases, the study's authors point out that an important fraction of residual associations remain unexplained. 
For example, few studies have examined the link between muscle strength decline and diabetes risk in midlife women.
"Our study supports the growing recognition of the important role of muscle strength on diabetes. Remarkably, this effect of muscle strength on diabetes is independent of body fat.
"As a public health measure, women in Singapore should be encouraged to include resistance exercises in their daily regime to increase muscle strength," said Professor Yong Eu Leong, emeritus consultant from the NUH Department of Obstetrics and Gynaecology.
Further longitudinal studies are required to better understand the relationship between muscle strength and diabetes. Meanwhile, longitudinal follow-up cohort studies are currently being done on midlife Singapore women to further confirm this relationship, the researchers added.
CNA Women is a section on CNA Lifestyle that seeks to inform, empower and inspire the modern woman. If you have women-related news, issues and ideas to share with us, email CNAWomen [at] mediacorp.com.sg.