Who made the shortlist of the Women of the Future Awards Southeast Asia?
The finalists – 61 of them from 11 countries – come from diverse backgrounds and include astro-physicists, Olympic gymnasts and human rights lawyers.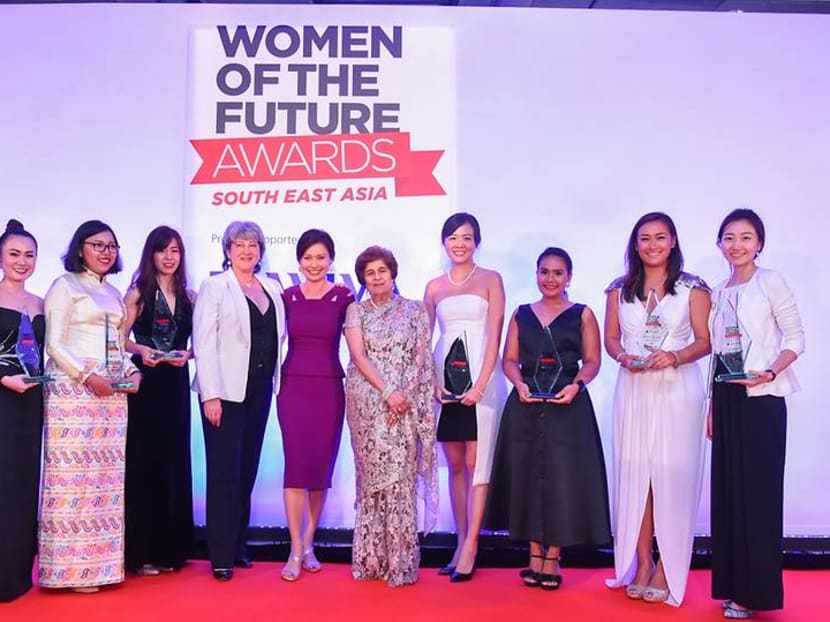 The fourth annual Women of the Future (WOF) Awards Southeast Asia announced its 61 shortlisted finalists across 11 categories on Tuesday (May 18). WOF sets out to recognise and nurture young female talent across the region.
The finalists – ranging from astro-physicists and Olympic gymnasts to human rights lawyers – come from 11 countries: Brunei, Cambodia, Indonesia, Laos, Malaysia, Myanmar, Philippines, Singapore, Thailand, Timor Leste and Vietnam.
Ten people from Singapore made the shortlist, representing six categories: Business; Media & Communications; Mentor; Professions; Property, Infrastructure & Construction; and Science, Technology & Digital.
This year's nominations is the highest number received since the initiative launched in 2018, which the organisation says reflects the growth in the female talent pool and the increase in diversity of talent in the region.
"The talent of our nominees is astounding, and we need to celebrate every one of these women for the role they play in shaping the countries they are from in the region," said Pinky Lilani, founder of WOF Programme. 
"From those making medical breakthroughs and digital innovations to women who are Olympians and fighting to end human trafficking these are the change-makers and visionaries pushing the boundaries of what is possible."
The organisation said that COVID-19 revealed how women are heavily relied on at home and in the essential services, therefore it is "more important now than ever to shine a light and recognise women's leadership and nurture, develop and support female talent".
Piyush Gupta, chair of the judging panel and CEO and Director of DBS Group, said, "It is incredibly important to provide these inspiring trailblazers with a platform to encourage the next generation of talent in Southeast Asia, to believe that they too can excel and achieve their dreams".
The judging process on the week of Jun 7 will be held virtually because of COVID-19. Winners will be announced on Oct 6 at a gala dinner at Hilton Hotel Singapore.
View the full shortlist here.