Women and self-care: Tips to recharge and get your mental wellness back on track
Taking time off for self-care, whether several minutes a day or for a short escape, will do you wonders. CNA Women looks at how you can truly embrace your mental health days.
In partnership with UOB.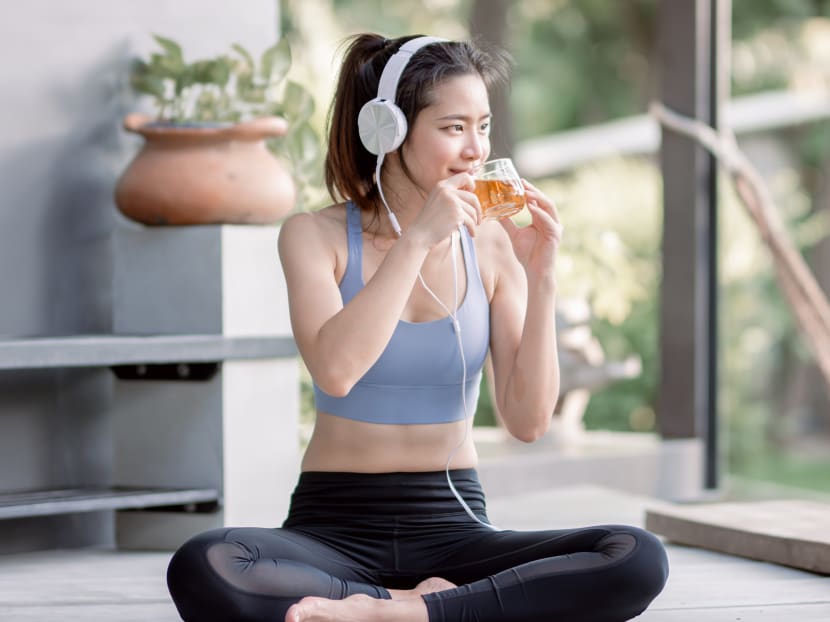 After close to two years of working from home, I can safely say that finding the balance between work and life has been challenging. 
Knowing where to draw the boundaries between rest time and work is easier said than done. And yet, that's the key to protecting my mental health. 
Have I done enough work for the day? How much rest is too much indulgence? Is it okay to completely "switch off" from work during a day off? Should I feel guilty for spending a certain amount of my salary on self-care? And what constitutes a healthy dose of self-care? 
Benedict Lim, the chief executive officer and chief psychologist at iGROW, described the pressure of responding to work when you're on leave as an "always on" culture, where employees may find it challenging to get their much needed downtime.
We need to make time to do things that fill up the cup again, nourishing our wellbeing. This is self-care.
"If an employee has a track record of responding and working on designated work leave or downtime, it is natural for reporting managers to be asking, and to continue asking – spiralling into a cycle of expectations by both employee and employer to an 'always on' culture," said Lim.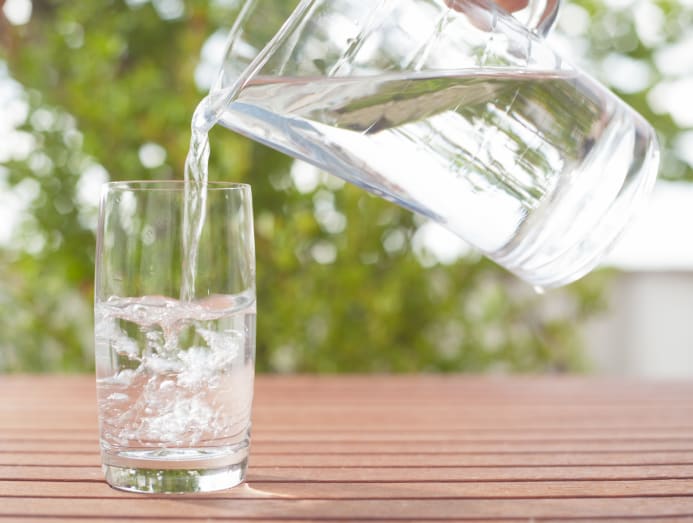 "Poor mental wellbeing over a long period of time may lead to burnout, depression, anxieties and other associated mental illness," he added.
Perhaps that's why, in a recent joint survey done by cloud technology company Oracle and HR research and advisory firm Workplace Intelligence, 68 per cent of 1,000 Singapore respondents said 2021 was the most stressful year at work ever.
Moreover, 58 per cent of those surveyed struggled more with mental health at work in 2021, compared to 2020.
So how do we find the sweet spot for self-care? And how do we carve out time for it?
"It can be an incredibly challenging task. Women are often burning the candle on both ends, not just having to manage a career, but also carrying the invisible (emotional) load of making sure the household runs well and that everyone in the family is taken care of," said Sophia Goh, principal counsellor at Sofia Wellness Clinic.
BE INTENTIONAL ABOUT FINDING THE BALANCE 
Self-care essentially means taking care of ourselves – our physical, intellectual, emotional, and social needs – so that we can be as healthy as possible, said Goh. 
"One of the biggest realisations all women should have is that one needs to find a happy balance between what one wants to do – and what one needs to do," said Rashmi Kunzru, a counsellor and life coach at Talk Your Heart Out, an online counselling service.  
Think of our wellbeing as a cup full of water.
"Many of our responsibilities, tasks and activities drain that cup of water, leaving it empty. We need to make time to do things that fill up the cup again, nourishing our wellbeing. This is self-care," she explained.
To help address stress and burnout, it's important to intentionally create small pockets of time to attend to your own self, advised Kunzru. It is an important aspect of finding an internal balance which promotes health and wellbeing. 
Start by scheduling time for self-care into your calendar, said Kunzru, or sharing your intent to make time for self-care with your family and colleagues.
"This will increase your own commitment towards self-care, and it will also set boundaries for other people," she added. 
BUDGETING FOR SELF-CARE
What does the state of your finances have to do with your mental wellbeing? For one, not needing to worry about your current and future expenses will give you peace of mind.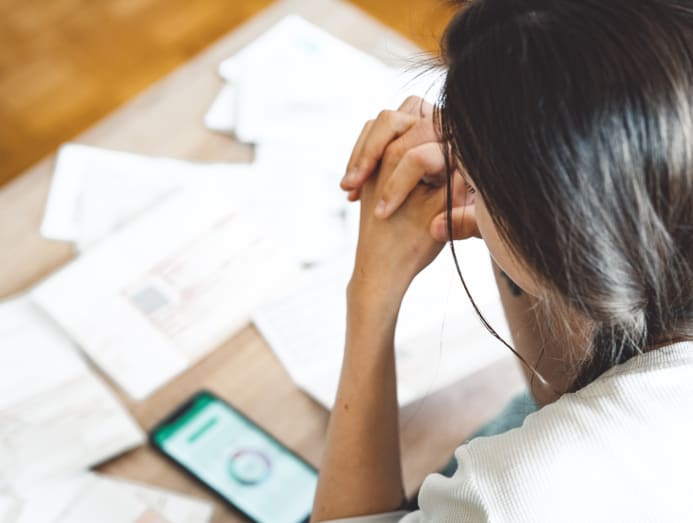 For another, being able to manage your budget well means you can freely indulge in self-care activities such as taking a short holiday or enjoying a spa day.
The UOB Lady's Card, which is catered to women, allows you to earn cashback when you spend, including on self-care activities ranging from beauty to wellness, travel and family.
You can also tap on the UOB TMRW app (previously called UOB Mighty) to help you manage your budget.
On the app (under the Rewards+ tab), you can expect the "largest merchant rewards programme in Singapore", the bank said in a press release. This is part of UOB's recent tie-up with lifestyle and smart payment app Fave, where you can score deals related to wellness, beauty, food and more.
The rewards you earn would translate into savings that could go into your self-care budget, in the form of UNI$ (you earn UNI$1 for every $5 spent) or rebates. You can easily view and track earned rewards and cashback per transaction on the app.
But do remember that while self-care is crucial to our mental wellbeing, so too, is knowing that we have the what-ifs covered: Hospitalisation, critical illness and disability, and whether your family can survive if you were to lose your income. 
For peace of mind, Chung Shaw Bee, Head of Deposits and Wealth Management at UOB, has these tips:
Settle your

hospitalisation coverage

first, regardless of the life stage you're in. 

Look into critical illnesses and disability coverage. The Life Insurance Association says you should set aside 3.9 times your annual income for this. "

This is to ensure you have enough to make necessary adjustments to your lifestyle when the inevitable happens, as well as be financially independent as you recover," said Chung.

If you have dependents, ensure your liabilities are covered.  

Think about your daily expenses. Set aside 10 to 20 per cent of your salary in preparation for any unforeseen circumstances.
SELF-CARE TIP #1: PLAN A SHORT ESCAPE 
Getting away from your routine is always a good idea, no matter the location.
"Perhaps it is the idea of being able to take time off from our usual commitments to pause and relax, and prioritise our well-being for a few days," said Goh from Sofia Wellness Clinic. 
It doesn't really work if your mind is occupied with work or your household while on staycation.
The key is to take a break from your regular routine. "It allows you to indulge in fresh rituals and practices which are relaxing and nourishing for your physical, psychological and spiritual well-being," Kunzru added. 
A staycation is an excellent opportunity to "fill up" whatever has been depleted, she added.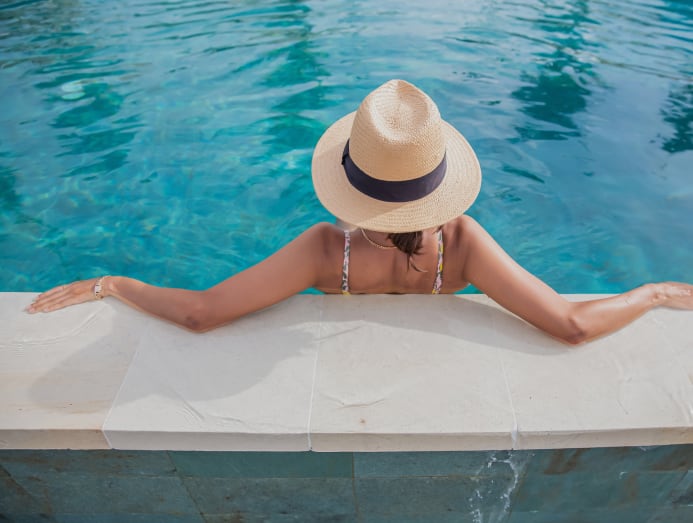 Whether you do a hotel staycay, a holiday overseas (now that the VTLs are opening up travel options to Singaporeans), or even spending it entirely at home, it's the time you're dedicating to this escape that counts.
Just remember that for this escape to work, how you do it matters. Said Goh: "It doesn't really work if your mind is occupied with work or your household while on staycation."
SELF-CARE TIP #2: INVEST IN A NEW HOBBY 
"Hobbies are a very important part of self-care," said Kunzru. "They relax us because we enjoy them."
"Hobbies reduce our stress levels, give us a sense of purpose in life (outside of work), develop new skills and help us form friendships with people who share our interests."
A new hobby allows you to broaden your own boundaries and experiences, and increases self-confidence and self-esteem, she added.
Learning something new is, in itself, the act of setting aside time for yourself to have a moment in the week that prioritises your own interests and wellbeing, Goh said.
SELF-CARE TIP #3: SET ASIDE SMALL POCKETS OF TIME IN THE DAY
Kunzru suggested some ideas:
Practice gratitude to increase overall happiness and satisfaction.

Create a few rituals you can follow regularly – for example, a skincare routine or visiting your favourite coffeeshop before or after work

Meditate to help you to reduce stress and anxiety, increase attention span and improve sleep.
SELF-CARE TIP #4: TRY VOLUNTEERING 
Experts told CNA Women that research has shown that giving back not only makes us happier, it reduces depression and has a positive impact on our overall wellbeing and self-esteem.
We should approach volunteering with the mindset that every little bit helps.
When you feel more positive about yourself by giving to others, said Goh, you will also start noticing more positivity around you, which bolsters your emotional well-being.
"It is a good way to help the community and also take care of our own emotional needs," she added.
Giving back also helps you to stop focusing on your own issues, giving you the space to focus on causes that you are passionate about, said Kunzru.
"While we cannot solve all the problems of the world, we should approach volunteering with the mindset that every little bit helps," she said.
For example, giving.sg is a good place to start, suggested Kunzru, adding that there are multiple avenues in Singapore for those interested in volunteering.
The platform allows you to explore more than 300 online volunteering opportunities, from video editing to tele-befriending services. 
SELF-CARE TIP #5: TAKE LEAVE FROM WORK (AND DON'T FEEL GUILTY ABOUT IT) 
When was the last time you enjoyed a day off – without thinking about work at all?
According to a report by NTUC LearningHub on mental wellness at the workplace, 58 per cent of employees engage in leaveism, working outside official office hours or even on their leave days to catch up on work. Additionally, 40 per cent of employees suffer from presenteeism, reporting to work even though they were feeling unwell in order to cope with the workload and deadlines.
"In today's reality, the biggest concern that hinders a properly executed leave day is workload, which is exacerbated by the fact that when you do take time off, you can see the work piling up in real-time on your phone," said Lim of iGROW.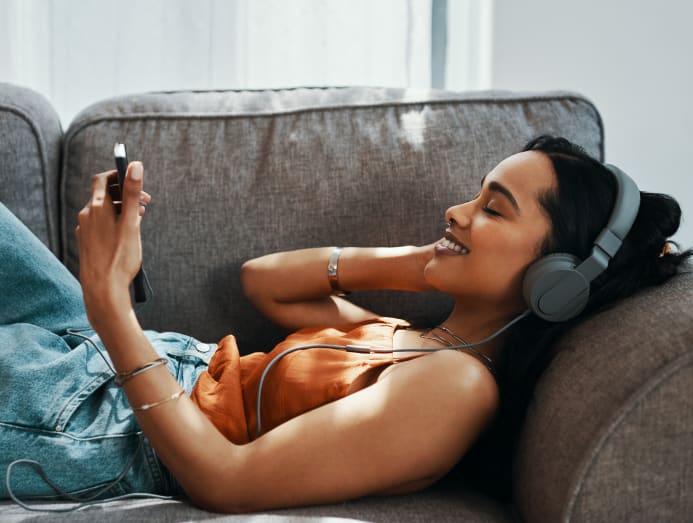 But time-off can be a fantastic way to ignite innovation, he said, and bring the next great idea to your organisation.
He added that poor mental health also affects one's physical well-being, leading to unhealthy lifestyles and chronic illnesses such as cardiovascular diseases, diabetes and cancer.
"In the long run, (having time-off) will be beneficial for the employee and the employer alike because it helps to reduce ill-health and absenteeism," said Lim, adding that companies also end up paying the price. 
For more great ideas for you and your money, visit www.uob.com.sg/women.
CNA Women is a section on CNA Lifestyle that seeks to inform, empower and inspire the modern woman. If you have women-related news, issues and ideas to share with us, email CNAWomen [at] mediacorp.com.sg.